In politics we will be recognising the principle of one man one vote and one vote one value. In our social and economic life, we shall, by reason of our social and economic structure, continue to deny the principle of one man one value. How long shall we continue to live this life of contradictions?
—B.R. Ambedkar
There was even a rainbow. The day of August 15, 1947 was picture perfect. History records that the buff arch that dominates the Central Vista was dwarfed by the seven-coloured streak that lit up the sky.
India's birth and survival—to borrow a phrase from a man who has come to embody change, Barack Obama—have had the audacity of hope. It is an act of defiance; an experiment in order in chaos and it was really a dream fuelled by a man who had chosen to fight oppression by refusing to be violent.
But, 68 years after Ambedkar made this speech—possibly his most famous statement ever—the contradictions remain. They have sharpened and become starker and gigantic. In the year that India steps into its seventh decade of being free, the story that has come to symbolise the nation has brought to the surface the cracks that it has desperately tried to cover up.
The divisions—of caste, religion, gender, inequality—within the idea of India are slowly unravelling. Last year Rohith Vemula chose death because he didn't want to be reduced to the value of a vote; Mohammad Akhlaq was clobbered to death because he was reduced to the value of a vote. Burhan Wani reduced the value of the vote in Kashmir to death, because in the valley the dead matter more than the living. And 116 farmers—all nameless—in Marathwada starved to death in the summer because the value of their vote did not matter.
Yet, it is also the year that Irom Sharmila—the woman who had been on a fast longer than Gandhi—chose life because votes matter. Her fight against the Armed Forces (Special Powers) Act through a legal battle and even a moral one had failed. So, she has decided to use the power of politics. Because, democracy—however slow-moving it may be—has the power of change. She has also chosen love, which, at the end of the day, also speaks volumes about the possibility of hope.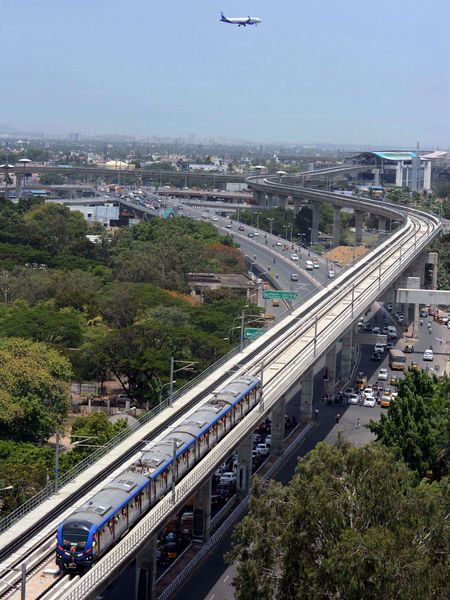 In the next decade, the idea of India will be put to the test. It won't be the utopia imagined. The idea of democracy will be moulded; it will be twisted—hopefully not distorted—and expanded, hopefully to be inclusive. And, it will have to finish the task that being free actually began. The rise of religious extremism has begun. Violence against women has only increased. The divide of inequality has widened. The task is more uphill, more painful, because the challenges won't be external. They lie within.
India will be the youngest country by 2020; the world's most populous country, with 1.4 billion people, by 2022. About 590 million of these Indians will live in cities by 2030. In the 2011 census, it was found that 30 per cent of India lived in cities. One in six Indians lives in slums. This number is likely to increase. India breathlessly urbanised in the last decade—fuelled by the growth that liberalisation brought. And the city of dreams will need a dose of planning rather than just the drive of dreams.
India will transform in terms of landscape and society. More women will come into the workforce. There has been greater polarisation—ghettos across cities have sprung up, and there has been a greater assertion of identity. And, India will have to make space for the aspirations of the young and the restless, and keep pace with their ambitions. "What worries me is: do we, in the policy domain, measure up to the aspirations of that generation? I think a lot seems to be lacking and needs to be done," writes Finance Minister Arun Jaitley in a column for this Independence Day special issue.
India will also have to keep up with its own ambitions of growth—growth of cities across the country as well as growth in power as a leader in the world. As the world tilts to the east, India will find itself wanting to spread its wings. But, for that it will need more than just determination and ambition—it will need energy. Endless supply of it to feed its mammoth cities. "People don't see it as a part of traditional diplomacy," said Shivshankar Menon, former national security adviser. "And it should be part of the way we deal with the world."
India will also take to its feet, with vast swathes of people flocking to the city. The expansion of cities means only one thing: the last ditch effort at staying alive. Ram Swarup has been coming to Delhi from his village in Madhya Pradesh for 15 years. "We want to eat,'' he said. "We don't have a choice." This time he has brought his son, Vijendra—barely 17 and still dazed with the traffic around him. The narrow footpath is their home. "He insisted that he wanted to come. He needed to work,'' said Swarup.
Vijendra is going to follow in his father's footsteps—become a labourer. His elder brother is one. So is his mother. His younger brother is at home, but it won't be long before he heads out to Delhi to work. Will education help? "I studied till class ten," said Swarup. "I thought I would get a job." Instead, he waits to be picked each day. Contractors from across the city come to the flyover every morning looking for cheap labour, and find a queue of people frantic to be chosen for Rs 300 a day.
Yet, there is no bitterness. Swarup firmly believes that tomorrow will be better. India is about Swarup and his son. It is also about Anant Prakash Narayan, a student leader from Jawaharlal Nehru University. "Nothing has ever been handed to us," he said. "Freedom was fought for. We will have to fight for the rights of dalits and equality." The power lies with the people. So does hope.