GROWTH
The Central Statistical Organisation's forecast is that the GDP growth will slip to 7.1 per cent in 2016-17 from 7.6 per cent in 2015-16. Our prediction using an automatic leading indicators model suggested a growth forecast of 6.8 per cent for 2016-17. This had to be reduced to 6.1 per cent to account for the impact of demonetisation.
FISCAL POLICY
The Central government's total liabilities stand at about 44 per cent of the GDP, down from 46 per cent last year. A mere 3.2 per cent of this debt is external, and more than 80 per cent of the external debt is long-term. So the exposure of the government to exchange-rate volatility is minimal. The government has been quite conservative in setting its fiscal deficit target at 3.2 per cent of the GDP. The finance minister could have allowed a slightly higher deficit to offset the adverse impact of demonetisation.
SUBSIDIES
At Rs 2,40,000 crore it amounts to 13 per cent of revenue expenditure. Some subsidies, like that on food, are recognised as merit subsidies desirable in the public interest. Even for the merit subsidies, there are errors of exclusion and inclusion in targeting the delivery. Food is a major subsidy and is now provided under the Food Security Act. While attempts are there to improve the public distribution system to plug leakages, coverage under the Act has also increased. The budget provision for food subsidy has been raised by about Rs 10,000 crore to a little above Rs 1,45,000 crore. It is probably one of the biggest welfare programmes globally.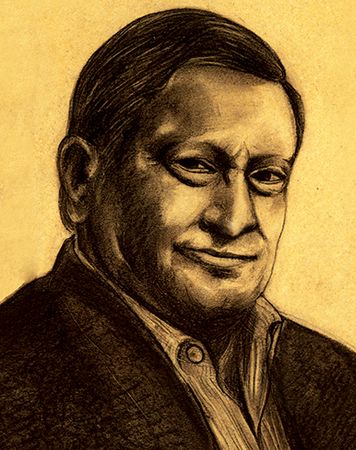 ECONOMIC SERVICES
The share of agriculture and allied services taken along with rural development, irrigation and flood control and NREGA is about 12 per cent of total expenditure. Almost the entire expenditure on these services is revenue expenditure or current expenditure. Particularly disappointing is the neglect of capital expenditure on irrigation and flood control. It could be argued that agriculture has been left to the private sector, but the same cannot be said for irrigation. The Central government alone can take responsibility for large irrigation projects.
INFRASTRUCTURE
Transport, energy and communication together account for about 9.4 per cent of total expenditure, and about 40 per cent of capital expenditure. However, virtually all of these infrastructure spending is confined to the transport sector. New investment in energy and communication is largely left to the private sector. While this is justifiable for these sectors, the same cannot be said for investment in irrigation and flood control. This is a major lacuna in the budget.
SOCIAL SERVICES
The total allocation for social services—education, health, water supply and sanitation, welfare spending on scheduled castes and scheduled tribes, labour, social security—is only 5 per cent of the total spending. It is not surprising because the 14th Finance Commission substantially raised the share transfer to the states, thereby curtailing the space for discretionary Central spending. The states now have more freedom to choose their spending priorities. That being said, public spending in social sectors is abysmally low in India. It would be desirable for the Central government to give greater emphasis to education and health even if they are state subjects.
TAXATION
Direct tax receipts are assumed to grow at 15.6 per cent. The high buoyancy of direct taxes is entirely attributable to the exceptionally high growth rate of about 25 per cent in personal income tax. It is quite unrealistic. Neither the finance minister's speech nor the medium-term fiscal policy statement offers justification for such an optimistic projection.
Since anonymous contributions to political parties are seen as a major driver of tax evasion and black money, such contributions will be limited to Rs 2,000. Election bonds will be introduced to make anonymous, legitimate contributions to political parties. These measures are welcome at least to put in the spotlight the close nexus between black money and political funding.
DEMONETISATION
It was a disastrous administrative failure, badly planned and very poorly implemented. Had it been done with proper preparation with adequate supply of new notes to replace the demonetised notes, the entire nightmare of closed businesses, lost jobs and endless queues at banks and ATMs could have been avoided. Economy could still have been nudged towards more digitised and bank-based transactions.
BREXIT AND DONALD TRUMP'S WALL
They are manifestations of a rising popular sentiment against globalisation in advanced capitalist countries. This reversal of globalisation comes on top of years of slow global growth, weak recoveries in parts of the European Union and Japan and a slowdown in China and emerging markets. As oil prices have again firmed up, the prospects of any external stimulus to energise India's growth seem quite remote.