"One is free to do what one wants in a startup and it is creativity at its best. However, there is greater risk and responsibility" - Ajit Pandey, CTO, LoanStreet

"In established companies, processes are well-established and the scope of getting extra exposure are less" - Aseem Jotshi, Intellipaat
Dipanshu Agarwal's resume would have fetched him any job he wanted. After his BTech in computer science from IIT Delhi, he joined Samsung Research, and had been getting offers from the likes of IBM. But Agarwal, 26, did not fancy big names or hefty pay packs; what he wanted was the freedom to implement his ideas. The startup SmartPrix offered that freedom and he lapped it up.
Startups seem to have turned the Indian job market upside down. It is not just beginners, even experienced professionals are ready to leave the comforts of a well-established brand to take the plunge into an uncertain startup just for the sake of the excitement. Ajit Pandey, 40, who was a senior e-commerce architect at IBM in the UK, recently relocated to Mumbai to join the startup LoanStreet. "Of course it is very safe and secure to work in an established organisation. But, if you are very creative, your suggestions may be ignored or overshot in a big organisation. Your ideas will remain ideas. On the other hand, one is free to do what one wants in a startup and it is creativity at its best. However, there is greater risk and responsibility when compared with an established company," said Pandey, who is chief technology officer at LoanStreet.
Lean and nimble, startups offer an opportunity to work with cutting-edge technology. That exactly was the reason Surajit Das, who had worked with Morgan Stanley and Wipro for more than 15 years, joined the Bangalore-based startup Nivaata Systems. "While I took a pay cut when I joined this company, the main motivation was the cutting-edge technology and being party to the growth stage of a company. Nivaata has already filed for eight patents and there is this thrill of building the brand of this company from the beginning," he said.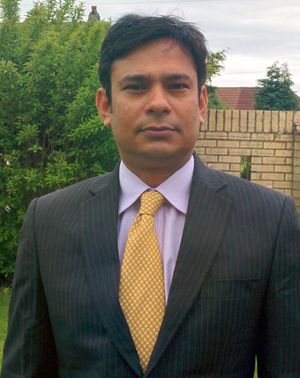 And, career grows in leaps and bounds at startups in contrast to the incremental growth in big companies with strict hierarchies. "It is unheard of a 30-year-old to become a chief technology officer in an established company; but, it is possible in a startup," said Das. "An established organisation has well-defined boundaries and there is a limit to which you can innovate. An individual may be a brilliant professional, but he may be lost in a crowd in an established brand."
Unlike the earlier days of struggle, startups these days attract a lot of funding and are able to offer competitive pay packages. When Aseem Jotshi, who had worked with the travel portal MakeMyTrip for seven years, recently joined the startup Intellipaat, he got a significantly better pay package. "I have to do multitasking and I am getting a chance to work on different domains. In established companies there is a separate person to handle different domains. The processes are well-established and the scope of getting extra exposure are less," he said.
Many professionals who have grown up with a startup prefer to start afresh once the organisation has reached a certain level. Chennai-based Anjana A., 35, who had worked with Infoedge (promoters of Naukri) for around 11 years, recently left the company to join the startup Talview. "When I joined Naukri, we had a very small team and I used to get immense satisfaction. I used to contribute to the making of the company and worked in different roles," she said. As the company grew, she found her job less exciting. Now that she is back in a startup, she is getting the kind of exposure she wanted. "Startups are open to ideas and give their team members ample opportunities to contribute towards their planning and growth," she said.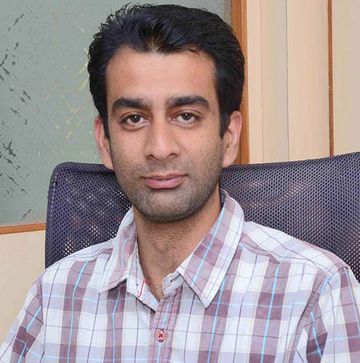 The shift, however, is often not an easy one. "During the initial stages, you do not have that much money and there is a lot of uncertainty with regard to the future of the company," said Seshadri Krishnan, co-founder of the startup Trip38 Technologies. "Many of the mid-management and senior level people who are used to swanky offices and the organised setup of a large firm find it difficult in a startup. Till the startup receives funding it may find it difficult to sustain a high-salaried professional from an established company." Bangalore-based Trip38 Technologies offers a smart travel management application.
Though startups attract talent and funding in a big way, it is still challenging for them to promote services to customers. "A professional who has worked with an established company and joins a startup has to deal with such kind of cultural challenges, which many find very difficult to deal with," said Krishnan.
And, startups are choosy while hiring. "We are not willing to hire candidates who are not ready to take risks associated with a startup," said Das. "Out of the total 100 or 200 resumes we receive we shortlist 15 or 20, mainly of those who are ready for the hardships and the challenges associated with a startup. There is no dearth of experienced talent in India and we are able to get good hands. Startups are here to stay."
Paradigm shift
* Most professionals who join a startup from an established company are in the middle management level or at a lower level, often below the age of 35
* A person woarking for a product company is likely to get a 40-45 per cent salary increase in a startup. Those working with services companies would get 15-20 per cent more
* Senior professionals are often hired at high salaries and given good stock options. Senior people, however, prefer established companies to startups

* Startups that are not well funded use work culture and freedom to attract talent, rather than hefty pay packages
* Generally, 90 per cent of startup ideas fade away or are taken over by a larger company
Source: Headhunters India