"Universities should conduct more international seminars and bring foreign experts. Indian universities or the University Grants Commission should provide travel grants to faculty going abroad to attend seminars" - Joshy M. Paul, assistant professor, School of Law, Christ University

"Recently, in the name of autonomy, autocratic actions have been seen on many campuses. Also, transparency is zero in many autonomous institutions. Every penny of the tax payers must be accounted for" - K.D. Raju, associate professor, Rajiv Gandhi School of Intellectual Property Law, IIT Kharagpur

"In terms of conducting quality research, filling up faculty positions and timely declaration of results, autonomous institutions are far ahead of non-autonomous ones" - Anu Unny, assistant professor, department of political science, University of Kerala

"We do have excellent universities in India. However, they need to emphasise on developing critical thinking and innovation among students. Indian universities should produce not only students who are job ready, but who are also job creators" - M. Jagadesh Kumar, vice chancellor, Jawaharlal Nehru University
In April, Jitendra Singh, Union minister of state for development of northeastern region, announced that the government would construct two hostels, for students from the northeast, in Jawaharlal Nehru University and the University of Delhi. While this might seem inconsequential to some, it spoke of an attempt to plug a significant gap at India's public universities. "We have quite a few hostels on the campus and, yet, hostel allotment can take a pretty long time," says Semanti Basu, an MPhil student at the Centre of English Studies, JNU. "Ours is meant to be a residential university, but a lot of people have to stay outside. So, we do need more hostels."
Apart from making life on campus easier, Indian universities are also introducing other changes to meet the demands of a changing world. One of these is the introduction of the choice-based credit system, in which students can choose from a number of prescribed courses and learn at their own pace. The assessment is based on a credit system, and this has been adopted by the likes of Aligarh Muslim University and the University of Mumbai. Said Madhavi Narsalay, head of the Sanskrit department at the University of Mumbai: "The system will offer syllabi that are immersive as well as experiential. Skill-based development is a facet the university is emphasising. For example, a student of history can take up a subject which might enhance his understanding of the subject, or develop a relevant skill he might be interested in, such as heritage preservation."
At the same time, universities are holding on to more traditional means of upgrading curricula, such as introducing new courses. In a heartening change from past years, some of this is coming on the liberal arts side. "We have recently started the Faculty of International Studies with eight departments of studies, including five foreign languages—Chinese, French, German, Spanish, and Russian," said Lt Gen Zameer Uddin Shah, vice chancellor of AMU. "Besides, we have started eight new departments of studies in four faculties, one community college for B.Voc degree, and 13 new courses."
In April, Banaras Hindu University's department of social science announced the introduction of the Dr Bindeshwar Pathak Chair, under which a postgraduate course for what it calls "action sociology" will be introduced to provide education in sanitation, social reforms and other areas of social work.
Other developments have been in the sphere of digitisation, with Delhi University announcing that, from July 1, it will go completely online for delivery of documents such as mark sheets, degree certificates, attestations, migration certificates and transcripts. Delhi University has also decided to hold entrance exams for postgraduate courses at five new centres and do away with subjective question papers, except for foreign language courses.
This last move, however, might not find favour with every section of the academic community. "There needs to be very careful thinking about assessments and examinations," says Suhas Palshikar, professor in the department of politics and public administration at the University of Pune. "Even eligibility tests for college teachers are now entirely multiple-choice question based. They give even research fellowships on the basis of such tests; so even researchers are supposed to be eligible only on the basis of multiple-choice questions. To my mind, this is next to stupidity because it just does not allow a student to become articulate or communicative. The obsession with such so-called 'tests' in both the physical sciences and the social sciences has destroyed students' mental ability."
Deeper structural issues continue to plague the university system. "What differentiates a good university from a bad one is that, in the former, there is a great deal of research going on," says Sukanta Chaudhuri, former head of the English department at Jadavpur University. "There, undoubtedly, many Indian universities do not keep up with developments in the disciplines. That happens because of an inevitable lack of infrastructure. Compared with the funds that the top-rung universities [abroad] have, even our best institutions have very little. Central universities get a modicum of funds. State universities, like ours, get none at all in an assured way. We have had to earn and catch at and fight for everything." He also takes issue with the meagre contribution to research made by the vast number of private universities. "Two-thirds of all students in higher universities are now in private universities. With the exception of maybe half-a-dozen universities that have come up in recent times, their contribution to research or higher learning is pretty much zero. They are just training institutes, providing courses geared to the job market of the moment, if that, but nothing more."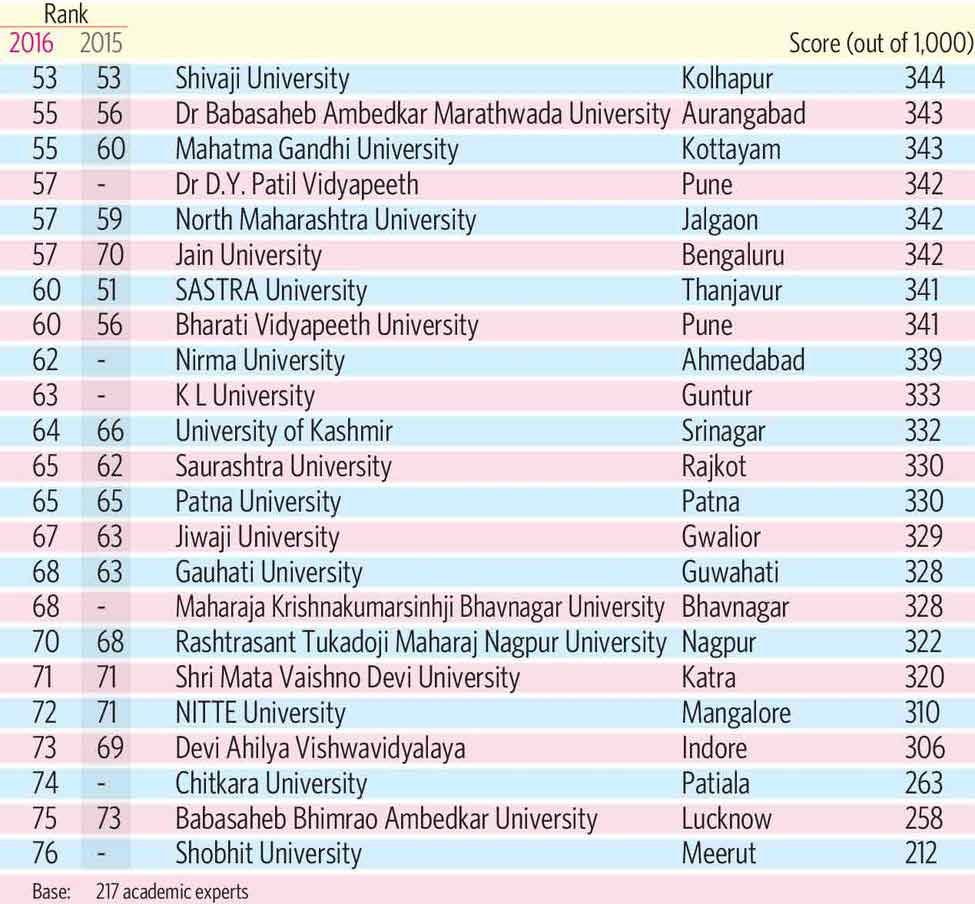 The lack of funding at public universities leads to other problems, such as the one Basu and her colleagues sometimes confront at their libraries. "The whole state of academics in India is such that we don't have the latest books being brought out abroad. We should be able to access that kind of material, at least in our top universities," she says.
Problems like these could be resolved if digitisation were to be done in a more meaningful way, says Chaudhuri. He says that while existing projects like the University Grants Commission's Information and Library Network (INFLIBNET), a platform offering free-of-charge access to a number of academic journals, are quite useful, there is still a long way to go. "Just access to the doctoral theses of other Indian universities [offered by a database called Shodhganga] is not enough. You need access to doctoral theses of universities across the world, which are often available only on a subscription basis. It is a great problem with academic resources across the world now; so much of it is being cornered by a few big and extremely rapacious commercial purveyors, who charge the earth. So much so that universities like Harvard and Yale are finding it difficult to meet the demand."
Technical and professional education in India has had its own set of long-standing issues. Says K. Ramkumar, national president of National HRD Network: "The basic problem is that we have placed a disproportionate focus on what I call cognitive inputs. Cognitive skills help people to comprehend, to know, to understand and to analyse. But cognitive inputs are not sufficient for people to apply knowledge. Knowledge can be only applied by practice." He cites the example of an engineering course. "Such a course does not have a balance between theory and the skills of problem-solving, troubleshooting and design. This balance cannot be established by testing them with question papers and answer sheets. This training has to be imparted in the presence of a machine. Unfortu-nately, this does not happen in our system."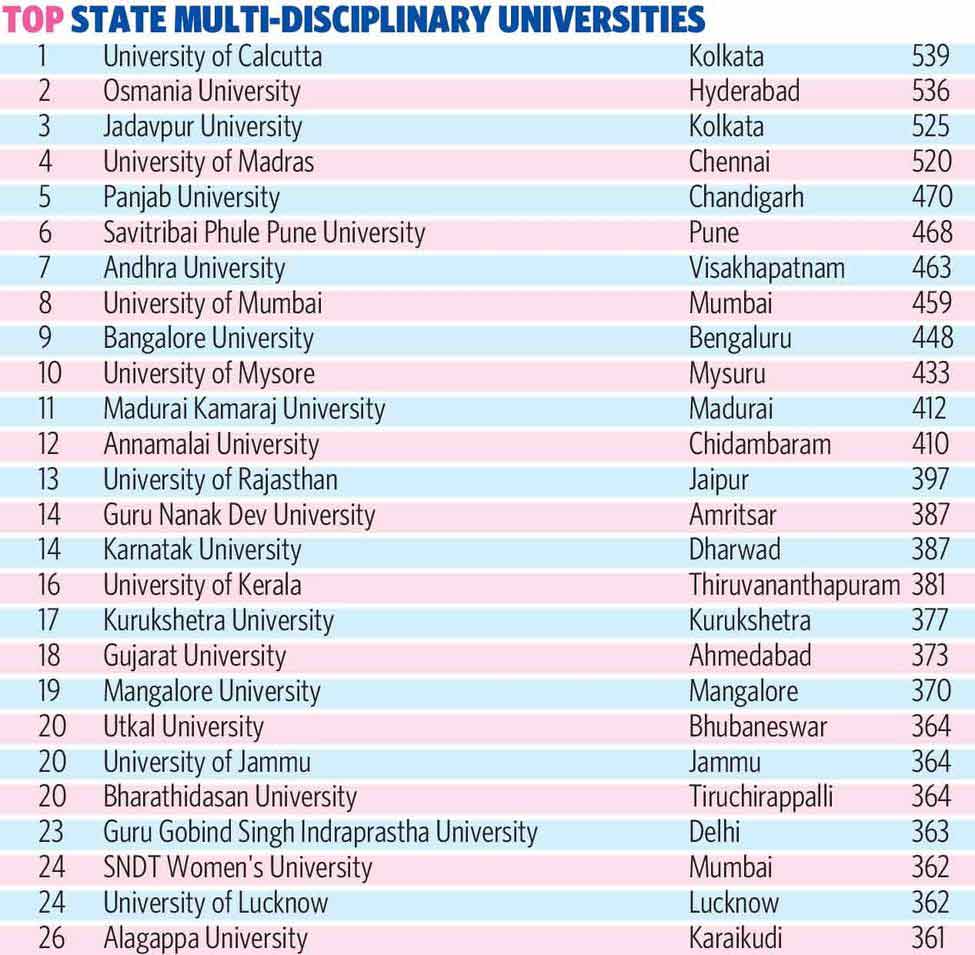 Palshikar, too, rues the lack of application-based learning, and sees space for it in the sphere of the social sciences. "Particularly in subjects like political science and other social sciences, there has been too much emphasis on merely abstract concepts. Students are just clueless about actual social problems and how to handle those problems and even how to critique their surroundings. In terms of course designing, I think this element of critique and policy alternatives is a must."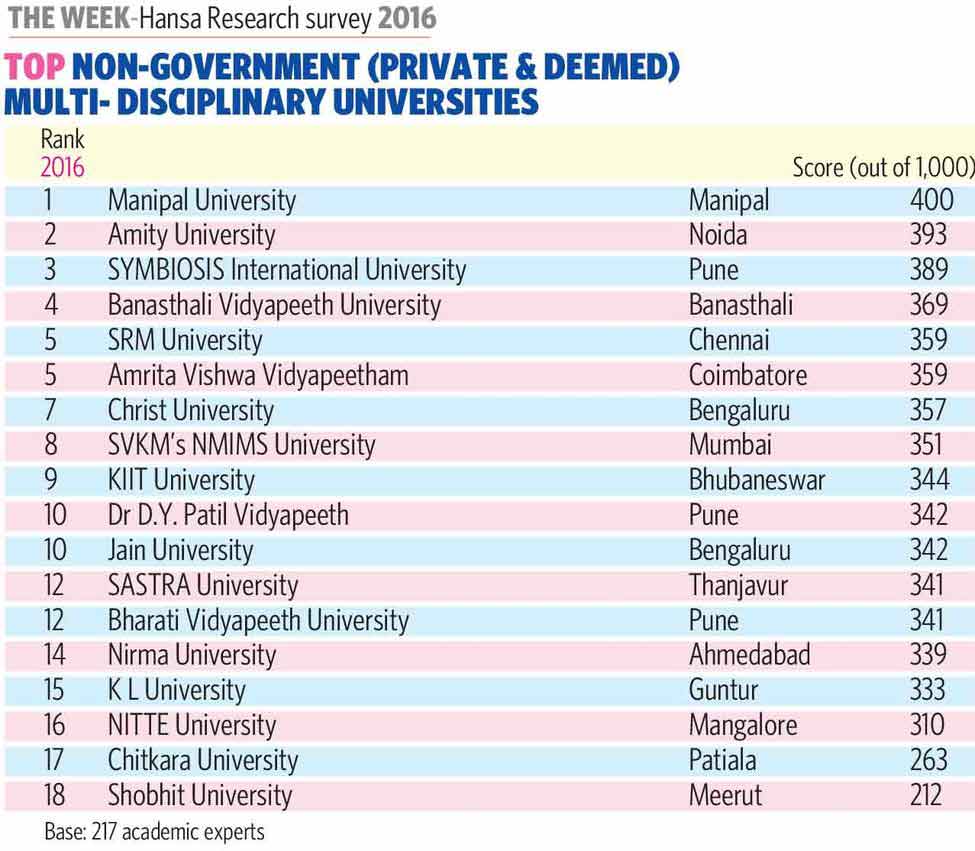 Ramkumar has a similar view of the way social sciences and the liberal arts are approached by universities and students in India. "In the case of undergraduate education, let us take economics, let us take psychology, let us take sociology, these are as good as professional courses. Like you have lab work in the sciences, in sociology, your lab work is in society. When I studied for my master's in social work, the curriculum clearly stated that you will have to go for fieldwork in such and such places and do six months of apprenticeship on the field. But what really happened was that this was so poorly structured and there was so little accountability for this that we literally went, loitered and came back." None of this has changed, he says, blaming universities and students in equal parts for the situation. "No matter what the subject, if roughly 40 per cent in postgraduate courses do not demand application-oriented apprenticeship, learning remains limited to rote. The secondary school and primary school method of designing pedagogy and confirming knowledge cannot be applied to an adult. For them, there should be structured fieldwork and there should be accountability that the student has used the opportunity well."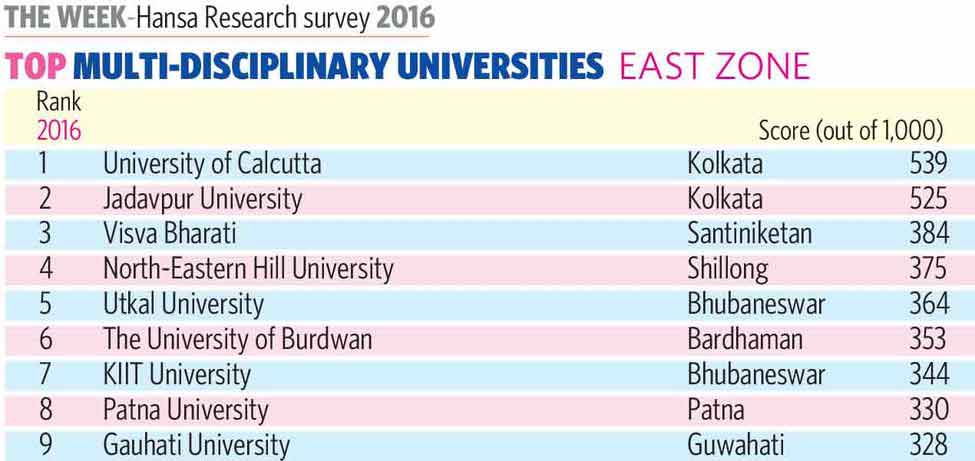 While these problems affect the quality of learning in universities, the higher education system itself is undergoing a split, says Chaudhuri. "The kind of assured infrastructure that the chief universities in the west have, we do not have. The actual logistics of physical exchange with the west is again restricted to a small number of metropolitan universities, either by their faculty going abroad or their faculty visiting our universities. So there is a big gap which has opened up between our universities, some of them privileged, others not so privileged, and then others which for reasons of poor funding, often for unsuitable location and also sometimes for some internal problems, go under. Therefore, there is a need to ensure some kind of centralised infrastructure for them. The only thing we have now in that line is INFLIBNET."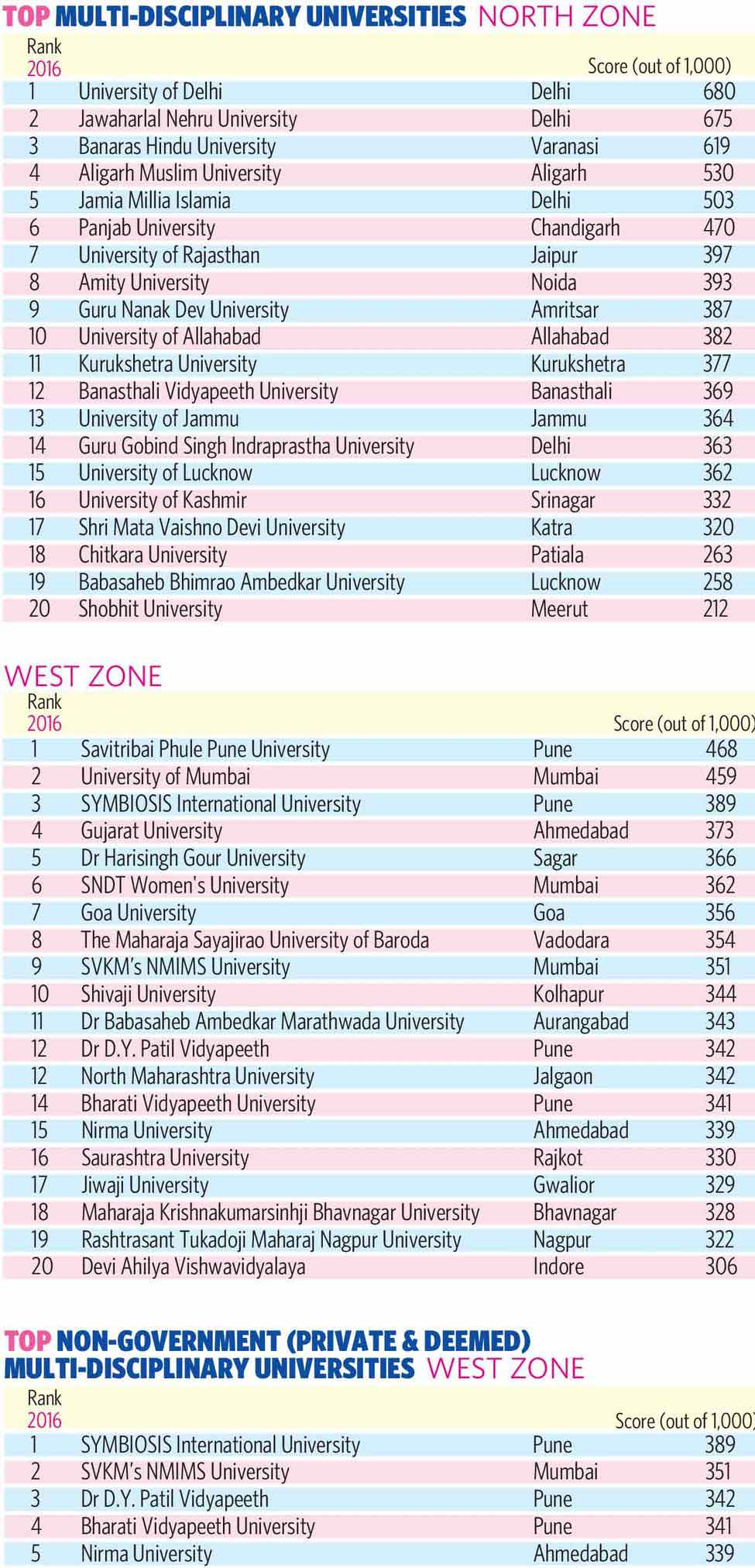 Research methodology
The Week-Hansa Research Best University Survey 2016 ranks the multi-disciplinary and technical universities in India. The eligibility criteria for the universities (government, private and deemed) are: they should be recognised by the University Grants Commission and offer full-time postgraduate courses in at least two disciplines, and graduated at least three batches of students for postgraduate programme.
A primary survey was conducted with 217 academic experts, spread across 20 cities. The sample was selected ensuring proper representation of all cities. A closed-ended questionnaire was given to all the stakeholders, asking them to nominate and rank top 20 universities. Out of the total 217 interviews, nine qualitative interviews were done by the research team. These interviews went beyond nominations and rankings to get an in-depth understanding of the reasons for the rankings.
Factual information collection was conducted from March to April 2016. Two universities were rejected as they did not meet the eligibility criteria. Some universities were not ranked as they did not wish to get ranked. Data for the remaining universities was used for rankings and validations.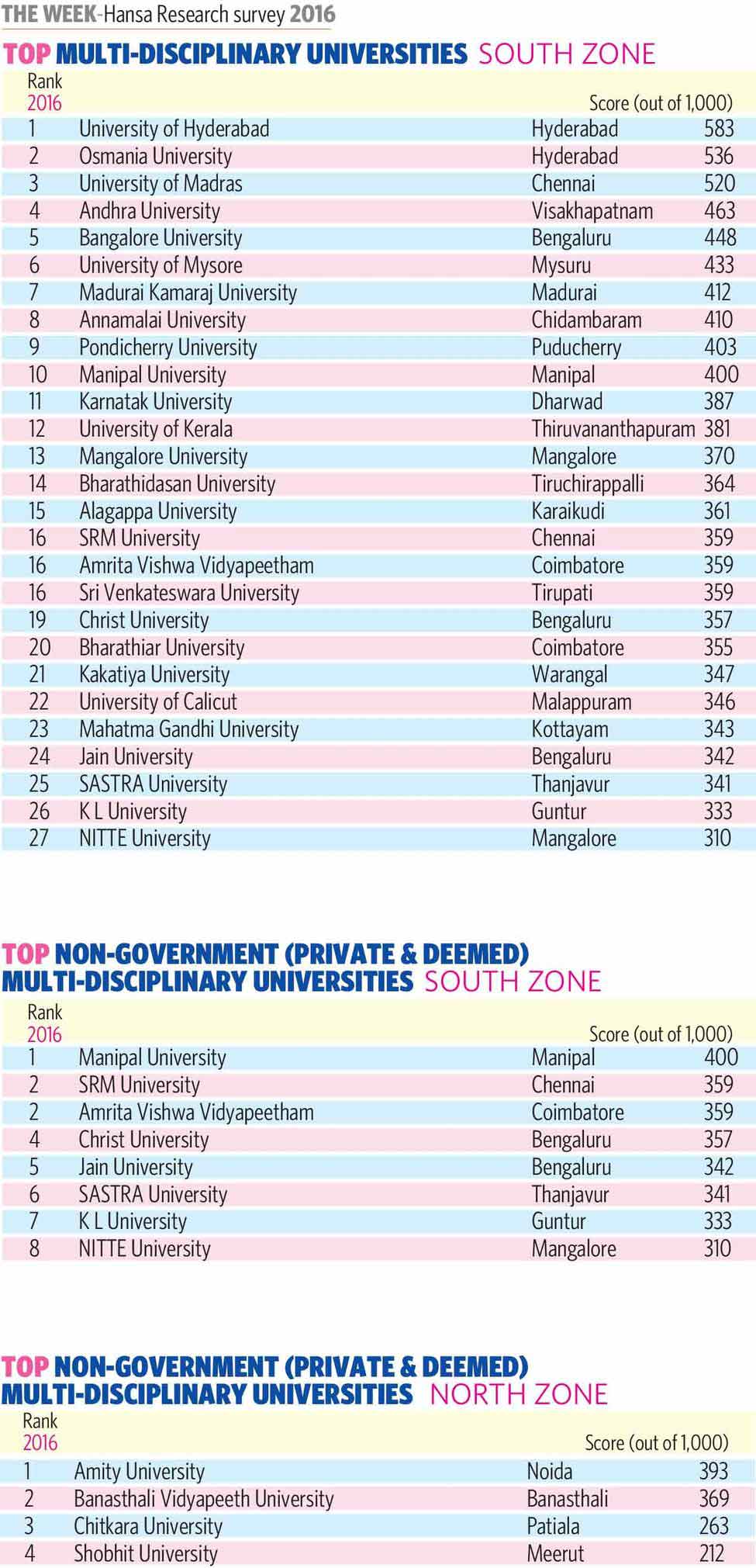 Ranking was based on a composite score derived by combining the perceptual score for the university (based on the nominations made by experts) and factual score (based on the data submitted by the universities). Some top universities could not respond to the survey with factual information. For these universities, composite score was derived by combining the perceptual score for the university with an interpolated appropriate factual score based on their position in the list.
Final score for a university = perceptual score in all India (400) + factual score for the university (600).
Perceptual score for a university in all India was calculated by the number of nominations received and the actual ranks given to the university. Factual score was calculated using the information collected from universities and other sources on the following dimensions—age & accreditation; infrastructure & other facilities; intellectual resource; research; student quality; alumni & industry exposure; and placements (only for technical universities).