"Medical costs have gone up exponentially. My wife's insulin used to cost 11,800 a month; now it is 12,200. So, where has inflation come down?"- B.N. Kaul, retired employee

"This income (interest) is like the oil that runs an engine. The oil has been getting scarce; engine obviously will not function properly" - Mihir Kundu, retired government employee
B.N. Kaul, 85, is going through a financially tough period. The interest from his investments, the sole source of income for him and his wife, has been coming down gradually, and the expenses have been racing ahead. "I can't beg of my children," says Kaul. He has invested his life-long savings in post office deposits and senior citizen savings schemes. Having undergone three heart surgeries, he needs Rs 20,000 every month for his medical expenses. "Medical costs have gone up exponentially," he says. "My wife's insulin used to cost Rs 1,800 a month; now it is Rs 2,200. So, where has inflation come down?"
In March, the government slashed the interest rate on senior citizen savings scheme from 9.3 per cent to 8.6 per cent. That means, if somebody has invested Rs 5 lakh in the scheme, his interest income will come down by about Rs 17,500 a year, a substantial sum for people who are past their earning age. And, of India's 40-crore-strong workforce, only 52 lakh people are entitled to pensions. So, income from these schemes serves as the only support for their survival. Concerned about the safety of their money, these people are reluctant to move to other asset classes, which are more rewarding but riskier.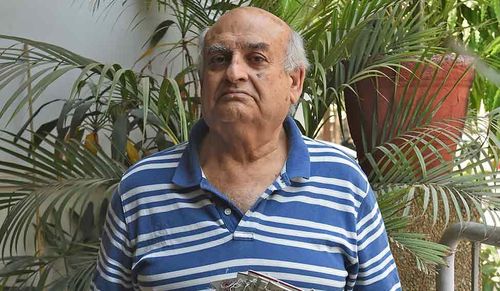 "This income is like the oil that runs an engine. The oil has been getting scarce of late; engine obviously will not function properly," says Mihir Kundu, a retired government employee. He gets only half of his pension because he did not complete his tenure. The recent rate cut came as a body blow to the Kundus, who need some Rs 60,000 a month for household and medical expenses.
"All retirees will be in serious trouble," says Dhirendra Kumar, chief executive officer of Valueresearch Online, a mutual fund advisory portal. "In any case, the real inflation in their lives is much higher than the official inflation rate. The government will save a mere Rs 150 crore of annual interest outgo, which is negligible at its scale, but the impact will be substantial on those who use this scheme."
A strong pension scheme could have saved some trouble. Renuka Sane, visiting faculty at Indian Statistical Institute, says the government needs to strengthen the National Pension Scheme so that people could save for retirement and have a large corpus at the time of retirement. "The government also needs to do more to develop annuity markets so that older people can invest in these products," she says.
This time, however, the government did not spare anyone, cutting rates across the board on small saving instruments. New investors in post office schemes, Kisan Vikas Patra (KVP) and National Savings Certificates (NSC) will have to take a cut on the returns. In the case of public provident fund, the lowered rates will be applicable for the entire accumulated corpus and not just new investments. At 8.1 per cent, the PPF interest rate is already low, and it may go down again in the next quarterly review.
While that is no reason to panic, investors are a worried lot. Delhiite Sujoy Thakur, for instance, has been saving for his son's education through PPF, but now feels that the amount would fall short of requirement because of the rate cut. He is planning to make some fresh investments in debt mutual funds to fill that gap and is in a race against time. His son is already in class XI and will be going to college in 20 months.
To add to his woes, the government has decided to reduce the interest rates on Employees' Provident Fund for the year 2016-17. Overruling the proposal by the Central Board of Trustees for a rate of 8.8 per cent, the finance ministry approved 8.7 per cent.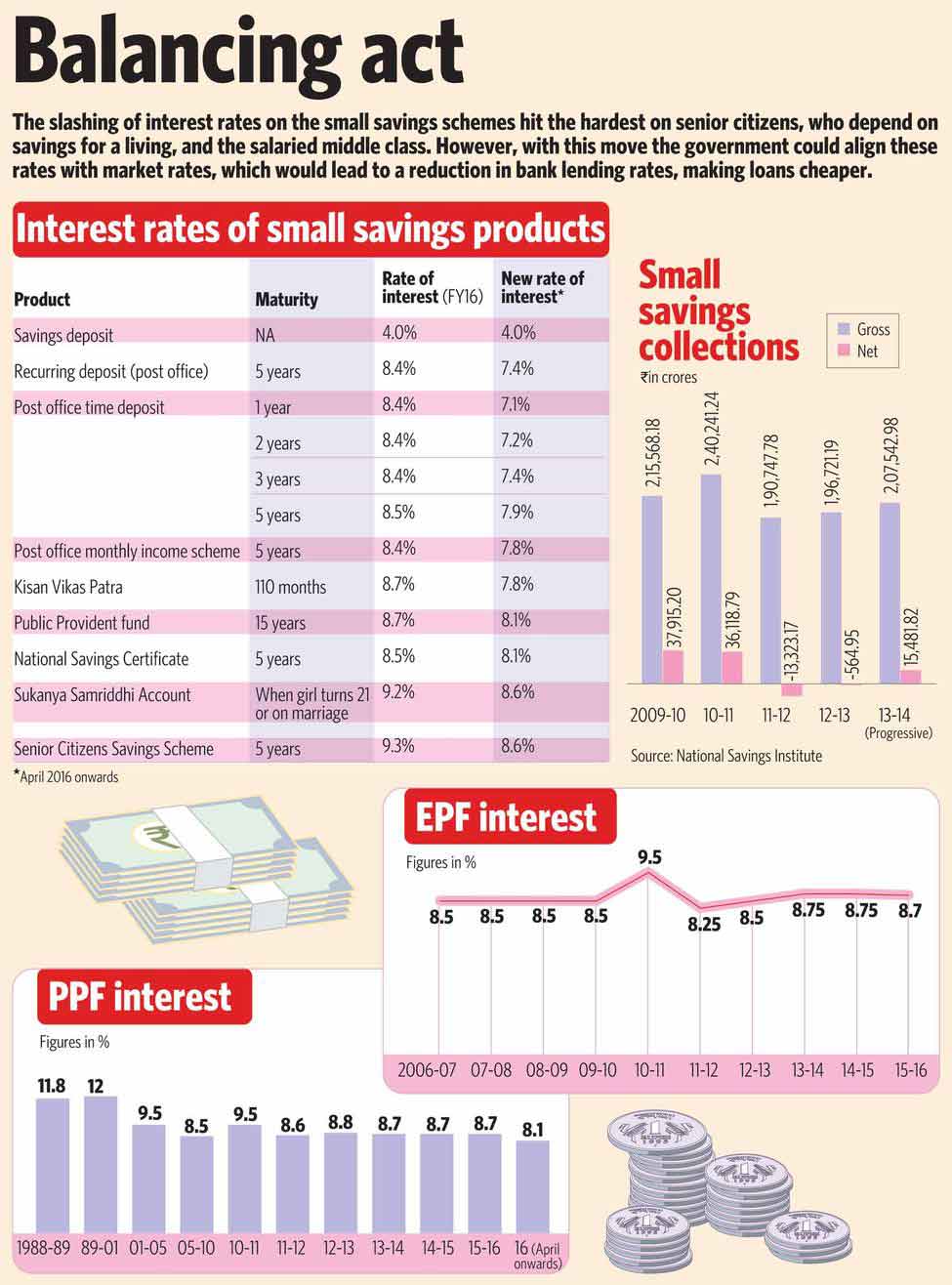 The sad thing is, people do not have many choices. "The effective rate of return of these schemes after accounting for inflation is still one of the highest," says Anil Chopra, chief executive officer, Bajaj Capital. "Bank deposits offer less and are taxable, and equity is a no-no for a large section of the population. So it makes sense to remain invested." For example, inflation is currently at 5.19 per cent and PPF offers 8.1 per cent. The effective rate of interest is 2.91 per cent, which, experts believe, is good enough. "If you are getting at 2 per cent above inflation, you should be happy," says Chopra.
Experts say a reason behind cutting small saving schemes' rates could be to nudge investors to look at other asset classes. As a result of people's obsession with these schemes the government has to shell out huge sums. It was all fine when the government was relying on savings to run the economy. Of late, however, it favours a consumption-driven economy. But an easy exit seems unlikely considering Indian investors' risk averse nature. Equities and mutual funds are a still strict no-no for most people.
Take, for instance, Bienu Vaghela. She understands finance quite well because she had worked in a financial planning firm. Yet, she is not comfortable investing in equities. "I have burnt my fingers in unit-linked plans and would prefer bank deposits or PPF to equities. I want my money to be safe," she says.
The government, too, has not done much to change this. "Its last attempt was Rajiv Gandhi Equity Savings Scheme, but there were so many speed breakers in this scheme that it did not really catch up with investors. First, to invest in RGESS, you needed a demat account. Second, it was meant only for first-time equity investors. So anybody with an earlier equity exposure is automatically disqualified to invest in the scheme," says Balwant Jain, a personal finance expert.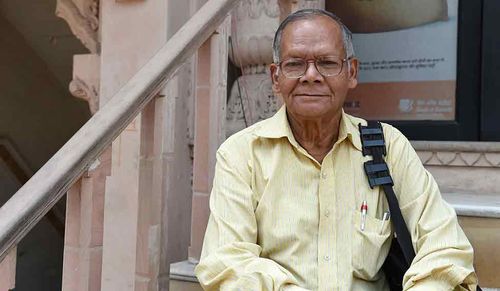 Many financial experts, in fact, are of the opinion that the small savings rates had to be reduced. "In an environment where inflation is coming down and yield on 10-year government security is falling, small saving instruments cannot remain an island of high rates," says Rajiv Kumar, senior fellow at Centre for Policy Research and a member of the Shyamala Gopinath Committee that suggested ways to reform the small saving schemes.
Moreover, it directly impacts banks' ability to pass on Reserve Bank's rate cuts to borrowers. The RBI reduced rates by 125 basis points in 2015, but not all of it was transmitted across the banking system. One reason is, banks' cost of funds is still high. Banks have to offer competitive rates for deposits as they are in direct competition with small savings. "It is a simple case of how can you sell cheap if you have bought expensive," says Chopra. "Banks therefore are not able to reduce interest rate on their loans. Now that small saving rates have been reduced, it is expected that banks will lower their deposit rates which will also get reflected in a reduction in lending rates."
Banks desperately need the lending cycle to pick up because they are saddled with bad loans. A restart of the lending cycle will mean that they will be able to retire some of these bad loans. The RBI reduced its repo rate at the beginning of April to 6.5 per cent from 6.75 per cent, in line with the expectations of many economists. "Pick-up in borrowing is a matter of confidence and demand in the economy. The decision to borrow for a retail customer is driven more by need and aspiration than anything else. Banks actually want to revive their corporate loan book," says Kumar of Valueresearch Online.
That means you can expect some good news from your bank on the loan side. A person with a home loan of Rs 50 lakh at 9.50 per cent interest rate for 15 years pays an equated monthly instalment of Rs 52,211. If his interest rates are reduced by 25 basis points to 9.25 per cent, the EMI payments will reduce to Rs 51,460.
The rate cut for small saving schemes has also been done with a larger view to reform the functioning of these schemes. "Currently, these schemes run an income deficit for the government to the tune of Rs 5,000 crore. This is because interest paid by the government to its depositors is more than what it earns by lending this money," says an expert.
Another reason for running this income deficit was the asset-liability mismatch. While the government borrows from small savers for 10 to 15 years, it lends to states for 25 years. This creates repayment problems at maturity. There is a conscious attempt by the government to move away from smaller maturity papers and focus on longer maturity ones. This aligns its liabilities to receivables, and the rates are better.
The collections from small saving schemes contribute to the consolidated fund of India. A large part of this money goes as loan to states, with states that mobilise more getting a higher share. Rest of the funds are used to fill the fiscal deficit. And, even as the rates have been reduced keeping the larger economic picture in mind, good economics may not always be good politics. This time, for sure, the government has hurt its trusted vote bank—the middle class.