"We welcome a long-term focus to see... how a realistic roadmap could be put in place to move to electrification of mobility" - Joe King, head of Audi India
What is the connection between automobiles and paediatrics? Ask automobile companies, and they will tell you. The National Green Tribunal's recent ban on diesel vehicles of 2,000cc and above in the National Capital Region (NCR) came on a PIL filed by Dr Sanjay Kulshrestha, an Agra-based paediatric surgeon, who contended that air pollution was leading to birth of children with congenital defects.
While it is yet to be ascertained whether air pollution is the sole major cause of congenital defects in children, the NGT order has poured cold water on multinational auto companies' plans for India. Japanese automaker Toyota, which had committed Rs 1,100 crore for a new diesel engine plant at Jigani near Bengaluru, said it was taking a relook at its India operations.
"These kind of knee-jerk reactions are not good from an investment point of view," said Abdul Majeed, leader (automotive practice) at PricewaterhouseCoopers. "Any investor would expect a certainty in the policy environment. Investment worth about Rs 70,000 crore is at stake."
A report by IIT Kanpur on phase 2 of the odd-even initiative in Delhi makes it clear that automobile pollution accounts for just 9 per cent of all PM10 pollution (pollution by particulate matter less than 10 micrometers or less in diameter). Of this, four-wheelers account for 10 per cent. The share of diesel vehicles, or that of large vehicles of 2,000cc and above, is a just fraction of that figure.
The rationale for banning vehicles of 2,000cc and above was that they consume more fuel and hence pollute more. But small diesel cars could well be the bigger villains. According to the Society of Indian Automobile Manufacturers, the ban has resulted in a production loss of around 11,000 units and has impacted 5,000 jobs.
A committee of secretaries headed by Niti Aayog CEO Amitabh Kant said that about 8 per cent of foreign direct investment under 'Make in India' came from the automobile industry. "Ban on diesel vehicles can cripple a growing sector and destroy jobs, as the automotive industry is the largest manufacturing sector in India and contributes to more than 47 per cent of manufacturing GDP," said the minutes of a committee meeting.
As regulators and environmentalists turn against diesel cars, said Majeed, diesel vehicles are set to become unpopular. "The share of diesel cars in auto companies' portfolio will come down significantly. Right now it has a 50 per cent share, but this might come down to 20 per cent if the clampdown continues through taxes and bans," he said.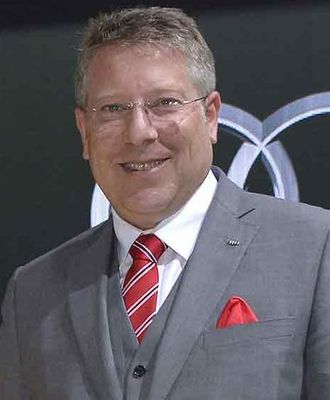 Diesel vehicles became popular in 2008-09, when the price difference between petrol and diesel was huge. Although the difference has narrowed down, diesel cars continue to be popular because of their high fuel efficiency.
Companies such as Mercedes-Benz, BMW, Audi, Toyota and Mahindra are the worst hit by the ban. Sales have taken a hit as NCR is one of the biggest markets for such vehicles. For instance, NCR accounts for about 25 per cent of Mercedes-Benz's domestic sales, of which 80 to 85 per cent are diesel cars.
Honda has said that it will produce more petrol cars and is ramping up capacity at its Rajasthan plant. Toyota plans to launch a petrol version of the popular Innova. Tata Motors, whose Safari is in the above-2,000cc segment, has also seen sales decline. "While we have seen some impact on our diesel car sales, our continued foray into the petrol segment, as seen in our recent launches, will stand us in good stead," said a Tata Motors spokesperson. The company's petrol-diesel sales ratio currently stands at 80:20. Given the current diesel-fuel related market dynamics, it is working on a sub-2,000cc engine.
Considering the uncertain future of diesel cars in India, automakers will be left with no option but to export products from their diesel manufacturing units. If regulators and government really want to move away from diesel because of increased levels of air pollution, say experts, there needs to be a timeline for it. It should not be done suddenly.
Of late, diesel vehicles have come under the scanner in Europe as well. But, unlike in India, there is a clear roadmap there to phase them out. "The Indian government needs to put some serious thought into what exactly will be the fuel of the future," said Majeed. "Will it be diesel, petrol or hybrid? They need to think long term and build policies accordingly."
The automobile industry has been supportive of the move towards BS VI (Bharat Stage VI) emission standard, to be implemented by 2020. But, so far, BS III and IV have not been implemented across India. "We are of the strong belief that diesel is not a more polluting fuel than petrol or CNG (compressed natural gas) when used with the latest technology. The industry is keenly aware about the need for protecting air quality. Every succeeding generation of vehicles improves on emission standards," said Shekar Vishwanathan, vice chairman and whole-time director, Toyota Kirloskar Motor Pvt Ltd.
The government also needs to incentivise environment-friendly vehicles in a big way. "We would welcome a long-term focus to see what could be done together with the industry and the government to see how a realistic roadmap could be put in place to move to electrification of mobility," said Joe King, head of Audi India. "It may make the discussions around petrol or diesel more of an interim solution to a much bigger and better solution for India in the long term."
It is not the end of the road for diesel vehicles of 2,000cc and above. The Supreme Court, which banned the registration of diesel vehicles of 2,000cc and above in Delhi, is expected to revoke the decision at its next hearing in June, albeit with a heavy cess or congestion charge. This will make diesel vehicles more expensive and affect sales.
For now, the good news for automakers is that the government is on their side. Union Ministers Manohar Parrikar, Nitin Gadkari, Anant Geete and Arun Jaitley have spoken out in their favour. After all, the Modi government will not want its flagship 'Make in India' scheme to fail.