"Millennials like me need a side job to meet our financial requirements" - Karuna Iyer, Mumbai

"I should have a liquid buffer for a year IF I decide to take a sabbatical or try out another option" - Juhi Mohan, Delhi

"The returns from a savings account cannot measure up to those from a well-planned investment scheme" - Navin Chandani, chief business development officer, Bankbazaar.com

"Millennials are turning to opportunities that offer maximum returns and convenience" - Pratik Seal, CMO, AGS Transact Technologies

"With their hectic schedules and rising incomes, millennials are spending more for leisure and entertainment" Ratna Chadha, chief executive, TIRUN
Rachin Mahendroo is a millennial (a member of the generation born from about 1980 onwards) and is doing very well in the new economy. The 32-year-old works at a startup in Noida and loves his weekend outings with his wife, who works for a nationalised bank. But when it comes to savings, he seems old-schooled. Mahendroo started saving early, something he learned from his parents. "I realised that one should spend according to his income. I believe in the Warren Buffet philosophy—save first and spend later," he says. "I have a dedicated SIP account and save through it every month. One must always keep a check on one's spending habits. In the first five years of my career, I used to spend lavishly. As I had no liabilities of a family, I also saved a lot, as much as Rs 8 lakh in the first few years."
Mahendroo, who is from Ambala, lives in a rented house in Noida with his wife. He says most millennials, especially those who stay with their parents in metro cities, spend a lot without thinking about savings, because they don't have to pay rent every month. But those from outside these big metros like Delhi, Mumbai and Bengaluru have no option, but to shell out huge amounts each month as rent, or EMIs for their housing or car loans.
Most millennials are great spenders till they cross age 26, when they seem to turn concerned about their future. Karuna Iyer of Mumbai is a typical representative of this age group. The 26-year-old, who works for a communications agency, started earning at age 15 as a performing artiste for a dance company. Initially, she used to save for her holiday trips with friends, but now she has become a little more systematic. "I am now investing regularly in mutual funds and also help with household expenses of my family. However, I always wanted to own a car and I purchased one using the money I saved during the early days of my career," she says. Iyer lives with her sisters and mother and is not burdened with paying rent. But when she was working in Gurugram, she had to pay rent, which she says was a major strain on her finances. "I feel that for many millennials like me, we need a side job to meet our financial requirements. Many of my friends have a side job and they are able to earn something through that, especially in an expensive city like Mumbai," she says.
According to an ICICI Lombard GIC survey named "Understanding Lifestyle and Attitude towards Health of Millennials", Indian millennials work hard and party harder. The multi-city survey held in Mumbai, Delhi, Kolkata, Bengaluru, Chandigarh, Lucknow, Hyderabad and Ahmedabad had as its target group the 25 to 35 years age group. It found that today's millennials are confident, aspirational and alert, but are reluctant to save money, spending almost 69 per cent of their income every month. Interestingly, 50 per cent of their income was spent on family and household items, followed by EMIs and premiums. They also spent significantly on leisure and entertainment. Their overall expenditure on health and medical insurance, however, was just 5 per cent of their monthly income. It meant that the uninsured millennial saved less and spent more on medical expenses compared with their insured counterparts. However, across the target cities, 86 per cent of millennials thought they were fit and healthy and were generally more confident about their health. Nearly 70 per cent of them said their busy lives had an impact on their health. Despite the propensity for an indulgent lifestyle, most of them were conscious of their health. As many as 85 per cent of them take steps to de-stress through conscious efforts like regulated diet, yoga, meditation and fitness sports.
Disha Luthra of Mumbai, who works as a media professional, is in her early earning years. She says Indian millennials feel responsible about their hard-earned money and want to keep it safe and productive through a trusted investment tool, which can later be utilised for future emergencies. "Since I am in my early earning years, my financial decisions are influenced by my parents, other experienced people and also online financial portals. I feel that a millennial needs direction to decipher the right financial steps based on the income and spending pattern. There isn't any ready formula that helps you figure the right investment," says the 22-year-old.
Similarly, Juhi Mohan, 31, who works as a consultant in Delhi, says she did meticulous financial planning. "I should have a liquid buffer for a year in case I decide to take a sabbatical or try out another option or in case there is retrenchment. I am methodically saving for my old age. I am also assigning money to mutual funds and a bit to bonds," she says. She concedes that her sister and her father influenced her financial decisions and many of her savings are majorly dictated by section 80C of the Income Tax Act to save tax. Though she spends significantly, she does not spend much on gold ornaments.
Experts say although the millennials appear uninterested in having regular savings, they are more aware than the previous generations. They are, however, prone to some errors as they are confused about savings and investments and often think that putting aside some money every month is the end of it all. "The returns from a savings account cannot measure up to those from a well-planned investment scheme. Also, short-term, medium-term, and long-term investments differ drastically in investment patterns and returns," says Navin Chandani, chief business development officer, Bankbazaar.com. "Unless youngsters understand this difference and learn to disassociate savings from investments, and then plan their investments, the returns would not be worth much."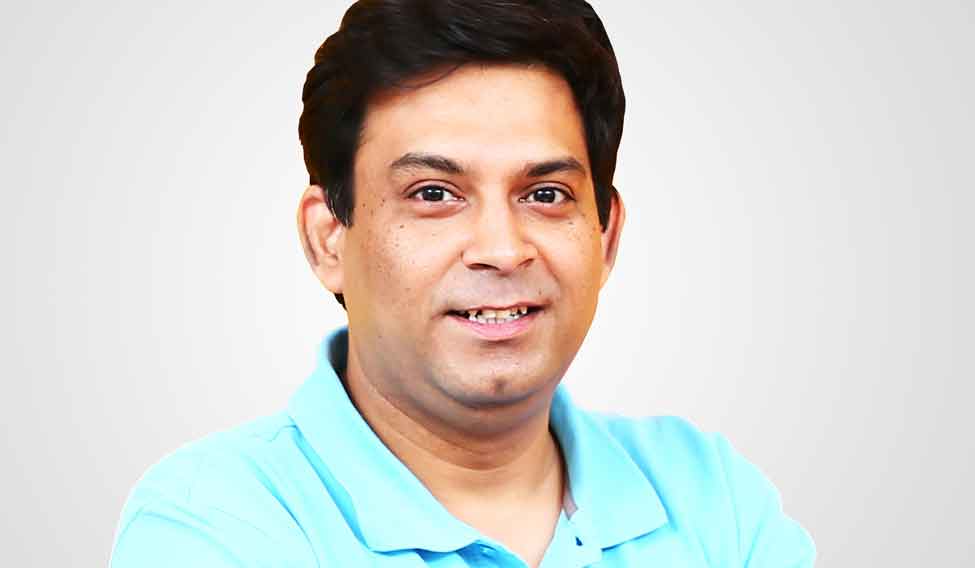 In Chandani's view, most millennials do not factor in inflation when it comes to their finances. "The big sum assured in the long run is usually enticing. However, it can be deceptive. If the investment does not factor in inflation, the actual value of the returns would be miniscule," says Chandani. "So, it is essential to do a bit of maths and see if the sum still seems like an attractive prospect after 15 or 20 years. Often, folks start out with ambitious investments, but lose steam midway. A fixed deposit or a provident fund which should have reached maturity is often broken to meet short-term financial needs. This shakes the investment structure at the very root. You not only lose out on the interest, but also pay a breaking charge. For any successful investment, one must be committed to following it until the end. At the same time, make sure the burden is not too onerous and always have other backup funds for emergencies," he says.
According to some analysts, owning a credit card in the early part of their career has become a norm and a status symbol for many millennials. But they fail to realise that while a credit card can be a good friend, it is often used without understanding spending limits, repayment terms, or interest rates. With the ability to buy anything with a swipe, the temptation to go overboard is always high. "Youngsters need to be mindful of any debt they might be accumulating and should plan their expenses in such a way that they spend only as much as they can repay. The lack of sufficient knowledge about investment options often leaves the young tongue-tied in front of investment agents. You need to factor the costs and charges involved before you sign the papers, and not after the money is locked away," says Chandani. "More importantly, you need to look for reliable sources beyond your peer group. Your savings and investments have to resonate with your requirements and financial situation. You cannot replicate something that has worked for someone else without taking your circumstances into account."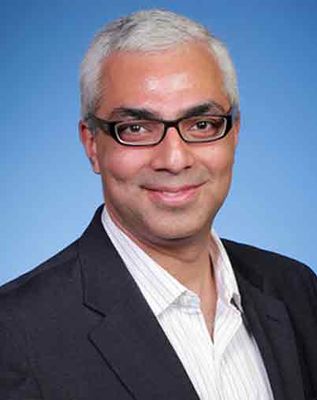 It has been found that for a lot of millennials, their peer group is the main influencing factor in all decisions, including financial ones. On the bright side, they are very technology-savvy and are used to searching and finding information on everything online. This makes them more aware about things that concern them. However, financial planning is highly personalised and has long-term implications by its very nature. What might work for one person may not necessarily work for another. It is necessary to set your goals based on your financial requirements and liabilities, instead of following what someone else is doing. It is essential that anyone at the start of their career—whether as an entrepreneur or otherwise—have a financial plan. Business and personal funds both serve different purposes and should never be mixed. However, it is essential that one builds a corpus for both purposes over time.
"New generation is quite robust in terms of saving money. Unlike the previous generation that used to save bundles for years, the current generation doesn't wait and save for long to fulfil their wishes. Moreover, people are prone to earn and spend quickly these days," says Ratna Chadha, chief executive of TIRUN, an India representative for the Royal Caribbean Cruises Limited. "With their hectic schedules and rising incomes, people are spending more for leisure and entertainment. Categorising their budget for every need and want, they are utilising their income on everything they can have."
Experts also believe that many millennials have seen their parents save and invest and, therefore, are well aware of investments and returns. "Being highly aspirational and constantly on the move, their attitudes have evolved around the sharing model much more than the ownership model, unlike their parents. Hence, they avoid hefty loans and liabilities that tie them down to a destination or force them to have a fixed place job. Millennials are poised to change the economy with their affinity towards technology, with information readily available online on the latest investment schemes, the changing interest on loans. They are turning to opportunities that offer maximum returns and convenience," says Pratik Seal, chief marketing officer, AGS Transact Technologies.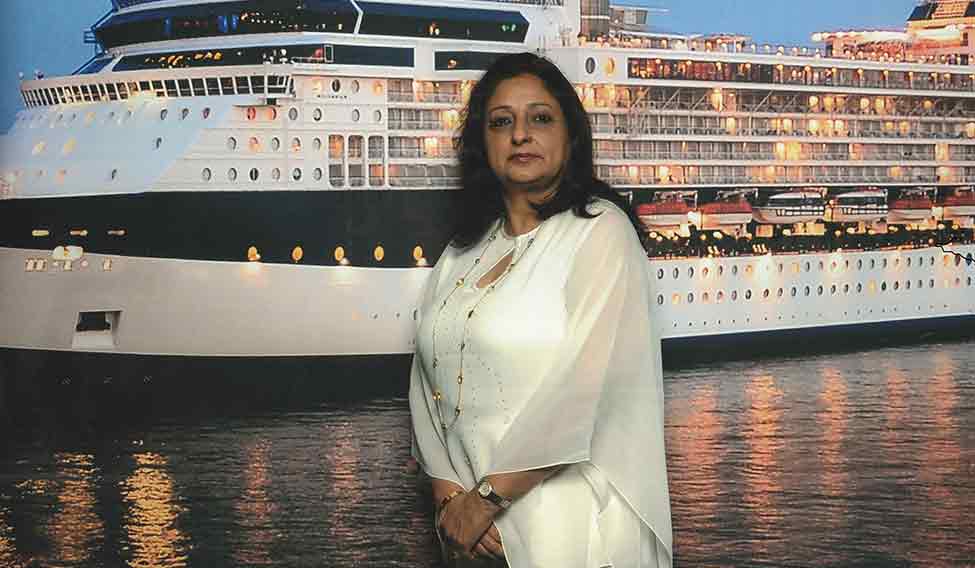 Seal says the perspective of the millennials towards investment has compelled financial players to revise their strategies, up their games and become tech savvy to get their attention. "When millennials wish to make an investment, there is no ringing up the broker or expert to check on the best investments. A few clicks online and there is a prospectus to review, an existing customer's feedback and a few more clicks allow for investment decisions," he says. "They rely heavily on the internet and peer group experiences. While their starting point for discussions and advice continues to be elders in the family and peer groups, they invest time in understanding the pros and cons by educating themselves online. From sourcing information on the type of investments, financial providers available and tax saving solutions, this generation is open to the idea of discussing their finances on online platforms. But at the same time, they are cautious and are keen to converse with knowledgeable individuals. They are more likely to opt for tech savvy financial service providers who can be accessed at the press of a button and on the go," says Seal.
Financial experts say the greatest advantage for a millennial, whether an entrepreneur or not, was that time was on their side—to set goals, pay debts, invest in short- and long-term investments, build net worth, plan and work through a prosperous future, right through retirement. Thus, it is important that they keep a check on income and expenses and set goals, prioritise and always maintain a good credit score right from the beginning. They should invest in self upgrade to build a strong future by saving money for education and other accomplishments that contribute to enhancing their skill sets. "A home loan can be the biggest impediment between dreams and their realisation. Avoid it till one reaches the satisfaction equilibrium in life, career and achievements. Almost all my friends and colleagues who are stuck with a dull and mediocre career attribute it to the home loan trap," says Seal. "Imagine, if they had invested the same on self-upgrade instead, how much more would they have earned, as financial returns, satisfaction and achievements."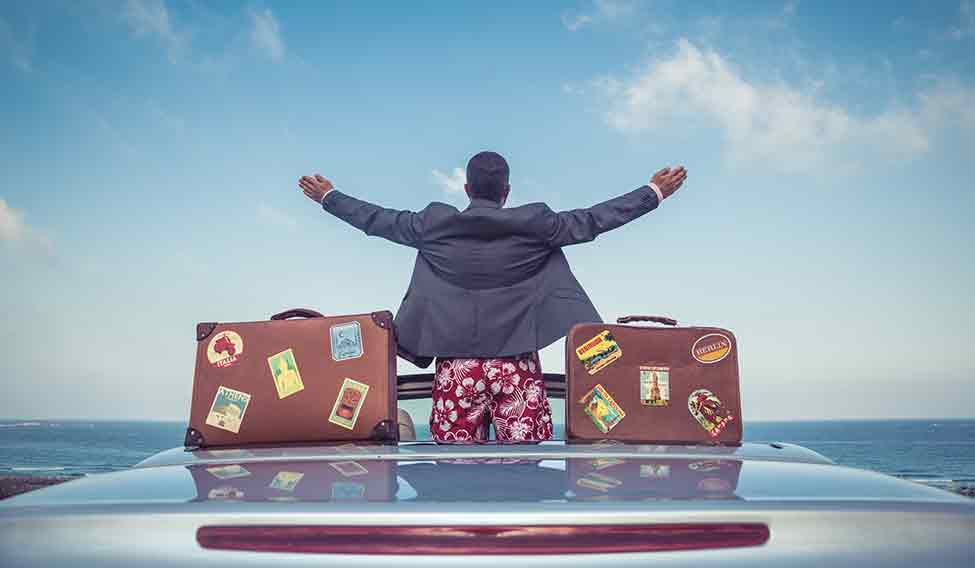 Attention please
Chalk out a budget: The first step to any investment is understanding how much you earn, how much you spend, and how much you can save. Track your expenses to identify your average expenses and spending habits. Make a list of mandatory expenses like rent, commuting and food, and draw up a budget. Try to stick to this budget as much as possible.
Set up goals for life: Everyone has different financial goals in life. Determine long-term goals that you would like to achieve, such as buying a house, vehicle, wedding, starting your own venture and also for retirement. Keep in mind that requirements and, therefore, goals, will change with time. What you need at 25 is not what you plan for at 30. At 20, you may be looking to buy your first car or bike; at 30, it is time you start looking for a house of your own. Keep these factors in mind when you chart your goals. The earlier you do this, the better.
Get into the habit of investing: The only way to see your money grow and work for you is by investing it. Even if you save a good portion of your salary, the value of your money will get eroded with time unless you fail to invest it well. Depending upon your risk profile and the goals that you wish to achieve, choose from different available avenues of investment. Any investment should be a mix of equity and debt instruments for both short-term and long-term returns. With age, the equity percentage should come down and debt investments should go up. If you are unsure about how to go about doing this, engage the services of a financial planner.
Build an emergency fund: While you are planning for your long-term goals, make sure you are also saving up for any emergencies you or your family may face. A sudden job loss or medical emergency might put a stress on finances. It is a good idea to save up at least three months' worth of expenses in a separate account and resist the temptation to dip into that.
Repay debts: Repaying your debts, including education loans or credit card bills, should always be your top priority. The sooner you pay back, the lesser the interest you incur. In addition, late payment or non-payment of EMIs or credit card bills could affect your credit score in the wrong way. Later, when you begin shouldering bigger responsibilities and take loans to fund your home, vehicle, or anything else, a bad credit score would mar the chances of you getting the loan.
Insure yourself: Insurance is required for everyone, regardless of whether you have dependents or not. Life and health insurance, both are absolutely essential. Even if you have group cover, a personal policy is always prudent. The earlier you buy, lesser the premiums throughout.
Avoid unwanted expenditure: A millennial does not need to make a statement by buying a fancy car and should avoid yet another loan trap. The taxi hailing apps are far more convenient and cost efficient. At the same time, one must avoid credit cards, they lead to unwanted expenditure.
Thorough research on investments: A thorough research on the available investment options is important. However, do not blindly follow a bank's relationship manager's advice as it certainly does come with a selfish motive.