"As they [executives]apply for education loan, they can strengthen their case by bringing in working spouse as the co-borrower" - Ajay Bohora, co-founder and CEO of Credila Financial Services Ltd.
You are always a student, never a master. You have to keep moving forward.
Conrad Hall
Learning is a lifelong process, and Golan Mehta, 24, understands it well. Mehta's dream is to enter an Ivy League college in the US in 2018 to pursue a course in strategy management. He is already on a learning spree, completing his general management programme from Indian School of Business in Hyderabad. And, while his ISB course is partly funded by his employer, the Ivy League dream would not be. Mehta has already started sketching a financial plan for the hefty $1,50,000 that he will need to shell out.
But, not everyone is like Mehta. In the absence of proper financial planning, scores of professionals fail to accomplish their dream of executive education. The fact is that money is one of the prime considerations when people first start thinking about pursuing a course.
"When it comes to executive education, financial planning is all the more important, for most people have a fair amount of responsibilities by the time they reach that stage. Either they have a family and a parent to support, or they have other commitments such as loans and investments. The spouse may or may not be working," says Balwant Jain, a personal finance expert.
According to a global survey, one of four corporate executives yearn to upgrade their qualification and knowledge. But, they delay it by mulling over ways to finance it, or because of their inability to find a way out of their responsibilities.
"There are numerous advantages of doing an executive course. Some of these are learning to deal with business complexities, execution through cross-functional teams, deeper understanding of corporate-wide strategy and brushes with professional networks," says Professor J.K. Jain, chairperson of national management programme and postgraduate programme in energy management at Management Development Institute, Gurgaon.
Financing a course is perhaps the second biggest worry for aspirants after the dread of cracking entrance exams. In such a scenario, making a financial plan for your education dream is extremely important.
Take, for instance, the case of Vivek Pandey, former country manager of Novozymes Bangladesh. After spending 11 years in sales and business development, Vivek felt his career had become stagnant and it was time to get an elevation in his corporate role. For somebody getting 032 to 033 lakh a year at that time, the 'opportunity cost' of leaving a job was very high.
Vivek started by drawing a clear plan of the funds he needed for his education. His one-year course at Institute of Management Technology in Ghaziabad was costing him Rs.9 lakh. Plus, his wife was expecting, so he had to put aside sufficient funds for her delivery and household expenses. Altogether, he needed Rs.20 lakh.
"I was staying in Bangladesh on company's expenses, so my spending was minimal. I dedicatedly started saving from my salary for this course since 2013. I stopped making new investments," he says.
A similar case is that of Rajesh Pathak, who used his bonus and incentives to build a corpus for a one-year national management programme at MDI, Gurgaon. Pathak, who is married and has a school-going child, accumulated savings over a period of time, cutting down on unnecessary purchases and working hard to ensure incentives. His mutual fund investments also came in handy, and he had to apply for a loan of only Rs.4 lakh.
"Budgeting your monthly expenses and multiplying it by the number of months of your absence would be the best way of doing it. But before deciding on doing an executive MBA or any other specialisation, it is advisable to do a cost benefit analysis: the type of college, the amount you are going to spend, and the expected return in terms of salary increase," says Bhuvana Shreeram, chief advice officer at the Mumbai-based Ffreedom Financial Planners.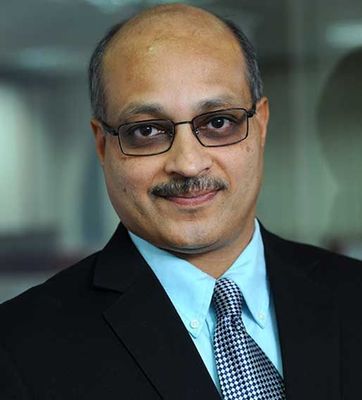 Moreover, she says, it is important that the family or spouse is on the same page as the aspirant. This helps in sorting out financial matters peacefully.
Digging into investments is inevitable. "As with any other goal in life, starting out early is always good. One has time to make investments that can be very useful at this time. Options are plenty, from mutual funds, stocks, FDs to PPF," says Gaurav Roy, product head and co-founder at Big Decisions, a personal finance advisory firm.
However, in most cases, there is little time left between deciding on doing a course and taking admissions. Monthly savings and a little bit of austerity go a long way in building a small, but significant corpus. It helps to reduce the loan proportion in your fees. Shreeram also suggests investing in mutual funds with a higher debt component to ensure safety of your money if you have a shorter time frame.
"The planning for doing an executive course should start as soon as one starts earning. If you have a longer time horizon, go for equities through equity mutual funds. Direct investments in stocks is not recommended. For shorter time frame, invest in a mutual fund MIP," advises Balwant Jain.
Swapnil Rughani comes from a middle-class background. An executive education looked a dream for him as he had to support his family. But, a bit of financial savvy and planning worked for Rughani. His stock market and commodity investments yielded good returns, which helped him pay a part of his fees at XLRI in Jamshedpur. Rughani, who has moved in with his wife at the business school, says anyone who knows smart investment techniques can do it.
For people with existing portfolio of home loan and personal loan, it is advised to prepay some amount so that fund outgo for loans is less. Getting education loans has become much easier these days, calming the funding worries of executive education aspirants. Whether it is a course in India or abroad, banks and non-banking financial companies are willing to lend if you have the required documents.
"High fees is no more an issue. Today, there are ample funding sources available if you have it in you. We have tied up with eight banks which makes the process easy for candidates. Resultant career growth after doing our course has been phenomenal," says Nidhi Reddy, head of admissions and financial aid at ISB.
Paying Rs.38 lakh for a one-year PGPMAX (postgraduate programme in management for senior executives) at ISB was no deterrent for Mahua Mukherjee. She took a Rs.14 lakh loan and paid the rest from her savings and investments. "Because of ISB's partnership with financing institutions, I did not have to run around for the loan. The entire process was hassle-free, because I did not have to explain to them about the course and the college," she says.
The loan approval process for executive courses is all the more smooth because banks feel comfortable with already employed and experienced candidates. "Demand for these courses has certainly gone up. We have seen an increase in the number of queries, mainly because market offering for these programmes has increased," says Neeraj Saxena, chief executive officer at Avanse Education Loans.
However, there are a few points to be considered before opting for an education loan. "Any loan is a liability, so it is better to get rid of it as soon as possible. The longer the duration, the higher will be the total interest amount," says Adhil Shetty, chief executive officer at Bankabazaar.com.
Some people are not sure of paying high EMIs in the early years of their career. So, to be on the safer side, they opt for a long-duration loan. But this will have an adverse effect on your pocket.
You can get a deduction on the entire amount of interest paid on education loan under Section 80E of the Income Tax Act. However, you can avail the deduction for a maximum of eight years only. So, increasing tenure of the loan for the sake of reducing EMI might not be that beneficial.
Moreover, a loan of longer duration will adversely affect your ability to save and invest, a as you will continue to bear the EMI burden. Paying for both EMI and investments will be a drag on your finances.
In essence, get rid of your education loan as soon as possible, so that you can invest more in your present and future. If, by any chance, you do not land up a job, Ajay Bohora, co-founder and CEO of Credila Financial Services Ltd, has an advice to offer. "Depending on the employment scenario at the time of graduation, uncertainties would be faced by graduating executives," he says. "In most cases, they have families to support, in addition to the obligation to repay the education loans. In such cases, as they apply for education loan, they can strengthen their case by bringing in working spouse as the co-borrower on their loan."