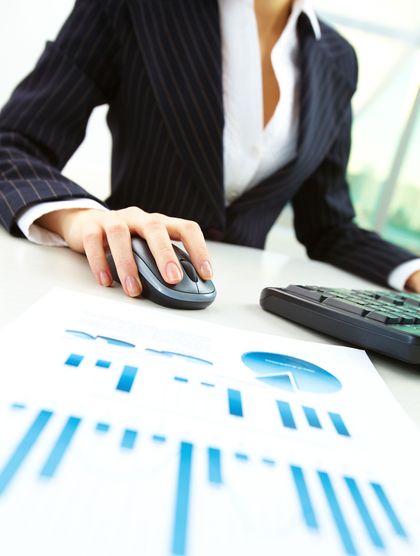 When Sanjiv Singhal launched the startup Scripbox.com in 2012, his aim was to automate all best practices recommended for prudent investing. The company wanted a scientific and rule-based methodology for recommending funds and an unbiased approach. It now recommends funds based on their performance. The company also reviews the recommended funds and suggests rebalancing on its basis. Singhal says all that an investor needs to do is accept the recommendations made by the company's algorithms. With Scripbox, he says, anyone can become a prudent, long-term wealth builder.
Such is the confidence of promoters of specialised startups in personal finance that scores of them have surfaced across the country. "We empower investors by bridging the gap between advice and action. Every book and article tells them the best practices to follow, some even give them a handy checklist of dos and don'ts. But after that, the investor has to find his own way and almost everyone finds it impossible to translate that advice into action," says Singhal. "Many of our customers are individuals who earlier found investing too complex and kept their money in savings accounts. Their money is now working hard instead of being eaten up by inflation," he says.
Chennai-based Money-Wizards, a venture run by IIM alumni, who have over 30 years of combined experience in financial services and academics, provides education on finance. "We are primarily an education company at heart and do not push financial products. Nor do we offer financial advice. That makes us uniquely positioned in the market place. We have developed a high degree of trust with our customers, who are essentially our students. Our motto is to make people become their own money experts," says Venkatesh Varadachari, co-founder and director of Money-Wizards.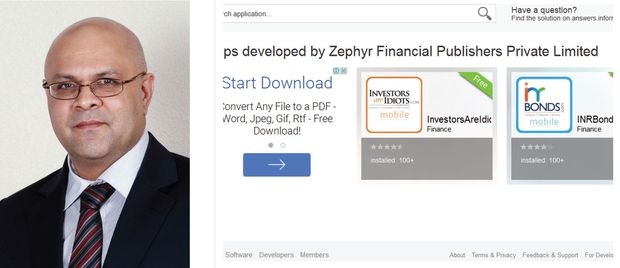 Varadachari, who shuttles between Singapore and Chennai, has successfully managed over $75 million of capital as a portfolio manager and proprietary trader, across asset classes like equities, foreign exchange, fixed income and commodities. "I always had this passion for demystifying and simplifying complex finance and investment concepts," he says.
Money-Wizards operates in multiple market segments and has different offerings for each. It also claims to be the first and only company in the world to offer grade-wise curriculum on financial education at the school level. "Our initiative, Youth Money Olympiad, is India's largest financial literacy initiative targeted at college students. We also have MoneyWise, a comprehensive personal finance education initiative for the adult segment," says Varadachari. He feels that while opportunities for startups in the personal finance space are huge, very few have made it big. "As long as people continue to try the same old business model of cross selling financial products, the challenges will remain. The successful companies will create their own unique business models that work in the Indian context," says Varadachari.
While some companies are into education in the personal finance space, some like the Delhi-based startup deal4loans.com aims to give its customers the best deals. It is an online loan information and application portal, which provides the customer with information on all available loans in India. It has the concept of online comparison for retail loans. The customer, in turn, is not charged any fee for the process. The company aims to bring customers and banks on the same same platform and facilitate responsible credit. "We have been able to give customers the lowest deal and our challenge to our customers is that if they get any lower deal outside they get a freebie from us, like a branded wristwatch. We have not had even a single such claim till date," says Rishi Mehra, co-founder deal4loans.com.
The company offers other gift items on the basis of the loan amount disbursed. "These are some of the few ways to encourage the customers to try at least once the online platform before making a financial decision," says Mehra.
He says opportunities in this space are immense. "Technology will change the offline distribution to an online one in the years to come. When all products can be subscribed via online applications, the cost will come down."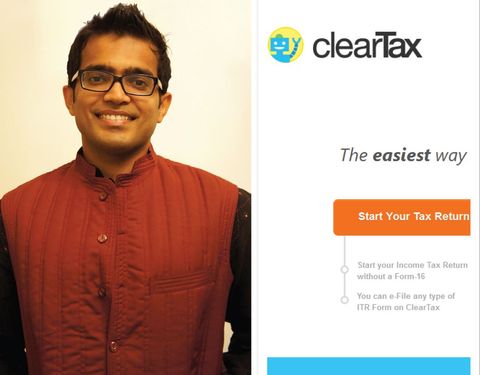 FutureAdvisor, another personal finance startup in Mumbai, helps financial planners with comprehensive tools to analyse their client data and offer customised services like asset allocation, insurance planning, tax planning, goal-based planning and multi-asset portfolio reporting. With such tools, financial advisers can generate a holistic or a customised financial plan for their clients within minutes. The tools offered by FutureAdvisor help financial advisers save energy and time.
Ronak Hindocha, the founder of FutureAdvisor, says that in India financial advisers are opening up to technology and their clients are ready to embrace sophisticated tools. "Clients are willing to transact on smartphones and the opportunity is huge. In the next two to three years, you will see world-class products emerging out of India. This will potentially disrupt the private banking wealth management industry currently dominated by large banks. In the next few years, people will have access to the best money managers through online marketplaces. It will all be a seamless experience," says Hindocha.
Another promising startup is the Delhi-based ClearTax. It is an e-filing service used by lakhs of people across the country. If one subscribes to the service, it automatically gets data from Form-16 and other income tax department data. ClearTax founder Archit Gupta returned to India in 2011 after a stint in the US and started working with his father, who is a chartered accountant. "I used to have long discussions with my father on taxation issues and filing procedures. I realised that common people found it extremely difficult to study and interpret their Form-16 and there were very few products at that time to help them do that. Hence I wanted to do something different in this space, which could simplify procedures for the layman. This led to the birth of ClearTax," says Gupta.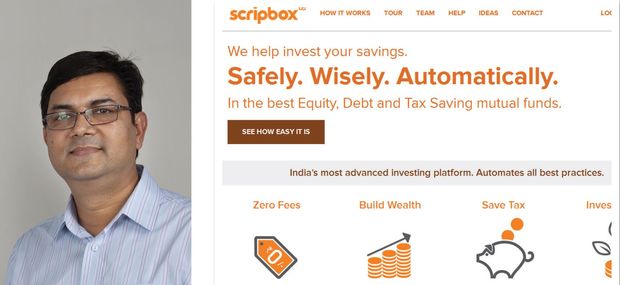 The company has over five lakh registered users. Funded by Y Combinator, Silicon Valley's foremost startup accelerator, it recently partnered with the government of Karnataka for its mobile governance platform to help people with income tax compliance.
Mumbai-based Zephyr Financial Publishers Private Limited is a web-based financial content provider and targets retail subscription and institutional training markets. Founded by Arjun Parthasarathy, a Chennai man who lives in Mumbai, the company targets premium customers. "There is no limit to the amount of content available in the personal finance space in India," says Parthasarathy. "However, the aim is to make people think as to what they need to do in a very clear manner."