"The price of gold will be determined by demand and supply of the metal and the supply continues to be meagre" -V.P. Nandakumar, MD and CEO, Manappuram Finance Limited

The smart thing to do, experts say, is to diversify your portfolio and include assets that behave differently in different economic cycles.
Indians love the yellow metal and consider it a lifesaver in times of a financial crisis, for it is the only investment that offers value at all times. The perception holds true, especially in the current circumstances when central banks around the world are engaged in competitive devaluation or debasement of their currencies.
For more than a decade now, gold has figured as a popular investment option. The reason being its price, which increased multifold, from Rs.6,000 for 10gm in 2004 to Rs.35,000/10gm in 2012.
People tend to flock to the asset class that has been in a secular bull trend. However, in the past couple of years, the value of gold has come down to an average of Rs.26,000/10gm. It has revived the debate over whether gold is still the safest investment option. THE WEEK spoke to a number of gold loan companies and investment experts and got mixed reactions. While some felt that gold would retain its true value in the coming years, others said a diversified portfolio was the safest option, considering the volatility in the market.
Looking at the current macro-economic conditions across the world, it is clear that the price of gold is unlikely to cross the previous high of Rs.35,000/10gm in the next two to three years. So, for those who invested in gold ten years ago at a lower price, it is still a profitable deal. However, for those who started investing only recently, there is still time before it becomes a win-win situation.
Despite the stagnation in pricing, gold loan companies still consider it a perfect investment option. "At the current price, which were corrected by a third from its 2012 peak level, investment in gold is once again a good option," said V.P. Nandakumar, managing director and chief executive officer, Manappuram Finance Limited. "It is unlikely that the price would fall any further, especially because the mining cost of gold and the likelihood of marginal mines going out of business would act as a support for the current price."
The price, Nandakumar said, would now depend on the demand and supply of gold. "Looking back, it is likely that a part of the increase was due to the flow of speculative money into gold," he said. "However, now that speculators are moving out, the price will be determined more by demand and supply of the metal and the supply continues to be meagre. Gold should be an important part of a person's investment portfolio because it holds better value in times of crisis and given the current unconventional monetary policies, we may still see some unpredictable, negative consequences for the global economy."
In India, the obsession with gold has historical and cultural contexts. Another reason why gold remains a popular investment is that a lot of people still don't have access to banking facilities. No wonder, India tops the list of countries in terms of gold consumption. And, the situation is unlikely to change any time soon.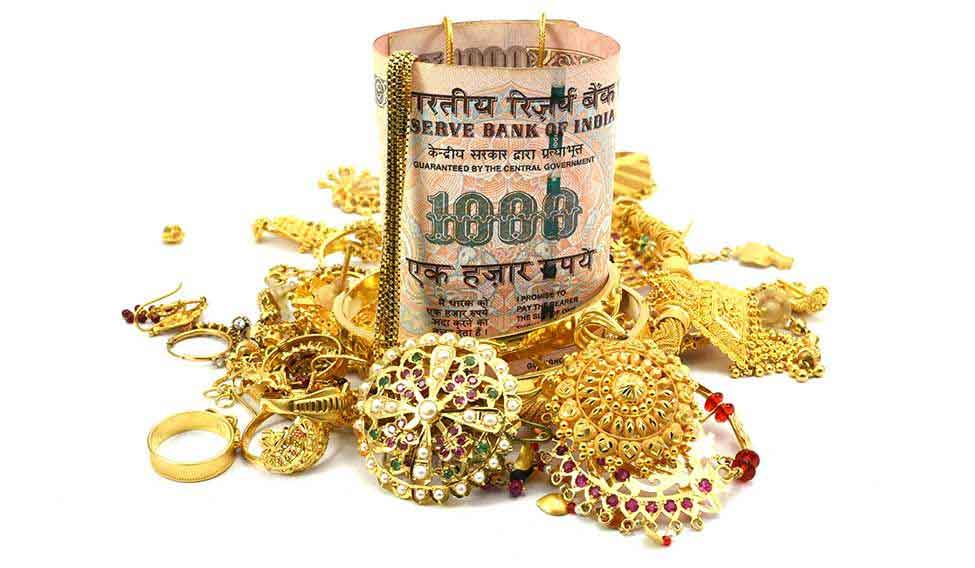 According to K.R. Bijimon, chief general manager of Muthoot Finance, a gold loan major that has presence across the country, gold is expected to do well in the long-term even though the short-term predictions are slightly bullish. "It was always a saving instrument for the poor and the short-term fluctuations will not affect the sentiments of the middle class," he said. "Gold also has a lot of religious connect and symbolises the wealth and prosperity of the ordinary Indian. The other investment options are new to this segment and migration will happen very slowly."
In India, during the festival time, gold becomes a preferred gifting option. "Last month, gold worth more than $5 billion was imported into India. So, there is no drop in its popularity," said Kishor P. Ostwal, chairman and managing director, CNI Research Ltd. "Gold also solves the problem of liquidity as compared to equity or real estate. Gold prices are expected to go up around the festival season. One has to keep in mind that gold prices in India get adjusted to the value of rupee or the US dollar, so it is less volatile as compared to international prices. The demand would always be there because it is the only investment where black money can be invested and given India's track record on black money, gold will always remain a premium assets class."
According to market analysts, gold is just one option among the three preferred assets class, the others being fixed deposits and insurance. Equity is yet to come up as a significant assets class in India and, therefore, remains highly volatile. Gold, on the other hand, provides stability, liquidity and capital appreciation as imports are rising even when prices are falling.
"Unless equity is made an assets class and it starts earning by itself, gold will always remain the best investment bet," said Ostwal. "Equity risk can be minimised by turning it into an assets class, which is possible only if physical settlement is introduced in the derivatives. In that case, there is a fair chance of diversion from gold to equity as investors will get 12 to 15 per cent annualised returns on it, irrespective of price volatility, which is much higher than the gold deposit schemes." Some experts, however, think that the days of investing in gold are finally coming to an end. In the past two years, which were tough on gold investors, more than $52 billion was wiped out from the value of physical bullion funds.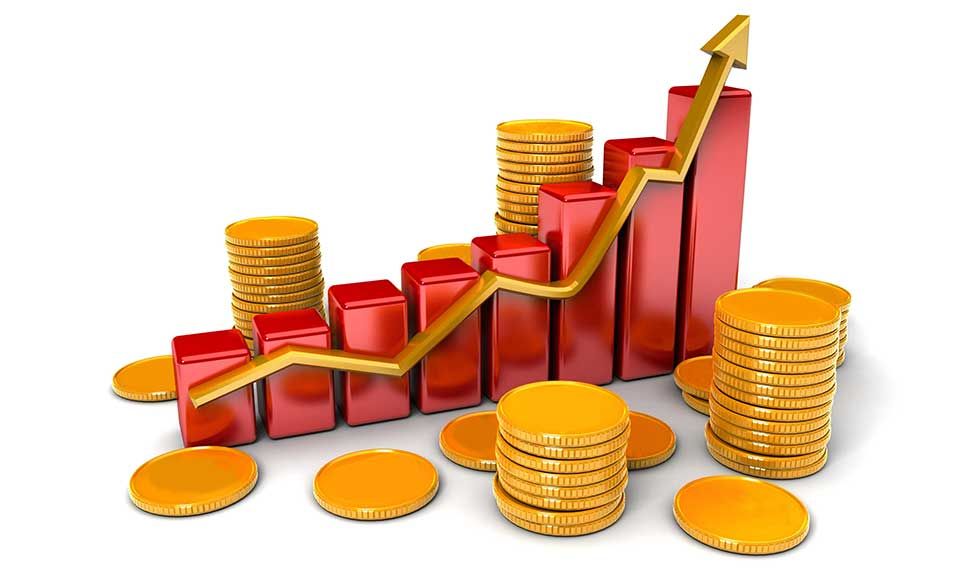 "Gradually, gold is losing its sheen after having given negative returns in the past three to four years," said Renisha Chainani, senior analyst, Edelweiss Financial Services. "The prices are inversely following the US dollar for past few years. Stubbornly low inflation along with the prospect of a tighter US monetary policy have kept a lid on the gold prices, which doesn't pay interest or offer returns, unlike competing assets. So, the Indian obsession with gold continues, but not with the same intensity. In the past three years, India has seen a drop of more than 25 per cent in the investment demand on account of imports curbs, higher import duty, negative returns and volatile prices."
The smart thing to do, experts say, is to diversify your portfolio and include assets that behave differently in different economic cycles. Apart from cash and gold, the portfolio should have bonds and shares.
Despite China's yuan devaluation that triggered global growth concern and a selloff in equities, the Federal Reserve is expected to raise the interest rates this year. However, a lot of investors may stick to gold since the rate hike is not going to be very big.
"With the US inflation languishing below the Federal Reserve's 2 per cent target, there is little interest in buying gold to hedge against rising consumer prices," said Chainani. "A slump in crude oil, which has tumbled more than 50 per cent in the past 12 months, has raised concerns that inflation will stay subdued. With global growth concerns re-emerging, we are seeing fears of deflation everywhere, and gold cannot do well in that kind of scenario."
However, if the global financial crisis worsens, gold could make a strong comeback. "Gold has seen wild swings due to the volatility in the Indian currency," Ravindra Rao, assistant vice president, commodity research, Anand Rathi, a financial services firm. "If we look at the international prices, gold has been in a steady downtrend since the past two to three years. As the financial crisis has stabilised in recent times, gold has been out of favour. But, yes, if the crisis deepens, then gold might be in great demand again as it is taken as a hedge against global uncertainty."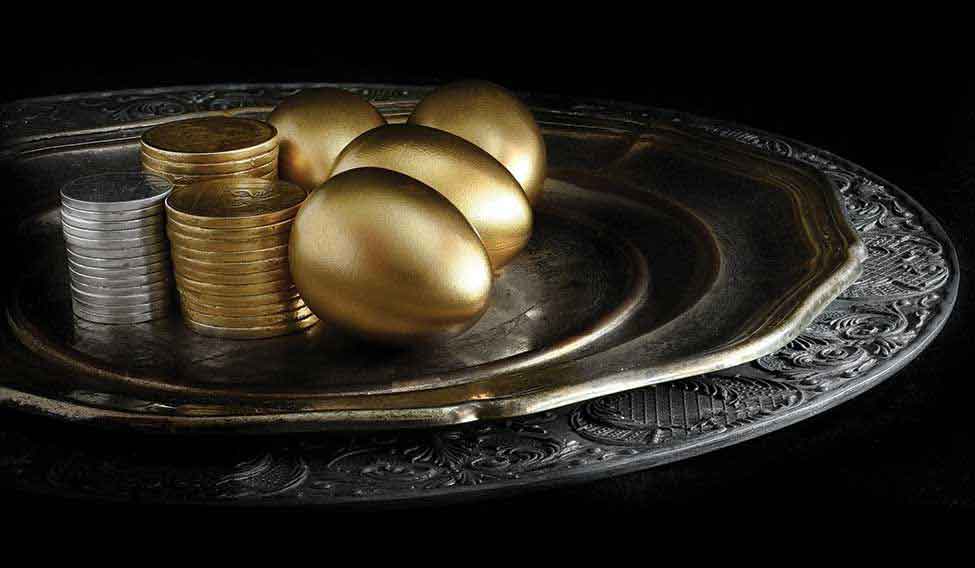 Gold bonds and monetisation schemes
With an aim to reduce the import of gold, the government had proposed to issue gold bonds that people could invest in instead of buying gold. Another proposal was to offer a gold monetisation scheme to people who have gold lying idle with them. The main objective was to steer a steady flow of money into the formal financial system, reduce reliance on gold imports and give an impetus to the gems and jewellery sector. However, the move got mixed reactions from the industry.
According to Ravindra Rao, assistant vice president, commodity research, Anand Rathi, a financial services firm, the government has taken the right step. "Households can earn interest on gold, which is normally a dead investment," he said. "But a lot will depend on the interest and the infrastructure offered to the depositors."
In India, the household gold stock is estimated to be around 22,000 tonnes. The gold monetisation scheme would offer tax-free returns to investors.
"In terms of customer interest, only if the rates are slightly higher and are comparable to savings bank rates of around 4 per cent or more, it will generate interest and excitement as it will be comparable to a pre-tax return of around 6 per cent," said Renisha Chainani, senior analyst, Edelweiss Financial Services. "The government, however, is yet to give clarification on one important aspect: will the customer be allowed to use the gold purchased from unaccounted income? This may be a big issue as most of the gold purchased in India is done through cash and even the traditional jewellers sometimes do not provide proper receipts to the buyer. So there may be a lot of unaccounted gold in possession of individuals."
However, there are experts who think that the two schemes would attract many investors. "The bond scheme is an attractive option for those who buy gold from an investment perspective, and I feel this scheme will do well," said V.P. Nandakumar, managing director and chief executive officer, Manappuram Finance Limited. "The gold monetisation scheme is well intentioned, but there are operational challenges that need to be addressed during its implementation. It would have been better if the scheme had sought the involvement of jewellers and the gold loan non-banking financial companies, who possess the skills for appraising gold."
The schemes might face stiff competition from jewellers. "Alternatively, there is parallel economy through jewellers, which offers much higher returns," said Kishor P. Ostwal, chairman and managing director, CNI Research Ltd. "Hence, there would be less interest in the gold deposit scheme and its monetisation."