The beauty of debt mutual funds is that they offer short- and long-term products. People who consider savings accounts as interest-fetching instruments should opt for liquid funds.

Even if your debt portfolio performs very well, it can never equal returns given by equity over longer terms. It's good to have equity funds as a component of one's portfolio.
When HDFC Bank cut the interest rate for its savings accounts in August, Rajnish Mittal was among the many customers who cursed banks for not giving adequate returns on their hard-earned money. Mittal, however, is happy now. Less than a month after the rates were lowered, he thanks his bank for doing it. "It gave me the much-needed jolt to look at other financial products," he says. "Had my bank not lowered the rates, I would never have looked at debt mutual funds."
In his early forties, Mittal is a conservative investor who does not want to risk his money. Till a month ago, he was investing in fixed deposits, National Savings Certificates, Public Provident Fund and insurance schemes. But he had been upset since last year at the shrinking returns on his other investments. The cut in the savings account interest rate, the second in the past one year, came as the final straw. He soon decided to consult a financial advisor. In hindsight, it was a smart decision.
At least half a dozen banks have slashed interest rates for savings accounts—from 4 to 3.5 per cent. This means that Rs 10,000 in a savings account, which would have earned Rs 400 as interest a year earlier, would now get only Rs 350.
Even before they cut rates for savings accounts, banks had reduced interest rates for fixed deposits. Last year, the government lowered rates for small saving schemes, much to the dismay of the public, especially senior citizens. In general, the signals coming from the finance ministry—which is that of a falling interest rate regime—is not favourable, especially so for small investors.
So, why are interest rates for deposits falling?
Rates for fixed deposit are determined by demand-supply and liquidity factors. When there is no off-take in credit growth, banks reduce deposit rates. On the other hand, when demand for credit is high, banks increase rates on FDs, as they need more money to lend. At present, the demand for credit is poor, so banks are reducing rates. The same applies for savings accounts, too.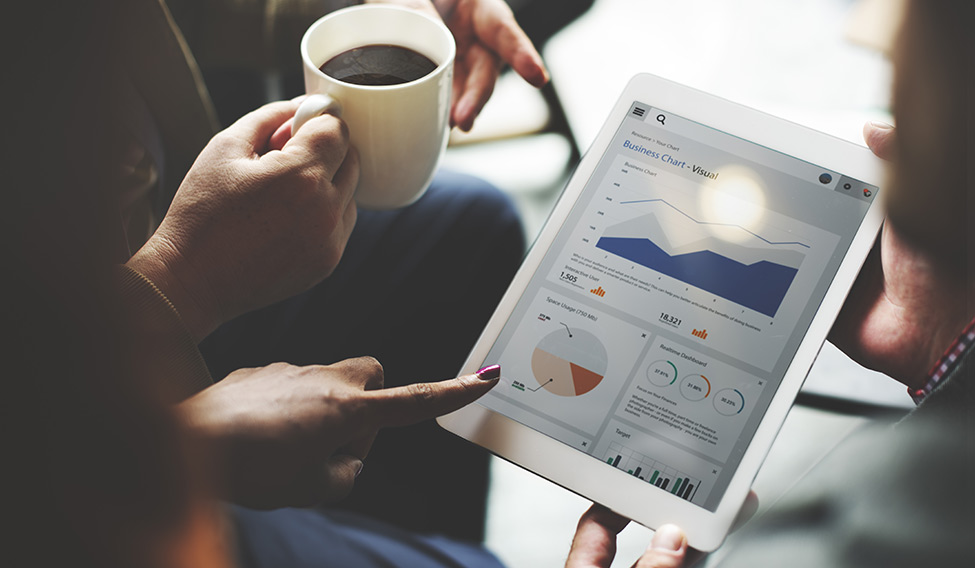 Liquidity is another reason for the fall in rates. When there is enough liquidity in the system, banks do not have to depend on retail term deposits for money. When liquidity is tight, banks sometimes bank on their own deposits to fulfil needs.
While fixed deposits and savings accounts seem safe, say experts, they are not ideal instruments to park your money. Banks are currently offering 6.25 to 7.5 per cent on FDs. After accounting for tax and inflation, the net return on FDs is actually zero. Safety is important, but returns on investments are equally important, as they help you meet critical life goals. Hence, 'safety plus returns' should be the mantra of investors, even the conservative ones.
In a falling interest rate scenario, it does not make sense to stick to traditional products. So, it is time investors came out of their comfort zone and looked at other avenues. Mutual funds—both debt and equity—must be part of a retail investor's portfolio. For the risk-averse, debt mutual funds are a good option. "You can restrict your equity exposure depending on the risk appetite. But debt mutual funds should be used for both short-term and long-term financial planning," says Hemant Rustagi, founder and CEO of WiseInvest Advisors.
The beauty of debt mutual funds is that they offer short- and long-term products. People who consider savings accounts as interest-fetching instruments should opt for liquid funds. Annual returns from liquid funds has been in the range of 6.8 to 7 per cent. Indiabulls Liquid fund, JM High Liquidity Fund and Principal Cash Management Plan are among some of the top-rated liquid funds. But, unlike a savings bank account, liquid funds do not guarantee returns. They are market-linked and, hence, returns may vary.
The part where savings accounts score over liquid funds is convenience. Savings account offers the ease of withdrawing money any time; liquid fund doesn't. With technology, though, the process of withdrawing money from a liquid fund has become faster.
"These days, most mutual funds provide instant redemptions of liquid schemes using a mobile app," says Suresh Sadagopan, founder of Ladder7 Financial Advisories. "The amount gets credited to your savings account within less than 30 minutes. Some mutual funds provide you with a debit card to access the funds using ATMs."
Reliance Mutual Fund and DSP BlackRock Mutual Fund allow investors to withdraw their money any time by placing a redemption request. The money is credited to the investor's bank account instantaneously. Investors can redeem up to 95 per cent of the amount in their accounts, subject to a maximum of Rs 2 lakh per day.
Reliance Mutual Fund also offers Any Time Money Card—a Visa-enabled ATM card that offers easy accessibility to money invested in its liquid schemes. Investors can withdraw up to 50 per cent of their corpus in the scheme, or Rs 50,000 per day, whichever is less. It also doubles as a debit card, where investors can spend up to 50 per cent of the corpus or Rs 1 lakh per day.
"Liquid funds also have the advantage of tax-efficient returns when compared to savings bank accounts," says Shalini Dhawan, CEO of Plan Ahead Wealth Advisors. "For liquid funds, the long-term capital gains are taxed at 20 per cent after indexation, while in case of a savings account, short-term capital gains are added to one's income and taxed at the normal rate applicable to the individual."
To balance liquidity and returns, experts suggest dividing the amount in one's savings account into two—one that is going to be used in the next one month, and the other as the surplus. Essentially, the amount that is not needed in the next one or two months can be kept in a liquid fund.
"Usually, it is seen that investors keep very high amounts in their savings account," says Rustagi. "The money sits idle and, sometimes, ends up being spent on unnecessary purchases. It is better if this money is put to use in liquid funds. In fact, it should be invested based on the need and time horizon."
For people who do not require money in the next three months, ultra short-term funds and arbitrage funds can be considered. Ultra short-term funds have delivered 8.12 to 9.17 per cent on a yearly basis. Franklin India Ultra Short Bond Fund and Baroda Pioneer Treasury Advantage Fund are some of the top-rated funds in this category.
Ultra short-term funds seek to invest in a combination of certificates of deposits, treasury bills, commercial papers and corporate bonds. Since these funds hold papers of higher maturity than a liquid fund, one needs to hold it a bit longer. "An ultra short-term fund can be used as a substitute for short-term bank deposits and can be used along with liquid funds to build an emergency fund," says Bhuvana Shreeram, a certified financial planner.
Another advantage with debt funds is the capital appreciation that happens. Interest rates and bond prices move in opposite directions. "As interest rates fall, bond prices go up, and vice versa," says Sadagopan. "Debt mutual funds, especially those that invest in longer maturity papers, perform better when interest rates are falling. This is because the demand for higher-coupon bonds held by them rises in such a case. As a result, their net asset value increases."
Apart from debt mutual funds, an option for risk-averse investors is corporate FDs. These are commercial papers offered by corporate houses. Companies such as Shriram Transport Finance are offering 7.49 per cent to 8.19 per cent for deposits ranging from one to five years. It has been rated MAA+ (a high credit rating) by the rating agency ICRA.
"An important criteria to be considered while investing in company FDs is their credit rating," says Shreeram. "All FDs have to be mandatorily rated by credit agencies based on their financials and ability to repay. One should always invest in a paper with a good credit rating. AAA and AA+ are considered to be good ratings. It is also very important to check promoter track record and the reputation of the company."
If the interest income for a company FD exceeds Rs 5,000 in a financial year, tax is deducted at source. But, even if your debt portfolio performs very well, it can never equal returns given by equity over longer terms. Experts, therefore, advise that one must have equity funds as a component of one's investment portfolio.
"You can start with hybrid funds, wherein the equity portion varies from as less as 20 per cent to a maximum of 85 per cent," says Rustagi. "Hybrid funds are a mix of debt and equity, and one can slowly increase the equity exposure depending on the return."