"There is sufficient residential stock in the primary sales segment in most cities to ensure that prices will remain steady for now" - Ashwinder Raj Singh, CEO, Residential Services, JLL India

"The [RERA] bill will make sure the developer is accountable to home-buyers, and will eliminate the weak, the freelance and the fly-by-night operators, in addition to bringing in overall professionalism and accountability" - Irfan Razack, chairman and managing director of Prestige Group

"Demand is expected to pick up at a quicker pace towards the end of 2017, but this time the recovery will be healthier and sustainable"- Reeza Sebastian, vice president of Embassy Group
Rakesh Kumar, a 35-year-old software engineer in the National Capital Region, recently booked an apartment in Gurugram. As it was the post-demonetisation period, he got a good price for the two bhk apartment. "I took the help of a property consultant who helped me negotiate the price," he said. "He told me that many builders were open to negotiations as they were plagued with the problem of a huge inventory. Hence, I was able to get a good price." There are many other new buyers like Kumar who are negotiating hard and getting reasonable prices.
After multiple market dynamics in the form of demonetisation, lowering of home loan interest rates and the upcoming Real Estate Regulatory Authority Bill, the Indian real estate sector is expected to see renewed interest from buyers. They are now taking guidance from property consultants, insisting on due diligence and negotiating confidently. Most of them know they are in the driver's seat, as this is still very much a buyers' market.
The experts THE WEEK spoke to said the real estate sector will see a slow and steady pick-up on the back of proactive government reforms, favourable inflation statistics and return of consumer sentiment. "A big share of fence-sitting buyers in the residential segment are now coming back to the market, realising that rates will not go down further and that it is indeed an optimal time to buy," said Ashwinder Raj Singh, CEO, Residential Services, JLL India. "There is sufficient residential stock in the primary sales segment in most cities to ensure that prices will remain steady for now. There will be some continued pain on the resale market, as this was more severely affected by demonetisation."
Singh said that once RERA is implemented nationwide, consumers will be completely protected from the shenanigans of unscrupulous developers. "In such a scenario, unsound players will find it impossible to sustain operations in a properly governed market environment," he said. "What will be left are strong players with sound market practices and track records. This will go a long way in clearing up the confusion in the minds of consumers and bridge the trust gap which has existed so far."
Tapan Sangal, a Noida-based real estate and regulatory specialist, said the real estate market was likely to take off because of government policies. "While RERA provides a comfort level to potential buyers of residential properties, the reduced home loan interest rates will also help many potential buyers who were indecisive in taking the plunge," he told THE WEEK. "At the same time, the increased focus on infrastructure development and affordable housing will also help the market grow. The government's stated objective of 'Housing for all' by 2022 will also bring in cheer for the real estate sector. There will also be no confusion among home buyers and the market sentiment is likely to be buoyant. I only see potential for growth in the residential real estate market."
He added that he did not expect any further price correction in the market. "The prices are already at very low levels and there does not seem to be any scope for a price fall. The real estate market is likely to get over the demonetisation hiccup and is likely to achieve growth."
Many real estate analysts also said that, with so many changes in the market, the focus would shift to quality. After all, even in the post-demonetisation climate, builders with quality inventory have commanded a premium. There is also an increased focus on green, sustainable spaces. Luxury real estate has not witnessed any pressure and affordable housing is gaining maximum traction. With government schemes and programmes, this is likely to be the catalyst for growth in the sector, said many experts.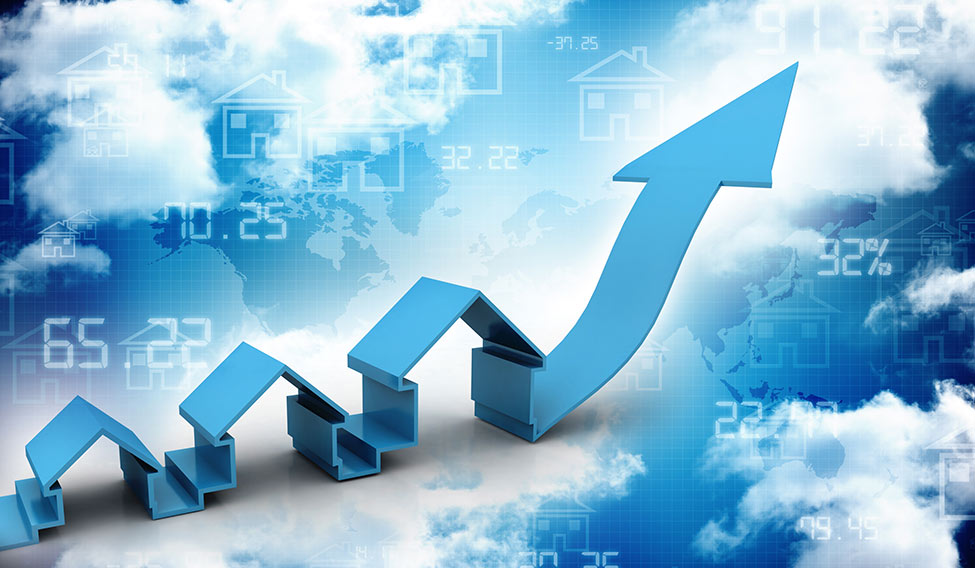 "An interesting marketing trend in the primary market during demonetisation was the 'Value Plus' offer by builders with available inventory," said Sangal. "Within the same cost, a few freebies were thrown in, which allowed the builders to maintain the costs and offer extras within the same amount. The customers were happy and so were the builders. I expect that this trend will continue for some time now. The government is taking proactive steps to ensure that the momentum of infrastructure development does not slow down. This is good news for the real estate sector. The government initiatives for housing will go a long way in creating traction for the sector. We are also hearing of single-window clearances at the state and Central levels, which will propel the sector into another league altogether. One is also waiting for GST to be finally implemented to complete the package."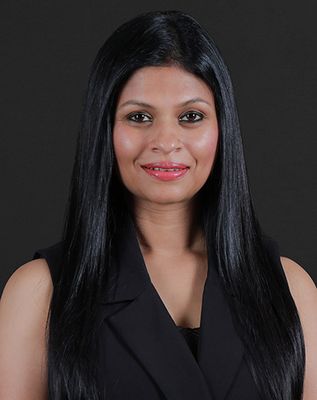 Some realty majors THE WEEK spoke to were also optimistic about a boom in the real estate sector. Irfan Razack, chairman and managing director of the Bengaluru-based Prestige Group, said demonetisation was unlikely to affect the dynamics of the residential real estate market. "Realistically speaking, nobody stands to lose out in the implementation of this initiative, expect those who can't show the source of the cash they hold," he said. "In fact, even they have the option of depositing their money with a higher tax slab rate. In the long run, this influx of money into the banking system will reduce the interest rate for home borrowers and, hence, increase the demand for home buying. However, people are currently confused with this sudden radical step, and will take time to wholly understand the situation before committing to any large outflow. Because of that, there will be a slowdown in home sales for a short period. But, in the long term, the sales will more than compensate for the short-term sluggishness."
He also supported RERA, which he said will be a transformational legislation on how business is done. RERA advocates a completely different method of conducting business, starting from registration of a project after approvals to keeping 70 per cent of the collections in a designated account meant solely for that particular project. It also advocates for timely completion and delivery, commitment to specifications, total transparency in terms of availability and a five-year warranty post-completion.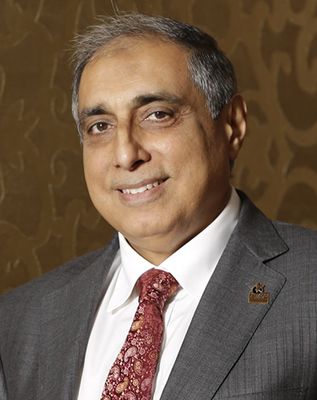 "The bill will make sure the developer is accountable to home-buyers, and will eliminate the weak, the freelance and the fly-by-night operators, in addition to bringing in overall professionalism and accountability," said Razack. "While all these steps are put in place to protect the customer, they will also have an impact on the supply and, hence, increase the cost of the product. The resulting increase in price is something the customer will have to bear; there is no way that the price can correct itself downwards given the factors involved."
He also said that real estate prices have a chance to rise by about 20 per cent and there will be a short period when new launches would dry up and customers would wait for a reduction in housing prices. "The expectation that real estate prices will come down is an exaggeration, and there's no real basis for this assumption," he said. "The only direction for prices is to head north because there will be a constraint in supply because of fewer launches. In terms of residential real estate, the demand is set to grow steadily this year and the long-term impact of the recent economic changes will be positive for the market."
Another developer said there would be very less price correction in the real estate market. "With increasing construction and labour costs, builders are already operating on low margins, hence a downward price correction seems highly unlikely," said Reeza Sebastian, vice president of the Bengaluru-based Embassy Group. "With more stringent laws being introduced and builders being more cautious in announcing new product launches, ultimately there will be lesser supply in the housing market, and, hence, property prices will only continue to rise in 2017. There has been substantial price appreciation and increased velocity of sales from the launch till now. Demand is expected to pick up at a quicker pace towards the end of 2017, but this time the recovery will be healthier and sustainable. It will be based on much sounder market fundamentals rather than on ephemeral sentiment."