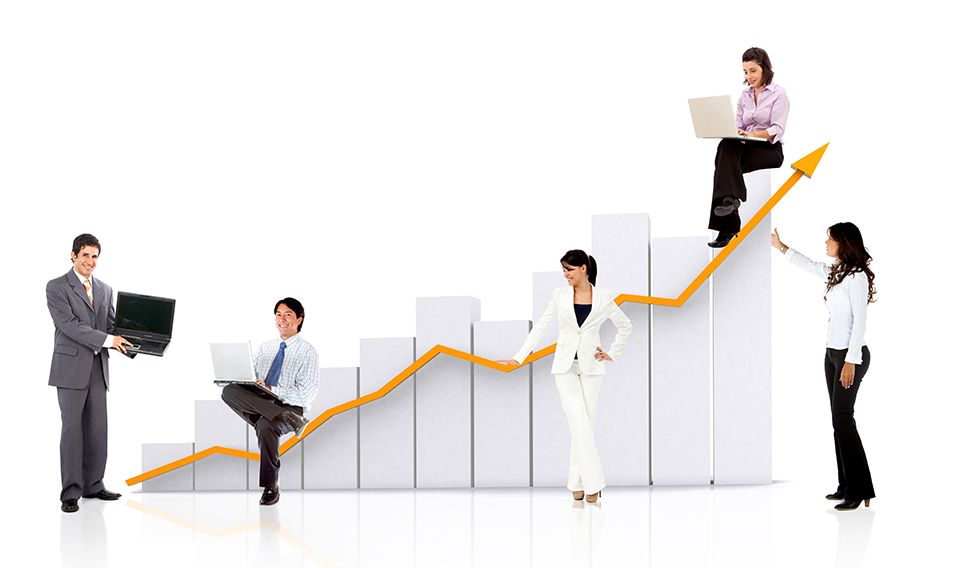 Never in his wildest dreams did Satinder Singh think he would become a millionaire in his early 30s. People like him, who hit a million so early, are generally considered lucky. Luck aside, Singh was at the right place at the right time.
His shares at e-commerce company Shopclues will be worth 410 lakh by 2016. Singh started as a warehouse supervisor and was one of the first employees of the company. To retain the first set of people who joined the startup in 2012, the company gave employee stock ownership plans to many of its staff, including junior-level employees.
Singh's success is not an isolated incident. Thanks to ESOPs, many low-level employees in booming startups have become rich in a hurry.
In the 1990s, Infosys founder Narayana Murthy's chauffeur and personal assistant became famous when the value of their stock options skyrocketed.
More than two decades later, startups are using ESOPs as a tool to retain and reward employees. Snapdeal recently rewarded 1,200 employees with stock options. Rahul Yadav, CEO of housing.com, gave away his Rs200 crore worth of personal equity in the company to his 2,251 employees.
With ESOPs, employees can purchase a certain number of shares in the company at a discounted price. This helps motivate employees and gives them a sense of ownership. Usually, employees have to wait for a certain duration, known as vesting period, before they can exercise the right to purchase the shares. If the employee leaves before completing the vesting period, he does not get any benefit.
"In the initial stage, startups are very image and money conscious. They need resources to motivate employees. ESOPs are easy to announce. They do not need an upfront outgo from the company like a promised salary or bonus. And the equity pool that gets diluted can always be increased in the future," says Agam Gupta, a chartered accountant and founder of quickcompany.in.
As there is a significant amount of risk associated with a startup, companies try to make up for that risk through stock options.
"Employees consider the company as their own and work for its growth," says Balwant Jain, a certified financial planner. "After all, a company grows as much as the effort put in by its employees. As employees directly benefit from the increase in share price, they focus on overall value creation for the company."
The ESOP agreement mentions the date of issue and vesting period. It also mentions the exercise price and whether the stocks can be bought by promoters.
Usually, stock options can only be encashed either at the time of an initial public offering or when the company is getting acquired. Though some companies offer the option of selling it to investors or through promoter buybacks, where a promoter buys the shares at a price lower than the market price, such incidents are rare.
"ESOPs figure in our hiring process when we are looking at senior-level employees," says Saurabh Nigam, vice president, human resources, Snapdeal. "Additionally, we have a performance-based ESOP plan which covers employees across all levels."
Online marketplace Zopper has a strong stocks policy and has given ESOPs to 25 to 30 senior-level employees and to the first 10 people who joined the company. "In our HR interviews, we have found out that ESOPs is one reason why people want to join Zopper," says CEO Neeraj Jain. "It has definitely helped us in hiring. We anyways have very low attrition rate so retention is not much of an issue."
A good quality senior-level employee at a startup commands anywhere between Rs30 lakh and 41 crore. By adding ESOPs to the package, the salary component gets smaller, thereby reducing the company's investment.
But while startups generally offer ESOPs to senior- and mid-level employees, not all candidates are interested.
"There are short-term and long-term employees. The former looks at immediate growth and career prospects, his salary specifically, while the latter wants to be a part of the growth story," says Krishna Lakamsani, founder and CEO of IPay, which also offers ESOPs to its employees.
Nitin Agarwal, senior director of marketing at Shopclues, feels there is a lack of awareness about ESOPs. "In several cases, we have to tell senior and mid-level employees about how it works, when they can exercise it, its benefits, etc", he says. Shopclues has given ESOPs to 15-20 per cent of its employees.
But, whatever the prospects, an employee should research thoroughly before joining a company. Says Gupta: "Always look at quality of the company, promoters and strength of the idea before joining a startup. ESOPs should not be the [only] criterion for joining a company."