"The market has evolved and there is an evolution of asset allocation based investments" - Nitin Rao, head, third party products, private and premium banking, HDFC Bank

"The most important part of a wealth management service begins after the execution of the initial investment plan" - Pralay Mondal, senior group president, retail and business banking, Yes Bank

"We believe in fearless advisory and create a strategy in which clients understand what they actually need" - Feroze Azeez, deputy CEO, Anand Rathi Private Wealth Management company
In the past five years, the number of ultra high net worth individuals has grown, with a compounded annual growth rate of 22 per cent, to reach more than 1.37 lakh. In the same period, their combined net worth has grown at 30 per cent to reach Rs.128 lakh crore. The growth in GDP, market capitalisation and disposable income is expected to lead wealth creation by these UHNIs. All this is going to drive the wealth management market and many financial firms are vying to tap this boom.
Experts believe there are many factors responsible for the creation of this immense opportunity. Foremost among them is the value creation by the startup ecosystem, wherein many new companies with disruptive technologies have propelled the rise in wealth of these new-age entrepreneurs. "Most entrepreneurs in this segment are young with very limited exposure to financial markets," says Anshu Kapoor, head, global wealth management, Edelweiss. "Guidance is critical. Moreover, as the economic momentum picks up, we expect a lot of capital market activity and expect several high quality new companies to be listed on Indian exchanges, thereby unlocking value for entrepreneurs.We also expect significant value unlocking through other forms of corporate action: mergers and acquisitions, buy-backs and private equity FDI."
Experts also feel that, of late, there has been the emergence of senior professionals with employee stock ownership plans in listed companies and they form an emerging category of wealth creators. "Even typical corpus for family offices ranges anywhere between Rs.500 crore and Rs.2,000 crore, even though the biggest family offices in India today manage assets exceeding Rs.20,000 crore," says Kapoor. "Besides, another trend we are seeing is that UHNIs, who historically have had high exposure to physical assets like real estate and gold, are now gradually moving the same into other financial instruments."
The wealth management market opportunity can be split into different segments. In the higher end, one sees highly informed investors who think product innovation and ideas are important. In this segment, there is a lot of interest in debt variants, portfolio management service offerings, private equity funds and equity linked structures. In the middle part of this space, the opportunity is a balance between direct equity offerings, debt variants covering debt funds and bonds (with a objective of tax efficiency), equity mutual funds and real estate. In the lower end, the opportunity is across mutual funds and insurance.
However, experts say that while there is a market, the evolution of an investor primarily depends on the guidance he gets from the wealth manager. "A wealth manager plays an important role in correlating the investment profile, building suitable investment options in line with the expectations of market performance and ensuring execution with suitable asset allocations. In the absence of wealth managers, investors would have gone into a single asset class, making suboptimal choices, as has happened in the past. The market has now evolved and, to the credit of wealth managers, one has increasingly seen the evolution of asset allocation based investments," says Nitin Rao, head, third party products, private and premium banking, HDFC Bank.
Wealth managers are often supported by research and advisory teams, which constantly evaluate the markets. Some experts like Kishor P. Ostwal, CMD, CNI Research Ltd, feel that though the wealth management market is an excellent space, bitter memories cannot be erased easily.
"There was rise in heavy litigation post the Lehman Brothers [of 2008] collapse as investors suffered heavily," he says. "However, thanks to strict regulations and improved transparency, this space looks attractive. It is growing fast because of the rise in indices after the 2014 elections and the curtailed role of direct investment because of capping of small and mid caps by the exchanges. Market experts feel that the wealth management market is highly specialised as individuals are looking for experts and not just product peddlers. "The growth of the middle class and the increase in the number of millionaires is definitely the main driver for this market," says Mimi Parthasarathy, managing director of the Bengaluru-based Sinhasi Consultants Limited. "And, the recent wave of start-up millionaires and billionaires, too, adds to the need for advisers. Also, there are so many products being advertised today, with so many companies offering a multitude of solutions. This can be very confusing and makes it very important to have an expert adviser. Many financial service companies are also focusing and advertising the importance of financial literacy and financial planning, especially at an early stage, and this has also been a driver in this market."
Traditionally, UHNIs in India have been safe as two-thirds of their wealth is allocated towards fixed income instruments and real estate. But, over the past few years, experts have seen increased allocation towards equities and alternative investments.
The requirements of an entrepreneur in his 20s are extremely different from that of a seasoned corporate CEO. And, companies are providing different services to suit their requirements. For new-age entrepreneurs, Edelweiss advises cash flow management for money received through venture capital and private equity firms. On a personal front, the company provides direction to help them plan big-ticket purchases like a house, and for tax planning and preserving and growing capital for their next venture. For corporate executives, it provides comprehensive investment advice across asset classes with a specialised focus on managing concentrated holdings accumulated through company stock options. For family offices and treasuries, the company generally looks at customised solutions with a single-window access to expertise across the spectrum with a greater focus on risk management.
Overall, the company manages assets of around Rs.20,000 crore and caters to new-age entrepreneurs, professionals, family offices and corporate treasuries. "A trend we have noticed recently is that clients are not just buying and holding, but more actively monitoring and rotating their portfolios to maximise returns," says Kapoor. "For example, over the last one year, as midcaps started getting expensive, they shifted out of the midcap funds to large-cap funds."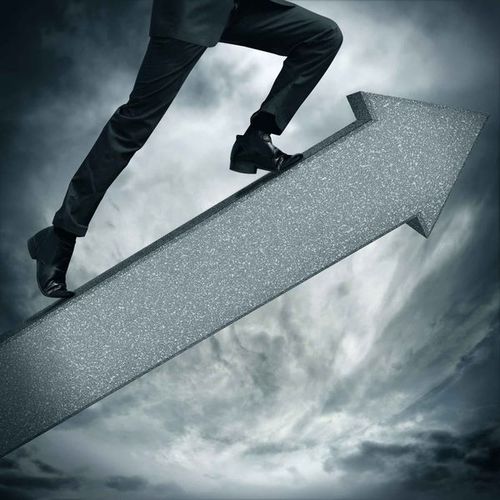 Similarly, Yes Bank has a three-step diagnosis-prescription-monitoring process to protect, grow and manage its clients' needs. "Our overall approach towards wealth management is to enable clients take informed decisions about their wealth," says Pralay Mondal, senior group president, retail and business banking, Yes Bank. "This includes assessment of client investment goals and his future requirements, thus guiding him towards best investment options. The most important part of any wealth management service begins after the execution of the initial investment plan. With regular and timely updates, we keep clients informed on the developments in their portfolio and suggest re-alignment, if required."
HDFC Bank also has an array of services and products in this space, including mutual funds, bonds, deposits, insurance, equities, structures, private equity, wills and trusts. "The offerings begin with a structured risk profiling, asset allocation recommendations and guidance on individual asset categories through research based inputs. The entire service is backed by structured execution processes, digital platforms for execution, banking support for all allied requirements and a number of processes to check quality of recommendations," says Rao.
Says Feroze Azeez, deputy CEO, Anand Rathi Private Wealth Management company: "Each of them have an emotional connect with their physical savings. Hence, it is important to us that we are cautious while managing their personal wealth. Having said that, we truly believe in fearless advisory and, hence, create a strategy in which clients understand what they actually need."
Many of these companies also face challenges in the market. "There is a greater need for customisation to create unique solutions and the lack of transparency in the system," says Kapoor. "At Edelweiss, we have been working hard to counter these challenges. For example, our structured product desk has the ability to customise solutions for our clients. We also have a very transparent fee structure along with strong governance controls to ensure that solution we provide are aligned with client interests."
Some experts, such as Parthasarathy, say that many rich clients are fee sensitive. But, this is slowly changing. "I find that in India, many of the rich individuals are continuously leaning towards gold, fixed deposits and real estate, even though equity has outperformed both these asset classes," she says. "It is sometimes a challenge to advise clients and to constantly convince them of the importance of discipline and patience in investing and getting the benefits of returns from equity. However, many of the HNIs today have actually become clear about their requirements and, therefore, once they are convinced about the capabilities of an independent financial adviser, they go ahead and execute their plans and are loyal to them as long as the service levels are maintained."
The major challenge in the market, says Azeez, is that they get tempted to go for a product-selling approach without designing a strategy. However, over the years, they have understood that being true and transparent with the clients not only helps in strengthening relationships, but also builds trust.
From being a relatively unstructured market to a structured market, the overall wealth management market seems to be going through its initial level of evolution. The creation of wealth in the market is, in a way, linked to performance of the economy. And, a steadily improving economy will point to increased wealth creation for investors.