As one enters the office of sports apparel startup Sx Sports in Bengaluru, one is greeted by an informal, colourful set up. With just 25 employees, it is a one-year-old startup, which is yet to officially launch its brand. The environment bubbles with enthusiasm and the true spirit of startup culture. There is a cricket pitch and a table tennis table. During the snacks break, employees are served fruits; they are encouraged to play one sport a week, and have to compulsorily take time off for it.
It is the first time in a startup for 42-year-old Zainab Suleiman, a mother of two. She leads the HR and administration division of the company, which is co-owned by tennis star Mahesh Bhupathi and Hemchandra Javeri. She feels a sense of ownership as her opinion is heard and valued. She, however, says one needs to set up things right from scratch in a startup and even a small mistake can complicate things, as processes are not defined when compared with an established company.
"In an established company, processes are well-defined and there is this comfort factor, which may not be the case in a startup as it is in an evolutionary stage. I now work six days and sometimes end up working even on Sundays. But whenever I want to attend to my family affairs and my kids, I have the liberty to take off," says Zainab. "That apart, I am getting to experience newer opportunities and there is a lot of free hand in the way one works and ideas are executed since the hierarchy is very thin."
Anshul Vyas is another Sx Sports employee. A Gujarati who grew up in Bihar, he has worked with different brands such as Leela hotels, the Welcome Group, Madura Garments and Levis. The day he joined Sx Sports, he also got an offer from an established firm, but he chose the startup. Anshul, 41, says he is not afraid of challenges and likes to take them as and when they come. He recalls one interesting episode at Sx Sports. There was an issue about who would handle the logistics for the products they were going to ship and how the whole thing would be managed. "The challenge was to see whether we should hire a consultant as they came for a very high price. In a startup, we cannot afford to squander money, as the resources are limited. We all brainstormed and finally got two other startups in Chennai, who helped us in setting up a system to manage our inventory and logistics," says Anshul.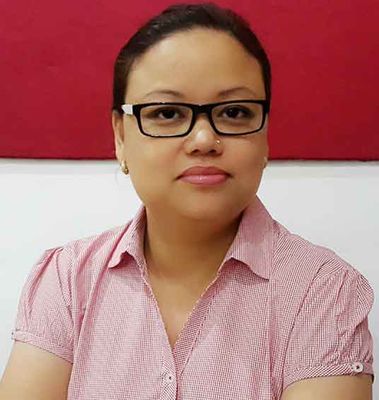 In a startup, there are uncertainties, burnouts, challenges in maintaining a work-life balance and, above all, added responsibilities with scarce manpower, unlike in an established firm. But, there are also unlimited opportunities. "We all know it is a startup. I was one of the first employees here and this was my first time in such a set up," says Deepti Sudheendran, who was one of the first employees at Sx Sports. "To begin with, we did not even have a proper office. I know that life can be uncertain in a startup since in case the idea does not click, the fall can be all of a sudden, unlike in an established company where it may take months for it to shut down. Having worked in an established company for around nine years, this has been a very different experience as I am starting everything from scratch. In my earlier organisation, the systems were well-defined and I just had to follow those guidelines. However, I am enjoying the kind of freedom I get in doing things here."
Richa Singh, the co-founder of Bengaluru-based startup YourDOST, which is into counselling services, has felt the pressure of running a startup. During her growing up years in Bhopal, Richa, 28, excelled in swimming and table tennis, but because of her busy schedule, she has not been able to pursue these full time.
Meera Sharma, who heads customer service at CarXpert, a Delhi-based online platform for car repair and maintenance services, says the experience of working at a startup is very different. "Large established companies have work processes with defined hierarchies and guidelines. In a startup, one has to innovate and improvise every day," says Meera. "Since the business model of a startup is in evolution, one needs to adapt every day, learn new things and do a variety of jobs. I have worked in established firms such as Toyota and Skoda, my job was well-defined and there was a lot of support. At CarXpert, I need to be on my feet to get things done, motivate my team to explore and be very innovative. While this can be stressful at times, usually it is fun and challenging."
Meera says working at CarXpert gives her the satisfaction that her company is trying to re-define the car services industry. However, she has given up her comfort zone and has started doing things differently. "Life can be stressful, sometimes even disappointing, when things don't go your way. But being with a small, intimate team gives immense opportunities to have fun and celebrate small milestones. The high spirit of being with a young team truly compensates the little imbalances in work life. To survive in a startup, one needs to be really courageous, and believe in the vision of the company. It has been a radical shift for me, having moved from a large corporate company to a rank startup," she says.
For 33-year-old Ankit Saxena, the brand manager of Delhi-based 612 League, which is a startup specialising in clothing for pre-teens, it has been an enriching, but challenging experience. He feels that besides challenges, there is also professional growth in a startup. "As you have a small team to work with, you end up having a lot of responsibility, which leads to your professional growth," says Ankit. "You also feel part of the growth story of the brand and become attached to it emotionally and otherwise. One also ends up doing in a lot of creative and innovative thinking. As the brand is in an emerging phase, you work on a lot of different things, try out new ideas and experiments and measure their success or failure. While working for a startup with a small team, though your work gets recognised, your failures also get highlighted very fast," he says.
During his startup years, one thing Ankit has realised is that one has to learn from mistakes and quickly adapt to changes. "You can always take guidance from experts, but you will have to be your own teacher. A startup also requires you to put in more time and effort initially, till it picks up pace. Hence, you need to learn to maintain a balance between work and life. At the same time, a startup will not have everything structured as an established company does. Hence, you have to cope with it and learn to manage your work effectively and efficiently," says Ankit.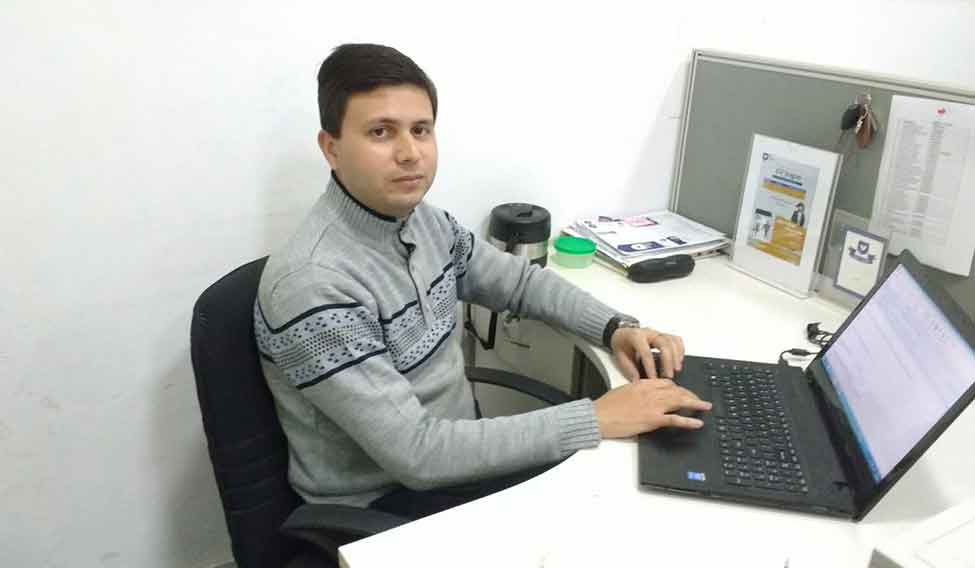 Parag Mathur, who is general counsel and head of compliance at Mumbai-based BankBazaar.com, a startup in the financial sector, feels that in some ways, working for a startup is not very different from working in an established company as one needs to be enthusiastic and motivated to succeed in any job. "Dedication, commitment and a drive for success are needed to succeed in any organisation. What sets apart a startup from the rest are the environment, the challenges and the opportunities to contribute," says Parag. "Startups are always in a state of flux, with too much happening and too much to do. This leaves little room for formalities and hierarchy. The number of challenges and the frequency with which they surface, too, are much higher compared with established companies. Startups, for most cases, are still building their paths to success, and there are bound to be more roadblocks to navigate around than in the case of an organisation that has already established itself. Both these factors together provide employees in a startup with many more opportunities to contribute, make their mark, and grow with the organisation. While this is definitely possible in conventional setups as well, the scope and the scale is much higher in a startup."
Parag feels that in most cases, startups usually tend to look for the person's attitude towards work and life, as much as academic or professional ability. The ability to innovate and work as a team usually tends to be high on the list of startups. Parag says this is essential as most startups are still in the process of developing a corporate culture and would like to foster values it considers important.
"In my experience in a startup, the day-to-day work and learnings go hand-in-hand," says Parag. "Multitasking is the name of the game, and everyone is on a learning curve. Creativity dominates every aspect as the need for standing apart and doing things better than others is dominant. The roles and responsibilities and the processes are not rigidly defined in a startup. One learns to work in a variety of roles and handle diverse responsibilities, and there is no bigger learning experience. This knowledge and experience is something that cannot be measured in terms of money alone. It is the inculcation of a perspective towards professional life, which cannot be learnt otherwise. The hierarchy, too, as it exists, is more from a visionary perspective and there is always a sense of ownership and pride among everyone from top down. This also fosters a strong understanding between the people in the organisation, which is crucial for sustaining innovation and growth."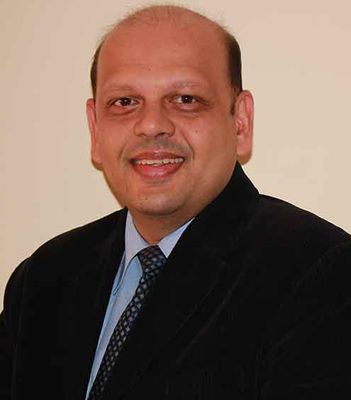 It has been a different ball game for 46-year-old Anima Gupta, who works at Bengaluru-based Grabhouse, a rental startup. Anima has had a vast experience of working in the US and in India in different established organisations such as Zynga and Netflix. At Grabhouse, she is vice president of engineering and has to work with a smaller team in a lean time frame and deliver fast. "Everything is limited in a startup and the ownership for any initiative is huge. There is, of course, a level of uncertainty here, but at the same time, there is also a sense of achievement as I am now designing and executing a completely new and innovative product. In the pursuit of giving my best to the team, I sometimes end up working even on weekends. But, it is alright. My husband, who also works for a startup, has been very encouraging. I still have at least 15 years of my working life left in me and I want to give my best," she says.
For 27-year-old Nikhil Pai, who relocated to Bengaluru from Mumbai to join Grabhouse as their marketing-in-charge, it was a senior position and increased responsibilities during the early part of his career that attracted him to a startup. "I had worked with Leo Burnett and the Economic Times before taking up this opportunity. When I joined the marketing team, there was no one in the team and that was the most exciting thing as I had to set up the entire thing. However, I had apprehensions in my mind as I was shifting base from my hometown Mumbai to Bengaluru. One really needs to have that risk appetite to join a startup. It really takes guts and one really needs to think long term and understand the vision of the founders to be comfortable in a startup. I was very confident and I believed in the founder's vision," says Nikhil.
As startups are galore in the Indian ecosystems and multiple startups crowd a particular segment, there are bound to be challenges for the employees. The key is how they are going to handle pressure and perform amidst limited resources and a challenging ecosystem. Mumbai-based Suhrid Chaudhary, who is in charge of marketing at Aasaanjobs, has faced challenges during his stint at the startup, but has successfully overcome it. Suhrid, 29, has spent sleepless weekends at times, but at the same time, he has had enjoyable moments, too, with friends and colleagues. He recalls a coding problem when the entire team sat down to solve the issue, and not just the technical people. It was a gruelling time, but the problem was solved successfully. "While working at a startup, you end up spending so much time in the office with your colleagues that you start considering them as your family. In a startup, all problems are interlinked and no division can work in isolation as one problem can directly affect the other. There are, of course, financial constraints in a startup and every decision comes with a lot of analysis and thinking," says Suhrid.
It is also the lure of a big fat pay packet and the passion and freedom of working in a startup, which attracts many people, like 26-year-old electronics and communications engineer Deepak Singh, who is content head at Delhi-based startup Smartprix. "People of my experience draw close to Rs 20-25K in different media houses and MNCs, but here they offered me close to Rs 40k. One needs to see that a startup is well funded and has a clear plan and vision. Although we do not have a cafeteria and I have to compromise on aspects such as no Provident Fund and no insurance, I am quite comfortable in this startup. There are burnout issues and I usually end up working even on weekends, but I have the flexibility to work from home on many days. I also do not feel the uncertainty as there are enough startups in the market and I can always get another job," says Deepak. "Our startup does have good funding and if I require something, it is immediately sanctioned. I do not need to wait for longer approval processes unlike in an established company."