When Arjun Shetty, a Seattle-based Amazon executive, decided to take a home loan in India in 2007, he faced a problem of plenty. Plenty of lenders, plenty of offers and, plenty of paperwork to convince the bank to lend you money.
The experience made him launch BankBazaar, an online platform for loan shopping. "India has a data-rich environment," explained Arjun's brother Adhil Shetty, co-founder and current head of BankBazaar. "We have a credit bureau, we have an NSDL (National Securities Depository Ltd), IT (income tax) database, now we have Aadhaar and net banking. The idea was to integrate these third-party systems and government systems in order to give an experience to the consumer in a way that will solve the problems."
The website, which offers end-to-end borrowing services, is one of the platforms that help ordinary Indians customise and plan their finances. While BankBazaar and ApnaPaisa help you choose the loan that suits you best, Coverfox, PolicyBazaar and Zibika offer a similar service to buyers of insurance policies. MyUniverse caters to people who want to invest in units of mutual fund schemes, while MyTaxIndia, MyForm16, ClearTax, TaxSpanner and MyITReturn smoothen the process of filing tax returns.
It is the confused Indian investor/loan purchaser these products are aimed at. With their accent on a user interface that makes customisation a cakewalk, the products are helping people make more informed choices while managing their money.
Take MyForm16, for example. The website presents you with an interface that looks like the physical Form 16, which must be filled out while filing tax returns. "We ask simple questions [to assess the nature and extent of the user's earnings]," said its chef executive Kishore Ahuja. "Apart from English, we operate in Hindi, Marathi and Tamil." The service, which is free for users with an annual salary of less than 45 lakh, often receives requests to make it available in more languages.
Said Naresh Makhijani, partner and head of financial services at KPMG in India: "These platforms solve the problem of access to advice. Being automated, they offer 24/7 access that facilitates design, execution and maintenance of the portfolio or financial plan from the comfort of an investor's home or office. Besides convenience, they also address other important issues, such as lack of transparency and excessive product-centric approach, the bane of the financial services industry."
Lack of transparency while buying insurance products led to the birth of PolicyBazaar. Said Alok Bansal, chief financial officer and co-founder of the site: "The idea came from an incident that my partner Yashish Dahiya encountered. He was going through his father's financials and noticed a few questionable things. While everything looked clean at the surface, there were multiple issues in the financial transactions. When he looked closely, he figured that insurance agents had cheated his father of a few lakh rupees. This got us thinking about how people are either misinformed or cheated every day because of lack of transparency. We now help people make informed decisions while going for insurance products."
Aditya Birla Money's expense planning app, Maxit, came up in response to a change in people's lifestyles. Said Rahul Parikh, head of Aditya Birla Money MyUniverse: "Most personal finance experts will advise on curtailing spending to save more and invest for wealth creation. We realised that the same is counter-intuitive for consumers who would like to spend money to support their lifestyles. Hence, the team took up the challenge to build a mobile app that delivers savings while you continue spending. Our research showed that consumers are unaware of a large number of offers available to them on their credit cards and/or offers from retailers/e-tailers and most of the time miss out on the savings opportunity. At Maxit, we curate the most relevant offers for you based on credit card, spending, location and personal preferences."
Apart from customisation and transparency, such services have the added advantage of being asset base-agnostic. In other words, no matter how small or large your networth, you will be able to avail them, unlike in the case of traditional wealth management services. "Investors can also avail low-cost services such as robo wealth advisory services," said Makhijani. "They cut the costs of having a person working for each individual investor. While human advisers offer services for Rs.15,000 to Rs.25,000, or 1 to 2 per cent of the client's assets, robo-advisers such as FundsIndia, Scripbox and MyUniverse currently charge no fee at all, relying on the commission earned by selling mutual funds for their cash flow."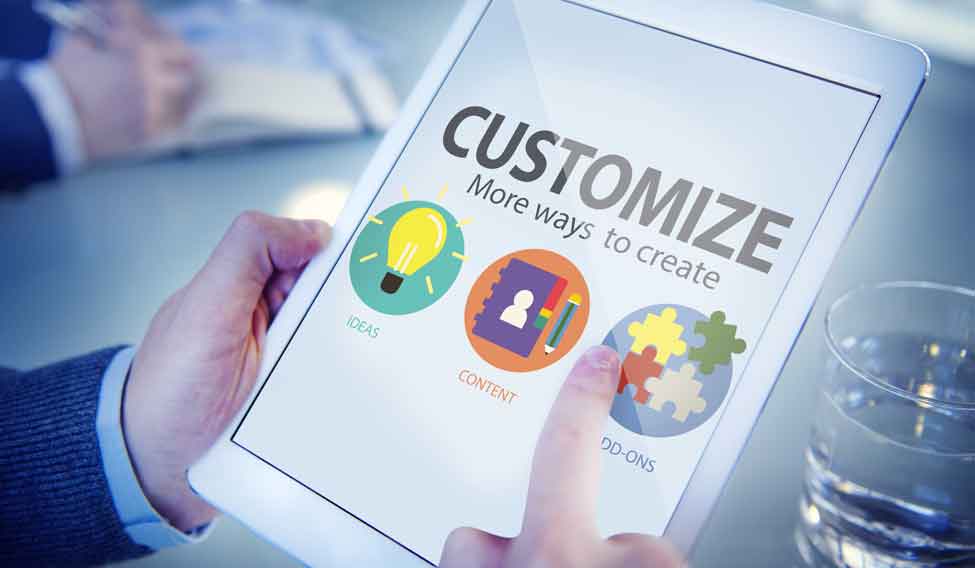 While these platforms help people solve many of their problems, they have to deal with some of their own as well. One of them is the tendency to use online platforms for research and then buy the product of choice offline. BankBazaar and PolicyBazaar both admitted to facing this challenge, with the former receiving about 50 lakh visitors a month, of whom 1 to 2 per cent actually complete the process of buying on the platform.
This particular problem was tackled well by ApnaPaisa, which merged with offline loan distributor Andromeda eight months ago. Said Naresh Daga, CEO of ApnaPaisa: "The last mile is critical. Unless you deliver in his [the borrower's] hand the product of the kind you've promised, everything fails. The consumer experience is not complete." Andromeda's V. Swaminathan said that the company's on-ground presence—it operates in 30 locations across India and plans to scale up to 100 in a year's time—keeps it in touch with trends in credit demand.
He can tell you, for instance, that the past five years have seen a huge upswing in demand for loans, especially in the unsecured space—the kind of insight that ApnaPaisa can use to enhance its offering. With its focus on consumer lending, Andromeda disburses around 4,500 loans a month.
The phenomenon of online traffic not translating into sales online will go away with time, said Makhijani, driven by a tech-savvy millennial generation, lower networth households who are not served by professional wealth managers, low entry barriers, and growth in passive investing over active management. "Changes in regulation, technology and competitive forces [as a growing number of established asset managers embrace this technology] are likely to accelerate the evolution of these platforms," he said.
They will, however, continue to battle consumers' tendency to postpone savings and widespread financial illiteracy in India. "Personal finance business is a classic case of an industry where great products do not translate into great business," said Makhijani. By virtue of being in the consumer space, there is an expectation of a scalable product-market fit, which is actually missing in reality."