Why is investing important for you?
It is deeply entrenched in the Indian psychology to think about future, and I am no exception. I believe in not just saving money but also investing it prudently, so that it grows.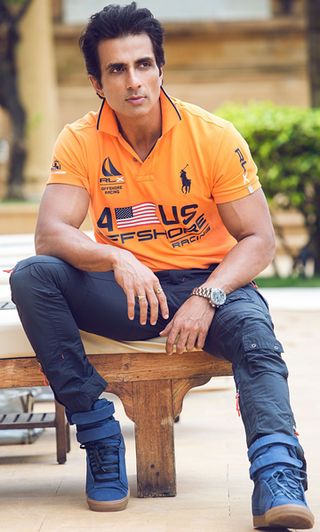 What kind of an investor are you?
I do take risks at times, but largely I am a conservative investor who believes in investing in safe areas.
What is your portfolio like?
As I am a risk-averse investor, real estate investments make 90 per cent of my portfolio. I have invested in residential and commercial properties and in land. It is safe sector, which offers sure growth and high returns. However, like any other sector, one must do thorough research before striking any deal. I have done so much research in the real estate sector that now people in the film industry approach me for expert advice. The rest 10 per cent of my portfolio includes mutual fund investments and insurance policies.
When did you start saving?
As in the case of most children, my parents inculcate me with saving habits by introducing me to the piggy bank. It really helped me understand the value of money and the importance of savings. For instance, in the final year of my engineering I wanted to get a professional portfolio (for modelling) done, but I did not want to bother my parents. So, I saved up all my pocket money and paid for it.
Why do you think it is important for the youth to invest?
It is important to live for today, but it is wise to think and invest for tomorrow. Life is all about ups and downs. If you invest right, you can bounce back to normalcy in no time after going through a rough patch.
A word of caution.
Whatever be your investment portfolio, keep your partner/family informed about it. Consult them and involve them in the process, so that they know where you are putting your money and how it can be withdrawn in case of need. God forbid, if some unforeseen circumstances occur, they should know how to liquidate and use it.