Vikram Bishnoi still curses the moment he decided to buy an apartment. It was supposed to be his dream home, but now it has become a nightmare. He booked a flat in Unitech's Residences project in sector-33 Gurgaon for Rs 54 lakh. Possession was promised in December 2011, but the 24-tower project is not yet complete. And Bishnoi is paying Rs 34,000 every month as EMI of his Rs 54-lakh bank loan.
Now Bishnoi cannot afford any other investment, and he is struggling to meet his children's needs after paying the loan EMI and Rs 40,000 as rent. "Such is my financial position that if I leave my job tomorrow, I will be homeless. I have to use credit cards to pay my kids' school fees which I roll over because I am unable to pay in the same month," he said. He had redeemed all his investments to bear the cost of his home.
What is all the more disturbing for Bishnoi and the other 1,000-odd buyers of the project is that construction at a commercial property by Unitech is in full swing just across the road. It was evident that the developer had just moved the money, labour and material to that project.
Lakhs of home buyers in India share Bishnoi's pain. It is a shame because six years ago, the real estate market looked like the perfect example for the India growth story—demand was going up, fuelled by rising incomes, and the construction activity was at an unprecedented scale. Somewhere during this insane race, greed crept in and brought the entire industry to a standstill. The saddest part is, retail investors who had pooled in their lifelong savings to buy a roof above their heads got deeply burnt.
A delay in possession also means that people like Bishnoi are not able to fully benefit from tax exemptions. Home buyers count on the tax breaks provided to them in the form of deduction up to 01.5 lakh towards principal repayment (under Section 80C) and deduction up to 02 lakh towards interest payment (under Section 24). However, to get the deduction under Section 24, the buyer must get possession of the property within three years of taking the loan.
"If the three-year deadline is not met, the deduction benefit reduces to just Rs 30,000 a year. Imagine the plight of a buyer who has taken a Rs 50 lakh home loan and hopes to reduce his taxable income by Rs 2 lakh. If the project is delayed and he misses the deadline, it would translate into a tax loss of Rs 10.9 lakh over a 20-year period," said Balwant Jain, a personal finance expert.
According to Propequity, a real estate consultancy firm, about 1.47 million residential units across seven major cities in India are delayed by 14 to 30 months. Almost all of these projects were launched between 2008 and 2010, and the residential units were supposed to be delivered between 2013 and 2015.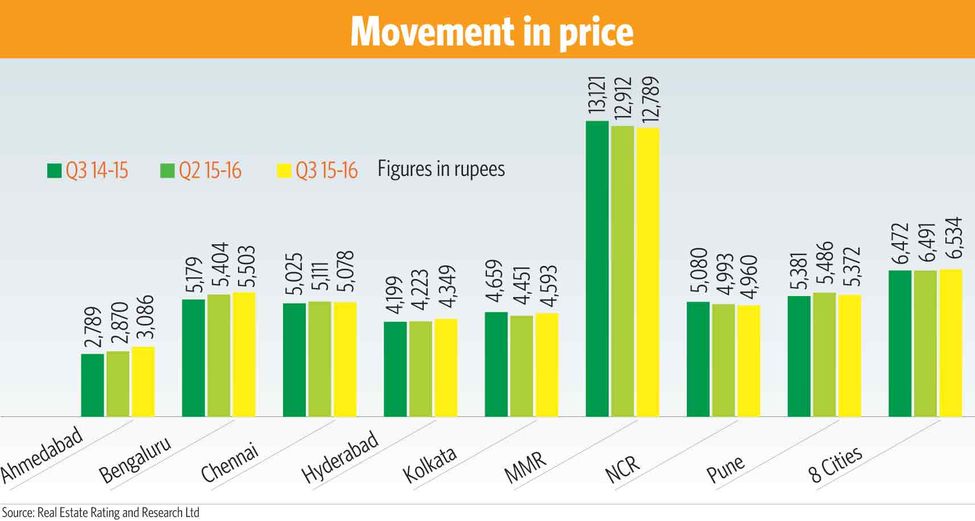 There are several reasons for this mayhem in the real estate sector; topmost being the oversupply of residential real estate. Property consultant Knight Frank's recent report on the sector points out that unsold inventory level in top eight cities stood at 6,91,591 units in the first half of 2015. Builders kept on adding projects without realising that there was not as much demand. A majority of projects were added in the Rs 50-70 lakh bracket for which buyers are only 30 per cent of the total.
"Prices were not justifying fundamentals of that location," said Mudassir Zaidi, national director (residential segment), Knight Frank. He cites the example of Dwarka Expressway in Delhi where prices had shot up to Rs 11,500 a square feet with almost every big developer jumping in. But, infrastructure did not match up. Now, these projects are nearing completion, but there are no roads to reach them. As real estate became unaffordable, homebuyers stayed away. Also, growth in income was not proportionate to the increase in real estate prices. In Gurgaon's Golf Course Road, prices had peaked to Rs 17,000 a square feet, which has now come down to Rs 14,000 a square feet.
It would be fair to say that it was the builders' greed which brought the sector down. From a handful of real estate developers, a whole new bunch of companies suddenly entered the sector, realising the opportunity. "Builders kept on launching new projects with fancy names to lure buyers. Aggressive advertising, freebies, beautiful sample flats—everything was thrown in to get the buyer," said Zaidi.
And, it was not just business. "It was actually a land grab rush," said R.K. Gupta, president of the Federation of Apartment Owners' Associations (FAOA). It was in effect a Ponzi scheme—the money given by retail investors was used to buy land. Developers were in a rush to buy land as land prices were moving up. The existing projects suffered, resulting in delay in possession.
As buyers moved away and banks became wary of lending to the sector, funds became hard to come by, affecting the ongoing projects. "Buyers' sentiment has been affected as builders had lost their credibility. There was obviously lack of prudence in managing cash flows and lack of corporate governance," said Samir Jasuja, managing director of Propequity.
And, buyers always end up as the ultimate losers. Delhiite Sumit Saxena had booked a flat at Supertech's Ecovillage-I at Noida Extension. The promised delivery was in August 2012, but it was not ready. Saxena thought he could claim compensation from the builder. He went through the agreement papers to get the exact details about compensation and was in for a shock. "The builder buyer agreement (BBA) stated that even if there was a delay of one day in the payment schedule from the buyer, the builder is not liable to pay compensation. Most builders ask you to pay less than 10 per cent and book the property. The trick here is the time that we take to complete the entire 10 per cent. This counts as delay in their books and they refuse compensation on this ground," said Saxena. He then tried to cancel his booking but found that cancellation charges were steep. Considering that BBAs are seldom read by retail buyers before signing on the dotted line, builders to structure it in a way that suits them.
This is not the only trick that builders use to dupe home buyers. Fiddling with the area measurement is the most common one. "While the useable area remains your carpet area, builders generally apply a 30 per cent loading on the carpet area to arrive at what is called the super built-up area. Most consumers are not able to understand this and therefore get cheated because of this loading," said Pankaj Kapoor, managing director of Liases Foras, a real estate consultancy firm.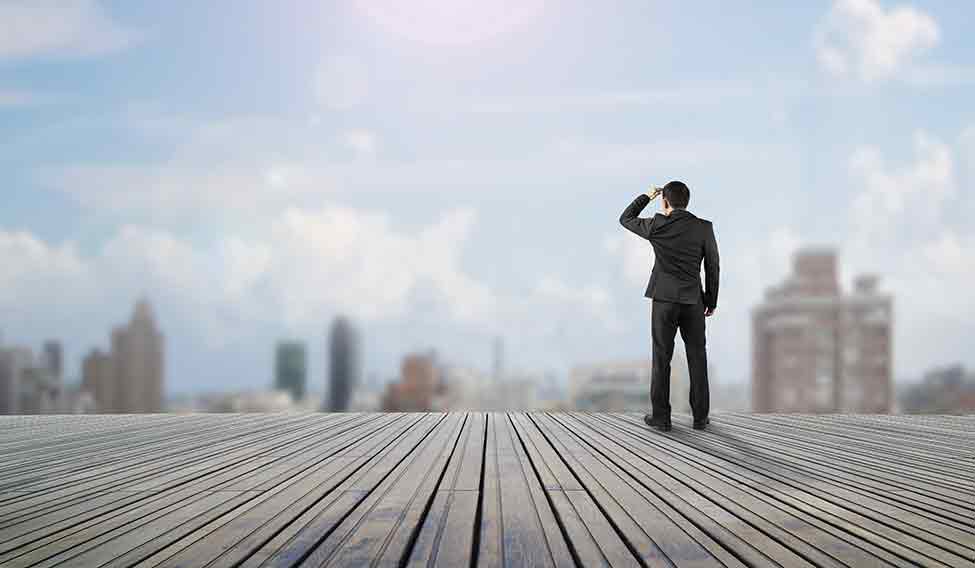 Super built-up area includes the space taken by common services such as stairs, lobby and corridor. For instance, if the carpet area is 500sq ft and the loading is 30 per cent, you will be charged for 650sq ft. The higher the loading, the more you have to shell out for the same amount of space inside your home.
Second, to take advantage of a higher floor area ratio (FAR), builders keep changing building plans without informing buyers. A higher FAR means that more units can be constructed on the same piece of land. It works like this: the developer gets the original building plan sanctioned from the authority and sells apartments, promising buyers parks and open green views. When the project is almost complete, the developer gets the building plan amended with approvals for construction of additional apartments. As a result, the possession gets delayed and open areas are lost to concrete towers.
Third is the issue of completion certificate. While it is mandatory to issue a completion certificate to buyers before possession, builders rarely do so. This is because builders deviate from approved plans for their own gains and could be penalised for this. They instead issue an occupancy certificate these days.
According to an RTI filed by Gupta of FAOA in 2012, none of the projects of DLF Phase V in Gurgaon had filed for completion certificates from Directorate of Town and Country Planning, Haryana. The licence issued to the builder says that it cannot make more than 15 per cent profit in a project and it has to declare this while filing for completion certificate. It obviously makes much more than that.
In 2014, M.S. Shankar and 40 other buyers forcibly took possession of a project in Bengaluru. They had booked it in 2009 and were promised delivery by 2012 but it did not happen. The buyers took possession of the incomplete project as they were struggling to bear the burden of paying the EMI and rent. "When we came in, it was just the structure with a basic coat of paint. We did the entire interior on our own spending 08 lakh each from our pocket. Now, the project is complete but the developer is not giving us the completion certificate," said Shankar. He fears that without a completion certificate, the building might be termed illegal and residents will meet the fate of what happened in the Campa Cola case in Mumbai. "Some day we might be asked to leave this place," he said. "It is a scary situation."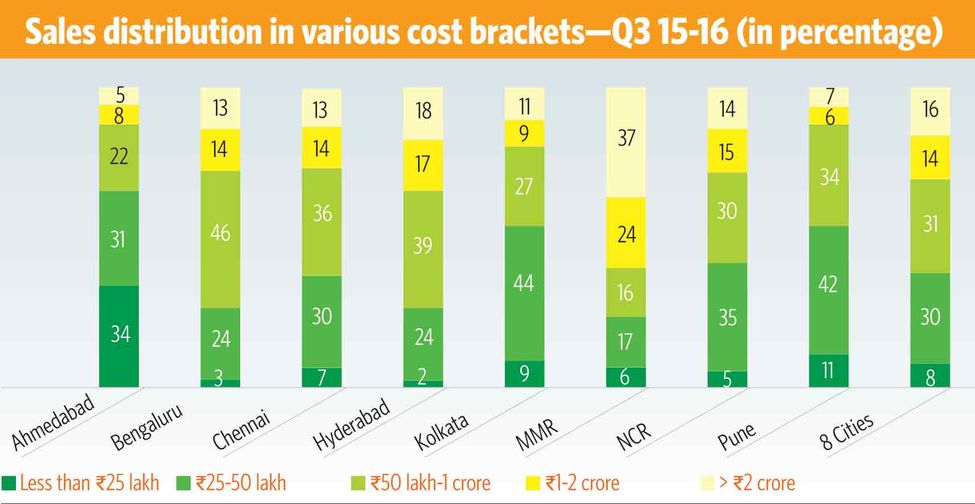 This is the story of aggrieved home buyers all over the country. Many of them have been taken for a ride, and there was hardly any recourse available for them except the courts. An aggrieved buyer can directly approach the National Consumer Disputes Redressal Commission or go to a district consumer court. "Going by the recent verdicts that have come in favour of homebuyers, it might not actually be a bad idea. Courts have also understood the pain of these individuals and how corrupt real estate companies have treated them," said Sanjay Sharma, founder of Qubrex Realty, a Gurgaon-based real estate advisory firm. There is the option of arguing one's case on his own by submitting a demand draft of Rs 5,000. The services of a lawyer, on the other hand, might cost from Rs 3 lakh to Rs 4 lakh.
Sharma says it always makes sense to fight the case as an association—a number of aggrieved home buyers coming together. There are two advantages—one, it helps in sharing the cost if you have hired a lawyer and, second, it brings more information on the table. Various people can bring their own experiences to add value to the argument.
However, the main problem for an individual buyer is to get similar kind of cases in the project. The builder will not help you and there is no repository where this information is available. "In such a scenario, try visiting builder's office often and you might find some people struggling with the same issues. Site visits will also help you track down other buyers in the project," said Sharma.
However, cases at NCDRC take time. It may take years to get the final verdict. A buyer who is a salaried employee may find it difficult to appear regularly for hearings. Bishnoi has filed a case against Unitech in NCDRC but hasn't got a verdict yet. It has been a long wait for him—first for his house and now for NCDRC's order.
In this battle, however, the buyers finally got a shot in the arm with Real Estate (Regulation and Development) Act, which was recently passed by Parliament. "The law will bring in the much needed accountability, transparency and efficiency in the sector," said Kapoor of Liases Foras.
As per this law, every state has to establish a real estate regulatory authority, which will regulate transactions related to both commercial and residential projects, in that particular state. It will grade the projects helping customers make better decisions. All under-construction and new projects will have to register with the regulator with details about size, cost and approvals.
To deal with delays in projects because of diversion of funds, the new law mandates that 70 per cent of the money taken from buyers be kept aside in an escrow account. This money can only be used for construction activities in that project.
"Developers can sell units only on carpet area, which is the net usable floor area of an apartment. Some prominent developers have started quoting by carpet area, the rates for which are naturally higher than prices quoted for saleable/ built-up area. In some metro cities, this trend is already visible. Developers in other cities could follow suit soon," said Sparsh Sharma, assistant manager (research) at real estate consultancy Jones Lang Lasalle India, in a report.
There are also restrictions on changing plans. The promoter cannot make alteration in the approved and sanctioned plans, structural designs and specifications of an apartment without the previous consent of the allottee who has agreed to take the apartment. To effect any such change in the plan, written consent of at least two thirds of the allottees has to be taken.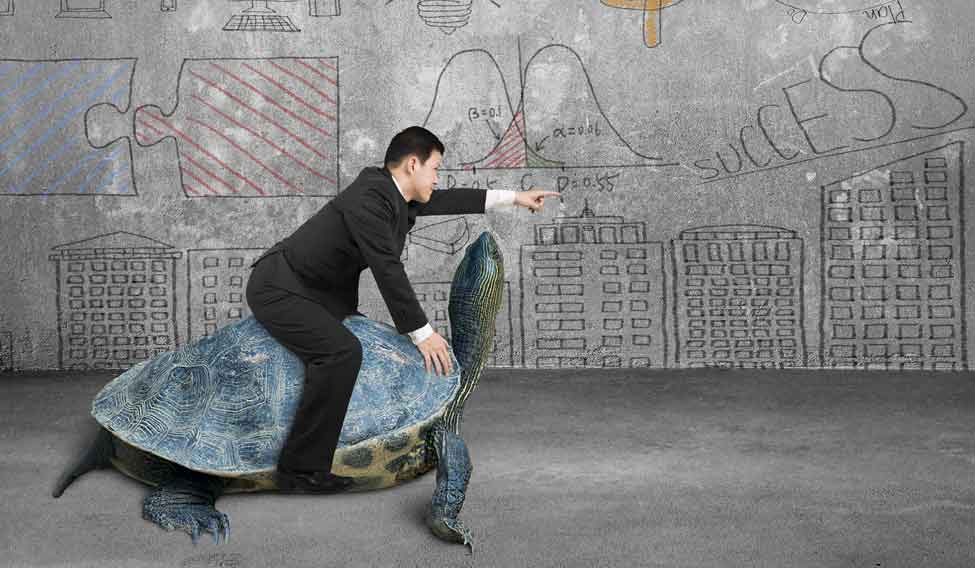 In case any structural defect or any other defect in the workmanship, the builder will have to rectify it without any further charges within 30 days. This was desperately needed because complaints about the quality of material and finish are quite common. Builders tend to cut corners when it comes to the quality of flooring, bathroom fittings, doors and windows.
According to the new law, the builder cannot transfer or assign his majority rights and liabilities in respect of a project to a third party without obtaining prior written consent from two-thirds of the allottees, and without the prior written approval of the Regulatory Authority. In cases of delay in handing over possession, the builder will have to return the amount received by him from the allottee with interest and compensation at the rate and manner as provided under the act.
Also, a builder cannot accept more than 10 per cent as advance payment from buyers without entering into an agreement for sale. In case the builder fails to follow the authority's guidelines, aggrieved consumers can approach the appellate tribunal. The matter has to be resolved in 45 to 90 days. "The best part is that there is also punitive action for offenders. If the builder does not comply with regulatory authority's order he can land up in prison and get a further penalty of up to 10 per cent of the estimated cost," said Jasuja.
While the regulators will take a bit longer to materialise, the market has now primed for buyers and retail buyers can look for some great bargains.
According to a recent report by Knight Frank, prices in the eight biggest markets, Mumbai, NCR, Bengaluru, Pune, Chennai, Hyderabad, Kolkata and Ahmedabad, continue to fall, with inventory levels in some of the cities at an all time high.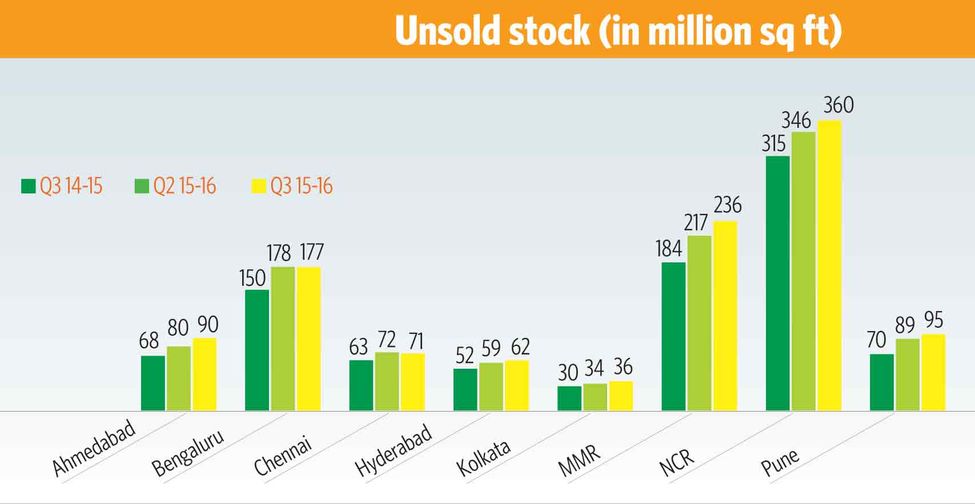 HOMEBUYERS' RULEBOOK
The real estate regulator is expected to come in late this year or early next year. But even with a regulator, consider these rules before buying a property:
1. Licences and approvals
Make sure that the land titles are clear and there are no unnecessary delays because of land acquisition. Ask the builder to show papers for environment clearance.
2. Go through the builder-buyer agreement thoroughly
These agreements are drafted so technically that it is often difficult for a buyer to understand. If required, take the help of a lawyer and understand all the clauses clearly. Sometimes there is a cost escalation clause—that is, developer reserves the right to hike the price if the cost of building materials or other inputs go up. You can ask your builder to change it.
3. Look for other buyers in the project
It always helps if you know other people who have invested in the project. There could be common things to share and it will also help you in forming an association.
4. Look for credible names in the project
If some top banks are lending for the project and big private equity funds are investing in it, rest assured that all documents and approvals will be in place. Companies like HDFC and LIC Housing Finance conduct rigorous checks before clearing projects for loans.
5. Go for construction-linked plans
This will ensure that payment terms are linked to construction of the project.
6. Builder's track record
Conduct a thorough research on the builder by looking for articles, reviews and getting feedback from friends and family.