Indian stock market is currently trying to factor in three major events that may actually act as a major catalyst for the future growth of the economy. These three factors would determine how fast India can become a super power and how fast Indian economy can achieve a double digit growth of gross domestic product. These factors are—demonetisation of high denomination notes, implementation of the Goods and Services Tax and the global economic and trade policies being adopted by Donald Trump as US president.
In an unprecedented move, the government demonetised Rs 500 and Rs 1,000 notes, which constitute about 86 per cent of currency in circulation. This forms almost $235 billion worth of cash which is about 14 per cent of the GDP. It is the story of long-term gain for short-term pain, as near-term economic growth will certainly take a hit. As the liquidity scenario improves, we would see a V-shaped recovery in economic and equity market. Demonetisation also has broader macroeconomic implications as the real estate sector is going to take the maximum hit and recovery in the sector would be postponed further. Also, consumption, which had started seeing improvement, would face near-term hiccups due to contraction of cash.
The Reserve Bank of India would have more reasons to cut rates sharply and quickly as demonetisation is deflationary in nature owing to a sharp fall in liquidity in the market. Also, there is a wide expectation that 15 per cent to 30 per cent of the total money would not be returning to the system. It is unaccounted for and would provide enough scope for the RBI to pay higher dividend which can be in the tune of $30 billion to $50 billion.
Banks will benefit from the demonetisation as some $180 billion to $220 billion is expected to get deposited with them. Even if 20 per cent of this money remains with them, it will increase current account savings account ratio (CASA) by almost $44 billion. This is likely to strengthen banks' lending capability and boost treasury incomes. However, it is likely to hurt their net interest margin and return of assets owing to lack of credit growth.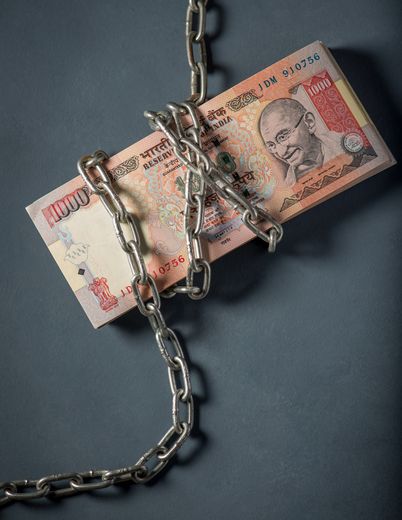 On a positive side, total unaccounted money would directly strengthen the country's balance sheet and empower the government to revive its capital expenditure cycle aggressively. Sectors which are capital intensive, like capital goods, infrastructure, power, roads, ports and defence may see a substantial jump in government spending which is expected to drive economic growth.
A significant change is expected for those parts of the economy which were relying on cash transactions. Individuals and businesses will have to adopt e-payments or cheques to keep up their business. It is likely to hurt the unorganised sector in a big way but will enhance tax collection for the government in an equal measure. Therefore, we may see a sharp cut in tax rate for individuals and corporates as well, which would further bring back consumption. Also, once the black money is out of the system, there should be a massive improvement in corporate governance.
However, the big problem is, the parallel economy is almost as strong as the conventional one in India. Therefore, the big question is how fast the economy would come back to the normal track. But, the fast adoption of technology, financial inclusion, widespread 3G/4G network and Jan-Dhan Accounts provide hope. Therefore, the negative impact on the economy is expected to be short and it may see life back to normal faster than anticipated. However, a few sectors like real estate may suffer from a longer negative impact and may witness a sharp decline in prices, but it might lead to higher sales volumes as well.
The GST is a landmark reform by the government, which would drive several macro improvements. Firstly, it will simplify the tax structure, as currently the tax rates for a particular product vary from state to state and we have a complicated indirect tax structure. GST would bring uniform tax structure across country, which will remove the barriers to interstate trades. Its implementation will remove taxes like excise duty, countervailing duty, service tax, cess, value added tax and octroi. This is likely to help the government's initiative of improving 'ease of doing business' in a big way.
Secondly, GST will help break the trade barriers as currently the central sales tax and cross-border check points hinder the movement of goods across states. GST implementation will wipe out CST from the system and facilitate easier movement of goods. Thirdly, and most importantly, GST will boost the tax collection for the government as a lot of unorganised players will come under the tax net which was exempted to pay excise duty owing to low volumes. Also, GST will make it tough for the unorganised market to evade taxes.
Lastly, Donald Trump's election victory in the US. During his campaign, he had shown interest in renegotiating more-favourable terms in the North America Free Trade Agreement (NAFTA) and putting heavy duty on the products from China. It may have a serious global impact. Currently, China accounts for 9.2 per cent of US exports and 20 per cent of its total imports. Therefore, the policies being adopted by Trump as president will have a significant impact on the global economy, including India.
On these backdrops, the economy is likely to continue achieving higher growth rate compared to other major economies. Re-rating and upgrade from major rating agencies are on the cards with significant improvement in India's balance sheet and robust outlook. Therefore, we expect foreign institutional investment flows to remain positive in mid-to-long run while domestic flows will also remain strong.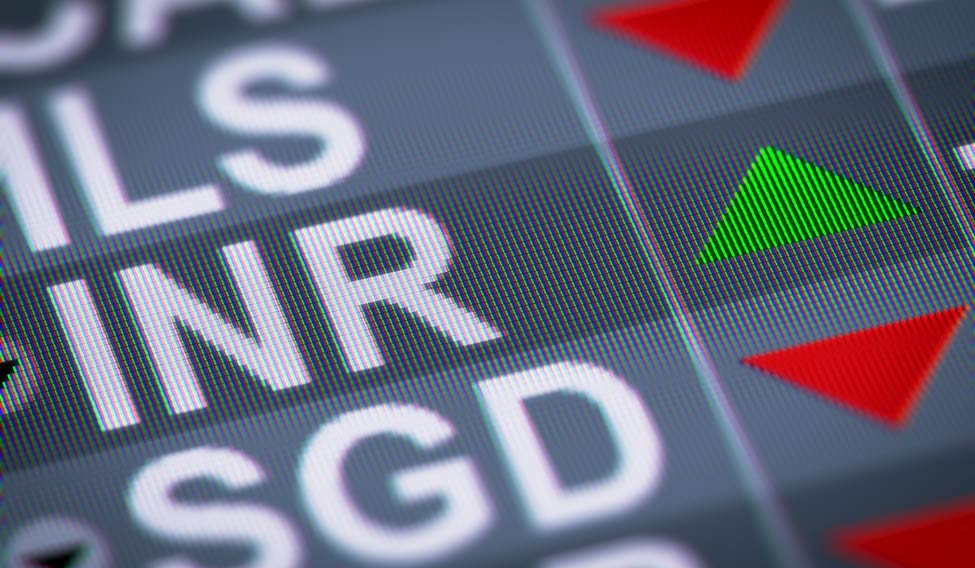 Currently, the monthly domestic flows in mutual funds are about $500 million, which would continue to remain buoyant. Also, as the surgical strike across the Line of Control, demonetisation and the clean image of the government have given a lot of political stability, it would provide a lot of comfort to foreign investors. However, due to the recent turmoil in the economy, the Nifty may correct up to ~7,400 levels before seeing a strong rally till 12,000 by March 2019.
Prabhakar is head of research at IDBI Capital. IDBI Capital research team contributed to the article.
TOP-10 PICKS
1. State Bank of India
CMP: Rs 257;
Market cap: Rs 1,998 billion
SBI, like most other public sector banks, has its own share of asset quality troubles. But, despite all these troubles, which can operationally be a huge distraction, SBI continues to be as relevant a player in India's growth story as it was more than a decade ago, when private banks were beginning to wrest the market share from public sector banks (PSBs). The reasons are many.
SBI is an exceptional PSB which has managed to structurally improve CASA ratio over 300bps in the past decade. It has raced ahead of HDFC to become market leader in housing mortgages and auto loans. Its digital banking channels cumulatively hold a leadership position in digital banking services. Its non-banking subsidiaries are market leaders in their respective businesses, bringing significant value to the parent while sustaining strong brand recall across financial asset classes.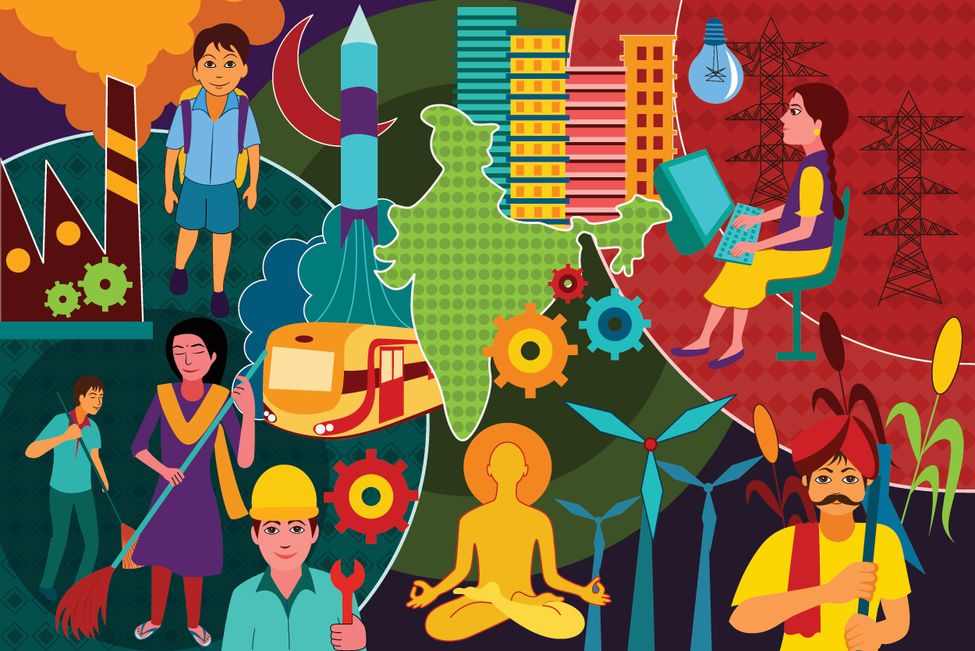 And it has one of the most proactive top managements, which has strategised and adapted quickly to the changing banking needs of its clientele. Therefore, for anyone wanting to play India's macro growth story through the banking sector, SBI should remain a key portfolio holding, especially at a time when the economy is slowly but steadily picking up momentum. The stock currently trades at 1.4x Q2FY17 BV.
2. GAIL (India) Ltd
CMP: Rs 415;
Market cap: Rs 526 billion
The petrochemical sector had witnessed a challenging time in FY16 and reported a cumulative loss of Rs 4.3 billion. At the same time, utilisation level came down to 70 per cent owing to higher gas cost. GAIL expanded its capacity to 810KT from the earlier 440KT, which is currently operating at nearly 90 per cent. Also, long-term LNG price came down to ~$6-7/mmbtu from ~$12/mmbtu. It would directly impact positively to its profits.
Also, with the increased output from the Dahej terminal owing to capacity expansion and the ramp-up in Dabhol terminal, GAIL's transmission volume is set to grow from FY17. The overall gas volume may increase by around 20mmscmd till FY18. Further, GAIL has already signed a long-term LNG sourcing contract for 5.8mtpa with Cheniere & Dominion of the US, which would start from FY18. Also, another 2.5mtpa is signed with Gazprom of Russia, which would commence from 2019/20.
Currently, GAIL has off-taking of 4.5mtpa of LNG under long-term contract. At the current market price, it is trading at a P/E multiple of 13.5x/10x on FY17/FY18 and EV/EBITDA multiple of 7.5x/6x.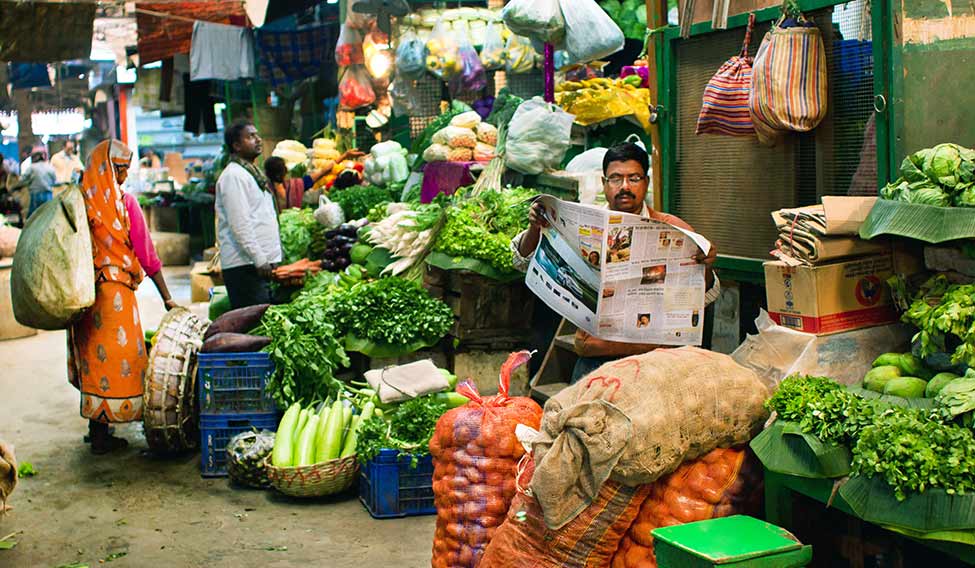 3. KNR Construction
CMP: Rs 710;
Market Cap: Rs 20 billion
With strong revenue visibility and a robust outlook for roads, KNR should grow its revenue by 30 per cent (compound annual growth rate) over the next two fiscals. True, competitive intensity and slower pace of execution can spoil margins. Yet, even in a base-case scenario, a 22 per cent CAGR should be possible. Even including the systemic issues, adjusting the execution cycle and moderated margins, the risk-reward ratio is favourable. The key risks are competitive intensity in winning orders and slower than anticipated pace in reforms.
4. Siemens Ltd
CMP: Rs 1,076;
Market cap: Rs 383 billion
Siemens is a multinational company with a diverse and unbeatable product profile. It has low competition in digital factory, mobility and process industries and drives. With 22 factories chugging at 50-60 per cent capacity utilisation, the earnings are just half of its true potential. At 40x FY18E earnings, the stock might look expensive. However, benefits of operating leverage are widely underestimated. With the current 35 per cent gross margins and control on fixed expenses, a 25 per cent CAGR in revenue can fetch 50-60 per cent CAGR in net profit—even by the most conservative measures.
5. Ambuja Cements
CMP: Rs 196;
Market cap: Rs 388 billion
Just after a good six months in 2016, Ambuja Cements might have disappointed in Q3. And, with demonetisation, the spillover effect could start. Yet it would lead to a boom in affordable housing and other allied infrastructure activities. Also, Ambuja Cements' share of dividends will boost reported net profits. By all accounts, on standalone, the scope of operational efficiency is clearly limited. For instance, the windfall pet coke gains have come to an end. The focus, thereby, shifts to basics—volume and price. Unlike in the past, there are many levers for a positive surprise.
6. Power Grid Corp of India
CMP: Rs 184;
Market cap: Rs 963 billion
In the entire power space today, Power Grid assures a clean, non-volatile business model. With a market share of more than 45 per cent, it is a central transmission utility that has the highest share in transmission lines and sub-stations. Being a regulated state-owned enterprise, the scope of value-addition in excess of cost of equity, however, is limited. Yet, in the turbulent times, this stands as a bright spot. With faster forest clearances and right of way, earnings can grow 14-15 per cent CAGR over the next five years. Also, the return on equity will improve 14.7 per cent in FY16 to 17.2 per cent in FY20.
7. IRB Infrastructure Developers
CMP: Rs 182;
Market cap: Rs 64 billion
The portfolio of IRB's operational toll roads is sensitive to commercial traffic. The average daily toll collections, even in a base case, can fetch 18 per cent CAGR from 065 million a day in FY16 to ~0110 million a day by FY18E. With a net debt equity ratio of 2.5:1, IRB can fund the ~020 billion equity requirement for the next three years. With the current market price, the risk-reward ratio is remarkably favourable.
8. Bharat Electronics Ltd
CMP: Rs 1,297;
Market cap: Rs 290 billion
BEL's Q2FY17 revenues grew by 22.3 per cent year-over-year to Rs 17,950 million while its net profit grew by 68.2 per cent yoy to Rs 3,462 million. BEL has strong competency in defence electronics where there are several barriers to entry such as high-end technologies, long gestation periods and heavy capital requirements. BEL has an order backlog of Rs 347 billion and has planned capex of Rs 15,000 million over FY16-18. It remains well placed to benefit from the growth in defence space. The stock is trading at PE of 20.0x FY18 based on Bloomberg consensus estimates.
9. Zee Entertainment Enterprises
CMP: Rs 450;
Market cap: Rs 432 billion
Broadcasters will benefit from digitisation of television networks. All the four phases of digitisation are expected to be complete by end-2017. Large broadcasters like Zee are best placed to take advantage of it. The television advertising market is expected to grow at 15 per cent CAGR over the next three years. Zee is likely to outperform the sector post a strong 29 per cent growth in FY16. Sustenance in viewership growth in Zee's portfolio in Marathi, Tamil, Telugu and Kannada will enable it to improve its ad monetisation significantly in the medium- to long-term. The sales proceeds are expected to be used to buy back its redeemable preference shares of Rs 20 billion. Zee is trading at a P/E multiple of 33x/26x on FY17/FY18 and EV/EBITDA multiple of 23x/18x.
10. Bharti Airtel
CMP: Rs 304;
Market cap: Rs 1,215 billion
Even in the long term, large telcos like Bharti Airtel are expected to be the least impacted by increase in competitive intensity in the telecom sector. Digitisation will provide another uptick for data consumption. Bharti Airtel already has a strong 3G/4G network across the country which equips it to take advantage of the uptick in data usage. Stake sale in Bharti Infratel will give the company enough funds to invest in further strengthening its network. The current valuation of EV/EBITDA of 5.8x/5.5x FY17/18 has limited downside and provides good risk reward.