The festive season is here, and so is the shopping season. The last quarter of the year is jam-packed with Diwali, Dhanteras, Dusshera and Christmas, which, besides being occasions to make merry, are also days when people do most of their shopping. Experts peg this season to be worth about Rs.4,000 crore with about 40 per cent of total annual sales taking place during this time.
Retailers, as well as e-tailers, are jumping onto the festive bandwagon. According to Mindshift Metrics, a digital marketing research firm, several festival-focused online shopping events by Amazon, Flipkart, Snapdeal and Google are likely to be duplicated on a bigger scale this year.
Last year, Indian shoppers are believed to have spent close to $2 billion online to buy clothes and gifts. This year, say experts, the figure might go up to $6 billion.
Come October, banks, retailers and e-commerce sites start enticing buyers with attractive offers. One wonders where to splurge and where to save. From new schemes to discounts to different ways to buy, experts offer suggestions that people use to get a big bang out of their hard-earned buck. "It's a great time to buy white goods," says Priyam Alok, vice president, Kotak Mahindra Bank. "From Navratri till Dhanteras and Diwali, one gets the best offers on white goods (refrigerators, air conditioners, washing machines, televisions) from retail giants such as Vijay Sales, Croma, Reliance Digital, to e-tailers like Amazon, Flipkart and Snapdeal. With the advent of winter in a large part of India, air conditioners are up for grabs at best prices. For those who can buy cash down, it's a good idea to check with retailers the prices of these goods and compare them with what you get online."
Alok also suggests a way by which an offline purchase might work out better. "Credit cards charge interest on EMIs. However, some consumer finance companies at the counters of retail giants don't—they take four EMIs in advance instead. For instance, on an item which costs Rs.30,000, you pay Rs.10,000 as cash down (four EMIs) and Rs.2,500 for eight months. For many, this is more useful as you need to pay the money upfront while shopping online. Also, consumer finance companies don't cater to online shoppers."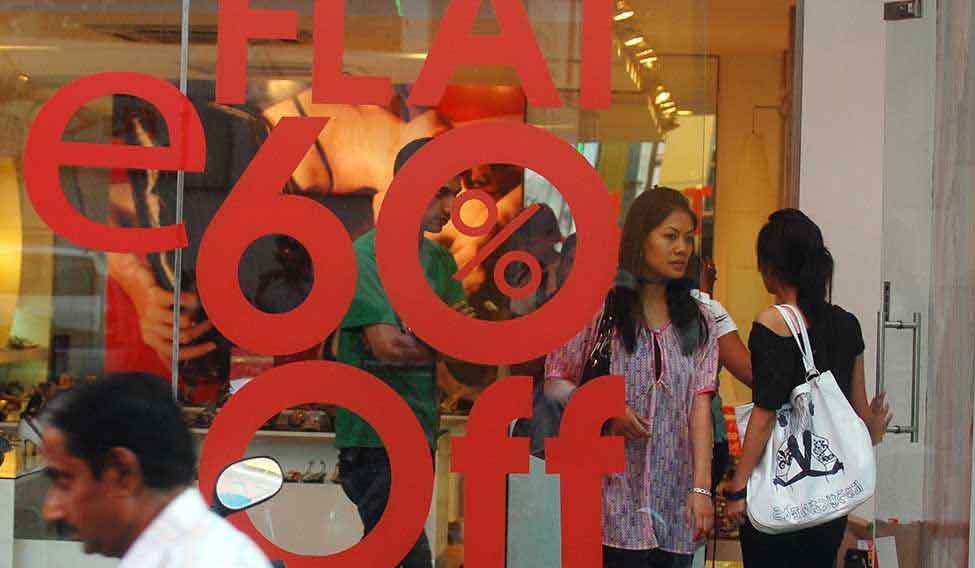 Cars and houses are the two major buys during this time. Experts say the best car discounts are available in this season as, with the advent of the new year, the 'year of the make of the car' changes, which results in depreciation. So, manufacturers and dealers generally come up with lucrative offers to increase sales. "Given that the Reserve Bank of India has pleasantly surprised us with the downward revision of repo rate, all banks are offering great rates on car loans or any consumer loan for that matter," says Alok. "Make best use of this as it is after a long time that we are witnessing such interest rates. Car loan rates are fixed and won't change irrespective of RBI's monetary policy later."
In recent times, property prices have gone down and this may be the best time to invest in your dream house. "One can purchase property at rates which were being offered three to four years ago, while paying interest on a home loan at a rate offered five years ago," says Alok. "But, keep in mind that this is all speculation. So, make a calculated investment after thoroughly researching the property."
BONUS BONANZA
So, what is a prudent way to shop this season? For most of you who have received your bonuses, independent financial adviser Pramod Bajaj suggests the classic 'make a list, allocate budget, stick to it'. It's the best way to not overspend, he says. "If you get your bonus earlier, set aside an amount so as to not disturb your other planning," he says. "The remaining amount should be invested in a liquid mutual fund or ultra short-term debt funds to meet non-monthly expenses like premiums for life insurance, health and car insurance and other expenses like vacations. These funds do not carry risk of investment and give returns like fixed deposit, and also the liquidity of a bank savings account. As the money becomes 'invisible' in your account, you won't be tempted to spend it." If there is still money left from the bonus, utilise it to pre-pay loans or divert it towards other investments. "Those who do not get an annual bonus could budget their festival expenses by saving on a monthly basis using recurring deposits or systematic investment plans," he says.
REELING THEM IN
Retailers—both offline and online—have already announced their festive season sales. For example, Paytm, an e-commerce shopping site, plans to have special prices for all its products. "For months, we have been negotiating terms and pricing with about 50,000 sellers. Our discounts will range from 20 to 80 per cent," says Saurabh Vashishtha, Paytm vice president. The site is also offering "bargain for a deal before purchase". "If the user gets a better price elsewhere, he can initiate a bargain chat and we will try to beat that price," he says. The site plans to spend Rs.500 crore for marketing and branding, and to ramp up its supply chain ahead of the season. Technology retailer Spice Hotspot is planning a bigger promotion of its 100 per cent cash-back offer from the last festive season. Several new models of phones, such as the Samsung Note 5 and Apple iPhone 6S, will be launched this season. "The customer buying on our website can pick up the phone from a physical store. We are also partnering with leading companies such as Zopper, Pricebaba and Grofers to enable convenient delivery options," says Krishna Kumar, CEO, Spice Hotspot.
In a significant trend this year, say experts, tier-2 and tier-3 cities are making higher purchases across segments with both volume and variety going up. Another trend is of local merchants coming into the mainstream shopping radar. Smaller businesses are becoming part of the online market place. Paytm is working directly with many weavers to bring their collection online. "This will give them a big boost this festive season," says Vashishtha. Also, the figures are higher compared with other festivals. "We expect volumes to go up by 250 per cent during the festive season (compared to the last few months). This is clearly much higher than any other festival in the country," he says.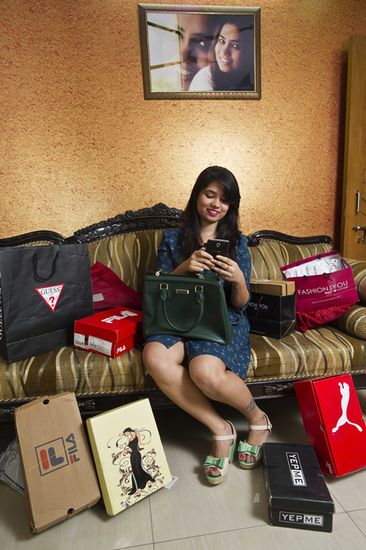 MAKING IT EASIER?
India seems to turning into an EMI nation. Be it mobiles, sunglasses, vacations, medical treatments or gym memberships, companies are offering EMIS on everything in order to drive consumption. And, it seems to be working, most evidently in the case of the iPhone. At Snapdeal, Flipkart, and Amazon, people are buying mobiles, laptops, hard drives, gaming consoles, watches and sunglasses through EMIs. According to Mindshift Metrics, it has been observed that EMIs are sought on items costing Rs.15,000 and above.
Brands like Apple, Samsung and Sony offer affordable EMI schemes and cash-backs on credit cards during the festive season. People can get almost 0 per cent interest rates on new products. Additionally, generic finance partners like Bajaj Finance and Aeon Credit also offer schemes during the festive season. "EMI is generally available for most products priced above Rs.1,000. Even a phone priced at Rs.2,000 can be purchased on EMI from a leading store," says Sulakshan Kumar, CEO, MySmartPrice, an online shopping research platform. "EMI is also an important factor in making purchase decisions today. EMI facilities are available for not only big-ticket items such as televisions and expensive smartphones, but also on clothing and other items such as accessories or beauty and personal care." Another new trend is the e-wallet services that have recently been launched in India. "These e-wallets have tied up with various retail brands and are giving value and extra benefits for the rupees spent on shopping," says Puneet Varma, associate vice president, marketing and corporate communications, Inorbit Malls.
But, is it only about splurging? Don't people have to save? Interestingly, the advice is to get credit cards made during this time. "All leading banks have tie-ups with e-tailers during this period to get a pie of the consumer spending," says Alok. "They come up with some good offers like 10 per cent cash back on the use of credit cards with a cap of Rs.1,000 to Rs.3,000. You can save a neat Rs.1,500 on a Rs.15,000 item if you smartly use your credit cards and have multiple banks' plastics in your kitty."
It's also a good idea to start a systematic investment plan this Diwali as part of the muhurat trading. "Instead of quick money in a few trading sessions, look at a long-term investment and start a monthly SIP," says Alok. "This can work wonders for your portfolio after five Diwalis. Choose a good mutual fund house and a large cap mutual fund if you want to play safe, and start investing with whatever is convenient. An SIP can be started with as little as Rs.500. After all, the festive season, especially Diwali, is also a good time to pledge financial discipline."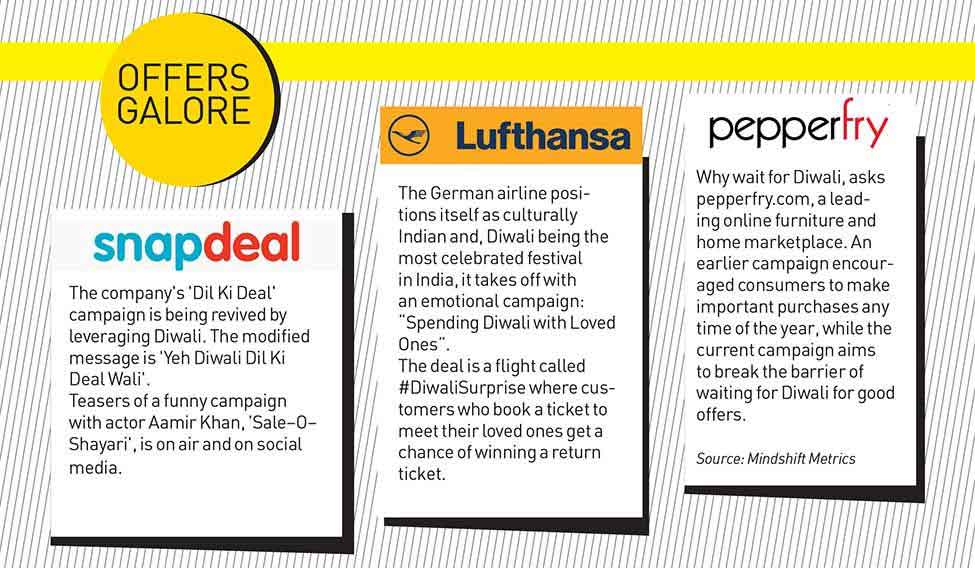 PLAN YOUR BONUS
By Amit Suri
Divide it into two parts. Part one can be used for spending on things you have been waiting to buy. However, make sure not to get tempted by discounts and seemingly good offers. Discounts have a tendency to make you spend on things you don't really need. Plan your big purchases for the festive season and make the most from the flash discounts available.
Part two of the bonus must go into investing for goals that are central to your financial future. Here are some points:
1) Make a list of all your financial goals.
2) Put a fair amount against each goal.
3) Calculate the number of years to the goals.
4) Depending on your risk profile, in case of goals that fall within five years, look at investing in debt instruments like bank deposits, debt funds, AAA rated corporate debts and term deposits.
For goals which can take more than five years to accomplish, the majority of the investments can be done in equity mutual funds or exchange traded funds.
5) If you are looking to invest in equity from your bonus, consider investing through systematic transfer plans spread over 10 to 20 months, wherein the lump sum will be invested in liquid/short term funds and a fixed amount (5-10 per cent) is transferred into an equity fund. This is done to ensure you are insulated from sudden market volatilities
6) Don't get tempted with new schemes unless they have a unique proposition valid for your financial goals. Invest in tried and tested schemes with a credible track record and ratings. It's better to stick to the asset allocation suitable to your profile.
Suri is director, AUM Wealth Management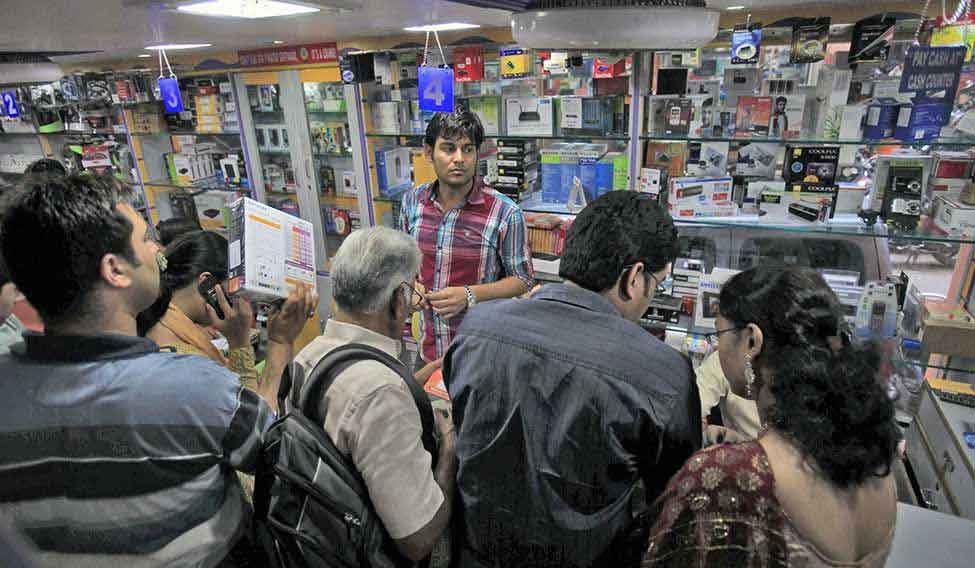 BALL AT THE MALL
Inorbit Malls
They have recently introduced InTrend, wherein all retailers have stocked their stores with latest colours, designs, fits and trends. Most retailers do run offers and we encourage people to take advantage of those in store deals along with deals on the Inorbit app. Diwali is an auspicious occasion where customers look at home improvement, buying apparels and jewellery. The idea is to continue the Diwali trend of shopping while, at the same time, buying products which give you more returns in terms of product satisfaction. A good-looking deal with great discounts might not always be what the customer needs to fit his requirements.
Puneet Varma, associate vice president, marketing and communications, Inorbit Malls
DLF
To add to the festive shopping experience, thematic decor with shopping promotions come together with gifts for customers and diners. Diwali sales are among the highest that we record in the festive season. There is about a 15 to 30 per cent hike during Diwali across shopping, dining and entertainment options. While the trend of EMI is increasing, it is more popular across electronics such as iPhone or iPad, household appliances, and other high-ticket items. Now, as brands like Vero Moda offer the option of EMIs, it's picking up in apparels as well.
Benu Sehgal, vice president, DLF Utilities Ltd.
WORDS OF CAUTION
When it comes to exchanging greetings this season, try to go for gift vouchers so that recipients can buy what they need.
Shweta Aggarwal, finance professional
I would go a step forward and say gift an insurance policy. A policy that secures children's future is an ideal way to express yourself. I would also advise people to never touch their personal savings at this time and to invest in a personal accident cover. During festivities, people are prone to accidents, sometimes major ones. The cover takes care of the expenses and your loved ones. Start with a small SIP in a scheme of your choice.
Rahul Agarwal, founder, Ideal Insurance Brokers
A quote by Warren Buffet finds application during the festival season. "Do not save what is left after spending, but spend what is left after saving." People should make a list of appliances or clothes they would like to buy and categorise them into 'necessity' and 'nice to have'. Allocate budgets to each with an allowable 10 to 15 per cent variation. Especially with regards to home appliances, ensure you buy only if the seller is willing to buy your old product for a reasonable price. That way, you ensure there is no overcrowding in your house.
Ravi Kaushik, financial adviser
Some stores increase prices before or after the sale to give the illusion of better deals. We recommend using a price graph service to look at the trend of prices as well as to ensure that the deal you are seeing is indeed the cheapest for that product.
Sulakshan Kumar, CEO, MySmartPrice
Compare prices across portals. Collect discount codes and coupons before any purchase and apply them. Some sites allow coupons on top of their sales. It's smart to buy a product before sale and go for price match during a sale (this happens in the US). Use EMI only if you really need the items else you land up in a trap of paying for things you don't really need. Add up all the EMIs for the entire term and see how much extra you are paying than the original price. Gear up for pre-Diwali sales. Typically, new inventories come into stores on Wednesdays. If you want to buy something for fun, choose it now and check its price in the next few weeks. If online, use aggregator sites to check price.
Kanika Singhal, independent retail consultant