Studying abroad has emerged as a major trend in India for both undergraduate and postgraduate students. According to Unesco, India ranks second on the chart of "origin country of mobile students". However, the bright prospects are often marred by adversities during travel, which include sickness, loss of passport and personal liabilities.
To curb such adversities, foreign universities have now made it mandatory for students to have sufficient health insurance coverage before they begin their course of study. This is to ensure that they are adequately covered for any eventuality and that no financial liability falls on the university. They give the students the option of buying a plan through the university or buying an equivalent coverage from their home country.
In India, coverage available under student travel insurance can be classified into three categories—medical inconveniences, travel and other inconveniences, and disruption in studies because of emotional stress.
MEDICAL INCONVENIENCES
* Coverage for medical expenses because of accidents or sickness so that the student can concentrate on studies.
* Worldwide coverage against accidental death and dismemberment while one is abroad.
* Coverage for medical expenses related to termination of pregnancy.
* Coverage for medical expenses related to treatment of mental and nervous disorders, including alcoholism and drug dependency, on the recommendation of a physician.
* Coverage for medical expenses related to cancer screening and mammography on a physician's recommendation.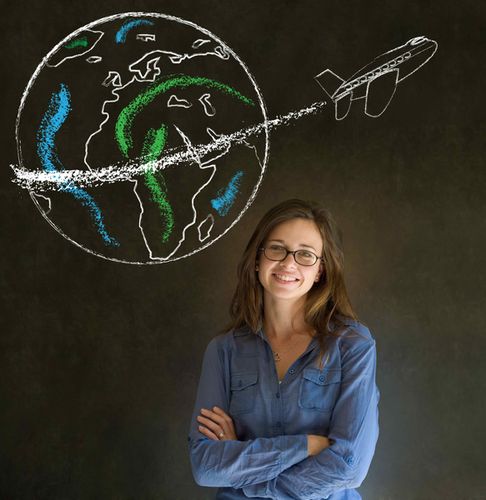 TRAVEL AND OTHER INCONVENIENCES
Personal liability cover: Compensation for the damage to be paid to a third party, resulting from death, bodily injury or damage to property caused involuntarily by the insured.
Baggage delay cover: Compensation for reasonable expenses incurred for the purchase of emergency personal items because of delay in arrival of checked-in baggage.
Baggage loss cover: Compensation for loss of checked-in baggage.
Felonious assault: Accidental death and dismemberment by a felonious assault on the student.
EMOTIONAL STRESS-RELATED STUDY DISRUPTIONS
Study interruption cover: It reimburses fees paid in advance for the current semester if the student cannot continue studies because of medical reasons or death of an immediate family member.
Sponsor protection cover: It pays remaining school fees in the event of accidental death or permanent disablement of the sponsor.
Compassionate visit cover: It pays for the cost of a round trip of a family member in case the student is hospitalised for more than seven consecutive days. It also pays for the cost of a round trip, via economy class, for the student in case parents, spouse or children die or are hospitalised for more than seven days.
DID YOU KNOW?
Indians between ages 16 and 35 can buy student travel insurance from India. They should be in India before the inception of the policy and the purpose of travel should be full-time studies only.
POINTS TO CONSIDER WHILE BUYING STUDENT TRAVEL INSURANCE
One must exercise due diligence before finalising the insurance and be reasonably assured about covering all the possible risks. Generally, the offer letter from the university clearly mentions "minimum health insurance requirements" about the insurance, including the period, sum insured and the costs. One can also visit the university website or speak with the university representatives for clarifications. One must start early and scout the market thoroughly. Buying insurance in advance will help students save last-minute hassles. It is cheaper to buy in India than from abroad and, according to experts, the cost difference could be as much as 30 per cent. This is especially true for US universities.
It is important to note that some universities that allow students to take insurance from outside require them to get an undertaking from the insurance provider on a prescribed format known as an insurance waiver form.
Most student insurance policies offered in India are pre-underwritten products and come as a package or a bundle of coverage(s). Although usually there is nil or limited flexibility to pick and choose coverage, there are various sum insured levels to pick from. On the basis of the coverage(s) selected earlier, one must shortlist policies from the available pool. A thorough understanding of exclusions and deductibles will help avoid any surprises later.
The next important point to consider is the assistance services capability of the insurance company in the foreign country. The assistance partner must have the capabilities to work with hospital networks in the local country and provide cashless hospitalisation to the insured. They should also have 24x7 claims and assistance services through toll-free facilities and have their presence in the foreign country so that they understand how the local medical industry works.
Last but not least, one must consider the brand name and the reputation of the insurance provider. There are enough and more variables for the student to worry about while going abroad, and making a good choice could make a huge difference to the study experience.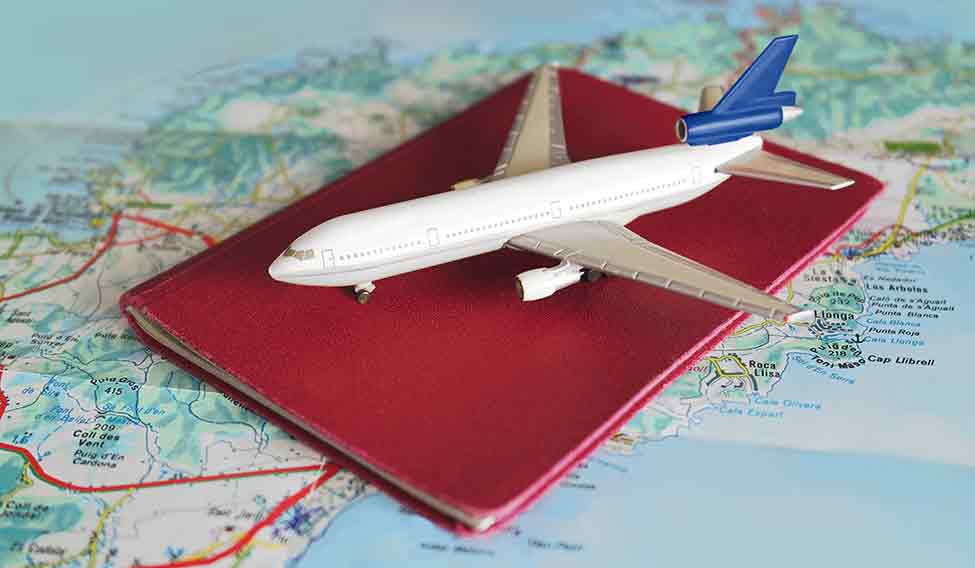 PROCESS OF BUYING
The internet has opened up a whole new way of buying and a number of insurance companies today offer the option of buying student travel insurance online. One may also research the options online and then contact the selected company to buy the policy. Details required to get the policy are—coverage/plan, days of travel, passport number, date of birth, name of the nominee, name of the sponsor and identity proof of the sponsor.
CANCELLATION/ALTERATION
Student travel policies can only be cancelled before the date of inception. Any change that does not require monetary adjustment can be done after the inception. This may also be subject to the submission of the required proof or documents. It is important to note that the cheapest available option may not be the best and going with a trusted brand might be better.
PERIOD AND RENEWAL
Most student travel policies in India are available for a period ranging from 90 to 365 days. Some insurers also issue policies for two years. These can be renewed while one is abroad. Generally, insurance companies ask for a 'good health declaration' from the student and extend the policy for the requested period after collecting the premium. This is subject to the course duration and other conditions being met with.
So leave your worries behind while travelling and be secured with a student travel insurance. And, if your university mandates it, don't forget to take the undertaking from your insurance company immediately after the purchase.
Ravichandran is president, insurance, Tata AIG General Insurance.