Bad news, usually, visits unannounced. But when it does, it is good to be prepared. Serious health issues often creep up on you pretty much the same way. Generally, basic health insurance covers like mediclaim can take care of minor illnesses and hospitalisation. But as mediclaim usually has a cap in total coverage, and does not cover critical illnesses, it can be inadequate in the event of any serious health problems. Moreover, as mediclaim is often reimbursement-based, it does not cover the loss of income one may face while undergoing long-term treatment.
Today, with the cost of medical testing and treatment sky-rocketing, it makes sense to get an additional cover. Investing in a critical illness plan in addition to your basic health insurance can be as important as having any other kind of savings plan. It buys you peace of mind and gives you the luxury of investing your savings in other avenues of wealth accumulation.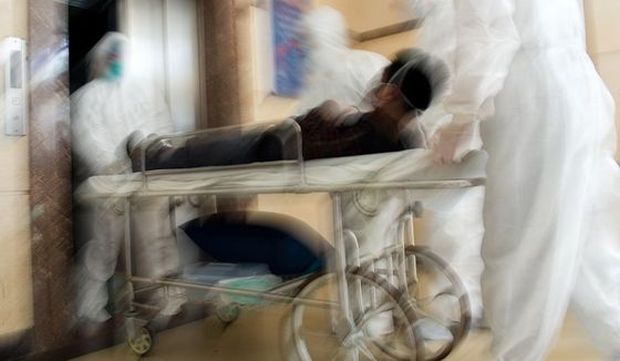 How much can it cost you?
With medical inflation well into the double digits (it is projected at over 18 per cent), just the thought of rising cost of drugs and treatment could make one uneasy. Take cancer, for instance, that alone accounts for around 7 per cent of deaths in India. The cancer drug Herceptin—one of the most effective drugs for breast cancer—costs Rs75,000 to Rs1 lakh for a vial. Patients typically need anywhere from 6 to 17 vials for treatment. Similarly, Avastin, another popular drug, costs between Rs25,000 and Rs50,000 a cycle with patient requirement being 5 to 10 cycles per course. With the cost of treating this disease running into several lakhs of rupees, cancer patients often prefer to abandon the treatment rather than run into penury.
What are the illnesses covered?
The Insurance Regulatory and Development Authority (IRDA) has mandated that at least 12 critical illnesses be covered under any critical illness plan and many of the existing plans offer coverage for many more. Cancer, kidney failure, heart attack, coma, organ transplant, paralysis, major burns, open-heart surgery, multiple sclerosis and motor neurone disease are some of the illnesses and treatments covered under these plans. Treatments like dialysis or chemotherapy are prolonged and expensive (at least Rs20,000 per month for dialysis, for instance) and it is at times like these that a critical illness plan can become your life-saver.
Multi-claim option and flexibility in premiums
Look for a plan that will offer the maximum bang for your buck—for example, a plan that offers a multi-claim option, where you can claim up to two or three times during the policy term. Usually, plans specify that there must be at least a year's gap between any two claims. The multi-claim option is particularly beneficial because once you make the first claim, future premiums can be waived, and not only do you continue to stay protected, but you can claim on two more occasions if need be, for the remaining term of the policy. Look for plans that offer flexibility in premiums, especially those that can be reviewed after a few years.
Lump sum benefit
Moreover, critical illness plans offer a lump sum option in addition to cashless options. In the income benefit option, the individual can claim a lump sum in the event of any of the specified illnesses, to be used as per your convenience. Again, this provides a useful buffer if the family is facing a loss of income because of the illness.
Study your options carefully
There are a number of critical illness plans in the market with different variations of what they offer. Compare and study plans carefully to make the best choice for you. Generally, critical illness claims are accepted after a certain waiting period from the buying of the policy, which ranges from 60 to 120 days. There is also a waiting period of around a month post the diagnosis of the critical illness before the lump sum is disbursed.
To sum up, opt for plans that offer the best coverage, have multi-claim options, premiums that can be reviewed, and minimum survival and waiting periods, to get the best deal. Because when bad news calls, it pays to be ready.
_Mittal is CEO, Edelweiss Tokio Life Insurance. _