India's equity markets have hit record levels, thanks to inflows from foreign institutional investors and the growing interest among domestic retail investors, who have been heavily investing in mutual funds.
The percentage of Indians investing in equity and mutual funds has traditionally been low, but that has been changing over the past two years. As interest rates have fallen, even conservative investors, who typically put their money in fixed deposits, are turning to mutual funds. Also, balanced funds as a category has been getting a lot of attention, with assets under the management of such funds almost doubling.
Over the financial year that ended on March 2017, balanced funds saw net inflows of 036,610 crore, up more than 85 per cent from Rs 19,743 crore in the previous fiscal, according to data from Association of Mutual Funds of India. Total inflows in equity mutual funds declined 11 per cent to Rs 60,270 crore, from Rs 67,611 crore a year ago.
In April, balanced funds saw further inflows of Rs 7,136 crore, taking the total assets under management of such funds to Rs 93,530 crore. Balanced funds are seeing an increased interest among investors because of certain inherent advantages that these funds offer.
Typically, one should invest across various asset classes. Even in mutual funds, investments should be spread across equity and fixed income funds. A balanced fund invests in equity as well as fixed income instruments like government securities and corporate bonds. This obviates the necessity to buy two separate funds—one equity and the other debt.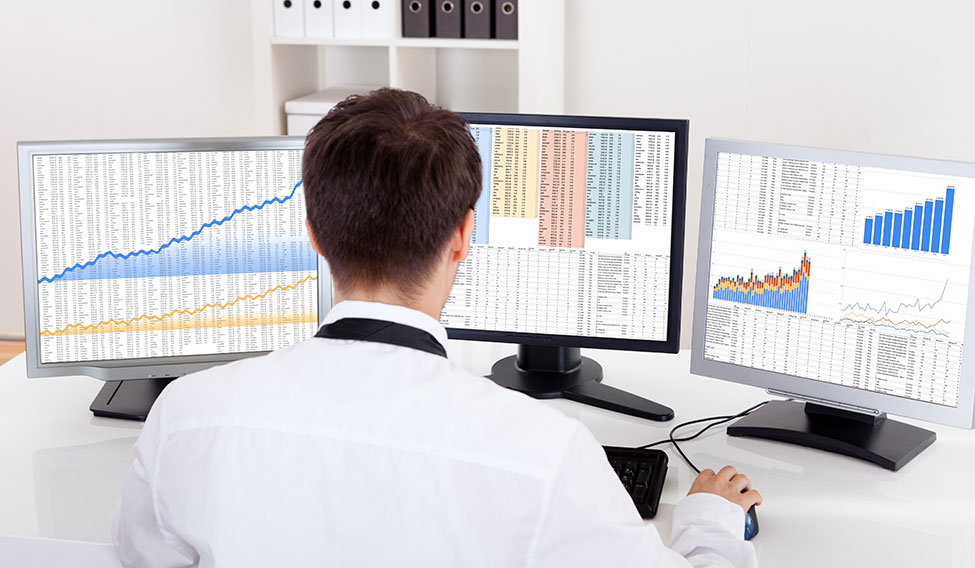 In a balanced fund, up to 70 per cent is invested in equity, while the rest is invested in debt market instruments. Depending on market conditions, the fund manager can raise or reduce the allocation to a particular category. For instance, if the equity markets are volatile and valuations are looking expensive, the fund manager can lower funds allocated to equity and switch that money to bonds and government securities. On the other hand, if the equity market outlook is looking strong, allocations to equity could be increased.
"Many first-time investors are investing in mutual funds. Balanced funds have a fair bit of appeal to first-time and conservative investors as it gives a flavour of equity investing (65 to 75 per cent) with lower volatility and the added benefit of favourable taxation as an equity fund," said Kaustubh Belapurkar, director, research, at Morningstar Investment Adviser India.
Tax treatment for equity and debt funds varies. An investment in equity fund is treated as long-term if held for more than 12 months. However, an investor would need to hold debt funds for three years to avail long-term tax benefits.
While balanced funds invest in equity as well as debt market, it is essentially treated as an equity fund for tax purposes, because, on an average, 65 per cent of the assets are invested in equity. Therefore, there will not be any long-term capital gains tax if one invests in such funds for more than a year. Given that the fund invests in a mix of equity and debt, returns are less volatile compared with equity funds.
"The benefit a balanced fund brings for new or conservative investors is that it gives them exposure to both equity and debt [and] favourable taxation. Psychologically, it is easier to accept equity volatility, which is typically lower than that of a pure equity fund," said Belapurkar.
Since January 2016, four new balanced funds have been launched in the market, taking the total number of such funds available for investments to 31. In March this year, BNP Paribas Asset Management India launched the BNP Paribas Balanced Fund. Last December, IDFC AMC launched its balanced fund. Mahindra AMC, too, recently launched a balanced fund named Mahindra Mutual Fund Bal Vikas Yojana.
Three-year returns of balanced funds such as HDFC Prudence Fund, ICICI Prudential Balanced Fund, Tata Balanced Fund and Birla Sun Life Balanced 95 Fund stood in the range of 19 to 21 per cent. The returns of several balanced funds over the past one year have been in the range of 25 to 30 per cent, at a time when equity markets have touched record levels.
"Today, for an average household, the post-tax return on traditional investments may not be very attractive. Equity gives higher returns, but at a higher risk. So, for someone who has low risk appetite, the balanced fund is one way to get in, as the fixed income portion is fairly large and provides that stability, while the equity portion will give you a little higher return," said Karthikraj Lakshmanan, senior fund manager (equities) at BNP Paribas Mutual Fund. The new fund offer of BNP Paribas Balanced Fund that closed on March 31, 2017, raised Rs 245 crore.
As balanced funds invest more in equity, one must remember that the funds will not be immune to any fall in equity markets. It is just that it will fall lesser than the market, as the 25 to 30 per cent debt portion will give a better cushion, say analysts.
Of late, balanced funds that have given regular dividends have found a lot of interest. HDFC Prudence, for instance, has more than Rs 19,950 crore in assets under management (AUM). ICICI Prudential Balanced Fund has an AUM of over Rs 10,800 crore. DSP BlackRock Balanced Fund's AUM has topped Rs 4,000 crore.
Several balanced funds have given regular monthly dividends over the past one year, translating into a yield in the range of 8 to 12 per cent, tax-free. But Vidya Bala, head of mutual fund research at Fundsindia.com, points out that while funds may give good dividends when the market is on an uptrend, it may not be the case when equity markets are in sustained decline and should not be looked at as income generating instruments.
"Since these funds invest majority into equity, in a prolonged downturn, there may not be money for the funds to declare dividends," she said. "Currently, they are doing it since they have sufficient reserves and sufficiently booked profits. But, it may stop at some point in the event of a downturn."
FUND POWER
* Total inflows in balanced funds in 2016-17—Rs 36,610 crore, up 85.4 per cent from Rs 19,743 crore in 2015-16
* Total number of balanced funds in the market: 31
* Total assets under management in balanced funds as of April 30, 2017: Rs 93,530 crore.