Vidur Saini thumbs through Facebook, Twitter and WhatsApp before hitting the hay every night. And, he uses Twitter not only to tweet, but also to recharge his wife's phone. Saini, a software engineer, loves the ease of transaction through social media. It has become a routine.
Saini, however, is not alone. Many are hooked on social media and would, as banks are finding out, like to handle their finances through these sites. No wonder "customer engagement" is now the buzzword at banks. Transfer of funds using Facebook would have been unimaginable a few years ago. But, thanks to banks adapting to the digital era, one can now perform a host of banking functions on social media platforms.
The strategy is to be wherever the customer is. There are 143 million social media users in India, of which 112 million are on Facebook and 22 million on Twitter. And, other than engaging their existing customers, banks also have the opportunity to find new customers. For instance, 62 per cent of transactions at HDFC Bank happen through internet and mobile banking. At Kotak Mahindra Bank, the number is 30 per cent and has grown 100 per cent year on year.
Predictably, private banks have taken the lead in social media initiatives. Take, for instance, Kotak Mahindra Bank. Its hashtag banking feature allows customers to perform 23 banking functions on Twitter, which include checking account balance and getting a mobile recharge.
Customers need to follow Kotak Mahindra Bank on Twitter and register for hashtag banking. For a transaction, say a DTH or a mobile recharge, they have to send a direct message to @KotakBankLtd. The bank responds directly to the customers' handle and the transaction is completed only after an authentication by customers.
ICICI Bank has also introduced banking on Twitter with ICICIbankpay, which works exactly like Kotak's hashtag banking. "With the growing prominence of social media in everyday life, we believe our customers would be delighted to have yet another avenue which allows them to bank while they are on social media," says Rajiv Sabharwal, executive director, ICICI Bank.
Kotak Mahindra, however, has gone a step further. It has integrated e-commerce with hashtag banking and calls it "social commerce". The bank's Twitter account was the sole source of signed copies of Amish Tripathi's new novel, Scion of Ikshvaku. They also sold tickets for Salman Khan's Bajrangi Bhaijaan.
"Even within social commerce, we are trying to give a bit extra to our customers," says Deepak Sharma, executive vice-president and head of digital initiatives at Kotak Mahindra Bank. "We are looking at exclusive product launches to make sure that we give the best experience to our social media users. We have started with movies and books but will soon add more categories."
Last year, the bank launched a fund transfer platform called KayPay on Facebook. One can log in to KayPay using his or her Facebook account details and transfer funds to Facebook friends, or to an email id, a mobile number or a Google Plus account. And, one does not have to be a Kotak Mahindra Bank customer to use KayPay. The recipient gets a link on Facebook or an email asking him to register his bank account details with KayPay. Once that is done, the money is transferred to the recipient's account.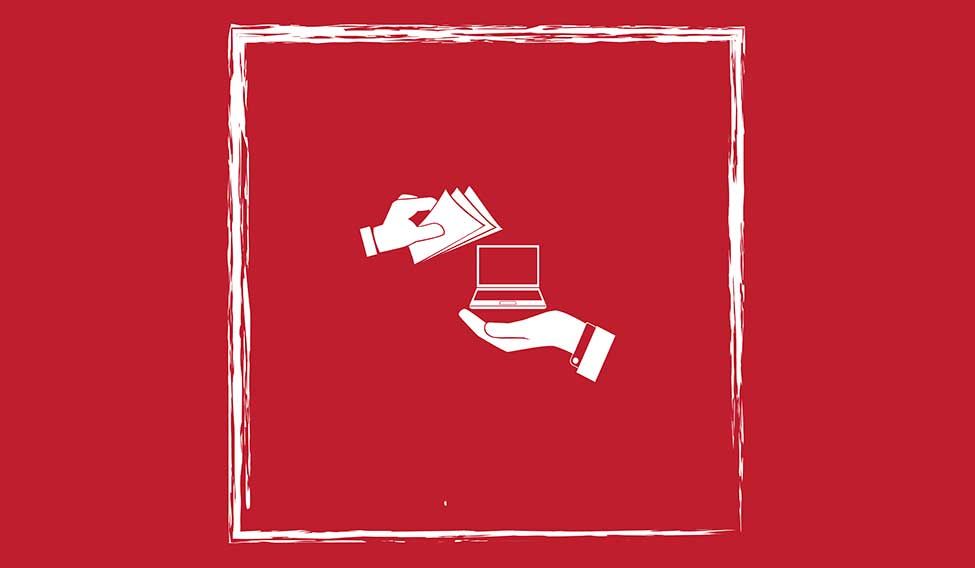 HDFC bank, however, is focusing more on making the mobile a powerful tool for transaction. It launched PayZapp, an app that allows online shopping, fund transfers, recharges and bill payments all at one place. After linking debit and credit cards to PayZapp, one can make one-click payments on partner apps such as Big basket, Makemytrip and Cleartrip.
"We have observed that people spend at least two hours on their mobile phones. While they are on this medium, we wanted to offer them something that eases the whole transaction process," says Nitin Chugh, head of digital banking at HDFC Bank. He says he is closely watching the social media space and plans to launch a product soon.
HDFC's mobile app is also available on the Apple Watch and customers can use it for at least 12 banking functions. 'iWear by ICICI Bank', meanwhile, is available for Android watches.
"Apps are becoming differentiators for banks. The app now goes beyond plain vanilla applications such as viewing account details and transactions and provides suggestions regarding which products will enhance a customer's overall financial wellbeing", says a Confederation of Indian Industry-PricewaterhouseCoopers banking technology report.
According to market research company eMarketer, by 2016, India will have more than 200 million smartphone users, overtaking the US as the world's second largest smartphone market. And, through the new age digital platforms, banks are not just catching them young, they are catching them all. While a majority of Kotak Mahindra Bank's customers are aged between 31 and 35, it also has a large number of elderly customers.
"The driving force of banks' digital conquest will be the younger population, but the internet has a very wide base to offer. In fact, one of the important advantages is that the internet, being age-agnostic, allows banks to get across to people of all age groups," says Rajiv Jamkhedkar, founder and managing director of Azad Programme, a financial planning initiative.
The banks' interest in social media, and the internet in general, is also because it is value-accretive. According to a recent study by consulting firm Gallup, fully engaged customers bring $402 as additional revenue per year to their primary bank compared with disengaged customers. This number goes up to $869 for mass affluent customers. Fully engaged customers have a significantly greater wallet share in both deposit balances with their primary bank as well as in investments, and also hold a higher number of products.
Moreover, social media also gives them a mine of information on customer's behavioural trends, which can be analysed to offer customised products.
Last year, Reserve Bank of India Deputy Governor H.R. Khan spoke about the need for banks to leverage social network updates as an additional know-your-customer tool.
Vivek Belgavi of PwC, however, feels that much of the progress and innovation has happened because of financial technology start-ups such as Paytm, PayU and Mobikwik, which have been coming up with innovative models for fund transfer and financial inclusion. "There is a feeling that if they don't do it, someone else will do it and that is driving a lot of change," says Belgavi.
But, amid the race to get a larger share of online customers, the challenge for banks will be to ensure security and privacy of information.
"As all banking requests on Twitter go through the direct message route and thereafter an authentication, there is no imminent risk involved. But, banks will have to be careful about people publicly tweeting about a transaction," says Rakshit Tandon, a cyber security expert.
However, even bigger than security is the threat to privacy as data gets exposed to not just the bank but also on the social media channel. And, although the RBI has customer data protection norms, more chapters need to be added to encompass other parties involved with the data.