Sony's WH-1000XM series is well known in the premium active noise cancellation segment, and the XM5, as the name suggests, is its fifth iteration. The previous two models XM3 and XM4 were well received and are still selling across. Let's try and see what the XM5 improves on and whether it's worth the Rs. 26,990 price tag (introductory price).
Design and wear: The Sony WH-1000XM5 follows a different design from its predecessors to a little extent. The headphones are all plastic made with foam in the middle-adjoining stem, though they seem fairly decent with no noticeable build quality issues. I tried the black model, which does catch on smudges quite quickly on the outer circles. The earcups are larger in diameter on the inside with a lot of padding around. The pair is slightly lighter than the XM4, but at the same time, they are a bit bigger to carry around since the earcups aren't foldable this time. The carry case (again, bigger than before) is collapsible and feels to be made out of nice, premium material to carry around. I found the headphones comfortable to wear and not too bothered about when worn for prolonger listening periods. The pads on the inside can get a little warmer when the headphones used continuously for a while, though. The left earcup houses the power button, ANC/transparency button and 3.5mm audio jack, while the right one only has a USB type C port for charging.
Audio quality and experience: The XM5 support AAC, SBC and LDAC audio codes along with Bluetooth 5.2. You also get an aux cable in the box for wired usage. The pair offers an aggressive yet cleaner bass and an improved treble coverage than its predecessor. I found the headphones to handle pretty much all genres fairly well. It can handle mids in a more balanced way, in my opinion, not sacrificing on vocals here. Another thing worth noticing was how it handled directional voice and not flopping on left, right and or central directions. Talking about its headline feature – active noise cancellation, I think these Sony headphones offer some of the best ANC out there today. It really does a nice job of muting out the outside noise while not pushing the "humming" buzz for noise cancellation too aggressively. There are 8 mics (you can't spot them) for the ANC function. You can change from ANC to transparency mode with the physical button, and it seems the transparency mode does a fine job of providing you the outside sounds while not sacrificing on the audio output too much. There are two processors now, including the same QN1 from the previous model plus V1 for ANC. The earcups have 4 beamforming mics, and they do a good job of handling voice for keeping call quality decent. The pair also supports 360 Reality Audio, but only Nugs officially supports it for the India region, it's nice if you are into live virtual concerts and recorded shows. You get 3 months of free subscription, too.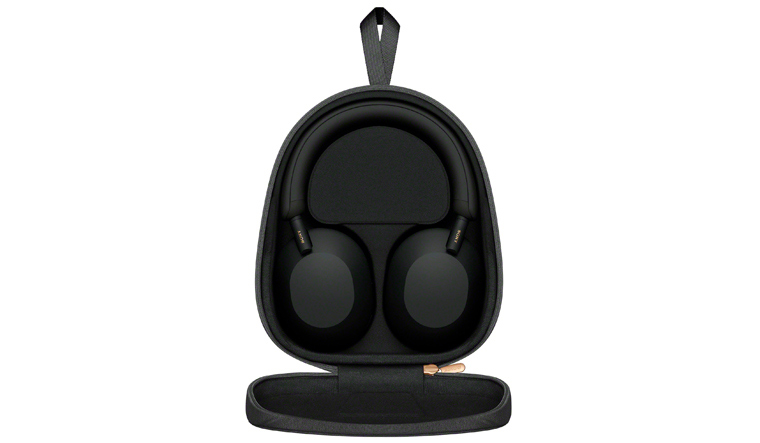 Other nitty gritties: The headphones can be paired with two devices at once and they pair up Android, iOS and Windows just fine, supporting Fast Pair and Swift Pair. The headphones lasted around 28-29 hours of playback with several pauses and breaks in between. They get charged for 3 hours of playback in 3 minutes, as per Sony, and it seemed to be thereabout. A full charge, though, took about 3.5 hours using the USB Type C port (which still can only be used for charging and not wired audio as well). You can use Sony's Headphones app to select your preferred EQ settings, check battery status (which you can also get from tapping the power button once), select Spotify on a tap and change settings such as Speak to Chat.
Verdict: Sony's WH-1000XM5 is overall a solid pair of headphones that offers a really nice ANC performance, which is one of the biggest reasons most people consider this series.  Audio quality is bass-heavy with improved treble over the XM4. Its design and build quality could have been done a little better considering how it was on the previous models, but it doesn't appear a deal breaker. Though Sony took quite a bit to bring the WH-1000XM5 to India and it isn't exactly meant to be a budget offering, the pair does have enough to take on the likes of the Bose 700 and perhaps the new Sennheiser Momentum 4 Wireless, plus there's some improvements over Sony's own XM4, in a segment that's shaping up with a lot of good options now.