Pictures of Amazon CEO Jeff Bezos visiting the Taj Mahal with his TV presenter girlfriend Lauren Sanchez has emerged on social media and has been garnering much attention. Bezos visited India on a three-day trip last week.
While Bezos wore a suit to visit Taj Mahal, Sanchez opted for a short dress accessorised it with a belt and pumps.
Jeff Bezos kicked off his visit to the country on January 14 by paying tribute to Mahatma Gandhi at Raj Ghat.
Bezos also attended a business summit; interacted with children and indulged in a kite-flying session with them. Bezos was dressed in kurta and pants for most of his Indian outings.
Bezos, however, did not leave without a dose of Bollywood. While meeting with film personalities like Shah Rukh Khan and Zoya Akhtar, he chose to wear a suit, while his girlfriend Sanchez opted for an embellished dress with a plunging neckline and thigh-high slit.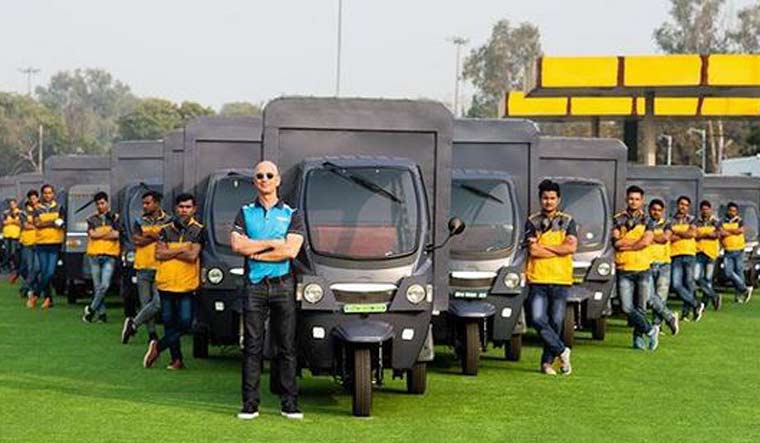 He also visited a local kirana shop which is an Amazon delivery point. While in India, he also rolled out a fleet of electric delivery rickshaws.