72-year-old para-athlete Rosemary Lenton of Scotland has won a gold medal to become the Commonwealth Games' oldest gold medallist. Lenton alongside 58-year-old Pauline Wilson won the women's pairs B6-B8 final at Leamington Spa's Victoria Park on Wednesday.
A formerly a competitive sailor and cyclist, the Dumfries woman was making her debut in the para bowls she refers to as "the friendly games". After suffering complications due to infection after a  series of operations held two decades ago, she was on a wheelchair. She took up bowls in 2005 and has competed in three World Championships, winning a silver medal in one. 
"I took up bowls, really as a social thing, to get myself out of the house and mix with people," she said. She has also participated in wheelchair curling and has competed in nine World Championships.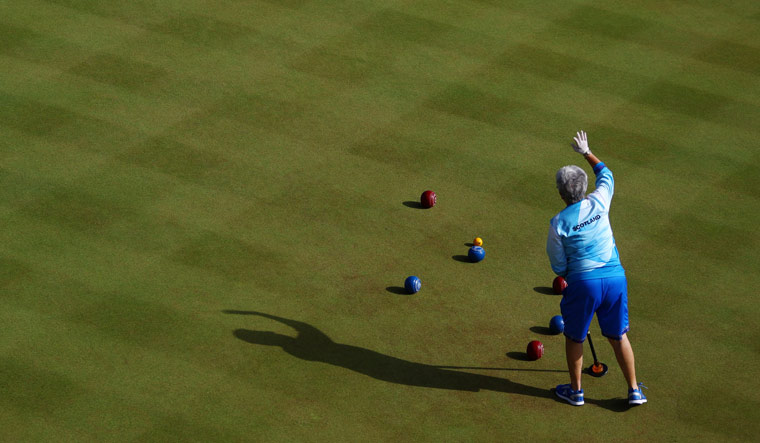 After defeating Australia's Cheryl Lindfield and Serena Bonnell 17-5 in the women's B6-B8 pairs final for Team Scotland, Lenton told BBC Sport, "I think I am dreaming, to be be perfectly honest." 
"It's the first time that women's para-bowls has been included. I thought I would never get to a Commonwealth Games and, if I did, it would be as a spectator. This is effectively our Olympics because we cannot get any higher," she said..
Lenton, who has lived in Scotland for more than 40 years, had gone on charity rides to China and Russia. Lenton said she couldn't believe when she was chosen to represent Team Scotland. 
"We always knew we could do it. In the round-robin we didn't always produce it, but when it really mattered we did, and that's the important thing," Lenton  was quoted as saying.