The Novak Djokovic-visa-vaccine saga is showing no signs of letting up as the Serb tennis star's family and army of fans are protesting the rejection of his visa on arrival in Australia for next week's grand slam.

Amid the din, Australia's home minister has said that the world number player is "free to leave any time" and is not being detained. He is currently held in isolation at the Park Hotel in Carlton, Melbourne, as his legal team contests the decision by the Australian Border Force to cancel his entry visa. The appeal will be heard on Monday.
Djokovic, 34, has not revealed his COVID-19 vaccination status and had reportedly produced a medical exemption for the vaccine. But it was not accepted.
"He [Djokovic], along with any other individual who is seeking to enter Australia, also has to meet the entry requirements which at this point includes medical evidence of vaccination or alternatively medical reasons why that individual cannot be vaccinated," said Australia Home Affairs Minister Karen Andrews.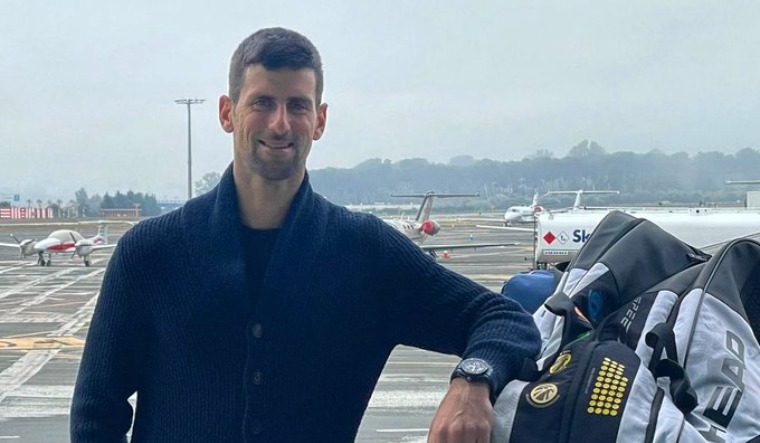 With Australian Open defending champion facing deportation, Andrews has said her government is now investigating the visas of other foreign players as intelligence indicated there are "some individuals here now that have not met the entry requirements".
However, she did not say how many other players were under investigation or who they were.
Meanwhile, Djokovic's fans rallied in the rain outside his hotel to protest his detention. Today is Orthodox Christmas Day, a day most Serbians celebrate Christmas, so fans came to show solidarity on the important religious day for the player.
According to AFP, the hotel is an "alternative place of detention" that holds refugees and asylum seekers trapped in Australia's hardline immigration system.
Djokovic's father launched a tirade against the Australian government on Thursday saying that his son was the victim of a "political witch hunt" and "corona fascism".
"Jesus was crucified and endured many things but is still alive among us," he said on Orthodox Christmas Eve. "Novak is also crucified... the best sportsman and man in the world."