Both on the same day, two Indian IT leaders announce innovation centres in the US, turning the traditional outsourcing model upside down
 'The times they are a-changin' sang Bob Dylan, America's bard of protest in another era. The words are proving to be all too prescient today—for the Indian infotech industry and its global ambitions. 
Ever since the new Trump administration took office and laid out its America First policy for jobs,  India's so-call IT bellwethers have had to do a smart rethink on how they operated in the US. They had to show affirmative action in opening their north American operations to local talent—or risk facing the sort of sledgehammer reprisal action that is now becoming a characteristic of US governance. And the leading India-headquartered IT players with a big stake in the US are nothing if not agile.
The traditional IT offshoring model saw  US-based enterprises oursourcing their innovation to captive or contract R&D centres in places like Bangalore, Hyderabad and Pune. That may soon be history at least with regard to the US.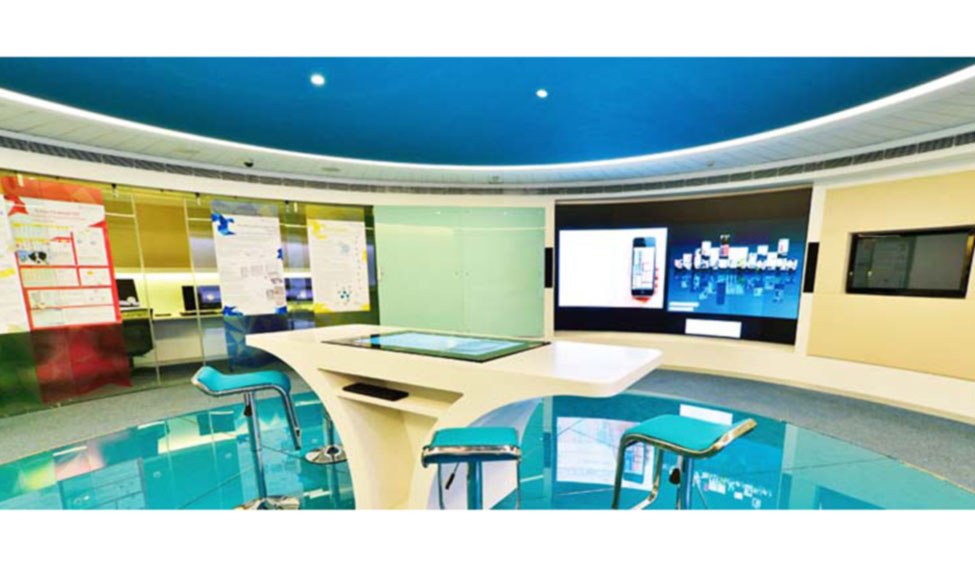 Yesterday, Mindtree announced the opening of its first international innovation hub, "Digital Pumpkin", to be located within its Warren, New Jersey office in the US. This is only its second Pumpkin—the first is located in its Bangalore HQ. Digital Pumpkin is Mindtree's name for a digital innovation hub—an interactive space where multi-disciplinary teams come together to ideate, design and craft meaningful digital experiences.
Mindtree explains its logic for an innovation centre in the US: Within the 16,000-square-foot Digital Pumpkin (at Warren) businesses can build a culture of innovation by bringing together a multi-disciplinary team of experts from Mindtree and technology accelerators including partners such as start-ups with solutions that can benefit our clients. The Warren location will help Mindtree meet the demands of U.S.-based customers looking to access the expertise and platforms in areas like Internet of Things, Artificial Intelligence, Cognitive Solutions, Virtual & Augmented reality, Machine learning, and Big Data, without having to travel to India.
"Mindtree's Digital Pumpkin is our jewel in the crown of helping our clients navigate Digital to produce high-impact business advantage," explains Rostow Ravanan, CEO of Mindtree, "The success of our Bangalore-based Digital Pumpkin was overwhelming and led to creating a similar space to better serve our U.S. clients."
Needless to say, the US centre will be largely staffed by local talent in the US.
Infosys Innovation—in North Carolina
Also yesterday, Infosys announced that it will open a "North Carolina Technology and Innovation Hub" in Raleigh, for which it expects to hire some 2000 in the US by 2021. The company has already made a high profile announcement earlier this year, that it plans to offer 10,000 jobs in the US over two years and has in fact hired 1200 till date.
"The North Carolina Technology and Innovation Hub is part of Infosys' investment in the future of the U.S. tech workforce and will focus on delivering cutting-edge solutions in artificial intelligence, machine learning, data and advanced analytics, cloud and big data," says Ravi Kumar, President and Deputy Chief Operating Officer, Infosys.
Indeed, Infosys has already pitched itself as a partner in the American Dream. A YouTube video that can be found on its site titled "Boosting American Innovation" speaks of "investing in skills and education... we will conquer the challenges of the future...creating jobs in our communities... this is our commitment.."  There is nothing to show that "we" are an Indian company.
That might well be the way for companies like Infosys, Mindtree, Wipro and TCS to retain their foothold in the US. In America, be American.