Chinese scientists have successfully cloned three cows with highly desired traits, reports the Global Times. 
Scientists with the Northwest A&F University Scientists with the Northwest A&F University cloned the cows from a a highly productive breed called Holstein Friesian, which originated in the Netherlands. Called 'super cows', they are capable of producing 18 tons of milk a year and over 100 tons of milk in a lifetime.
The team of scientists saw the births of three cloned cows that produce larger amounts of milk than a regular cow in China's Ningxia Hui Autonomous Region recently.
The first calf weighs 56.7 kilograms and was 76 centimeters tall and 113 centimeters long at birth, and it bore the exact shape and skin pattern of its cloned target, read a press release from Northwest A&F University on Tuesday. 
Some countries have banned the sales of Holstein Friesian cattle to China, while countries that do sell such cows to China face exhaustion as China rapidly expands the scale of its Holstein Friesian cattle herds with constantly improving demand for dairy products as the ranks of the Chinese middle class swell, reports Global Times.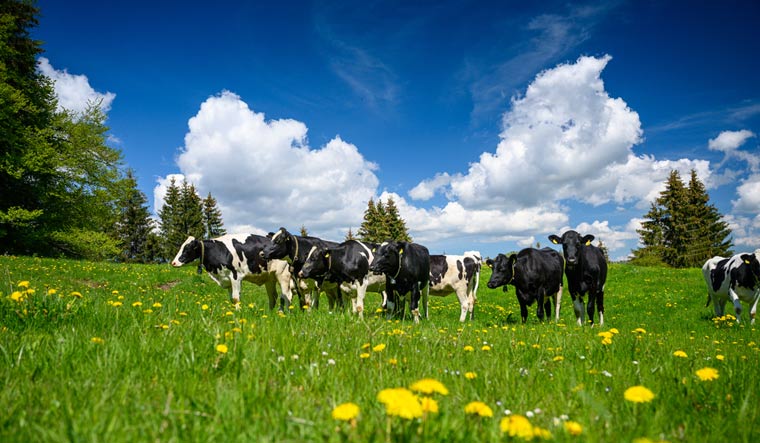 Jin Yaping, the project's lead, told the Global Times that they were planning to build up a herd comprised of over 1,000 super cows, as a solid foundation to tackle China's reliance on overseas dairy cows.
China has about Holstein Friesian cattle 6.6 million cows that were imported over the years and only five in 10,000 such cattle in China are highly productive. Breeding is dificult since they are scattered all over China.