As the G20 summit is taking place, it is advisable to minimise travel to Delhi on the 8th, 9th, and 10th. Unprecedented security measures have been implemented in Delhi during these three days. Additionally, a curfew has been imposed in New Delhi until September 12th. If you must travel to Delhi during this time, please take note of these restrictions and plan accordingly.
Road Travel:
From the 8th to the 10th, there will be traffic restrictions in places across Delhi. It is advisable to plan car trips in advance. In the New Delhi district, strict restrictions will be enforced, allowing only essential vehicles to pass through multiple locations. Additionally, there will be an increased police presence and checkings. To find routes with fewer restrictions, please refer to the Delhi Police website bit.ly/g20advisory.
Offices and Shops:
On the 8th and 10th, all Government and private institutions will be closed. Individuals planning to visit the city for any official purposes during these dates are advised to choose alternative dates. On the 8th and 10th, all banks and businesses in Central Delhi (New Delhi Police District, which include the Parliament and the Rashtrapati Bhavan), will be closed.
Delhi Metro: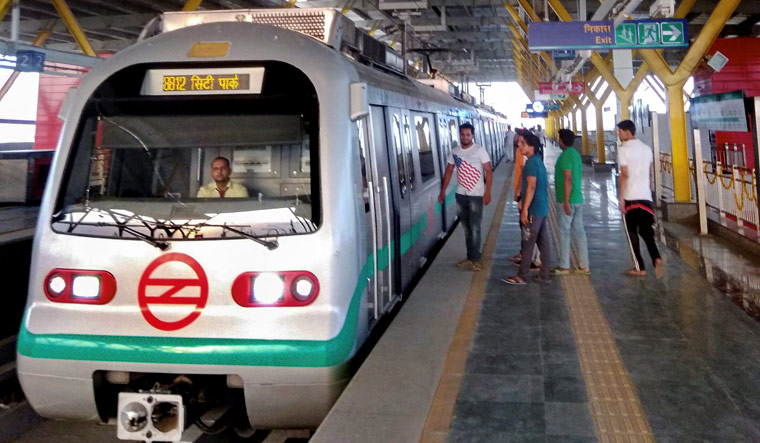 There will be no disruption in Delhi Metro services, so it is recommended to avoid road trips and instead use the metro for transportation. However, the Supreme Court Metro Station near Pragati Maidan will be closed on the 9th and 10th. All other stations will remain operational. To purchase tickets for the Airport Line, simply send a message saying "Hi" on WhatsApp. You can also use the DMRC Travel app to book tickets on other lines.
Auto and Taxi:
Taxis and autos will not be allowed in the New Delhi district on the 9th and 10th. Tourists staying in hotels outside the New Delhi district can use taxis in that specific area. In all other areas, there will be no disruption to transportation services.
Airport:
Traffic restrictions will be in place for routes to and from Delhi Indira Gandhi International Airport from the 8th to the 10th. It is advisable to stay updated with airline announcements, as there may be cancellations of domestic flights. To minimise travel disruptions, it is recommended to use the Airport Express Metro Line (Orange Line). For passengers arriving at Delhi T3 and T2 terminals, the feeder bus can be used to reach IGI Airport Metro Station. For those arriving at T1, Delhi Aerocity Metro Station is the recommended option. Additionally, passengers can directly reach New Delhi Railway Station using the Airport Line.
Railway Station:
Delhi Police has recommended fixed routes on its website to ease road travel to New Delhi and Nizamuddin railway stations. To manage the situation, traffic from Ajmeri Gate to New Delhi station will be completely halted until noon on September 10th. Commuters are advised to utilise the New Delhi Metro Station for their travel to and from the railway station.
Bus Services:
City bus services in New Delhi will be suspended from the 8th to the 10th. However, interstate buses will still be allowed to enter Delhi but will terminate their journey at the Outer Ring Road. If you plan to book a bus from Delhi to other states, it is advised to get in touch with travel agents to confirm the precise pick-up location.
Hotels:
Due to the presence of G20 delegates and VIPs, it is highly unlikely to find any available rooms in major hotels. It is recommended to consider looking for hotels in outer Delhi instead. It is important to note that advance bookings may be subject to cancellation, so it is advisable to contact the hotels.
Tourist Centres:
Restrictions are expected to be in place at tourist destinations, leading to many tour operators currently not accepting bookings.