A new book about to hit retailers provides a startling eye-witness account of the apparent links between Beant Singh, one of the assassins of Indira Gandhi, and London-based Khalistani leaders.

The disclosure is significant because no Sikh separatist in Britain was ever charged with plotting to kill the then Indian prime minister. It also raises the question as to whether she could have been saved, had information about Beant been registered with her protection staff promptly. It indicates that the machinations to slay her were underway for over a year.
Indira Gandhi had been shot from virtually point-blank range on a pathway of her official residence at 1 Safdarjung Road in New Delhi (now housing the Indira Gandhi Memorial Museum) on October 31, 1984. Her two assailants were her bodyguards, one of whom was Beant.
Now, 37 years after the unspeakable episode, Ajit Sat-Bhambra, a UK-based veteran Indian-origin Sikh writer and publisher of the monthly magazine Asian Affairs provides a first-hand description in his book Silent Echoes, which is devoted to portraits and tributes to his "much-loved absent friends", one of whom was Giani Zail Singh, who was President of India at the time of Indira Gandhi's passing.
As prime minister, Indira Gandhi briefly stopped in London in the autumn of 1983 on her way back from the annual United Nations General Assembly session. "My own small part in this story haunts me to this day," says the author.
According to Sat-Bhambra, Beant accompanied Mrs Gandhi on the trip as one of her bodyguards. He says the prime minister with her entourage stayed at a hotel near Harrods (the internationally renowned departmental store) in the southwest London area of Knightsbridge.
Harbans Mathur, a press officer on the tour, was a friend of Sat-Bhambra. The latter arranged to collect him from the hotel and take him to his residence for dinner. "When I arrived (at the hotel), Harbans asked if I could also give Beant Singh a lift, which I did, dropping him off near Southall (the Sikh-dominated west London suburb) train station. But as I turned the car around, I noticed that Beant was heading straight towards the offices of a well-known pro-Khalistan organisation," he writes.
He adds: "I was naturally puzzled, for Mrs Gandhi fiercely opposed the movement. As I drove off, I thought I saw him enter the building, though at the time I was not certain."
"The scene with Beant Singh kept playing through my head and I couldn't rest," he continues. "I had to know what had really happened that day. So I set myself the task of carrying out a personal investigation. It took time but by mid-May 1984, aided by a paid informant from within the pro-Khalistan organisation, I was fully apprised of the situation. There could no longer be any doubt: Beant Singh had indeed been meeting privately with three key members of the Khalistan movement."
He said the organisation whose office Sat-Bhambra saw Beant heading towards was "Des Pardes", a Punjabi language Gurmukhi print publication, the largest circulated in its genre in the UK and known at that time to be a shrill proponent of an independent homeland for Sikhs or Khalistan.
When asked who he believed Beant had met in the premises, he named "Jagjit Singh Chouhan" (the self-proclaimed president of Khalistan), "Tarsem Singh Purewal" (the editor of the magazine) and "a third person who did not look like an Indian", whose name he couldn't remember.
After ascertaining that Beant had met with Khalistani activists in Southall, he communicated this to Zail Singh over the phone. The President instructed him: "Come to India." Singh recommended he speak directly to Mrs Gandhi.
Sat-Bhambra records: "Of course, meetings with Prime Ministers don't happen overnight and she was fully engaged for several months. So, although I was invited to India to meet her and the appointment was set (in principle), it was not until October 30, 1984, that I arrived in Delhi."
He says he went to Mrs Gandhi's appointments secretary to seek a meeting the very next day. "Little did I know that by this time, the Prime Minister was already dead, shot multiple times by Beant Singh and her other bodyguard, Satwant Singh, both Sikhs outraged by Operation Blue Star (the storming of the Golden Temple in Amritsar by the Indian Army to flush out armed terrorists led by a fundamentalist preacher Jarnail Singh Bhindranwale)."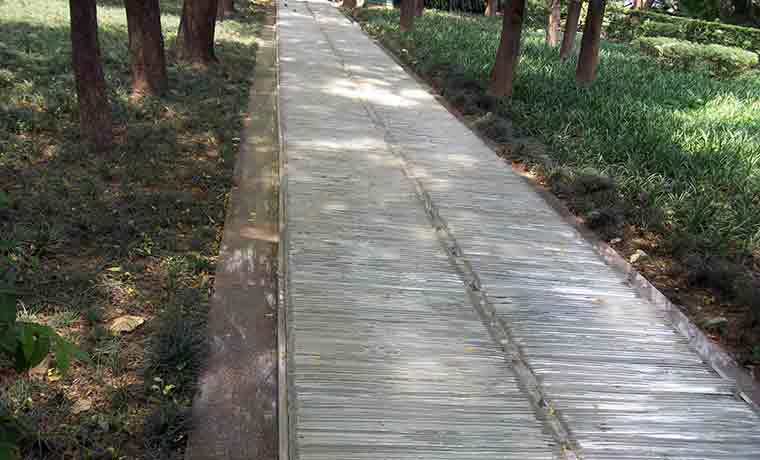 Sat-Bhambra laments: "I cannot help but wonder if, had I managed to warn Mrs Gandhi earlier about my suspicions over Beant Singh, she would have lived."
Chohan, who went about issuing Khalistan passports, postage stamps and currency notes, gave a radio interview to BBC a few days before the assassination of Mrs Gandhi. He claimed Mrs Gandhi and her family would be "beheaded". It bordered on inciting violence against the Indian prime minister. After the assassination, he was warned by the UK's Metropolitan Police and questioned as to whether he had any role in the affair. He was, though, never charged of being part of any conspiracy with Beant and Satwant, for which they were convicted after due process in India. 
The Met Police were asked for the investigation files on the case. The archives at Scotland Yard, however, only go back as far as 2014. The officer spokesman recommended an enquiry under the UK's Freedom of Information (FOI) Act. Upon this being done, an assurance from the FOI office said a response will come "as quickly as possible".
Des Pardes seems to have since turned a new leaf and is no longer the vociferous anti-India paper it used to be. Purewal was shot in broad daylight in a crowded street in 1995. Few people came forward to confirm they had watched the incident and the murder remains unsolved to date.
One theory was that he was aware of the details concerning the Kanishka bombing—when an Air India jumbo jet was blown up mid-flight near Ireland in 1985. 329 passengers and crew on board died instantaneously. The explosion was attributed to a bomb planted inside the plane by Khalistani terrorists. Astonishingly clumsy handling of the probe by Canadian police, however, resulted in the failure to convict the culprits.
The other surmise was that bad blood had developed between him and Jasbir Singh Rode of the violent International Sikh Youth Federation (ISYF) and a nephew of Bhindranwale. The ISYF was proscribed in Australia, Britain, Canada, the European Union, Japan and the United States. The ban no longer applies in the UK, where the ISYF was dissolved and is said to have reincarnated itself as Sikh Federation.
In 2012, a Sikh gang of four attempted to slash the throat of Lieutenant-General Kuldeep Singh Brar, who commanded Operation Blue Star, in a central London street. They were sentenced to between 10 to 14 years in prison.
Chohan, a medical practitioner who was finance minister of Punjab in the 1960s, returned to India in 2001 after the BJP-led government of Prime Minister Atal Bihari Vajpayee "pardoned" about 100 anti-India elements living abroad. He died in 2007.
Thus, the trail has gone cold. But when it was hot, did Scotland Yard suspect the involvement of Chohan and Purewal in Mrs Gandhi's demise? Did it investigate seriously? Facts from Britain's Information Commissioner's Office should soon reveal the truth.