As the Pakistan military and international media continue to question Indian Air Force claims of shooting down a F-16 fighter jet of Pakistan Air Force, the Indian Air Force (IAF) on Monday presented two radar images of the aerial engagement on February 27 to prove that a Pakistani F-16 was shot down by a MIG-21 piloted by Wing Commander Abhinandan Varthaman.
However, the images were redacted to avoid revealing certain details for security reasons.
"The IAF has irrefutable evidence of not only the fact that F-16 was used by PAF on February 27 but also that an IAF MIG-21 Bison shot down a PAF F-16," Air Vice Marshal RGK Kapoor, Assistant Chief of Air Staff, Operations (Space) said addressing the media at the South Block, which houses the ministry of defence.
Air Vice Marshal Kapoor stated that the F-16 crashed and fell across the LoC in Pakistan Occupied Kashmir (PoK). Indian Army posts in the vicinity of the Line of Control (LoC) in Jhangar sector have visually sighted two separate parachutes.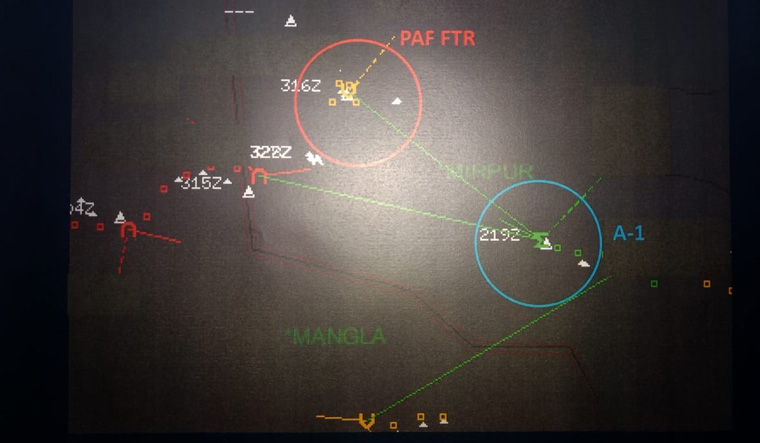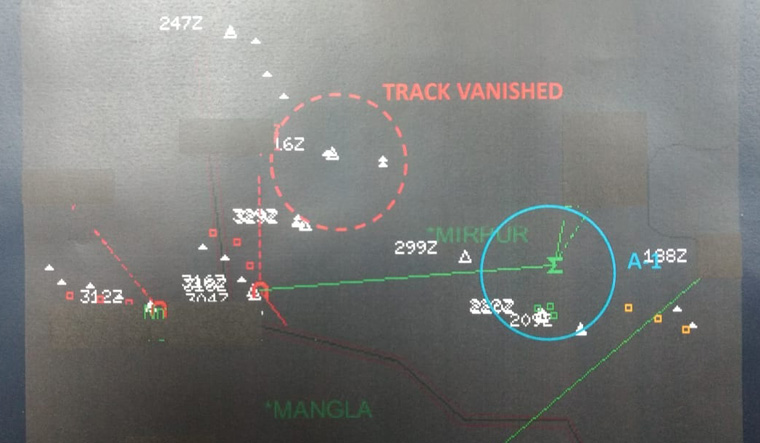 He added that the first was due West, in Sabzkot area and second was, after few minutes, Southwest, in Tandar area. The two areas are separated by approximately 8-10km.
"This is corroborated by radio communications intercepts of Pakistan army formations in the area which categorically state the capture of atleast two pilots, one of them being Wing Commander Abhinandan and a second one being admitted to military hospital," Air Vice Marshal Kapoor clarified.
The images captured from the Airborne Warning and Control System (AWACS) show the tracks of PAF jets and one IAF jet in combat and in the second image one of the PAF jet disappeared.
"In the aerial combat that followed one Mig-21 Bison of the IAF Mig-21 piloted by Wing Commander Abhinandan Varthaman shot down one F-16 of PAF," AVM Kapoor said while adding that the Analysis of electronic emissions have shown that the aircraft picked up by the ELINT intercepts from AWACS and radio transcripts indicated F-16s in the area directly in front of Wing Commander Varthaman's aircraft.
While insisting that IAF has more credible info and evidence clearly indicating that PAF has lost one F-16 in the air action he said, "However due to security and confidentiality concerns we are restricting info being shared in the public domain," he added.
He further said that all of these conclusively prove that a total of two aircraft had gone down that day in the same area separated by approximately 1 to 1:30 minute of time.
Pakistan has been constantly denying loss of any F-16s and has released an image which it claimed shows that the MIG-21 flown by Wing Commander Varthaman did not fire any missiles.
Last week, Foreign Policy magazine quoted an unnamed US defence official as saying that the US had physically counted PAF F-16 planes and "all aircraft were present and accounted for". However, responding to questions on the issue, a US Defence department spokesperson said they "weren't aware" of any such investigation.