Sandra Vijay, a 23-year-old who works with an IT company in Bengaluru, never used to cook before the pandemic. As the first wave hit its peak last year, her apartment was declared a micro containment zone, maids were not allowed and Vijay was forced to try her hand at cooking, out of necessity, only to realize juggling work and kitchen duties just drains her energy.
Her search for a viable option led her to easy-to-cook meal kits. "Suppose you want to make butter chicken. You buy a kit that contains chicken and gravy. All you have to add to it is water. Put the ingredients in a pan, saute them for five minutes, add the required amount of water as mentioned on the packet, cook for 15 minutes and your dish is ready. You don't have to go out and procure the chicken or butter or think about measurements,'' says Vijay.
COVID-19 has impacted our food choices, the way we cook, and even what we crave. There has been a huge demand for comfort food during the pandemic. Sales of sweet snacks have soared in the past few months. With shopping malls, cinema halls and pubs closed, food has become the only source of entertainment for the majority of Indians.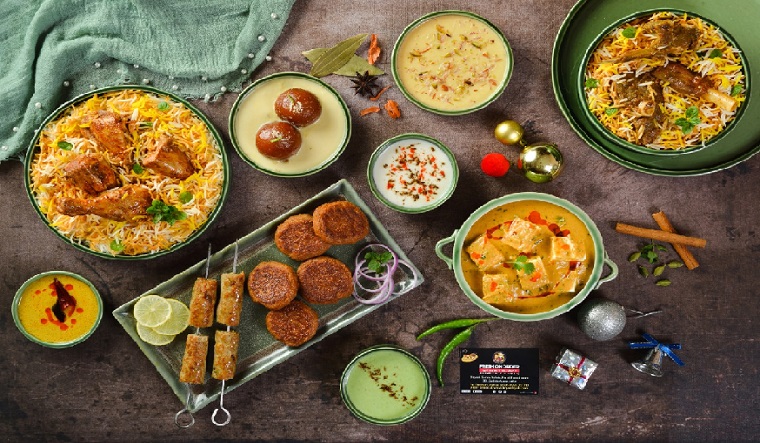 "People have started exploring the idea of preparing their own food, because of their concern about health and hygiene and access to restaurant and quality food. That has changed their eating habits,'' says Akshay Puljal, co-founder of Quikish.
"What has happened over the past one-and-a-half years is very discomforting. People are home-bound and they have limited options for food. Keeping all these in mind, we came up with the idea of cooking easy dishes last June,'' says Puljal. 
"Our products are very different from heat and eat meals that have been around for a while. We provide fresh ready to cook products that allow you to cook the final dish. What we take care of is the sourcing and prepping of products. We maintain the standards by having standard recipes for every product. Today or a month later, it is going to taste the same. Also, these are curated by trained chefs,'' adds Puljal who himself is an internationally trained chef.
Fine dining restaurants and nightclubs have been hit hard by the COVID-19 outbreak. Meanwhile, the increase in demand for takeaways has led to the rise of dark kitchens, also known as ghost kitchens.
Safety has become the new buzzword in the food industry. "BBK kitchens are sanitized every hour. The biryani is made in hand for every individual order, which goes sealed to the customer. The company has also switched to contactless delivery, wherein the delivery executive delivers the product to customers without coming in contact with each other,'' says Vishal Jindal, co-founder and co-CEO at Biryani By Kilo.
Biryani By Kilo has opened 20 new outlets during the pandemic. "Our annual revenue has grown 50 per cent to around Rs 150 crore," says Jindal.