Joe DiMeo, a nightshift worker from New Jersey, got a second chance at life after he got a face and a double hand transplant. DiMeo suffered severe facial scarring and amputation of his finger-tips after suffering 80 per cent burns in 2018. DiMeo had fallen asleep at the wheel while returning home after a night shift. His car crashed, causing it to flip over and explode. DiMeo, who had diminished vision and mobility, was in an induced coma for two and a half months. Severe scarring on the face had resulted in the loss of his lips and eyelids. 
In a 23-hour surgery by a team of 96 health personnel, DiMeo got a second chance at leading a normal, independent life. The team led by surgeon Eduardo Rodriguez, director of the Face Transplant Program at NYU Langone told AFP,  "All of us unanimously agree that Joe is the perfect patient. He's the most highly motivated patient that I've ever met." It was the fourth face transplant carried out by Rodriguez. The surgery that took place in August 2020, was carried out using a pioneering procedure that made use of 3D printed cutting-guides. Six months after the procedure, the doctors are ready to declare DiMeo's procedure a success.
DiMeo spent a total of four months in the burns unit of a New Jersey hospital, where he received numerous grafts and blood transfusions. DiMeo was on the waitlist on the donor registry for 10 months before finding a donor for the face transplant, The Guardian reports. The number of organ donations had gone down due to the coronavirus.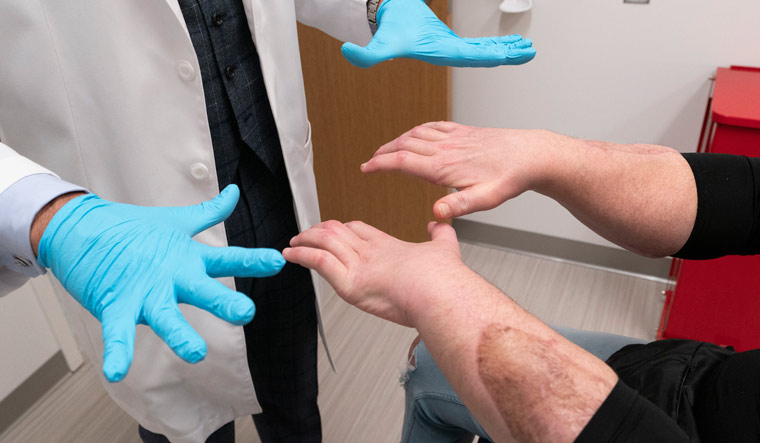 "There's always light at the end of the tunnel, never give up," DiMeo said.