As the longest unstitched garment of the world, the saree befittingly symbolizes a country that is the world's largest democracy. With nearly six metres of cloth, variously printed and embroidered, and endless accoutrements, the uniniatiated may think of it as the quintessential Churchillian bundle of riddle, mystery and enigma. In a community that is deficient in resources, a medium-body sized saree wearer (madhyam marg is close to Indians) typically takes more than 8 metres of cloth. Economically speaking, it hardly makes sense. But then when has any element of this country made sense to the sensible. It is only when you love it, that things fall in place. Till then, it overpowers you with its complexity, unnecessariness, and mostly contrarianness. 
As though saree was not complex enough, COVID-19 struck bringing in its bounty lockdowns, covidiots, covid policing and covidisms. Everyone wanted a ritual, whether it be banging the plate or clapping the hands. Everyone was working from home. There were acronyms that looked almost like expletives, and moral dilemmas that one went to sleep with and woke up hugging them still. How much rice to buy so that it was not hoarding, how much money to PMCARES (so do I), what to donate to the jobless (can I donate a saree?) were questions that were just as excruciating as choice between Prime and Netflix, and which sibling to share passwords with.  In a lockdown situation, these questions provided constant company one must say. One talked to them, fought with them, cried and sometimes ignored. 
And then there was the sareegram. Saree on Instagram. Saree sans borders, ironic as it sounds. Saree across states of India, countries of the world. The only borders it knew were the ones on itself. Saree across caste, class and sometimes even gender. A ritual that reinforced togetherness even while being apart. 
There were #sareeinthetimeofcorona, #sareeinginlockdown, #sareeincoronatimes, #copingincotton, #rainbowsizindagi, #sareeinginthetimesofcoronaquarantine, #sareeingforhappyminds, #gharmeinbhisaree that captured the various dimensions of a lockdown life. Saree was the only constant in a rapidly changing world and a mutating virus.  
For instance #gharmeinbhisaree was to make up for the inability to step out in a saree due to lockdown. It showed a certain perseverance to wear the saree at home, preferring it to the ease of a pajama and tee, while juggling Zoom meetings and household chores. It brought the focus on the fact that sareeing was for the self. It helped that there were thousands in the virtual world to see and applaud the motif, the weave, and the fall of the fabric among other things.  #rainbowsizindagi was a tribute to the colours that made up our lives, announced with the caption of when life gives you lockdown, make it rangeen (colourful). It was an upbeat take on the when life gives you lemons bit, a way to cheer everyone saying we could still choose to remain positive (with the aid of a saree) despite the glum surrounding the lockdown. There were still colours to live life with. Self care advocated subtly.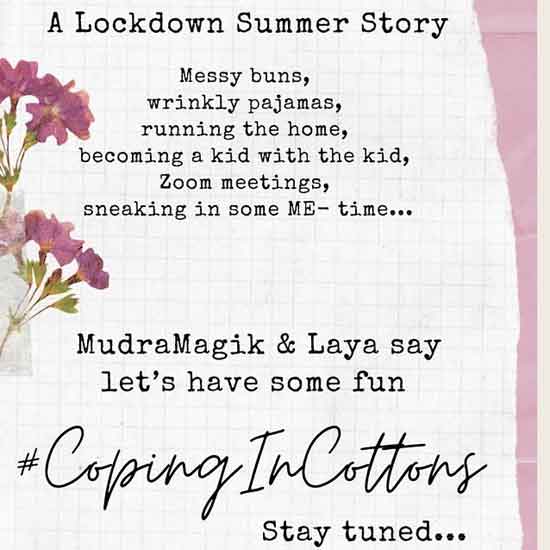 One of the earliest themes to do the rounds was #sareeinthetimeofcorona, a clever spin of Marquez's much loved book Love in the Time of Cholera, announced soon after self isolation was perceived to be the only weapon against COVID-19. It was fascinating that the call came from Canada, where @sareesaatsamundarpaar works. Despite difference in the lockdown conditions and time zones in both the countries, sareegrammers cheered to the call amidst anxiety of dwindling rations, no house helps and locked down with family 24x7. A cursory search of the hashtag reveals more than 6000 posts during the two months pointing to its reach and social context.
Saree here was a symbol of solidarity, a sort of personal happiness equipment amidst PPE debates flying all around much like the virus itself. It seemed ironic that the news of the shortage of PPEs could easily be juxtaposed with the abundance of sarees- collector's items, vintage pieces and designer ones. What started with unrealistic personal goals of finishing manuscripts, shedding weight to learning a foreign language, there was a definite change in the narrative in dealing with the lockdown in a fortnight. Staying in with family 24x7 and not able to step outside was turning suffocating, if not noxious. The initial euphoria over quality time gave way to the painful realization that there was no choice and no matter how much conditioning one did, an externally imposed lockdown could not be redeemed by endless Kondo cleaning or symbolic candle lighting. It was but natural that one turned to Insta or sareegram to see a few faces and get a breath of fresh, social air. Lets face it, humans need to connect and when deprived artificially of the same, virtual proved not only a good enough, but a better alternative.  There were no commitments frankly that it asked of the women, no meals to be cooked, no subscriptions to be renewed. 
#sareeingforhappyminds was about the therapeutic effects of saree wearing. Amidst meltdowns in the house where there was a scramble for headphones and bandwidth (who got how much in the pecking order), the whole act of choosing an ensemble, laying out the jewelry and styling it as well as smiling for the photography session in sareegram was seen as a method to stay happy amidst the madness. It is well documented what a swish of lipstick can do on gloomy days. The second world war asked the women to be in make up and well turned out for the sake of the morale of the fighting army and the country in general. There is colour therapy here, aesthetics and the whole deal of culture and art as expressed through one's saree collections.
I wear a lot of sarees, as it is one of the work wears prescribed by the government of India through gazette notification (yes, the government gets into details) and over the years have sifted through enough piles to know my Maheshwari from Mangalgiri. Many aspects of sareegramming in the lockdown period of a little more than two months fascinated me, in fact moved me sometimes.
In times of disasters, it is well documented how much communities can provide succour. Rebecca Solnit in her 2009 book showed how in the aftermath of natural disasters, communities displayed empathy and collective spirit in helping each other. There is no disputing that sareegrammers did exactly that, as a virtual support group in the lockdown period, who despite being apart and scattered and in the confines of their own homes reached out, wore a saree together on a common theme, learnt and encouraged to go on despite difficulties. Imagine being told by 100 women (no featherweights at that) when a lockdown stares at you that you are beautiful, and more power to you. Women from myriad backgrounds, from different age brackets and life situations yet tied together by the saree pallu, clarified doubts, ranging from literature to law points to medicine. They shared food meal ideas that were handy during a supply crisis. Yes, the group has doctors, lawyers, dentists, bureaucrats, diplomats, home makers, professors and the list goes on. If I needed a quick cookie recipe without flour or the latest MHA directive on the lockdown, this was the set I could turn to than Google. I cannot think of a group more diverse than this. And as we now know, diversity is the best place to learn. Among other things tolerance and respect for the other's perspective. Thus while I stumble on a saree in my feed that I would not have otherwise picked up, I now deeply appreciate choices that are guided by reasons that are different from mine. I learnt in two days of sareegramming what I did not learn from my years of zen classes.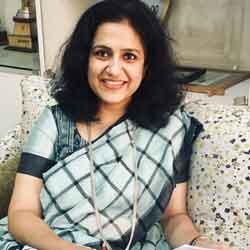 The diversity also points to the great scope of networking among women. And this is probably the most underrated of all aspects. I connected with IRS officers who are still training in the Direct Taxes Academy at Nagpur. It fascinates me no end that a stylish diplomat in MEA who regularly reviews the books she reads, has more than 65,000 followers. And that scope of social media, particularly Instagram where the visual as well as the written content can be doled out in an informal, chatty way to a temporary audience   (you can count on your blessings but never on your followers for they may change their mind the next minute) who are as variegated as chalk and cheese is never given much credit. 
Sareegrammers have become like the quintessential networking groups that meet up for a drink occasionally at a posh address. The address box here has changed to a hashtag. It can be a #greensareeformentalhealth that put spotlight on the mental health awareness week, or it could be #themajestyofkosa, a bunch who adored the drape of a kosa silk indigenous to Chattisgarh. There is #ikatkibahaar, #dilhaibenarasi and many more on the menu card. One can seamlessly flit in and flit out of these groups, chatting up and offering comments, saying hi to whoever shows up for the hashtag and moving on to another. They beauty is you could be hanging out with as many as three hashtag groups in a day, discussing the nuances, exchanging banter like gifts and making real connections through virtual means in your messy hair, sans alcohol, lipstick, cigarettes and weariness of personal appearance. And it is never boring. There are drapes to learn, ones that show substantial leg like a skirt, ones that are languorous to the pleatyplus ones- that Malayali sales women have perfected over the years-a hundred knife pleats at the waist and a hundred and fifty, make than two hundred, on the shoulders. It is always about the possibilities after all. Nobody wants to be stuck with a drab drape, that too on Insta.
Another great dimension that Sareegram has is collective learning. @vijayalaxmichabra ran #thesplendoursofodishaweaves for nearly two months that has clocked more than 6500 posts. She painstakingly toured Odisha virtually, district by district documenting the culture and geography of the state and its weaves, even the ones used in curtains and bedsheets! An astute publisher would give her a book deal based on her content.
I ran #thekotakollective in May with @amarjyotchahal and the posts were not always selfies and sarees but also the unique culture scape of Rajasthan and the versatility of the weave that could go from Rs 700 to 70,000. The learning aspect is increasingly emerging in sareegram where there is an attempt to document the unique aspect of design, geometry and cultural facets of a weave. For instance that onion juice and rice paste is applied to Kota sarees as starch; the unique odor in Kalamkari is that of milk which is an integral part of its making process.  
As this piece was being concluded, there are many agendas that a saree has been tied with. #vocalforlocal is one where handloom has been taken up by the sareegrammers and influencers among them as their load to carry. To revive, to popularise and buy for the sake of weavers and their impoverished state due to dead stock and lack of demand. There is online bidding of treasured sarees envisaged for helping the victims of cyclone Amphan. 
 I, for one, find my #atmanirbhar moments in sareegramming. #seeyou at the next hashtag.
The author, an IRS officer, is currently the Director at NIFT, Bengaluru. When she is not grappling with policy issues and design questions, she can be found sareegramming @afsarnama. Views expressed are personal and not of the institute or the Government of India.