Infants should sleep in the same bedroom as their parents for the first year of life, or at least the first six months, to reduce the risk of SIDS or Sudden Infant Death Syndrome, according to new guidelines issued by the American Academy of Pediatrics.
"We know that parents may be overwhelmed with a new baby in the home, and we want to provide them with clear and simple guidance on how and where to put their infant to sleep," said the lead author of the report.
Babies should share a bedroom with their parents, but not the bed. They should be placed on a separate, firm surface, such as a crib or bassinet with a tight-fitted sheet.
The crib should be bare, without soft bedding, pillows, crib bumpers, blankets or soft toys on the sleeping surface. Babies should be placed for sleep on their backs, never on their tummies.
Sharing the same room can decrease the risk of SIDS by as much as 50 per cent.
The new guidelines also recommend skin-to-skin contact immediately after birth for at least an hour. Breastfeeding is also recommended. But mothers should move the baby to his or her crib after feeding.
Avoid smoke exposure, alcohol and illicit drug use during pregnancy and after birth.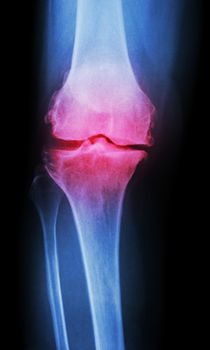 Knee from nose
Here is a novel treatment for damaged knees that could potentially help osteoarthritis patients.
Using cells taken from the noses of patients, Swiss doctors created new cartilage tissue that was transplanted into the knees of 10 patients (aged 18-55 years) whose cartilage was damaged by injury.
According to the findings in The Lancet, two years after the transplant, most patients developed new tissue similar to normal cartilage and reported improvements in knee function, pain and quality of life.
The researchers took a small biopsy from the nasal septum under local anaesthetic using a minimally invasive procedure. The cells were then multiplied by exposing them to growth factors for two weeks. The cells were then placed in a membrane of collagen and cultured for two more weeks. The engineered graft was then cut into the right shape and used to replace damaged cartilage that was surgically removed from the patient's knee.
Two years after the surgery, MRI scans showed the development of new tissue similar to the original knee cartilage. Nine patients also reported significant improvements in the use of their knee and less pain. One patient was excluded due to other sports injuries.
No serious adverse reactions were reported.
"Our findings confirm the safety and feasibility of cartilage grafts engineered from nasal cells to repair damaged knee cartilage," the study author concluded.
Did You Know
Eat your greens to slow signs of ageing. A compound known as NMN (nicotinamide mononucleotide) found in broccoli, cabbage, cucumber, edamame and avocado can slow physical signs of ageing, such as gradual weight gain, loss of insulin sensitivity and declines in physical activity and can improve metabolism, immunity and eye health. The original study was done in mice, but a clinical trial to test the safety of NMN in healthy people is underway.
Cell Metabolism
Rare feat
Margaret Boemer's ultrasound at 16 weeks did not go well. She was pregnant with her third child.
The scan showed that the baby had sacrococcygeal teratoma, a rare tumour that develops in utero at the base of the spine by the tailbone.
It is usually not malignant and can be removed after birth. But rarely, it can become too large in utero and block blood flow that can lead to fatal heart failure.
That is what happened in baby Lynlee's case. The tumour grew so big that it affected blood flow and the functioning of her heart.
Doctors at the Texas Children's Fetal Center advised foetal surgery. Boemer had the emergency surgery when she was about 24 weeks into her pregnancy. The surgeons made an incision in her uterus and removed most of the giant tumour that was almost the size of the baby. The baby was placed back in the womb and the uterus was sewn shut.
The baby continued to thrive in the womb and was delivered via C-section at 36 weeks.
When she was 8 days old, Lynlee had another surgery and is now tumour-free.
Lynlee is now four months old and completely healthy.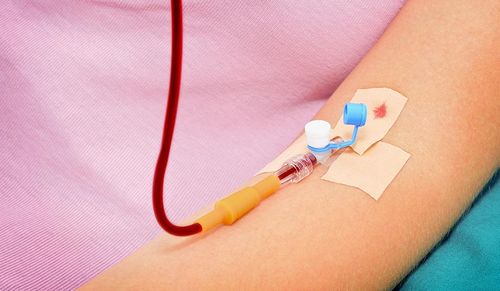 Old equally good
New is not always better. A Canadian study published in the New England Journal of Medicine finds that using the freshest blood for transfusions does not improve patient outcomes.
"It's been a contentious issue, but our study finally puts an end to the question about whether stored blood could be harmful and fresher blood would be better," the lead researcher said.
The study looked at 31,497 adult patients from different hospitals in Australia, Canada, Israel and the US. The mortality rate among patients receiving the freshest blood was 9.1 per cent compared to 8.7 per cent among those receiving the oldest blood. There was no difference in outcome irrespective of the patients' blood type, diagnosis, hospital or country.
Blood transfusion is a common medical intervention. Having stored blood means patients can have blood available when there is an emergency.
"Advances in blood storage now allow blood to be stored up to 42 days before transfusion and the usual practice is to use up the blood that has been in storage the longest. But, because there are biochemical, structural and functional changes in the blood during storage, there had been concerns about the use of 'older' blood. This study reassures us that aging is not bad—even for blood."
Did You Know
Increasing muscle strength through resistance training exercises such as weight lifting can improve brain function in adults over 55 with mild cognitive impairment.
Journal of American Geriatrics Society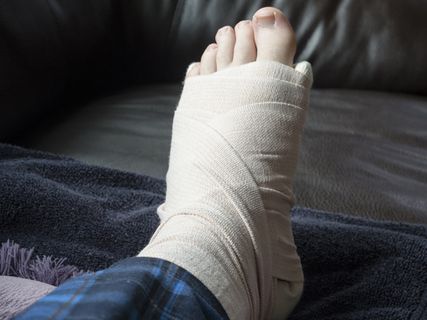 Set in plaster cast
A new type of plaster cast known as close contact casting may help older patients avoid surgery for unstable ankle fractures, researchers from the University of Oxford report in the Journal of the American Medical Association.
"Older adults—those over 60—are suffering an increasing number of ankle fractures from leading more active lifestyles and the rising prevalence of osteoporosis. However, we know that older patients have disproportionately poor outcomes, and their quality of life can suffer as they lose," said the study author.
The two techniques that are currently used to treat unstable fractures are surgery to fix the bones with plates and screws or a traditional plaster cast.
According to the researchers, both techniques have drawbacks: traditional plaster casts are associated with misaligned bones, poor healing and plaster sores and surgery can cause complications due to poor implant fixation, wound healing problems and infection.
The current study focused on close contact casting that uses less padding than a traditional cast and sets the bones by being a close anatomical fit. Casts are applied by a surgeon under anaesthesia.
The study randomly assigned 620 older patients with unstable ankle fracture to either surgery or to receive a close contact cast.
Six months after treatment, there was no significant difference in pain, ankle motion, mobility patient satisfaction and quality of life between the two groups.
Adverse events such as infection and wound breakdown were more common after surgery than close contact casting. Close contact casting required 54 minutes less time in the operating theatre, but it required more outpatient consultations and use of hospital transport.
The time spent by patients in the hospital and to get back on their feet were also comparable.
"Overall, this study indicates that close contact casting may be an appropriate treatment for older adults, reducing the level of resources needed for treatment, and avoiding some of the common complications of surgery."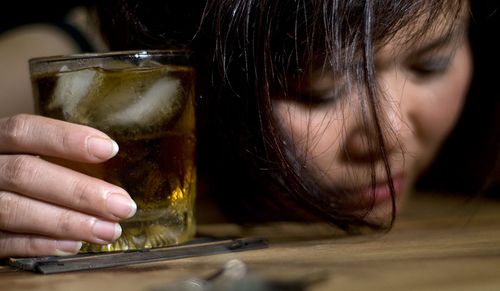 She drinks, too
Women are closing the gender gap in every aspect of life, including drinking and its associated harms. Worldwide, women now are drinking almost as much alcohol as men and engaging in excessive, harmful drinking.
For the study in the journal BMJ Open, researchers analysed data from 68 international studies involving 4 million people, born between 1891 and 2000.
Alcohol use was categorised under three groups: any alcohol use; problematic use (binge/heavy drinking); and health issues associated to alcohol use.
Historically, men were more likely to drink alcohol than women and in quantities that damage their health. But this gap is now closing in all three categories.
Men born in the early 1900s were 2.2 times as likely as their female counterparts to drink alcohol; three times as likely to indulge in problematic use and 3.6 times as likely to develop alcohol-related health problems.
But the difference narrowed among those born towards the end of the century. Men were only 1.1 times more likely to drink than women; 1.2 times more likely to abuse it; and 1.3 times more likely to experience alcohol-related harm.
The gender gap fell by 3.2 per cent with each successive five-year generation, but was steepest among those born after 1966.
"Alcohol use and alcohol use disorders have historically been viewed as a male phenomenon. The present study calls this assumption into question and suggests that young women in particular should be the target of concerted efforts to reduce the impact of substance use and related harms," the study concluded.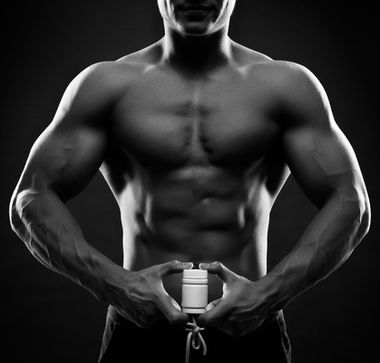 Be warned
The US Food and Drug Administration has issued new warnings about the use and risk of abuse of testosterone and other anabolic-androgenic steroids.
Testosterone products are approved only for men with low testosterone due to certain medical conditions such as failure of the testicles to produce testosterone because of genetic problems, or damage to the testicles from chemotherapy or infection.
But they are widely abused by adults and adolescents, especially athletes and body builders. They are also used by millions of middle-aged men to boost their physical health or libido.
Testosterone abuse can cause serious adverse events affecting the heart, brain, liver, mental health and endocrine system.
"Reported serious adverse outcomes include heart attack, heart failure, stroke, depression, hostility, aggression, liver toxicity, and male infertility. Individuals abusing high doses of testosterone have also reported withdrawal symptoms, such as depression, fatigue, irritability, loss of appetite, decreased libido, and insomnia."
Testosterone products will now carry new warnings about the potential risk of abuse and dependence and the elevated risk of serious adverse outcomes, related to heart and mental health.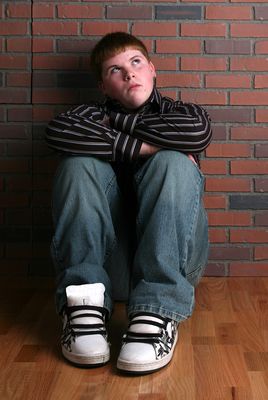 Watch the heart
Can a teen's heart rate and blood pressure predict future risk of mental disorders?
According to a Finnish study published in JAMA Psychiatry, higher resting heart rate and higher blood pressure in late adolescence were associated with an increased risk for a number of psychiatric disorders such as obsessive-compulsive disorder, schizophrenia and anxiety disorders.
The researchers analysed data for more than one million Swedish men, average age 18, whose resting heart rate and blood pressure were measured when they were drafted into the military. They were followed for up to 45 years.
Young men with a resting heart rate above 82 beats a minute had a 69 per cent increased risk of developing obsessive-compulsive disorder; 21 per cent increased risk of schizophrenia; and 18 per cent increased risk of anxiety disorders.
Similar associations were also seen with elevated blood pressure.
On the other hand, lower resting heart rate and blood pressure were associated with substance use disorders and violent behaviour.
"Differences in autonomic nervous system functioning may predate or represent an early marker of psychiatric disorders," the study concluded.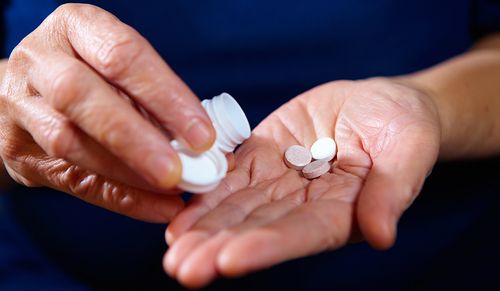 Stick to therapy
Taking medications, especially after a heart procedure, is extremely important. It ensures better cardiac event-free survival.
But among heart disease patients who do not adhere to their medications, coronary bypass surgery may provide a better outcome than angioplasty.
To assess how compliance to medication therapy influences cardiac outcomes, including all-cause mortality, nonfatal myocardial infarction and reintervention, researchers followed 973 heart bypass patients and 2,255 angioplasty patients for up to eight years.
There was no significant difference in outcomes between the two procedures among patients who adhered to their medication therapy. No matter what the procedure, patients who took their medications regularly were more than twice as likely to have event-free rates of survival.
But among patients who did not adhere to their medications, heart bypass surgery patients did significantly better. They were 68 per cent more likely to not have complications compared to angioplasty patients.
"Adherence can have a dramatic impact on the long-term outcome of both heart bypass and angioplasty patients, and that impact may be more compelling in angioplasty than in bypass patients," said the lead author.
Did You Know
Active Facebook users tend to live longer, especially those who accept the most friendship requests. However, there was no longevity benefits for those who initiated the friend requests.
Proceedings of the National Academy of Sciences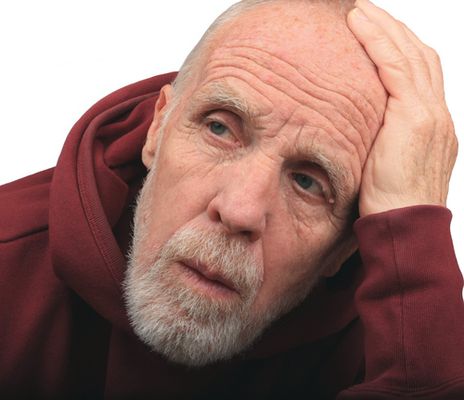 Dementia risk
Prostate cancer patients who receive hormone therapy may have a much higher risk of dementia, according to US study published in JAMA Oncology.
The study was based on 9,272 men with prostate cancer, including 1,862 who were treated with ADT (androgen deprivation therapy).
Men who received ADT had almost an 8 per cent risk of developing dementia over five years, compared with a 3.5 per cent risk for prostate cancer patients not treated with ADT, which means they were almost twice as likely to be diagnosed with dementia.
Men aged 70 and older who received ADT were the least likely to remain dementia-free. Men who were treated with ADT for at least 12 months had the greatest risk for dementia.
Lie after lie
Small lies often lead to bigger lies. Researchers at the University College London have come up with a scientific explanation for the phenomena.
The study published in the journal Nature Neuroscience suggests that our brain gets desensitised to the negative emotions of lying and may encourage us to tell bigger lies.
"When we lie for personal gain, our amygdala produces a negative feeling that limits the extent to which we are prepared to lie. However, this response fades as we continue to lie, and the more it falls the bigger our lies become. This may lead to a 'slippery slope' where small acts of dishonesty escalate into more significant lies," the senior author explained.
The researchers scanned the brains of 80 volunteers while they took part in tasks where they could lie for personal gain. When the volunteers first lied, it elicited strong responses from the amygdala, a part of the brain associated with emotion. But with subsequent lies, the amygdala's response declined even though the magnitude of the lies escalated, making it easier to lie.
The researchers also found that "larger drops in amygdala activity predicted bigger lies in future".
Did You Know
Adults who drink more than two servings of sweetened beverages a day are twice as likely to develop type 2 diabetes, compared to those who consumed fewer than two soft drinks daily.
European Journal of Endocrinology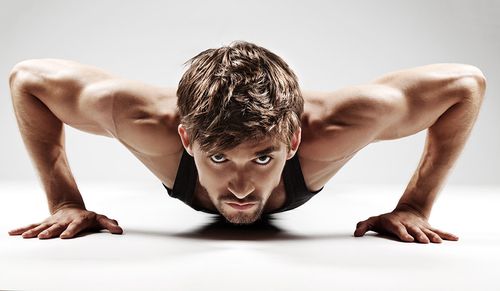 Exercise improves ED
Regular exercise and physical activity can help men who are suffering from erectile dysfunction.
The findings were based on seven previous studies in men aged 43 to 69 years which looked at exercise and physical activity as a treatment for erectile dysfunction.
The study randomly assigned 292 men to do aerobic exercises, pelvic floor muscle exercises or a combination of exercises and 213 men were asked not to exercise.
Erectile function was measured using the International Index of Erectile Function.
During a follow-up of eight weeks to two years, men who exercised saw their scores improve by an average of 3.85 points compared to men who did not exercise.
"The present study suggests that physical activity and exercise interventions improve patient-reported erectile dysfunction, particularly aerobic exercise with moderate-to-vigorous intensity," concludes the Portuguese study published in the British Journal of Sports Medicine.
Contributor: SHYLA JOVITHA ABRAHAM