Losing hair is one of the most traumatic experiences related to cancer treatment. The US Food and Drug Administration has approved the marketing of the Dignitana DigniCap Cooling System, a cooling cap that helps reduce hair loss in breast cancer patients undergoing chemotherapy.
The DigniCap cooling system consists of a silicone cooling cap that is placed directly on the head. An outer neoprene cap keeps the silicone cap in place and insulated and prevents loss of cooling. A liquid coolant circulates throughout the silicone cap, delivering consistent and controlled cooling to all areas of the scalp.
Cooling helps constrict blood vessels in the scalp and reduces the amount of chemotherapy that reaches cells in the hair follicles. It also decreases the activity of the hair follicles, which slows down cell division and makes them less affected by chemotherapy.
The cooling system was studied in 122 Stage I and Stage II breast cancer patients who were undergoing chemotherapy. More than 66 per cent of patients reported losing less than half their hair.
The most common side effects included cold-induced headaches and neck and shoulder discomfort, chills, and pain associated with wearing the cooling cap for a prolonged time.
"We are pleased to see a product for breast cancer patients that can minimise chemotherapy-induced hair loss and contribute to the quality of life of these individuals. Managing the side effects of chemotherapy is a critical component to overall health and recovery," said the acting director of the Office of Device Evaluation in the FDA's Center for Devices and Radiological Health. The DigniCap Cooling System is manufactured by Dignitana Inc., Sweden.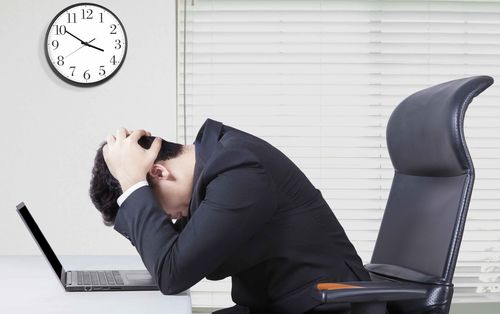 Wake up!
Sleeping more than nine hours a night and prolonged sitting—more than seven hours a day—may be hazardous to your health. Combined with physical inactivity, these lifestyle factors can contribute to early death.
The findings published in PLOS Medicine come from the Sax Institute's 45 and Up Study which analyses the health of the Australian population as they age.
The researchers looked at different combinations of risk factors known to increase the risk of death and disease such as smoking, high alcohol intake, unhealthy diet, physical inactivity, prolonged sitting and too little/ too much sleep to see which combinations had the most impact on a person's risk of dying prematurely from any cause.
During a six-year follow-up of 2,31,048 participants, 15,635 people died.
A person who sleeps too much, sits too much and doesn't exercise is more than four times as likely to die early as a person without these unhealthy habits. Similarly, smoking, high alcohol intake and lack of sleep (less than seven hours a night) is also linked to a more than four times greater risk of early death.
Other combinations that more than doubled the risk of early death included being physically inactive and sleeping too much; being physically inactive and prolonged sitting; and smoking and high alcohol intake.
"Non-communicable diseases (such as heart disease, diabetes and cancer) now kill more than 38 million people around the world—and cause more deaths than infectious disease. Better understanding what combination of risk behaviours poses the biggest threat will guide us on where to best target scarce resources to address this major—and growing—international problem," the study author noted.
Did You Know
Diabetes patients are twice more likely to suffer tooth loss compared to those without diabetes. Preventing Chronic Disease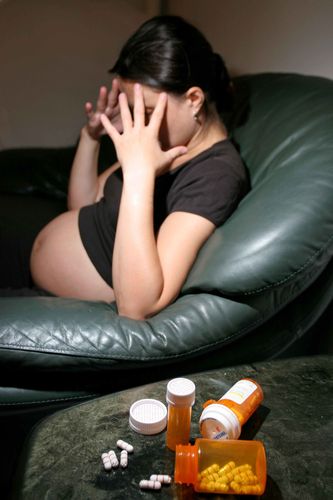 Blue's clues
Taking antidepressants during pregnancy can increase the risk of autism spectrum disorder in children, according to a Canadian study published in the JAMA Pediatrics.
The researchers studied 1,45, 456 children from conception up to age ten; 4,724 infants (3.2 per cent) were exposed to antidepressants in-utero, with 4,200 exposed during the first trimester and 2,532 during the second and/ or third trimester. Subsequently, 1,054 children or 0.72 per cent were diagnosed with autism. Boys outnumbered girls by a ratio of 4:1.
Children of women who took antidepressants during the second or third trimester of pregnancy were 87 per cent more likely to be diagnosed with autism by age 7 compared to women who did not take such drugs. Taking selective serotonin reuptake inhibitors, or SSRIs, the most widely prescribed antidepressants, more than doubled a child's risk of autism.
The use of antidepressants has increased greatly over the past decade; so, too, has the prevalence of autism.
Experts, however, warn that pregnant women should not stop taking prescribed antidepressants without consulting their doctor. Not taking medication can cause a number of problems including low birth weight, premature birth, and developmental issues.
But pregnant women who suffer from mild to moderate symptoms may be able to manage with exercise or psychotherapy, the study author added.
Did You Know
The world's first vaccine against dengue fever, which affects about 400 million people every year—Dengvaxia—has been approved in Mexico and is awaiting approval in at least 19 other countries.
Sanofi Pasteur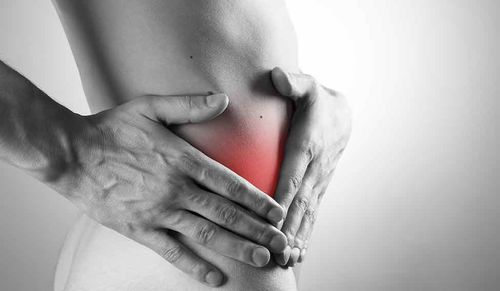 Antibiotics for appendicitis
Treating uncomplicated acute appendicitis in children with antibiotics instead of surgery can be a safe and effective alternative, according to a study published in JAMA Surgery.
The study was based on 102 patients aged seven to 17 with uncomplicated acute appendicitis. The children had early/ mild appendicitis, meaning that their abdominal pain did not last beyond 48 hours and their appendix had not ruptured.
Thirty-seven families chose antibiotics alone and 65 opted for surgery. Those in the antibiotics group received intravenous antibiotics for at least 24 hours at the hospital and then were discharged and advised to take oral antibiotics for 10 days; 95 per cent of the antibiotics group showed improvement within 24 hours and did not require surgery. The rate of appendicitis-related medical care within 30 days was similar for both groups. But two patients in the antibiotics group had to have surgery within 30 days.
The success rate of the antibiotics group (those who did not need an appendectomy) was 89 per cent at 30 days and 76 per cent at 1 year.
Compared to surgery, treatment with antibiotics was associated with less recovery time (21 days vs eight days), lower health costs and no difference in the rate of complications at one year.
"We believe that the results of our study reflect the effectiveness of offering non-operative management to patients and their families in clinical practice," said the study author.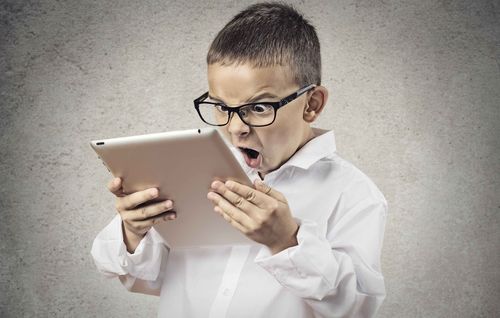 Single focus
If your child does not respond to you when focused on his video game or smartphone, don't shout at him. He may be temporarily deaf!
According to a University College of London study published in the Journal of Neuroscience, people can become temporarily deaf to normal sounds when they are concentrating on a visual task.
Our senses of hearing and vision share a limited processing capacity. So the brain is forced to pick one over the other. This phenomenon is called "inattentional deafness".
Using MEG (magnetoencephalography), the researchers measured the brain activity of 13 volunteers. When the volunteers were doing demanding visual tasks, their brain response to sound was greatly compromised. But they could hear the sounds when they were doing easy tasks.
"We found that when volunteers were performing the demanding visual task, they were unable to hear sounds that they would normally hear. The brain scans showed that people were not only ignoring or filtering out the sounds, they were not actually hearing them in the first place," the study co-author noted.
"In order to hear, we don't just need our ears to be operating; we need our brain to respond to the sound. If our brain doesn't respond because our attention is fully taken by another task, then we experience deafness," the study author added.
Inattentional deafness can have serious consequences, like when a surgeon is so focused on the surgery that he may not hear the equipment beeping, or a pedestrian who is focused on his phone may not hear an approaching cyclist or a car.
Did You Know
Cognitive behavioural therapy and antidepressants are equally effective in treating major depression.
BMJ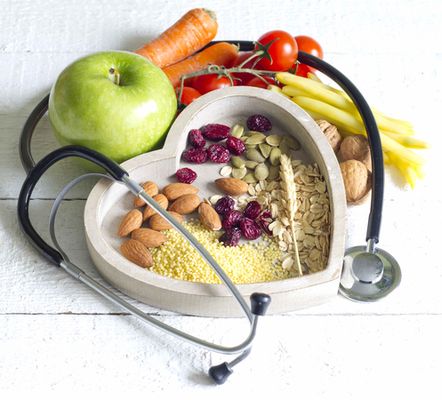 Simple seven
Adhering to seven healthy habits can reduce your risk of heart failure, a condition that reduces blood and oxygen flow to the body, according to a study published in the journal Circulation: Heart Failure.
The American Heart Association's Life's Simple 7 checklist was developed to educate people about lifestyle habits that can promote heart health and reduce the risk of heart attack and stroke. The new study suggests that these simple steps can also reduce the risk of heart failure.
Life's Simple 7 includes managing blood pressure, controlling cholesterol, reducing blood sugar, getting physically active, eating better, losing weight and quitting smoking.
The researchers followed 3,201 participants, average age 59 years, for more than 12 years; 188 participants developed heart failure during that period.
For each one-point increase in cardiovascular health score, there was a 23 per cent lower risk of developing heart failure. Compared to those who scored in the bottom third, those who scored in the middle third cut their risk of heart failure by nearly 50 per cent. Those in the top third reduced their risk even further.
"This is a useful [guide] for a healthy lifestyle that may not only help you reduce your chances of heart attack and stroke, but also of developing heart failure in the future," the study lead author said.
Salt vs soap
Even though cleaning wounds with soap and water before surgery is the standard practice, Canadian researchers report in the New England Journal of Medicine that using saline water is much more effective than soap and water.
For the study, 2,447 patients—across 41 sites in the United States, Canada, Australia, Norway and India—with open arm or leg fractures had their wounds cleaned with either soap and water, or a saline water solution, and one of three different levels of water pressure. The researchers wanted to find out which of the patients would need additional operation within a year due to infection or problems with wound healing.
Reoperation rate was much higher in patients whose wounds were cleaned with soap and water. However, reoperation was similar regardless of water pressure, suggesting that very low water pressure is an acceptable, low-cost alternative for washing open fractures.
"These findings may have important implications for the care of patients with open fractures worldwide since developing countries deal with a disproportionate number of cases. Most of the time we were using soap and water with a high pressure delivery system to clean the wound, but now we don't, and that makes the best practice much cheaper," noted the study author.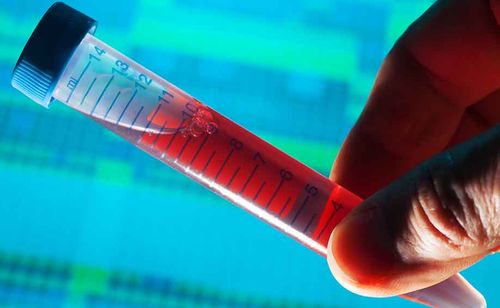 Blood test for ovarian cancer
An annual blood test to screen for ovarian cancer can cut women's risk of dying from the deadly disease by about 20 per cent, according to a British study published in the journal The Lancet.
Ovarian cancer usually does not have any warning signs and is often diagnosed at advanced stages. Nearly 60 per cent of patients die within five years of diagnosis.
The researchers followed more than 2,00,000 post-menopausal women, aged 50 to 74, for 14 years. They were randomly assigned to three groups: annual blood tests plus ultrasound, annual transvaginal ultrasound screening or no screening.
During the follow up, 1,282 women were diagnosed with ovarian cancer, and 649 died of the disease.
When women who had undiagnosed ovarian cancer when they entered the study were excluded, screening with the blood tests cut the overall risk of death from the disease by 20 per cent. There was a 28 per cent reduction in death when only years 7-14 were considered.
The screening blood test, called ROCA, uses an algorithm to look for changing levels over time of a blood protein called CA125 which is linked to ovarian cancer. "Finally we have data which suggests that screening may prevent ovarian cancer deaths," said Prof Usha Menon, who co-led the study.
Did You Know
In a medical breakthrough among canines, a litter of puppies was born through in vitro fertilization. This could pave the way for the conservation of endangered species, the use of gene-editing technologies to eradicate inherited diseases in dogs and for the study of genetic diseases. Dogs and humans share more than 350 heritable disorders and traits, almost twice as many as any other species.
Cornell University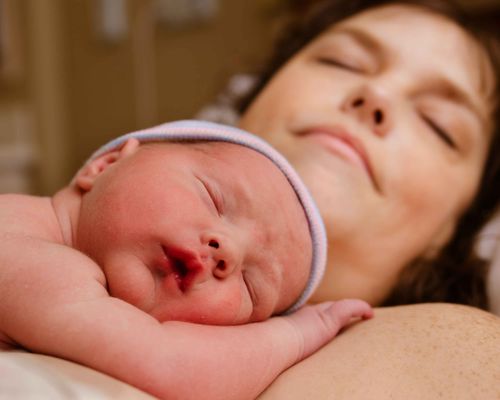 Mother's protective warmth
Preterm and low birth weight babies who get kangaroo mother care (KMC) or continuous skin-to-skin contact with their mothers during the first few days have better survival odds, according to a Harvard study published in the journal Pediatrics.
Nearly four million babies worldwide die each year during their first month of life. Infants born premature or at a low birth weight are particularly at risk. While incubators and other medical technologies can improve survival, they are not widely available in low- and middle-income countries, which accounts for 99 per cent of all neonatal deaths.
The researchers analysed 124 studies that looked at the benefits of skin-to-skin contact.
Newborns who received kangaroo care had a 36 per cent lower death rate compared to those who received standard care. They also had a 47 per cent lower risk of sepsis or major infection, a 78 per cent lower risk of hypothermia, and an 88 per cent lower risk of dangerously low blood sugar.
Newborns who received kangaroo care had higher oxygen levels, temperature and head circumference growth, as well as lower pain measures. Women practising kangaroo care were 50 per cent more likely to exclusively breastfeed at hospital discharge. Hospital readmissions were also lower among infants who received kangaroo care.
"KMC is protective against a wide variety of adverse neonatal outcomes and has not shown evidence of harm. This safe, low-cost intervention has the potential to prevent many complications associated with preterm birth and may also provide benefits to full-term newborns. The consistency of these findings across study settings and infant populations provides support for widespread implementation of KMC as standard of care for newborns," the study concluded.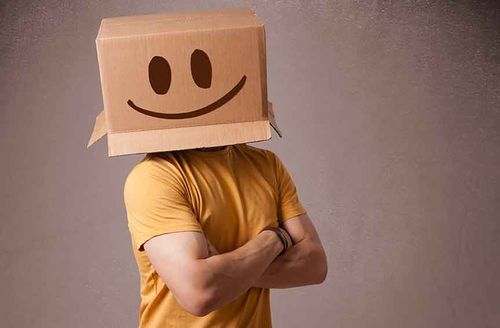 Sad because ill
Unhappiness is not going to kill you; neither will happiness help you live longer. Contrary to popular belief, a study from the University of New South Wales, Australia, published in the journal The Lancet suggests that being unhappy or stressed out do not have any impact on our heath or longevity. On the other hand, being sick and unhealthy can make us unhappy.
For the study, 7,19,671 middle-aged women answered questions about their health and lifestyle habits, and rated their feelings of happiness and stress.
About 39 per cent of the women reported being happy most of the time, 44 per cent were usually happy, and 17 per cent were unhappy. Over the next 10 years, 31,531 women died.
After accounting for health and lifestyle factors, the overall death rate was the same among those who were unhappy and those who reported being generally happy. Unhappiness and stress, by themselves, did not have any direct effect on overall mortality, cancer mortality or heart disease mortality.
"Illness makes you unhappy, but unhappiness doesn't make you ill. We found no direct effect of unhappiness or stress on mortality," the lead author added.
"Being happier in itself doesn't make you live longer. It's the poor health of those individuals who are unhappy that actually explains why they might have higher death rates."
Women who were in poor health, smoked, did not exercise and did not live with a partner generally reported as being unhappy.
Contributor: SHYLA JOVITHA ABRAHAM