Bhoomika Rai's visits to the doctor have come down. Not that she is healthy as a horse. "My iPhone literally keeps the doctor away," says the 27-year-old advertising professional from Mumbai.
Rai weighs about 95kg, and her heart rate is always over 100 beats per minute. "It gets faster when I work out," she says. "Even moderate exercise elevates it to 110 beats per minute. Sometimes, I develop chest tightness, confusion and dizziness." Her doctor advised her to wear a pulse monitor to avoid frequent checkups. She bought a Masimo iSpO2 online for Rs.12,500 a few months ago. The iSpO2, which can be used on iOS and Android platforms, allows her to track 12 hours of measurement and send the data to her doctor. Rai is planning to move to Kolkata by the end of this year, but that will not hinder her virtual consultations with Dr Mohammed Rehan Sayeed, senior consultant and cardiothoracic surgeon at HBS Frontier Heart and Lung Centre, Bengaluru.
"Health care devices are the in thing," says Sayeed. "They have changed the way patients interact with their doctors for the better." Smartphone-based apps and devices have transformed health care. There is an app for everything, from getting rid of mosquitoes to keeping your brain agile with science-based games or reminding you to drink eight glasses of water a day. Also, doctors are being consulted via Skype and WhatsApp.
Kavita Choudhri, 51, a Delhi-based homemaker and entrepreneur, uses an app on her Samsung Note 3 to count her calories. "It keeps track of the number of steps I take along with the distance I cover in a day. Further, I enter my dietary habits, and my phone tells me my calorie intake during the day, thereby helping me make healthier decisions about what I should or should not eat." Choudhri uses multiple apps, each tapping into different aspects of fitness and well-being. "Some apps help me to create a workout regime, while others help me focus on aspects of diet and nutrition," she says.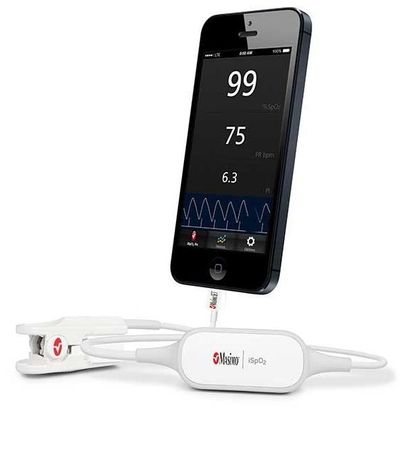 The digital revolution is likely to play a key role not only in encouraging people to follow a healthy lifestyle but also in the diagnosis, treatment and management of diseases, says Dr Devi Shetty, chairman, Narayana Health, Bengaluru. "The outpatient consultations of all chronic diseases like diabetes, hypertension, heart failure and psychiatric illnesses will be done by mobile phones in a couple of years," he says. "A patient having a skin lesion can send a picture to the doctor through phone. The doctor can see it much better on a phone than he can on the patient in front of him." He says followups, too, can be monitored using smartphones.
Originally from Assam, Bimal Kumar Goenka, 52, was diagnosed with type 2 diabetes at 22. He uses the Diabetacare app that offers round-the-clock doctor access. "I enter my blood sugar readings on the app. My doctor has access to this data and he reverts to me with his feedback immediately," says Goenka, who is currently based in Bengaluru. He also vouches for the Snap-a-meal feature on the app, by which he can click and upload pictures of what he eats and have a mobile consultation with the dieticians at Diabetacare.
Shetty says most diseases would be managed better once people go for for cellphone consultations. Virtual consultations using smartphones facilitate more interactions between the patient and the doctor. "That the patient can call the doctor anytime is a great advantage," says Shetty. "It is just a matter of time. Hospitals will set up separate divisions to handle mobile consultations."
Medanta-The Medicity in Gurgaon is all set to launch a stroke and neurovascular app. "Doctors can keep themselves abreast of the latest developments in the management of stroke with the help of this app," says Dr Vipul Gupta, head of neurointervention at Medanta. "The app also allows patients and medical communities to seek expert opinion. One can upload the clinical problem and the images and get their queries clarified by a panel of experts. It can even help a patient find nearby referral centres."
Smartphones have made life easier for doctors, too. At Narayana Health, doctors now don't go to the intensive care unit as often as they used to. "I see my patients' angiograms on my smartphone. So I am seeing my patients more often now than I used to before," says Shetty. And, he says apps do not invade a doctor's privacy. "Once I do the surgery, I keep checking whether the patient is stable. Now I get to know what is happening to my patients even when I am on a holiday. At night, I can go to sleep peacefully," he says.
But not every health app is useful, says Kamal Peter, a 55-year-old breast cancer survivor working with a multinational firm in Bengaluru. "I used the blood pressure monitor, but was not impressed. It was more analytical and didn't measure anything. Data had to be fed in,'' she says, adding that blood pressure is a vital parameter for patients receiving radiation. But, she adds that thanks to smartphones, her family could forward her reports to the doctor when she was recently rushed in the wee hours to an emergency ward. Also, there are growing concerns on whether it would be secure to share medical data through social media platforms.
"By collecting relevant vital signs, the apps have made it easier for both the patient and the doctor to analyse a problem," says Sayeed. "They have a place in health care space but are not all encompassing. So one should use them judiciously."