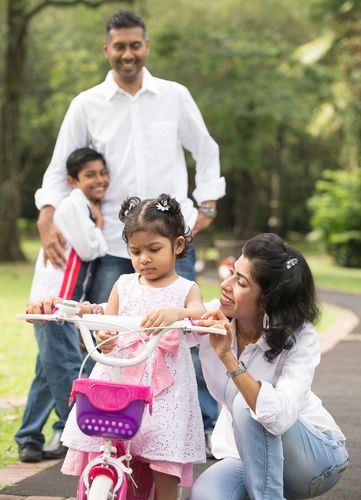 In the film Waiting, two people, very unlike each other, find themselves in a waiting room of a hospital. While they are both there for a loved one, their interactions bring out how different their worlds are from each other's. What stands out starkly is how they express each other. Tara is young and "vomits out" whatever is in her head; the other is Shiv, a much older man, more in control of his words, his thoughts and his grief.
At one point Tara rants to Shiv about how many friends she has on Facebook and thousands of followers on Twitter. In a scene infused with quiet humour, the fact that she is alone and lonely, in this hour of real need, drives home the futility of her superficial online connections. Estranged from real family, Tara being "with it" is of little, or no consequence, in her situation. Her confusion is palpable, heightened by a lack of stable, loving comfort that she could so do with at this eventful point in her life.
In a study that began 30 years ago, researchers from The University of the West Indies initiated a project to see how poor children could have better coping skills. They identified about 125 toddlers, dividing the families into three control groups. Over the next two years, one group was given an additional nutritional supplement for the child. Parents of a second group were coached and asked to play more with their children. The last group got nothing. 
While the project ended soon after, the researchers have followed these children, now adults, through the years. Here is what they found. One group has done best. These individuals scored lower on aggression levels, have better non-cognitive or coping skills and, in fact, earn up to 25 per cent more than those from the other two groups. These were children who did not receive the extra nutrition as a milk supplement, but instead had their parents play with them when they were young. Their supplement was parental warmth and a sense of stable comfort, even in the environment of much poverty. 
The project pointed to another interesting result. To make children do better and thrive later as individuals, it is important to coach parents. As stress levels spike, both from pressures of self image and of making it in what seems like an overly charged, loud and aggressive world, parents often deem their time of play with children as unnecessary. Instead, they inevitably pass on their irritability and aggression to their children. 
This imprints and affects the child's emotional space in ways that could prove profoundly negative. It impacts personality—making the child withdrawn, or unnecessarily aggressive. The effect may be immediate or may pan out many years later. It could inhibit the child from expressing himself or herself, or could stay as silent resentment, shaping his or her general behaviour and attitude towards life, work and the world. 
Parents would do well to remind themselves of how pleasantly they can mitigate such negative situations. By playing with their young ones, singing songs, reading from picture books, playing hide and seek and smiling more, as the control group did, an exchange of warmth happens at a fundamental layer. It also keeps the child within the adult, alive. This exchange is something no gadget can provide. 
Playing with kids helps both parent and child to unwind and share an easy space. The warmth and laughter that ensue give the child a better shot at staying well and alive.