Arya Hayden is sleeping snugly on her mother's lap, indifferent to the media frenzy around her birth. Excitement followed as her mother and former Miss World Diana Hayden told the world that she had used her eggs frozen eight years ago at age 34 to conceive Arya. Hayden wanted women who wish to have babies, but only when they are ready, to benefit from the information. Being the first Indian celebrity to talk about egg freezing for a lifestyle reason, her announcement brought attention back to the technology that allows women to plan their pregnancy unhindered by the fast-ticking biological clock.
Hayden always wanted babies. "I have been looking after babies my whole life," she says. "My mother comes from this huge family of 11 brothers and sisters and she is among the oldest so since the age of 8, I have been changing nappies, washing nappies and giving babies gripe water." A die-hard romantic that she is, Hayden, however, wanted to wait for Mr Right and at 32, she hadn't found him yet. That is when she read about freezing eggs. She told a few close friends that she was considering the option. One friend met IVF expert Dr Nandita Palshetkar, who told him that she and her colleague Dr Hrishikesh Pai offer the service in their fertility centre in Mumbai. Hayden got in touch with Palshetkar.
Hayden's 16 eggs were retrieved and frozen at Lilavati Hospital, where Dr Palshetkar's clinic has a branch. "The sense of freedom that I felt when I froze my eggs, I never anticipated that," she says. "It was the knowledge that I don't have to be aware constantly of the ticking clock." She left it at that.
Years later, after she got married to Collin Dick and tried to conceive, she found she had endometriosis, a painful condition where the uterus lining grows outside the uterine cavity and causes infertility. Her frozen eggs came in handy, she says. In two rounds of IVF, she became pregnant last year and gave birth to Arya in January. "Normally, I wouldn't speak up about my private life. But I am speaking up because if it makes a difference in the life of one person or one woman, it is well worth speaking about," she says.
Her doctors are happy that a celebrity chose to speak about it. "This is the first baby born out of frozen eggs for lifestyle reason in India as far as I know," says Palshetkar. A woman normally produces only one egg in a menstrual cycle. To produce about 15 eggs for the procedure, she is injected with hormones and the growth is watched by ultrasound scan. The eggs are retrieved vaginally under anaesthesia. "Not all women may need the frozen eggs. Medically, egg freezing is indicated in case of egg donation, low sperm count in the partner, uterine failure and cancer because chemotherapy and radiation can affect fertility. The earlier method of egg preservation was slow freezing and ice crystals formed in them affected their survival. The vitrification process now used to preserve eggs and embryos has increased the survival of the eggs from 65 per cent to over 90 per cent. Eggs are dipped in cryoprotectants to prevent ice formation and stored at -196 degrees Celsius in liquid nitrogen. "Now, we are confident that we can use the eggs even years after the procedure," says Pai.
With age, a woman's fertility drops and her chances of giving birth to children with Down syndrome and other chromosomal abnormalities increase. Women who want to delay motherhood can opt for this option without hampering either their career prospects or fertility. This can be liberating for women who are often reminded of the ticking biological clock. "I see it as an empowering option for women," says Dr Duru Shah, gynaecologist, obstetrician and president elect of Indian Society for Assisted Reproduction. She says that in many professions, if they choose to have children, women often lose out on career opportunities and if they delay pregnancy, they may lose out on motherhood and this option gives them both. Facebook and Apple had announced that they would pay for egg freezing of their female employees for them to continue their career.
In 2012, The American Society for Reproductive Medicine removed the experimental tag of egg preservation and called it a first line of treatment for infertility. Their findings showed that the success of IVF pregnancies with frozen eggs was almost comparable to pregnancies with fresh eggs. However, the number of women asking for the procedure for lifestyle reason remains miniscule. "Women tend to wait to do it, they say they will do it the next year and keep procrastinating," says Shah. Pai says they get inquiries about egg freezing at the rate of one a month. "A couple of parents who brought their children, they said, my daughter doesn't want to get married, we read about it, can we do this for her?"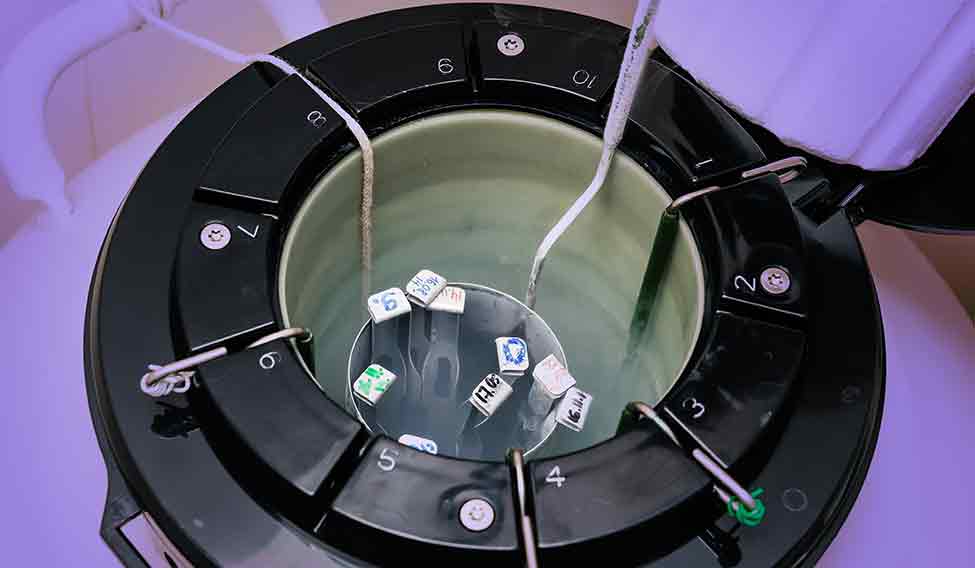 The cost of egg freezing is comparable to IVF—egg freezing costs around Rs 1.5 lakh and the preservation costs around Rs 25,000 a year. How many centres provide this facility? Says Dr Manish Banker, co-chairman and medical director, Nova IVI Fertility, "It is difficult to have an accurate estimate, as there is no national registry. My guess is less than 50 clinics across India offer oocyte freezing services." Freezing 10-15 eggs is enough for multiple births, say doctors, and the chances of successful pregnancy is 50-60 per cent. They warn that success depends on the age at which the woman froze her eggs, her overall health and also the experience of the clinics. Complications include ovarian hyperstimulation due to the fertility drugs, egg retrieval complications including bleeding, infection and damage to the tissue.
Hayden says people often ask her if she was afraid of the procedures. "I didn't experience fear even for a moment," she says. Reading up on the subject helped. Plus, she had thought of it as an insurance policy because she wanted an option in case she needed her eggs in the future. She eventually did. It is apt then that she named her daughter Arya, which means of extraordinary and noble birth.