It was the summer of 2007. Kris Barnoza, an engineering student and a sports enthusiast, felt a nagging pain in his leg. His family physician thought it could be a sports injury and advised a few days' rest. But, when the pain didn't subside with anti-inflammatory drugs, Kris decided to see a specialist, who diagnosed his condition as osteosarcoma, or bone cancer.
After four cycles of chemotherapy, Dr Manish Agarwal, at Tata Memorial Hospital in Mumbai, removed the tumour and filled the gap in the bone with an imported platinum implant. Though Kris could walk now, he was advised not to play football. After a year, Kris had an accident and his implant loosened.
When Kris's family met Agarwal again, he told them that implants are not a permanent solution and advised them to go for a bone-graft instead. "A real bone from a donor, which lasts a lifetime, can be used instead of a metallic implant," Agarwal told Leo Barnoza, Kris's father.
In a one-of-its-kind, complex eight-hour surgery, Agarwal took a donor femur, scooped it out and inserted a fibula taken from Kris's other leg along with its blood vessels, into it. A microvascular surgeon then attached the blood vessels to the live vessels around the bone.
Within six months, Kris's legs were as strong as they were before he was diagnosed with cancer. Kris can now walk, jog and even play football.
Bone grafting, using real bones from a donor, has the potential to revolutionise orthopaedic treatment in India. The donor could be living, brain-dead or dead, and a recipient could be someone who has lost bones or tendons to accident, infections or cancer.
Though the first bone bank was set up at Tata Memorial Hospital in Mumbai in 1988, bone-grafting has not picked up in India. The All India Institute of Medical Sciences in Delhi and Ganga Hospital in Coimbatore, too, have bone banks. However, only AIIMS has the provision to harvest bones from a dead or brain-dead patient. The other two banks store bones that are surgical waste products.
Dr Lobo Gajiwala, head, tissue bank at Tata Memorial Hospital, says that, in any orthopaedic procedure, be it joint replacement or amputation, some healthy bone tissue gets shredded along with the affected bone. "We process these small pieces of bone tissue and use them as bone grafts," she says. "The use depends on the size of the bone tissue. A block or a larger piece of bone can be used as it is, to fill in big gaps and deformities. Small irregular pieces of bones can be processed and powdered. The powdered bone can also be used to fill cavities in the bone. Some dentists use this bone powder in dental treatments."
The biggest advantage of using a donor bone is that it heals like your own bone and, in some cases, regains its vascularity. The two types of the cells in the recipient bone—osteocytes and osteoblasts—start covering the donor bone and vascularise it. The process takes two to three months.
But, why does India have only three bone banks? Doctors believe that there are two reasons: lack of clarity on the legal front and ethical issues. Dr Sanjiv Kumar Marya, who has been trying to set up a bone bank at Max Hospital, Saket, says it is a cumbersome process. "We even bought the infrastructure required but we couldn't get the sanction as authorities were not clear which department had to give permission," he says.
The other major reason is the high profit margins in the prosthetics industry. An orthopaedic implant costs lakhs while a donor bone costs hardly a few thousands (required to process it before the transplant). Not many would be willing to give up the huge profits.
Says Dr Rajesh Malhotra, head of the orthopaedics department at AIIMS: "Orthopaedics across Delhi refer their difficult patients to me but they are not taking initiative in setting up their own bone banks. It is difficult to convince people to donate bones. People in India come forward when it comes to donating eyes but not bones. In the past 10 years, I have not come across any patient who has refused to use a donor bone for treatment. But, how many people donate their bones?"
Also, unlike organ transplant, where the recipient has to be on immunosuppressants for a long time and faces a huge risk of rejection, a bone transplant is much safer and doesn't require immunosuppressants. It is a biological implant and, hence, doesn't react with body tissue.
In case of a dead or brain-dead donor, bones from one donor can help up to 20 people. "One can also do joint replacement with donor joints but it has not been so successful," says Malhotra. "However, it will be far cheaper than the implant. Surgeries using donor bones have the potential to replace calipers and prostheses."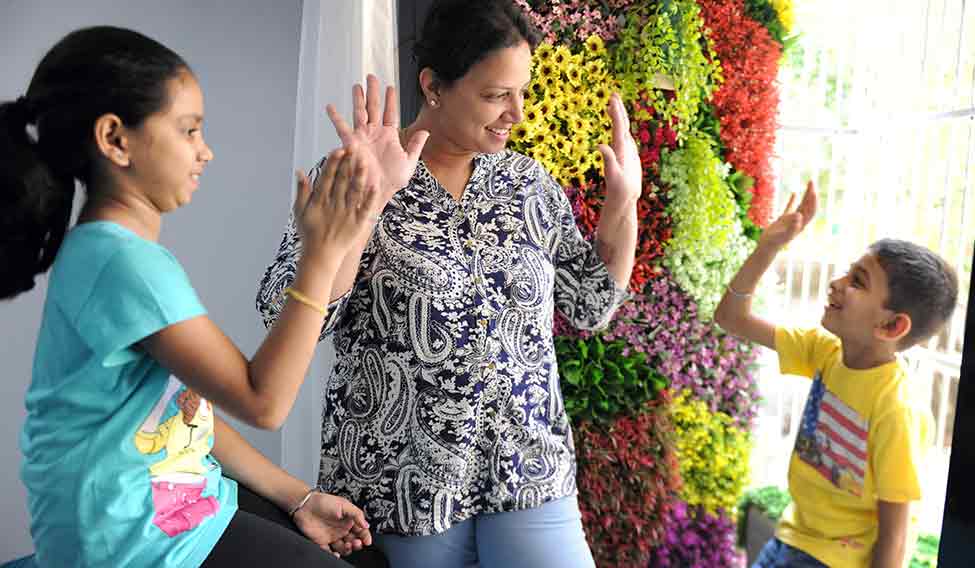 The bones from a dead person have to be retrieved within 12 hours if the body is kept at room temperature. If the body is kept at 4 degrees Celsius, then there is a 48-hour window. The retrieval doesn't disfigure the donor's body. A cut is made on the sides of the legs—from the groin to the ankle. Bones are replaced with wooden rods draped in cotton. Cotton pads are used to give the shape of the knee and calf. Thigh bone, tibia, patella, tendons and the heel bone can be used. At times, these bones are taken out along with their supportive tendons. Doctors use tendons to make ligaments in the knee, ankle, shoulder and also the pelvic bone. Bones from the upper limbs are taken when there is a specific requirement.
Along with bones, doctors take samples of blood, lymph nodes and joint fluid swabs to perform necessary screening tests. After a thorough review of the donor's medical history, samples are tested for HIV, hepatitis A, B and C, syphilis and slow viruses.
"In case of a living donor, we repeat these tests after three months to rule out any possibility of the disease being in its window period," says Dr Aarti Vij, head, tissue bank, AIIMS. Advance tests such as p24 antigen tests can detect HIV infection. Lymph nodes also detect any blood infection at an early stage.
But, in what conditions do doctors take bones from a living donor? Dr S. Rajasekaran, head orthopaedic surgeon at Ganga Hospital, Coimbatore, cites an example: If there is a person who suffers from a hip fracture and requires hip replacement surgery, his hip ball is a waste. This hip ball, however, can be used in some other person. The same happens in knee replacement. In case a person is undergoing a spine surgery, doctors have to remove a few rib bones to reach the spine. These pieces can be used to treat someone else. Doctors can also retrieve healthy bone from an amputated limb.
At any orthopaedic surgery centre, at least 10 per cent to 15 per cent patients need bone grafts. In most cases, doctors use allografts, or bones from some other part of the patient's own body. It causes a lot of discomfort to the patient, slows down recovery and increases the chance of infection. Besides, it escalates the cost of the treatment as doctors have to perform two major surgeries on the patient. A bone graft from a donor does not cause any of these complications.
Also, a five-inch metallic prosthesis may cost about Rs 5 lakh, while a bone graft costs next to nothing. The cost of maintaining a bone bank is about Rs 4 lakh a year, which is nothing compared with the cost of implants that a hospital uses. Rajasekaran says that he requires 5,000 to 6,000 bone grafts a year. And, so, a bone bank helps a great deal. He cites an example of one of his young patients, Madheswaran, who lost 15cm of thigh bone in a road accident. Conventional treatment was not only expensive, but would have cost him two years in recovery. "We used frozen distal femoral allograft to bridge the gap and a plate to support it," he says. "Madheswaran started walking independently after five months."
Doctors who have used bones, cartilage, tendons and meniscus say that the results they get with donor tissue are much better. "A patient faces no restrictions in movement. One can bend, squat, run and do whatever one likes even after a major orthopaedic surgery," says Malhotra. "But, many more bones banks are needed to make this possible."
LIVING THROUGH OTHERS
Pawan Kumar was 19 when his bike rammed into an oncoming car. After 13 days at AIIMS, doctors declared him brain dead. When his uncle Sunder Kumar went to see him in the ICU, a nurse told him that the chances of his survival were nil and asked if they would consider donating his organs to save other lives.
Her words struck Kumar. "Just a few days ago, during a conversation, Pawan mentioned that he would like to donate his organs if it would save someone's life. I convinced my brother and father for organ donation and asked the hospital to go ahead with it," says Sunder.
The following day, his family read in the newspaper that his liver was transplanted into a 31-year-old woman and two people in their 40s had received his kidneys. His corneas and bones are with the bank. "It has been seven months now but we feel that he is alive somewhere. I look for his eyes in every person I meet these days. Maybe I will get to see him one day," says Sunder.
NEW LEASE ON LIFE
Swati Pawar, 36, is the first patient on whom bone grafting was done in India. The surgery lasted 36 hours.
In 2000, Swati was diagnosed with cancer of the bone and the tumour was removed after she completed two cycles of chemotherapy. But she had to wait for two years before she got the required bone graft from a donor.
Swati, a mother of two now, has forgotten about the cancer and the bone implant is no longer a stranger to her body. "I can do everything that other people do," says Swati, bending her left knee.
HARVESTING THE BONE
* The bone is taken from the donor—living, brain-dead or dead.
* The bones are washed with absolute alcohol, processed and tested for diseases including HIV and hepatitis.
THERE ARE TWO WAYS TO PRESERVE BONES
* There are fresh frozen bones, which are washed, tested and refrigerated at minus 80 degrees Celsius. These bones are stronger and last a lifetime.
* Another method is to freeze-dry bones. In this method, bones are sterilised using gamma radiation. When subjected to radiations (25 gray of gamma radiation), the bone loses its actual strength and becomes brittle.