Pharmaceutical innovation is a lengthy and uncertain process. Thousands of molecules must be tested, before one potential drug candidate emerges. It takes over a decade, and an estimated two billion dollars, before a new medicine is available to treat patients. This cost of research includes the cost of thousands of failures, because, for every 5,000 to 10,000 molecules that enter the research pipeline, only one succeeds. Still, our ongoing search for better, healthier lives depends on continued innovation.
While we as doctors use our skills to save lives, there can be no doubt that we would be helpless if scientists and manufacturers were not discovering new medicines. The fact is that we constantly need newer and better treatment options for treating complex health conditions and modern diseases.
In cardiology, some interventions, such as percutaneous coronary intervention (PCI) and coronary artery bypass grafting, have not yielded positive results in terms of prolonging life (except primary PCI for heart attack). However, cardiac drugs like statins and Aspirin have fared better, and are helping numerous cardiac patients.
Let us view the historical perspective to better understand this. Worldwide, life-expectancy at birth in 1900 was 30.9 years; in 1940, it was 46.7 and it rose to 61.13 in 1980. This dramatic improvement in life-expectancy after 1940 is possibly due to three factors: a wave of global drug innovations (penicillin and vaccines), the spread and availability of medical and public health technology in poorer countries, and an increase in health awareness or a growing desire among people to stay healthy. While the early improvement in life-expectancy resulted from control of infectious diseases, subsequent improvement was a result of the focus on lifestyle diseases like heart disease and diabetes.
Still, multiple challenges abound. For example, India is slated to become the diabetes capital of the world. According to the International Diabetes Federation, India is home to nearly 67 million diabetics. In a study by Cardio-metabolic Risk Reduction in South Asia (CARRS) that ranked cities by the number of people prone to diabetes, Delhi came out on top of the list of Indian cities. Chennai came second. Women were found to be more likely than men to develop the condition. It is well known that diabetics are prone to coronary heart disease and high blood pressure. Thankfully, much work is going on in an effort to manage these disorders.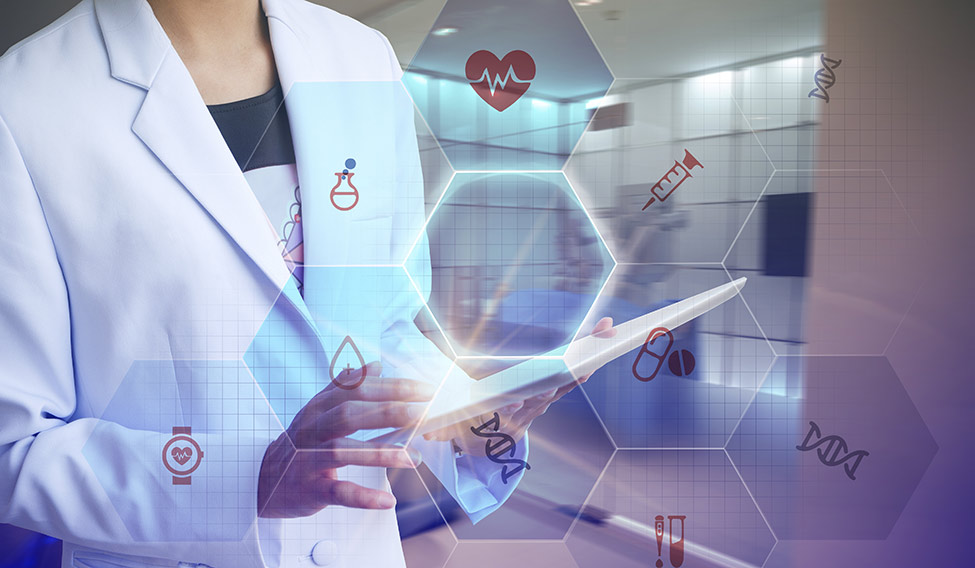 Many recent drug innovations have helped combat lifestyle diseases effectively. A study has revealed that patients with type 2 diabetes had 38 per cent better survival when treated with metformin mono therapy, than when compared to those receiving other treatment. They also showed 15 per cent longer survival. Another new development is that patients prone to extreme fluctuations in sugar levels no longer need to go through the harrowing experience of jabbing themselves to receive medication. New drugs such as Victoza, a daily single dose drug, and Trulicity, a weekly drug were introduced in India early this year. Even a herbal anti-diabetic drug that was launched by the Council of Scientific and Industrial Research in October 2015 has been scientifically validated. The complicated process of diabetes management has now been simplified by a device, discovered in 2015, which measures the exact level of blood glucose concentration. Another company is working on a non-invasive method that can help detect diabetes through saliva-based tests.
Similarly, investigators at The Scripps Research Institute, Mayo Clinic and other institutions have identified a new class of drugs that can dramatically slow ageing, and improve cardiac function. The two drugs are dasatinib (an anti-cancer drug) and quercetin, a natural compound found in many fruits, vegetables, leaves and grains. Drugs like ACE-I, ARBs, hydralazine and beta-blockers, too, are proving promising in the context of heart failure. Heart transplantation is becoming the therapy of choice for the treatment of end-stage heart failure and has been shown to increase life span while also improving exercise capacity and quality of life. There is a lot of work happening worldwide in human genomics, next-generation DNA sequencing technologies, and stem cell advances, all of which is aimed at improving health and increasing life span. All this work has come about thanks to the zeal and commitment of the innovators.
Clearly, the future of medicine and health improvement on a large scale depends heavily on innovation. Any step that halts this progress can be very detrimental for our future generations. At the same time, we have to make sure that innovation benefits a large section of the population. The enormous benefit that can accrue from continuously innovating, and then ensuring the results of this innovation reach the masses, is bound to exceed our expectations.
For innovation to thrive, innovators need the assurance that research will be rewarded. At the same time, doctors and patients need the assurance that the innovations will reach those in need. This requires a strong, stable and predictable research environment that rewards medical innovation.
Dr Sundeep Mishra is the editor of Indian Heart Journal and professor of cardiology at All India Institute of Medical Sciences.