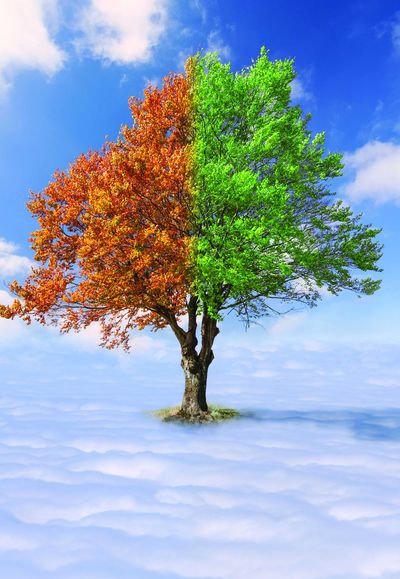 The money plant, placed in a corner by the corridor, died. It had come with a few other plants, all of which, placed at different places, had thrived. This one, though, despite repeated efforts to tend to it, did not pull through.
A friend's old gardener came by to replace it with another plant. "Place the plant outside for a while. Then bring it in," he instructed. "Do it for a few times over the next couple of weeks."
"Shouldn't we just leave it here for it to catch up in this environment?" I asked. "The one I have just put was initially tended outdoors," he explained. "It needs time to get accustomed to this space. Introduce it gently to its new spot."
Gentle strategies
A series of studies have revealed that more children are allergic to peanuts than ever before. The symptoms of the reaction may vary from mild to severe with redness or swelling across the body, difficulty in breathing and digestive reactions, besides other signs. In extreme cases when the respiratory tract is dangerously constricted, accompanied by a drop in blood pressure, the condition may be life-threatening and requires immediate medical treatment.
While the causes that have spiked the prevalence of such allergies are still unclear and under investigation, doctors and experts are exploring ways to deal with it. A recent study in the US noted that children born to women who ate peanuts and other nuts while pregnant have a lesser chance of developing nut allergy.
Another study noted that while it was dangerous to feed whole nuts to children under the age of one (because of the heightened risk of choking), giving them peanut butter or ground peanut in small quantities drastically reduced the chance of them acquiring an allergy.
Drastic cuts
In another instance, a young Indian friend visiting from the UK advised that I go off wheat to contain a somewhat inexplicable heaviness I had been experiencing in the abdomen over several months. "Give it up completely," she said, citing her own example of feeling much more active after she had done so. That she was a fitness expert and trainer added weight to her opinion and suggestion.
I, however, hesitated. While I had largely cut down on rotis and paranthas and was mostly having rice instead, I was unprepared to sacrifice the intermittent samosa, papri or any other such snack. It seemed drastic to cut it out entirely. That would evidently lead to uncomfortable situations, were we to eat outside, which we often do.
Soon after, my friend went on a trek to Uttarakhand. She returned to tell of how one night there was only wheat to be had and, having done so, she had experienced the most violent digestive reaction she had ever had.
Gentle change
The instances cited above, though unrelated, stand testimony to the principle of gentle change. In the case of containing peanut allergies, instead of cutting the substance out, experts are clear in advocating having the nut in small quantities to allow the body to get and stay familiar with its properties.
In his suggestion to keep the plant indoors and outdoors intermittently for a while, the gardener urged the same principle of gentle transformation so that the plant had a chance to fit into its new space. Just as by not rejecting wheat altogether, unlike my friend, I am still able to slip in the occasional samosa!