Naveen and Archana had an arranged marriage, six months after it was fixed. Archana was distressed that their sexual life was non-existent. In the 18 months of their marriage, Naveen attempted sex only three times and mostly gave excuses to avoid intercourse. In private, he confessed to the therapist that he does not get turned on by Archana. "Were you forced into the marriage?" "No," he replied. "If you had a fairly long courtship, did you not realise at that time that Archana was not the one for you?"
"I never thought about all this. All that I was looking for in a spouse was whether she was a practising lawyer like me. My parents had a turbulent marriage. My father was a busy professional and, hence, could not spend enough time at home. My mother, who is a homemaker, could not tolerate this and our home was a battlefield. I thought that if both are working and belong to the same profession the marriage will be smooth-sailing. It is only after marriage that I realised my mistake."
Choosing a partner, irrespective of whether it is arranged or love marriage, is a process that must be taken seriously. In India, marriages are often between two families and not merely between two individuals as in the west. So, many alliances are finalised by looking at aspects that have no bearing on marital compatibility. Caste, subsect, groom's income, the dowry and horoscopes are given more importance.
All efforts are directed towards aspects such as the wedding hall, the menu and catering, decorations, clothes, jewellery, makeup rather than the couple's expectations, aptitude and attitude. It is important to realise that it is just the beginning: After the wedding day, the rest of their lives will be spent with a new partner and a new family.
So what can guarantee a happy married life? Unfortunately, there is no fool-proof way of knowing whether a marriage will be a success or not.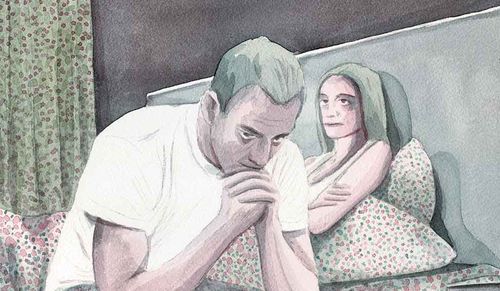 Reasons for marriage
Communication and trust will ensure that the partners are entering a bond they are ready for because although marriage is not a job, it is a lot of work. Getting married to solve a family problem, only to have children, because one has reached the "marriageable age" or is being forced by parents are all recipes for disaster. More than trying to find out if your partner has the right reasons, make sure you do.
While evaluating a potential partner, irrespective of how long you have known each other, certain aspects like children, work, expectations from marriage, decision-making and caring for elders need to be discussed before tying the knot. Contractual disappointments can lead to marital discord.
Lifestyle and shared interests
Partners should evaluate each other's lifestyles. These can involve anything from the way they eat to what they eat, sleep and exercise and entertainment. Shared interests are not a predictor of happiness; however, it does help in their bonding.
Adaptability
Two-way flexibility and adaptability can go a long way in sustaining married life. In many cases, people are ready to accept love, sacrifice, favours and compromises when it suits them, but think twice when it is their turn to perform. Having the skill to assess this with your partner is critical.
Communication style
How your partner communicates, both verbally and non-verbally, is important. It is important to not only clearly convey your side, but also explain it in a way they can understand. Communication sets the tone for the progress of the relationship.