A new non-invasive method of stimulating the brain called repetitive transmagnetic stimulation can work wonders in treating depression. "The results are promising," says Dr Rakesh K. Chadda, professor of psychiatry at All India Institute of Medical Sciences in New Delhi that offers the treatment for free. "It refers to stimulating a defined area in the prefrontal cortex using high frequency magnetic waves, which helps in normalising the dysfunction responsible for depression. It is generally a 20 to 25 minutes session, wherein the patient is fully awake and feels no pain. The treatment is generally given five times a week for two to three weeks." The hospital may soon get a new RTMS machine with robotic arms.
Do responses to medication have a genetic basis? Researchers in AIIMS have been trying to find out if it is possible to predict which patient would respond to what medication. Given that a large number of antidepressant medications are available in the market, understanding the genetic basis of drug response is all the more important. "Another study on the genetic markers for identifying suicide risk in patients with depression is going on,'' says Chadda.
At the National Institute of Mental Health and Neuro Sciences, Bengaluru, professor of psychiatry Dr Prabha S. Chandra is juggling two studies on women and depression. One looks at depression in girls aged 16 to 19 years. "It was done on the general population," says Chandra. "We found that 23 per cent of 520 girls who took part in the study had significant distress. Nearly 30 per cent of them reported that they had thought of self-harm at some point in the last one year." The reasons for depression ranged from relationship issues and gender disadvantage to sexual harassment.
The NIMHANS study on postpartum depression is funded by the Indian Council of Medical Research. "We are eight months into the study. It is one of the first Indian studies on postpartum depression," says Chandra. "We follow 650 women in urban Bengaluru at every trimester of the pregnancy and after childbirth. The initial findings indicate that around 11 per cent of them suffer from depression."
Researchers believe that if mothers are looked after well during pregnancy, a lot of prisons and hospitals could be closed down. Maternal depression causes drastic changes in the foetal brain and can affect its programming. When the mother is stressed, her body secretes cortisol, the stress hormone. The placenta and uterus have an enzyme called 11-B HSD2, which transforms cortisol into inactive cortisone.
When the mother faces high levels of stress, that too for long periods, the enzyme fails to do its work. So, cortisol reaches the foetal brain and causes damage.
"Exposure to maternal stress affects the development of the foetus in many ways," says Chandra. "It may not be just growth retardation. The child can have a lot of behavioural problems, too. He can also develop hypertension, obesity and diabetes later in life because of prenatal stress."
Studies in the UK indicate that anxiety disorder, oppositional behaviour and being prone to anger seem to be linked to foetal programming.
Postnatal depression affects about 10 to 15 per cent of women in the year after giving birth. Most women and health care professionals prefer an effective and accessible non-pharmacological treatment. "A recent study showed that an exercise intervention that involved encouragement to exercise and seeking social support to exercise may be an effective treatment for women with postnatal depression, including those with thoughts of self-harming," says Dr Pratap Sharan, professor, department of psychiatry, AIIMS. "Tailored physical activity can also serve as an intervention for pregnant women with depression. A study done in Sweden that performed a comprehensive evaluation of the relationship between physical activity and depression scores in women followed from mid- to late life showed that individuals with decreasing physical activity over time evidenced higher depression scores at a 32-year follow-up."
Expert view
Seek Timely Help
By Dr Naren Rao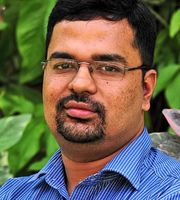 Women facing baby blues or postpartum blues have symptoms of depression, but the changes are mild and resolve spontaneously within 10 to 14 days. However, around 25 per cent of women with postpartum blues develop a more severe form called postpartum depression, which if undiagnosed, could have a devastating effect not only on the mother but also on the baby and the family.
Adolescent mothers, with a history of depression, inadequate family support and relationship problems with partner, are at a higher risk of developing postpartum depression, which is a major cause for suicide.
Postpartum depression manifests with persistent depressed mood, lack of interest in pleasurable activities, sleep and appetite disturbances, fatigue or energy loss, feeling of worthlessness, excessive guilt and recurring thoughts of death or suicide.
Timely medical intervention in the form of psychotherapy (cognitive behaviour therapy and interpersonal therapy) and antidepressant medications are effective in treating postpartum depression. Early treatment of the mother reduces the risk of behavioural problems and psychiatric symptoms in the child.
Rao is psychiatrist and neuroscientist at Centre for Neuroscience, Indian Institute of Science, Bengaluru.