When Anandibai Joshi returned to India from the United States in 1886, she became the first Indian woman to earn a degree in western medicine. Undeterred by the vociferous opposition from the orthodox Hindu society she belonged to, Joshi went all alone to study in Woman's Medical College of Pennsylvania. Her husband stood by her. On her return, she was given a hero's welcome and appointed physician-in-charge of the female ward at Kolhapur's Albert Edward Hospital.
More than a century later, we have many highly-trained and competent women doctors who are ambitious and willing to take up challenges. A closer look, however, would reveal the gender issues in their representation as well as in number.
While women dominate the nursing category, according to the 2011 'Human Resources for Health in India' report in The Lancet, they comprise only a third of the total health care force and make for only 17 per cent of the total allopathic doctors in India.
Women doctors are common in fields like paediatrics, obstetrics and gynaecology, ophthalmology, dermatology, anaesthesiology and general practice, but rare in fields like orthopaedics, cardiology and neurology. They are more likely to be physicians with fixed hours than surgeons with unpredictable timings.
While the exact numbers are not available, there are only about 60 women members in Indian Orthopaedic Association and there would be only a few hundred female cardiologists in the country.
The trend is not restricted to India. In the US, women made up only 20 per cent of all cardiologists, according to the American College of Cardiology. In the UK, a census in three territories showed that only 90 of 766 cardiologists were women.
The most common reason cited for the lack of representation of women in these fields is that they require intensive training and have demanding schedules. It takes a minimum of 10 years to complete the specialisation and another few years to gain work experience. If the woman gets married in between, then she has to cope with both family responsibilities and work pressures. There is also a break of one or two years after the birth of a child and, in the end, women lag behind their male counterparts.
Dr Paresh Doshi, head of neurosurgery at Jaslok Hospital in Mumbai, says there is a steep learning curve in surgery with a lot of uncertainties and a lot of emergencies, which may be discouraging women who look for work-life balance.
According to Dr V. Shanta, renowned cancer expert and director of Adyar Cancer Institute in Chennai, as long as women have these dual roles, they will be more likely to take non-clinical specialities even if they are as capable as men. "Unless they have a very understanding partner, it becomes very difficult to manage both, especially if they have children who are growing up," she says.
Women often are discouraged by their peers. Dr Namita Pandey, consultant breast oncosurgeon at LH Hiranandani Hospital in Mumbai, says she had to wage many battles to take up this field. "I was told 'no patient will come to you. It will be impossible for you to continue in this field'," says Pandey, who admits to breaking down several times after facing opposition and even thought of giving up. But, thanks to the support provided by her father and brother, and later her husband, Pandey could pursue her dream.
Dr Hetal Marfatia-Patel, associate professor in the ENT department at KEM Hospital in Mumbai, says she was passionate about general surgery but was told that she would not be able to take both her work and family life together. "I was told 'if you take general surgery, there would be no time to get married and have kids'. I then took up ENT surgery," says Patel, who, however, does not regret the decision.
Dr Rujuta Mehta, paediatric orthopaedic surgeon, remembers being told that orthopaedics is not for girls and that she will not be able to handle it. The other discouraging remark was that even patients preferred male doctors.
"It has happened many times. Patients look at you and call you a sister or ask you for your senior," says Dr Vibha Varma, consultant liver transplant surgeon at Kokilaben Dhirubhai Ambani Hospital in Mumbai. The bias, however, disappears during the treatment and a trust is formed.
Clinical psychiatrist Dr Harish Shetty says the myths of masculinity still rule our mindset. "When women are repeatedly told they can't do something, it gets reinforced in their minds as well and they choose non-demanding specialities," he says.
The trend, however, is changing as more and more women are opting for challenging specialities. S. Narayani, facility director at Fortis Hospital in Mumbai, says more women are joining demanding specialities than before probably because of greater awareness and family support. "Women are working round the clock, doing complex work and are not shying away from taking up fields like surgery, cardiology and even urology," she says.
In the stories that follow we feature six women doctors who disproved the naysayers. They chose difficult and challenging specialities and are doing well in their professional and personal lives.
Many of them, in fact, think that being a woman is an added advantage that helps them in treating their patients better. They have only one message for the young generation of women doctors: choose the field you love and are passionate about and work hard, nothing else matters.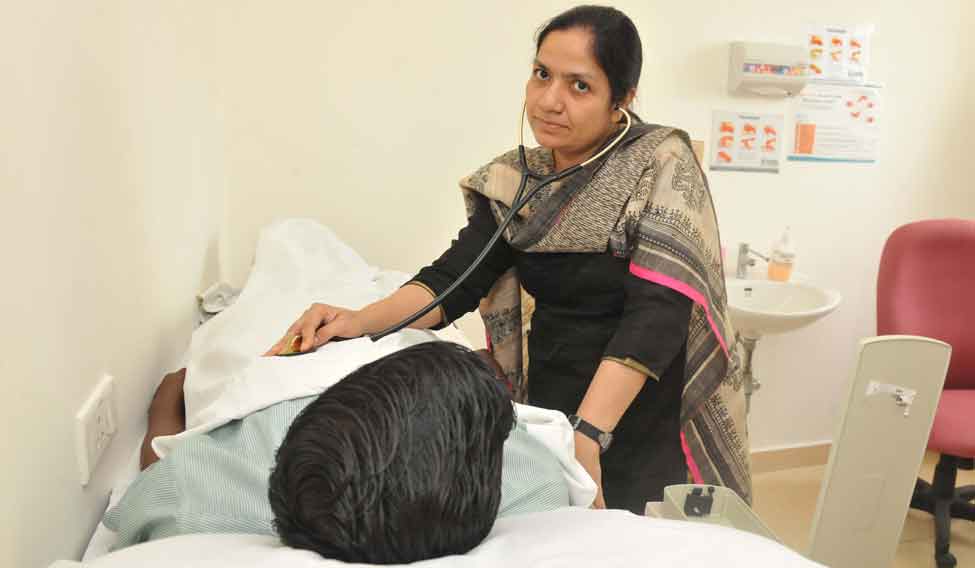 My passion for the field brought me here
Dr Zakia Khan, cardiologist
When she was doing her residency, Zakia Khan didn't feel too comfortable in the obstetrics and gynaecology department, the so-called women's domain in medicine. The day she worked in the cardiac ICU, she knew she had found her calling. "I saw how lives were saved there and thought this is what I wanted to do with my life," she says. Khan completed her MD in medicine in 1991 and did her specialisation in cardiology from Grant Medical College and JJ Group of Hospitals in Mumbai. She is one of the few women cardiologists in the city and is currently heading the department of cardiology at Fortis Hospital in Kalyan.
Being a woman in a male-dominated field did not deter her. "I went into this field because I was passionate about cardiology. I was not thinking about my gender at all," says Khan, 49. "I am passionate about cardiology and think it is one of the most challenging fields."
She has experience in clinical, non-invasive and invasive cardiology and has spent 18 years in critical cardiac care. "You can choose to be a clinician and just prescribe medications but if you want to be in the real thing, then you have to treat heart attacks, be aggressive and do the interventions," she says.
Was it difficult to find acceptance among the patients? "As long as you deliver quality care, gender doesn't matter," says Khan. "When they see your work, all the resistance dies away. All the hospitals where I have been practising know that I am very committed to the job. Whenever I get a call, I am there."
When her husband, Aijaz Khan, who is a paediatrician, asked her to marry him, she asked him if he was ready to marry a cardiologist, who worked for more than 12 hours a day and was available on call at all times for emergencies. "You need an understanding partner if you are in this field," says Khan, who gives credit to her husband for being there for their two kids when she is at work.
Being a woman has never come in the way for Khan. The only time she felt let down because of her gender was when she took maternity leave―she was a lecturer at Grant Medical College at that time―for the birth of her son. She had delayed having a baby when she was doing her specialisation in cardiology because it involved working in the cath lab and being exposed to radiation.
After completing her studies, she joined the Grant Medical College. Before she went on maternity leave, Khan was assured by the college dean that she would get the same post when she rejoined. But when she returned, the new dean asked her to either start anew or quit. Khan took the hint and left.
"I would have liked to stay and teach for a few more years before starting my own practice but I was forced to start private practice soon after," she says. "I felt cheated in a way because I had decided to delay pregnancy for my work, but the hospital was not willing to accommodate me."
But that is just one odd incident in Khan's life. She believes that being a woman has worked in her favour. A woman can connect with patients, be gentle with them and communicate in a better way as compared to men who can be mechanical at times. "I work in a corporate hospital and if you notice, most of the administrators here are women," she says. "If women want to be at the top, they have to be extraordinary to be there."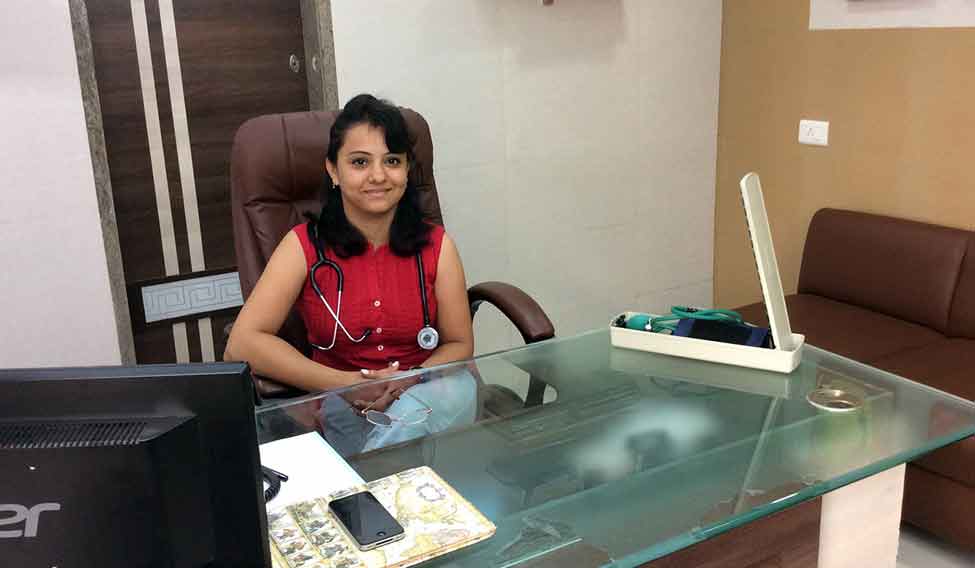 The bias is in the mind
Dr Namita Ganjawala, sexologist
Say the word 'sex' and most people would either squirm, look embarrassed or giggle. Our society still hasn't reached the stage where men and women can discuss matters related to sex openly. The result is misinformation, ignorance and suffering as even painful sexual health problems don't get treated on time.
This is where sexologists play a key role in spreading awareness about the common sexual issues, breaking the myths and creating a comfort zone for the patients to open up. Not a job that many women would prefer. Dr Namita Ganjawala, however, took it up as a challenge.
A psychiatrist by education, Ganjawala started working with sexologist and psychiatrist Dr Mukul Choksi in Surat in 2010. "It was after joining him that I got interested in it," she says. Today, she figures among the handful of women sexologists in the country.
It was not a smooth start for Ganjawala. Most of her patients were men who would just sit and stare at her. It made her nervous but then she found a way to deal with the situation. "As soon as a patient comes, I ask him if he has any sexual problems and the person immediately open up," she says.
The hesitation shown by the patients has more to do with the subject than her gender, says Ganjawala, 30. "Some of the top gynaecologists are men. So all this bias is in the mind," she says.
How did her family react to her choice of specialisation? "They asked me if I would be comfortable working as a sexologist. When I told them yes, they were happy as I was among the few women who have taken up this field," she says.
Sexologist Dr Prakash Kothari is impressed by Ganjawala's dedication. "She is very good and I refer all my patients in Gujarat to her," he says.
The role of a sexologist is as much about counselling the patient as it is about prescribing medicines. "The patients come from all economic stratas and some do not even have basic knowledge about the various issues, so the job requires a lot of patience," says Ganjawala. There are also awkward moments during sessions like when patients talk about their fantasies. "I have to be careful about my dressing. Some patients have told me that they get erections only when they are in the clinic and not when they are with their wives. I listen to them and tell them that it is okay," says Ganjawala.
Through her consultations, Ganjawala has found that women have become more assertive when it comes to their sexual needs. "Even if they do not themselves come to us, a lot of them send their husbands," she says. "Many of them get frustrated if their husbands can't satisfy them sexually and even threaten to end their marriage."
Ganjawala says she will get married only when she finds a man who understands the challenges in her profession and is ready to deal with it.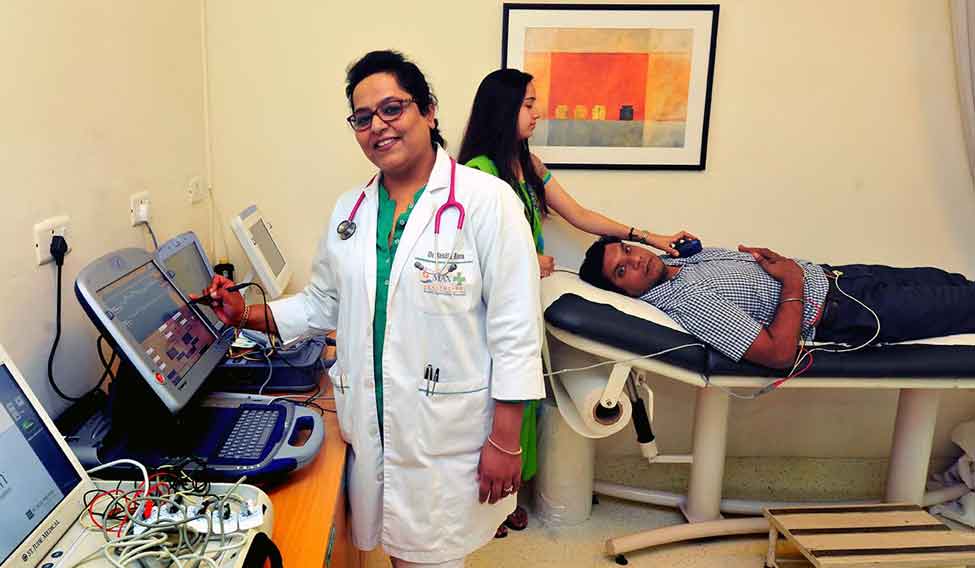 I had to work thrice as hard as my male colleagues
Dr Vanita Arora, cardiac electrophysiologist
Dr Vanita Arora has never been drawn to the easy path in life. So when it came to picking a specialisation, she took up the challenging field of cardiac electrophysiology. Still in its nascent stage in India, this superspeciality deals with correcting disorders of the heart's electrical system and rhythm.
Today, Arora, is one of the 70-odd cardiac electrophysiologists in the country. What drew her to the field was the fact that it requires a lot of hard work, dedication and a thorough understanding of the subject to be able to analyse the parameters accurately.
"There were many people, seniors included, who said this field is not meant for women. But my mentor Dr M.L. Bhatia told me that I must pick a field which fascinates me so that my work doesn't become drudgery," says Arora, 45. "Since I would always discuss electrophysiology with him, he asked me to do my specialisation in it. And so I took it up."
After completing her specialisation in cardiology in 1998 from Escorts Heart Institute in Delhi, Arora went to Germany, the US and Singapore to get trained in different aspects of electrophysiology. She returned to India in 2002 and joined Escorts Heart Institute and Indraprastha Apollo Hospitals before joining Max Super Specialty Hospital at Saket in Delhi as associate director and in-charge of cardiac electrophysiology and arrhythmia lab.
"This field is still relatively unknown in India but we have seen a lot of growth in the past two decades and it is expected to grow even more in the next decade," she says.
Arora had to work extra hard to be noticed in a male-dominated field. "I had to work thrice as hard as my male colleagues to show that I am as good as them," she says. "I have worked continuously for three to four days and have taken up the most challenging cases."
Arora remembers treating a 90-year-old patient with recurrent breathlessness and fainting spells. "No doctor was ready to treat her. The family flew her to Delhi from Mumbai and I treated her and she is doing much better," says Arora. "Treating such patients gives me immense satisfaction."
Women are more hardworking, dedicated and passionate about their work than men, feels Arora. "We are more persistent and keep doing things until we get the result," she says.
In 2009, Arora received the distinguished service award from Dr A.P.J. Abdul Kalam for outstanding contribution to clinical and preventive cardiology. With a challenging and highly fulfilling job at hand, Arora has decided to remain single. "It would not have been fair to my partner if I didn't have time for him," she says. "It was a decision I took and there are no regrets. I am happy with the life I live. I spend enough time with my family and friends and have no guilt."
She is now busy passing on her skills to her juniors while juggling her busy practice.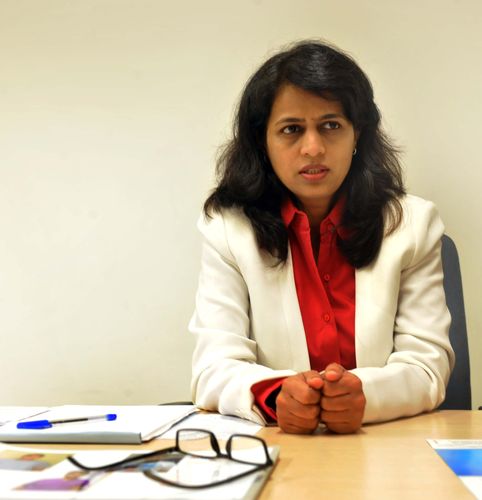 Once I think of a project, I think of nothing else
Dr Jayashree Todkar, bariatric surgeon
There is no sign of fatigue or impatience when we meet Dr Jayashree Todkar on what clearly appears to be a busy day. The surgery in the morning took more than the usual time and the outpatient department is already full. Todkar, however, assures us that it is just another day for her.
India's first female bariatric surgeon, Todkar, 42, is the director of department of bariatric and metabolic surgery in Ruby Hall Clinic and Poona Hospital and Research Centre at Pune and consultant at two private hospitals in Mumbai. While running comprehensive clinics for obesity and metabolic disease, she has also trained over 300 surgeons in India and abroad.
Her inspiration, Todkar says, is her mother, who was a gynaecologist herself, and surgeon Dr Mehru Mehta. Todkar says she learnt a lot from her mother, a fiery lady, who took care of her busy gynaecology practice, four children and also her social work. "She believed that with positive energy and attitude nothing is impossible," says Todkar.
Mehta was the head of general surgery in Sasoon Hospital and was well-known for performing even complex surgeries with ease and would often get referrals from other doctors for complicated cases in cancer. "They were my role models. I said to myself, if I didn't even do as much, it would be a shame," says Todkar.
She chose to specialise in general surgery and then took up trauma care, a 24x7 job. "It was physically, mentally and intellectually challenging," she says. She then trained in laparoscopy or keyhole surgery in France when not many in the country were doing it. Impressed by the benefits of doing a minimal invasive surgery, she preferred it for trauma cases. As a result, the patient could be discharged in two days.
While starting out, Todkar faced resistance from among her peers. Initially, even patients showed reluctance in accepting her advice. She won them over with her work and confidence. Gender bias is nothing when your mind is set. "Once I think of a project, I can think of nothing else and those imaginary fears don't scare me," she says.
After working in trauma care for some time, Todkar wanted to take up a fresh challenge. That is when she came across bariatric or obesity surgery and decided to pursue it. "You don't just operate on the patient, you need to understand his culture, environment and relationship with food and then provide a solution," says Todkar.
She went to Italy, Brazil and the US to gain experience in bariatric surgery and later started her practice, offering a comprehensive treatment for metabolic and obesity-related disorders.
For her, the challenge was to make people realise that obesity is not a cosmetic problem. "It does not only come as added kilos but as a chemically active process that affects the entire body," she says. "I don't look at it as a business but as a passion."
Currently, Todkar and her team are studying the different aspects of the disease and trying to find solutions. "My patients give me energy and keep me inspired," she says.
Like many of her peers, Todkar, too, has decided against getting married because she says she is too busy with her career. "I have my hands full with my clinic, team and staff," she says.
I was working with colleagues 10 years my junior, but I didn't mind
Dr Vibha Varma, liver transplant surgeon
When she cleared the exams and viva to do her masters in surgery from Air Force Command Hospital in Bengaluru, the head of department asked her why she chose surgery, a male-dominated field. Her explanation was simple: she wanted to take up a challenging job.
Becoming a surgeon was Varma's dream and she could not be discouraged by anyone. So, she joined the hospital and had no difficulties working even though she was among the handful of women in the armed forces setting.
Later, she developed an interest in gastro-intestinal surgery and joined the department of surgical gastroenterology at Sir Ganga Ram Hospital in Delhi. She recalls those days as an exciting time in her life. "There were days when I didn't go home but I loved it because it was my passion," says Varma. It was during this time that she decided to not get married and devote her time to her profession. "I didn't want to have a dissatisfied family life. I thought if I am doing something I need to give my 100 per cent," she says.
In 2001, Varma got the opportunity to work in India's first liver transplant programme and she trained in this for three years. During this time, Varma realised that doing liver transplant surgeries was her true calling.
After working for four years as assistant professor at Nizam's Institute of Medical Sciences in Hyderabad, Varma left for England to work as a transplant fellow in Queen Elizabeth Hospital at Birmingham. "I was working with colleagues who were 10 years my juniors, but I didn't mind," says Varma, who returned to India and rejoined the liver transplantation programme at Sir Ganga Ram Hospital at a time when the team was performing about 140 transplants a year. When the entire team moved to Kokilaben Dhirubhai Ambani Hospital, she, too, landed up in Mumbai.
Liver transplant surgeries require long hours, dedication and team work. The doctors have to work in teams, one handling the donor and the other handling the recipient. "We have to work in tandem to ensure that when the draft is ready to be taken out, the patient is ready to receive it," says Varma.
The field might look glamorous but there is a lot of hard work involved. "You have to be on your toes. You can't sit back after the surgery, thinking everything is fine," says Varma, 44, who has had to rush back to the hospital on occasions after a patient developed complications post surgery.
Transplant patients need lifelong care for which the doctors have to be available whenever the need arises. "I share my number with the patients freely," says Varma. "I don't mind attending to calls at any point of time."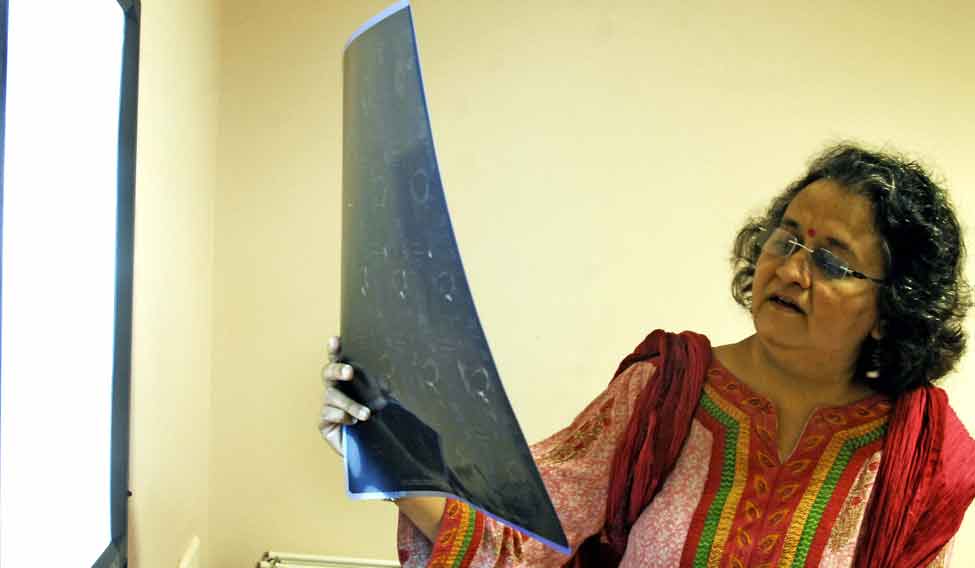 It was more important for me to prove them wrong than prove myself right
Dr Rujuta Mehta, paediatric orthopaedic surgeon
It was the joy of setting things right that drew Dr Rujuta Mehta to orthopaedics. When she expressed an interest in the field, the standard response she got was that she won't be able to do it and that it was a male domain. But she brushed aside the negativity. "I believe that if you like something and do that in life, then it would always be fun," says Mehta, who is head of paediatric orthopaedics at BJ Wadia Hospital for Children in Mumbai.
Encouraged by a dynamic and independent mother, Mehta took up orthopaedics. She was the only girl in her class to opt for it. While her professor and classmates were supportive, she also ran into people who told her that she would not last in the field for more than six months. "During those days, it was more important for me to prove them wrong than prove myself right," says Mehta.
She later did her masters in surgery and specialisation from Bombay Hospital, which, she says, was a learning experience. "Unlike in government medical colleges, here, we were on call every day," she says. The gruelling working hours helped her prepare for handling stressful situations in the future.
Later she joined Wadia Hospital and gained fellowships in paediatric orthopaedics and paediatric hand surgery, her core interest. She also presented papers in a number of leading journals.
Mehta is the first woman to be on the executive council of the Bombay Orthopaedic Society and the Paediatric Orthopaedic Society of India. She was also the national co-ordinator for the bone and joint decade―India committee from 2001 to 2010. She won the best lady orthopaedic surgeon award at the World Congress in August 2008.
At present, apart from Wadia Hospital, Mehta is consultant paediatric hand surgeon at three other private hospitals. She does not think a patient should have a problem going to a female orthopaedic and once the primary physician trusts your work, he will keep referring patients to you.
Orthopaedic surgery is among the most reconstructive branches of surgery where the surgeon is actually cutting open and repairing a defect and it requires both mental and physical strength. There are heavy instruments and devices to manoeuvre. "It is not all brawn. It also requires brain," says Mehta, who performs complex surgeries with ease.
More women doctors are required in the field, says Mehta, pointing out that only 60 women orthopaedic surgeons were present during a conference of the Indian Orthopaedic Association.
Her advice to women doctors is to pick a specialisation that is close to their heart and not bother about money and success as they will automatically follow. "I get an inner satisfaction from setting things right for others," says Mehta. "I don't let conventional norms get in the way of my dreams."