"I was expected to stay at home and study along with him [cousin] and he was expected to take care of me. He would lock the door, strip me and force himself on me." - Sindhu, Bengaluru resident, who was abused when she was 14

"A family friend held my hand in his and licked my finger.... I immediately knew it wasn't right, told my mother and never saw him again in my life." - Shinie Antony, writer, was abused when she was five

"I kept asking myself, 'Why me? Was there anything wrong with me that aroused him?'" - Sabitha Zawariya, celebrity makeup artist, who was abused while on her way to a friend's house

"I find that Indian mothers, in general, seem to be the culprits in bringing up their sons into thinking that they can take and use whatever they want." - Neecia Majolly, concert pianist and singer, Bengaluru
Sindhu, from Bengaluru, was only 14 when she was sexually abused in her own house. By someone she knew.
Sindhu's family had lived in Sharjah, where her father worked as an English teacher. When she was in class 9, her cousin Sravan came to stay with the family as he was struggling with his studies.
Sindhu had a boyfriend, and Sravan came to know about it. "My parents were strict and I was scared of them. I couldn't express any emotion at home, except happiness. So I had to hide my boyfriend from my parents," says Sindhu, 43.
Sravan knew that Sindhu's parents would get mad at her if they found out about her boyfriend. "One day, he started to touch me," she recalls. "He kissed me. He blackmailed me. He said if I told my parents about it, he would tell them that I was talking to my boyfriend."
Sindhu's parents used to leave her alone at home with Sravan. "I had my model exam and my cousin had his [class 12] board exam. I was expected to stay at home and study along with him and he was expected to take care of me. He would lock the door, strip me and force himself on me. Except intercourse, he did everything, including oral sex. I went through this trauma for more than a month," recalls Sindhu. "Even when my parents were in the living room, watching TV, he would do things to me. And I couldn't say anything."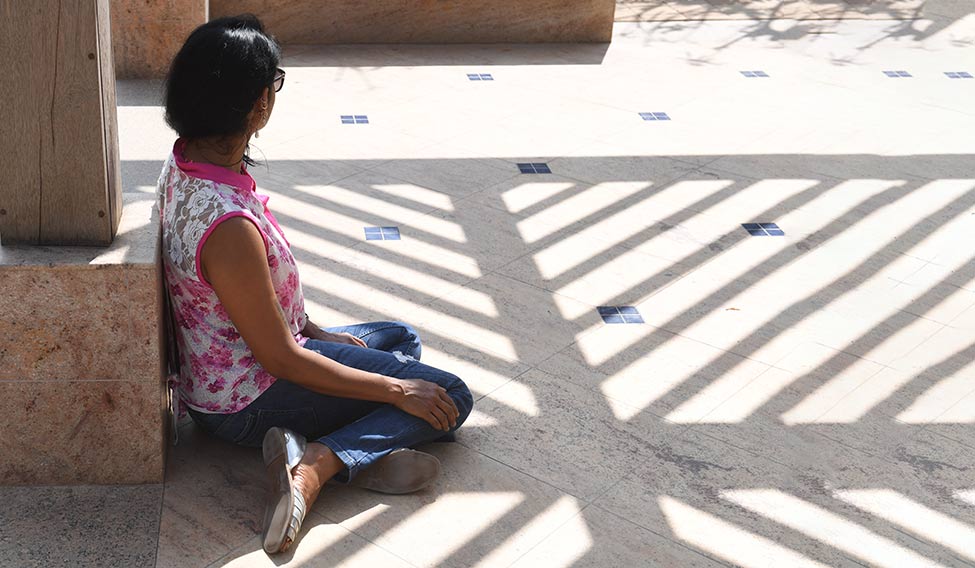 The abuse took a toll on her—once a top ranking student, she scored just 54 per cent in her model exam. "After coming back from school, I wouldn't go inside the house. I would sit on the steps and cry. I was afraid he would take my virginity as well. Finally, I told my parents. They slapped him, informed his parents and sent him out of the house," she says.
Sindhu is one among many women who have faced sexual abuse and harassment. Not just at home, school or work, but on the roads, in deserted places and crowded spaces. Sexual abuse was a truth universally known, but seldom acknowledged. Until, a Twitter hashtag changed the status quo. Two words—Me Too—spawned an ongoing conversation across the world.
The #MeToo campaign was waiting to happen, says Shinie Antony, a writer. "It was always there in the subterranean realm, now the whispers have risen above the basement," she says. The campaign encouraged Malvika Iyer, a bomb blast survivor and motivational speaker, to talk about her experiences of sexual harassment. "It has helped many survivors realise they are not alone," says Iyer. "So many people I know shared their stories. Wherever I went, everyone seemed to have such a terrible story to share. I asked my male friends about this campaign. They said they were shocked and that they just couldn't imagine their species doing such things." For Gargi Guha of Kolkata, who works with the Ritz-Carlton Hotel in Bengaluru, the campaign seemed like a movement. "Women all across the globe came forward sharing their stories and that certainly created a bonding of sorts," she says.
The campaign did put the spotlight on sexual abuse, but what does such abuse do to a woman's mind and body? The long-term emotional and psychological effects of sexual harassment and rape are often overlooked. "The experience leaves behind deep scars. The intensity of the trauma would vary depending on the individual level of tolerance and perception," says Mumbai-based sexologist Dr Prakash Kothari. "Sex abuse can cause difficulty in desire, in arousal and sometimes it can lead to vaginismus—a condition wherein an attempt at penetration leads to severe spasms in the outer one-third of the vagina and the act becomes almost impossible." Kothari recommends supportive psychotherapy and behaviour modification for such patients.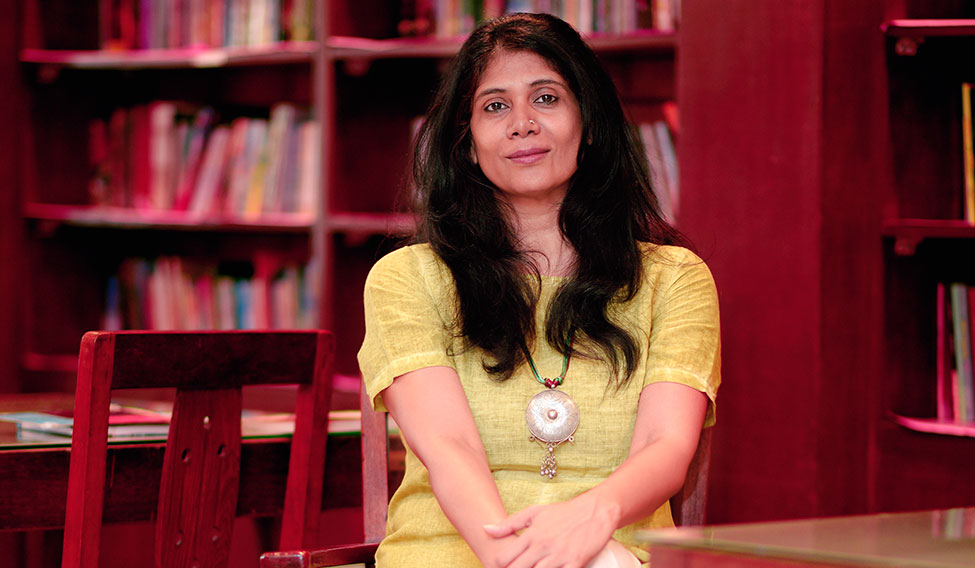 Also, sexual harassment can hamper a victim's ability to trust and form stable relationships as they have experienced a breach and intrusion, says Dr Roshan Jain, senior consultant psychiatrist and de-addiction specialist at Apollo Hospitals, Bengaluru. "The victim may experience shame that would hamper disclosure and reporting; guilt and self blame due to subjective perception of 'having allowed it to happen'; anger for being cheated and violated; and a sense of helplessness that can lead to stress, anxiety and depression," he says. In cases where there is associated violence, Jain says victims experience intrusive memories, reliving of event, flashbacks and nightmares, besides hypervigilance and insomnia. "A combination of these features is termed as post-traumatic stress disorder or PTSD, which is a disabling long-term condition," he says.
Sabitha Zawariya, a 42-year-old celebrity makeup artist, would agree. She was born and brought up in a small, nondescript village in Kottayam, Kerala. Once, she was on her way to her friend's house, and took a narrow path that crisscrossed a rubber estate. As a rubber tapper passed by, she made way for him. "All of a sudden, the man grabbed my breasts and went off as if nothing had happened," recalls Zawariya. She felt ashamed and guilty. "I kept asking myself, 'Why me? Was there anything wrong with me that aroused him?'" Those memories are indelible, says Zawariya. "It is hard to get past them. Sometimes, I have those flashbacks while having intimate moments with my husband," she says.
The trauma could take a toll on the endocrine system as well. Stress leads to hormonal imbalances and could cause irregular or absent periods. "Because of the high level of anxiety, large amounts of oxidants or toxic chemicals get accumulated in their body," explains Dr Sagar Mundada, a psychiatrist based in Mumbai. "Chronic anxiety could increase the chance of developing heart problems, high blood pressure and diabetes." Sexual harassment victims may require counselling or may have to take medicines to counter the aftereffects of the abuse, he says.
Sexual harassment also increases one's risk of infertility, says Dr Taruna Dua, consultant, obstetrics and gynaecology, Aakash Healthcare Super Speciality Hospital, Delhi. "Infertility treatment can be particularly challenging for those who have experienced sexual abuse. They are at high risk for affective, anxiety and personality disorders, which in turn impacts their ability to form and maintain interpersonal relationships. Such individuals may not like to have children until they have resolved the trauma from sexual abuse and then having waited for so long, they might face age-related infertility," he says.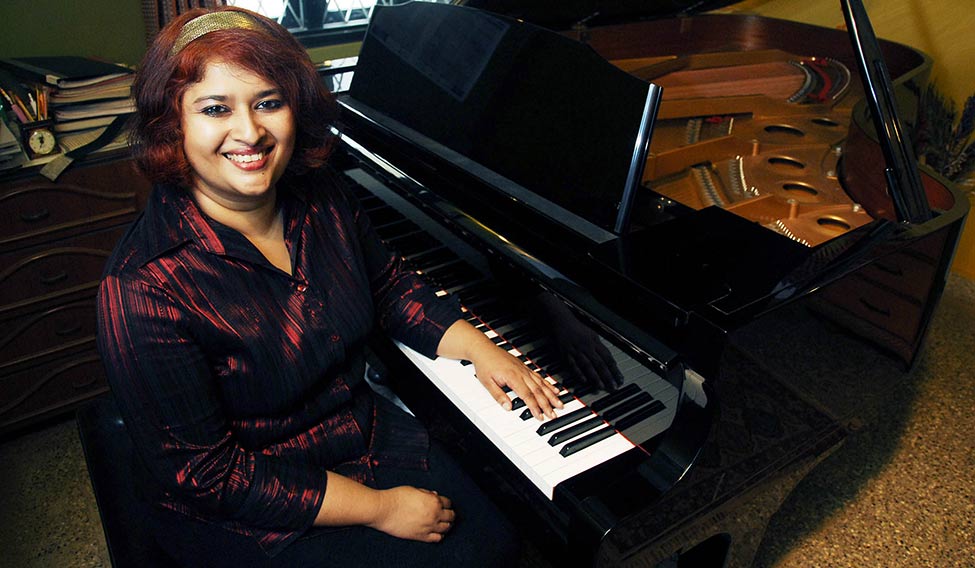 What is, however, more worrying is the increasing incidence of sexual abuse among children. Studies indicate that one in two children in India has experienced sexual abuse at least once. A 2007 study conducted by the women and child development ministry showed that 53 per cent of children in the country have faced sexual abuse and 22 per cent of them have faced severe forms of sexual abuse. The number of child sex abuse cases registered in the country increased from 34,449 in 2014 to 34,505 in 2015. In 2016, it was 35,980. A lot of such cases, however, go unreported, says Job Zachariah, chief field officer for Tamil Nadu and Kerala, UNICEF. "The country is facing an emergency situation when it comes to sexual harassment," he warns.
Lisa, a 29-year-old Delhi professional, was molested by a horse handler when she was eight. She went through a range of emotions—fear, confusion and guilt for a crime committed by an adult. All little Lisa knew was it was wrong; the why and what were something she couldn't fathom. Yet, she describes her childhood as "relatively safe" as she never got raped.
When she was 16, she had another harrowing experience. Lisa was travelling with her mother and younger sister in the Rajdhani Express, "a supposedly safe train". She was sleeping on the lower berth. At 2am, she woke up with a start, sensing a man sitting at the foot of her berth. "The lights were dim but I realised it was the same man who had been staring at me from the other compartment earlier in the evening," recalls Lisa. "The concept of lustful staring was not taught or told to me. Still there was something in his stare that froze me."
Lisa wanted to wake her mother up but words got stuck in her throat. "I was paralysed with fear. I remember my heart pounding loudly and I felt dizzy," she says. She thought of raising an alarm but refrained, fearing for her four-year-old sister who was sleeping next to her.
"Are there no other seats?" Lisa finally managed to stammer.
"I don't have a ticket," he informed her.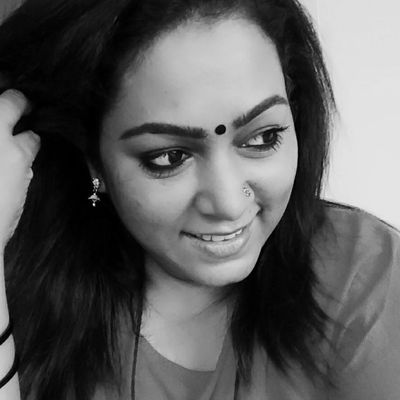 He was whispering in a sickening attempt at being soothing. Lisa feared that he was armed and might turn violent. She waited for him to leave. About 20 minutes later, she felt a hand feeling her foot. "I touched your foot. Did you not like it?" he asked. "He persisted with the hushed tone. I felt as if I would vomit," says Lisa. She tucked the blanket tightly around her legs and her sister.
Then an idea struck Lisa. "I nudged my sister and she began to stir. Then my mother finally woke up and the man left in a second. I stayed awake and didn't sleep until he deboarded," she says.
A 2017 study by the ministry of women and child development found that in around 50 per cent of the cases, the sex abuser was someone known to the child. Antony was just five when she was abused. "I had a hypersensitive mother who guarded me against men from the word go, and who I sometimes pitied for so relentlessly suspecting all men. Even then a family friend staying over held my hand in his and licked my finger when my mom was laying the table. I immediately knew it wasn't right, told my mother and never saw him again in my life," she recounts.
Sindhu, too, was abused by a family friend. "He had three children and we would often visit their home. He had a toy called magnetic fishing rod. We had to put that rod in a play tray and catch fish. The number of fish caught decided the winner," she says. He would always sit next to Sindhu while playing the game. "He would make sure all the fish they caught were put on my lap. And then while taking the fish from my lap, he would pinch my thighs. This happened two or three times. And once he told me he wanted to lift my skirt and spank my bum." Lisa, on the other hand, was sexually abused by an ailing, elderly relative. "He hugged me, ran his hands over my body and tried to kiss me. I pushed him away and went home and cried," she says.
To gain unlimited access to the potential victim, sex abusers often befriend parents and gain their confidence, says Dr Kersi Chavda, consultant psychiatrist, Hinduja Healthcare Surgical, Khar, Mumbai. "When they get close enough, they slowly start the process of genial physical closeness and the victim often has no idea of what is happening. When the victim does get an idea, he or she starts wondering whether they are doing something wrong or whether they are imagining that the nice person is doing something inappropriate," he says. "In cases where the abuser is a friend of the family, the victim starts wondering whether she would be believed by the family."
Talking about abuse isn't easy, especially if the abuser is a relative or someone close to the family. Sadly, in most homes a child who talks about sexual abuse is hushed up. "It is essential that the child be constantly told that he needs to communicate any kind of negative feeling he experiences and that he would certainly be believed," says Chavda.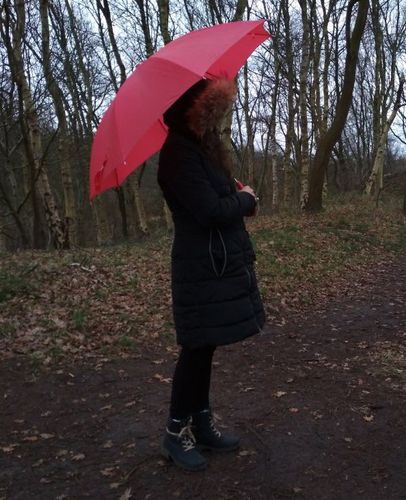 One reason why Sindhu couldn't disclose abuse to her parents was that sex was a taboo subject at home. "We never talked about anything related to body or physical contact. And I wasn't sure of the parental support that I would get," she says. What upset her the most was that her parents became cordial with her cousin after a while. "Till today, I haven't spoken to him. I haven't forgiven him," she says.
There is still a lot of stigma associated with sex abuse. But that didn't stop Mona, 32, from filing a complaint against her abuser. And, her employer stood by her through the difficult times. Last February, Mona, from Meghalaya, was travelling by train to Thiruvananthapuram. "I was in the 2-tier AC coach, which was relatively empty," she recalls. "An Armyman entered the coach and started drinking with his two friends. On the first night, the man made advances at me, despite his friends advising against it. On the second day, he was sober, but at night his antics continued. He started to touch me, and I cringed away in a corner and stayed there the whole night." Mona reached Thiruvananthapuram the third night, and the next day she filed a complaint with the police. The man was soon caught.
Antony says it is important to report sexual abuse cases, even when one is "not a victim or potential victim". "For instance, if my colleague acts fishy with his juniors, I have a bigger duty then to warn his juniors and my seniors about this, rather than just opening my mouth when it happens to me. Women have to take each other seriously first," she says.
While more and more women are speaking up, people like Neecia Majolly, a concert pianist, singer and composer, say that a radical change in upbringing is the need of the hour. "Having lived in five countries so far, I can confidently say that India is the worst among them, with regards to women's issues, particularly safety," says the Bengaluru resident. "On the one hand, I must admire the Indian woman for coping with what she does every single day of her life, but on the other, I find that Indian mothers, in general, seem to be the culprits in bringing up their sons into thinking that they can take and use whatever they want."
Some names have been changed.