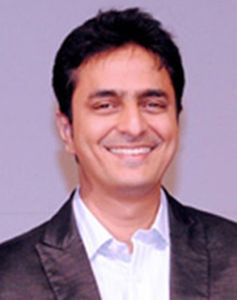 Parents wish their child to be healthier, happier and more successful than them. Out of these three parameters, health is considered the easiest to measure. And many parents would say their children are healthier than they were as kids. Sure enough, children across the world are significantly heavier and taller and they do not succumb to infectious diseases as often as their parents did. This surge is largely due to phenomenal strides in medical science, nutrition and hygiene. Efforts to reduce preterm births and low birth weights, and improve perinatal care has resulted in healthier and heavier babies.
Factors impacting child health
The number of deaths among under-fives has reduced by half since 1990, and life expectancy at birth has risen from 65.5 years to 73 years (UNICEF). However, does that mean all is well with our children? Well, there is some bad news. While today's 65-year-olds are generally healthier than their parents were at 65, that may not be true for the younger generations! Today's children will grow old to be be less healthy than today's elderly.
While children in disadvantaged situations like poverty, famine and war have poor health that mirrors their lower life expectancy, the irony is that kids far removed from these issues are not doing as well on their health parameters as they are on their life expectancy. In other words, children not exposed to severe sociopolitical hazards may live longer, but they may not necessarily have a life free of illness. Children today are also plagued by epidemics.
Overweight
Many children are overweight because of the lack of physical activity. "The amount of food children eat may have actually decreased (in volume) over the years, but they now eat more fat and sugar," says Dr Gavin Sandercock, a child expert from the UK.
Waist circumference or visceral adiposity are markers of central obesity. "Carrying a lot of weight around the stomach, known as visceral fat, can trigger type-2 diabetes," says Dr Sandercock. "We have diagnosed 14-year-old children with type-2 diabetes—something you did not see 20 years ago."
In 1988, [Gerald] Reaven and colleagues described "the metabolic syndrome" as a link between insulin resistance and hypertension, dyslipidemia, type-2 diabetes and other metabolic abnormalities associated with an increased risk of atherosclerotic cardiovascular disease in adults.
Obesity, which is the most common cause of insulin resistance in children, is also associated with dyslipidemia, type-2 diabetes, and long-term cardiovascular complications.
According to a study by Ram Weiss and colleagues from Yale University School of Medicine and Cincinnati Children's Hospital Medical Center, the metabolic syndrome is far more common among children and adolescents now than previously reported. This is strongly associated with adverse cardiovascular outcomes.
The negative impact of obesity in children and adolescents cannot be overestimated, since the risk of death from all causes among adults with severe obesity is twice that of moderately obese adults.
Recent studies suggest that the metabolic syndrome may originate in utero. This theory, known as the Barker Hypothesis, states that a baby's nourishment in utero and during infancy determines the subsequent development of risk factors such as high blood pressure, blood clotting and glucose intolerance and is thus a major determinant of coronary heart disease later in life.
In simple words, the body type of every individual is determined at birth. Thus, overfeeding a low-birth weight baby to 'catch up' may actually do more harm than good by pushing this child into obesity and cardiovascular complications. Moreover, the term malnutrition does not just apply to a skinny child. It is possible for an obese child to be malnourished because, though he gets plenty of calories from junk he does not get sufficient vitamins and micronutrients.
Puberty
With changing times, girls are also taller and heavier than their predecessors and are reaching puberty earlier—almost a year or two earlier. A lower age for the onset of puberty is important because it can affect a girl's chances of developing breast cancer later in life, though this is only one of many other factors. The number of breast cancer cases in Britain has risen by 50 per cent in the past 25 years, with the number of women affected before menopause also increasing.
Lack of fitness
Children's fitness levels are declining by 4.3 per cent a decade globally. Today's ten-year-olds can do fewer sit-ups than children managed a decade ago. In 1998, the average was 26 in 30 seconds. By 2008, this had dropped to just 19.
Today's children are also less able to hang from wall bars in a school gym. Their arms are weaker and their ability to grip objects tightly has declined, according to the study of more than 300 primary school children in Essex.
What is worrying is that, as Dr Sandercock has found, the average BMI for ten-year-olds stayed the same, meaning children's bodies are likely to contain less muscle and more fat. "Lack of fitness is worrying because, in terms of children's health, cardiorespiratory fitness may be more important than BMI," says Dr Sandercock. "It is an indicator of the risk of getting heart disease and other killers such as cancer."
Inactivity and a lack of exercise can also compromise bone health. By our mid-20s, we need to have accrued enough bone mass for a lifetime.
If bones are not stressed enough through exercise, there's a much higher risk of osteoporosis and hip fractures in the future. Poor core muscle tone and strength can also cause lower back pain, while a lack of strength in the lower limbs will create problems while climbing stairs much earlier than usual. It is vital to develop strength in childhood so one can cope when older.
The author, a developmental paediatrician, is a member of the expert committee of the Maharashtra State Commission for the Protection of Child Rights.