"I enjoy being around other people. I am a very social person. I always greet others when I pass them on the street" - S. Cooper Tilton, a lobsterman-turned-artist

"Invest in building strong social connections. It will help you recover from diseases faster" - Dr Emma Seppala, science director at the Center for Compassion and Altruism Research and Education at Stanford University

"Aloneness is a condition I have created for my survival. Right now, I quite enjoy the benefits of it" - Babitha Maria Justin, writer and artist
Imagine taking a test that evaluates your social interactions and connectedness. A few of the questions would read like this:
*Do you know your neighbour's name?
*Would your spouse notice if you stop having intimate conversations with him/ her for a few days?
*Do you have a best friend?
Those of you who feel they are going to score poorly in this test, please read on.
A growing number of studies suggest your social interactions are as crucial for your physical health and psychological well-being as exercise and diet. The relationships you have with your family, friends, colleagues, maid, driver or even with those whom you meet casually, say, at the gym or the grocery store, can have an impact on your lifespan.
Living in a cocoon is one of the worst things you can do to your body. Numerous studies indicate that weak social ties can be as bad to the body as alcoholism and can have more negative health consequences than obesity, hypertension, lack of exercise and smoking. It can do as much harm as smoking 15 cigarettes a day.
Having robust social ties, on the other hand, boosts your immunity. "Have your veggies, work out and get the health checkups done without fail. Meanwhile, do invest in building strong social connections as well. It will help you recover from diseases faster. People who are more connected to other people are found to live longer, too," says Dr Emma Seppala, science director at the Center for Compassion and Altruism Research and Education at Stanford University, who has studied the health benefits of social connectedness. "Those with strong social ties could also be less susceptible to inflammation."
S. Cooper Tilton, a fisherman-turned-artist from the United States, would vouch for the benefits of social interaction. He considers himself lucky to have found a large circle of friends in Bengaluru, his second home. "I enjoy being around other people. I am a very social person," he says. "I always greet others when I pass them on the street. As a foreigner, I have found that a slight head wiggle is the best way to immediately break the ice with a new acquaintance and bring a broad smile to the face of a stranger." His most recent and frequent muses for his art have been Indians he met on his travels within the country.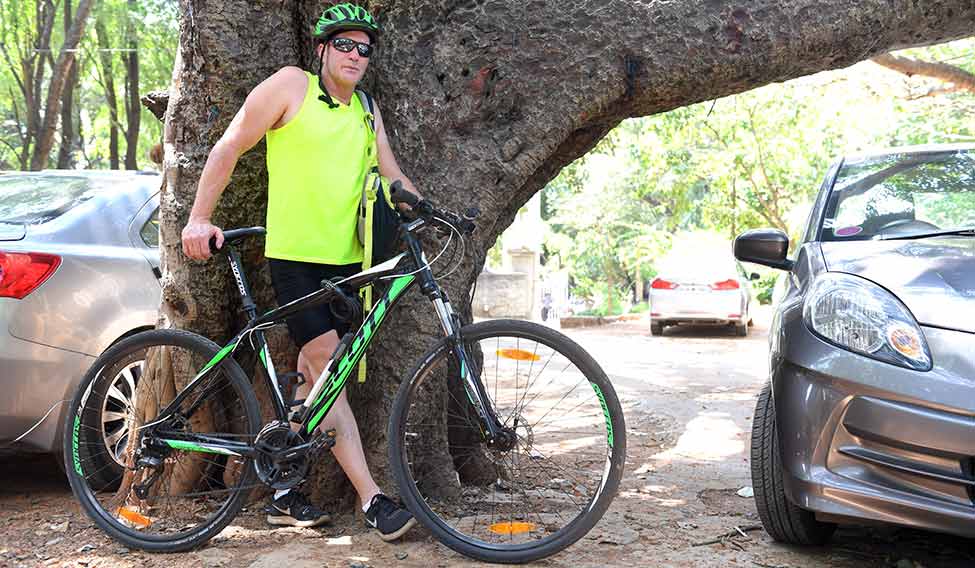 Tilton, 58, worked as a commercial lobsterman in Maine for several years. Unsurprisingly, the social activity he likes the most is recreational fishing. "When I recently went home for a visit, my brother and best friend took me to the Northwoods on a fishing trip," he says. "I like to fish in the mountain brooks, where the waters run cold and are so clear that you can actually see the fish go after your line. This past trip we caught a beautiful rainbow trout, which, after an exciting time reeling it in, was released back into the water. We used a simple hook, baited with a live worm—nothing fancy, but it worked! Recreational fishing with friends and family is one of the most relaxing and enjoyable activities I do."
Tilton could be well on the way to enjoying the health benefits of socialisation. Scientists say social interactions contribute to positive health outcomes by reducing stress and its negative effects on the cardiovascular, digestive and immune systems and insulin regulation. "Interactions with other human beings also create positive emotions like love and a sense of belonging and boost one's self-esteem. This helps fulfil some of your basic human needs," says Dr Manoj Kumar Sharma, additional professor, SHUT [Service for Healthy Use of Technology] clinic, National Institute of Mental Health and Neurosciences, Bengaluru. Catching up with an old friend or sharing a hearty laugh with your colleagues unleashes a flood of endorphins, too. The surge in hormones like endorphins also reduces stress and brings about significant health benefits.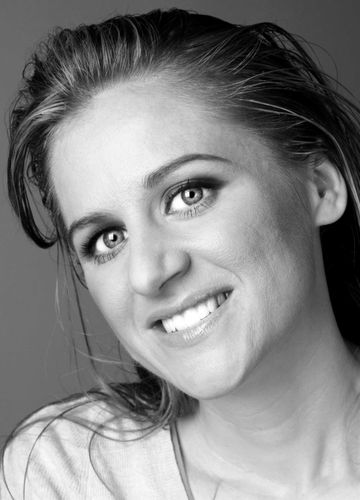 But does that mean you should party more often? Partying is good to a certain extent as it involves face-to-face interactions. Experts, however, say your social life shouldn't be restricted to partying. It is better to get involved in social activities like volunteering, which can be a great way to interact with other people and work towards a common goal. Tilton recently took part in a fundraising programme for the American Lung Association. He trekked across Maine, along with 2,000 cyclists, covering a distance of around 290km in three days. Each of them will raise around Rs 50,000. "There are many volunteers to help direct and feed the bike riders along the way," says Tilton.
Bengaluru resident Kartik Potti, 35, quit his career in customer service two years ago to take up animal welfare. Potti is now a foster dad to hundreds of abandoned dogs in the city, and has facilitated around 50 adoptions. "My corporate career was shallow, purposeless and empty," he says. "But I spent the last two years managing a trust-owned shelter, independently rescuing, rehabilitating and rehoming abandoned and in-distress dogs. Looking out for their needs involves a lot of social interaction with people. The whole experience has made my life more meaningful and purpose-driven."
Scientists say people who are connected to others, be it family, friends or colleagues, are found to live a happier, longer and a more fulfilling life. They also tend to take better care of their health. One possible reason for this could be that they become accountable to those in their social circle for their choices and actions. Friends and family motivate you to go for checkups and take medicines. You can fall back on this support system in the event of a medical emergency.
Tilton has his own set of motivators who help him keep up with his healthy lifestyle. "I have some very good friends whom I met at a local gym. They are enthusiastic about fitness, and have encouraged me to keep up with my routine," he says. "I tend not to stretch after exercising, and my weakness is that I have a sweet tooth. My friends are always encouraging me to stretch after a workout, and to be deliberate about what I choose to eat."
Tilton's gym friends help him with weightlifting, too, as he is too lazy to do it alone. "It is much easier and more fun to lift weights with others who are there to give advice and encourage you to give your best effort. Working out with friends also means there is someone there to 'spot' you, or help you out, in case you can't quite make that last lift on your own," he says, with a smile.
Having a circle of friends can immensely help one sail through the tough times in life. Tilton still remembers his days as a commercial fisherman. Commercial fishing is one of the most dangerous jobs out there, he says. "It is hard work, indeed. We would set out before sunrise, go to the saltwater ocean and return late in the day. From lifting heavy traps to measuring and banding lobsters, it is a long day of constant work, with virtually no time to even grab a bite," he recalls. One of his survival strategies was to be friends with other fishermen. His social support system also helped him a lot during those difficult years.
The modern-day man, however, has become more of a cave-dweller, spending more time cocooned in the virtual world, with little or no contact with the real world. Take, for instance, homemakers living in apartments in metros, who are quite active on social media. They post updates on their WhatsApp group on an hourly basis. They bond over baking lessons, movies, music and jokes. However, most of them hardly have face-to-face interactions. The carved wooden benches in the garden areas of residential complexes are apparently for the old!
Then there are chatbots like Apple's Siri and Microsoft's Cortana, which are popular among men. They are voice assistants who can double up as virtual friends. People have interesting conversations with them about everything—from their love lives to how they hate their bosses. They are powered by artificial intelligence techniques. Cortana's new avatar 'Xiaoice' has become a rage in China. This phone-based app has been nicknamed girlfriend app, and Siri and Xiaoice neither backbite nor ditch you after pretending to be friendly. Wonder why would one want to converse with real human beings?
Face-to-face communication has many cognitive, social and emotional benefits when compared to interactions over the social media, says Professor Manju Mehta, former professor of clinical psychology, department of psychiatry, All India Institute of Medical Sciences, New Delhi. "Having meaningful conversations with other human beings can help you ward off dementia and loneliness. Even short ten-minute conversations with a friend are found to improve cognitive performance. Such interactions make one more caring and empathetic, too," says Mehta, who was the past president of Indian Association of Clinical Psychology.
However, we are all becoming schizoid, rues Dr Roshan Jain, senior consultant psychiatrist at Apollo Hospitals, Bengaluru. "We are lost in our little bright screens, whilst the world is passing by. All you need to do is switch off the phone or computer, go for a walk and interact with people along the way and I guarantee that you will return more satisfied, compared to being lost in a virtual world," he says.
For Sapna Mishra from Haryana, life became all the more enjoyable after she became more sociable. The 35-year-old entrepreneur, currently based in Bengaluru, says she underwent a dramatic change in the last few years, thanks to her husband, Pankaj Kumar Mishra. For someone who "used to live in my cocoon earlier", Mishra now has an active social life. "I learnt a lot of life lessons while interacting with others. I am better equipped to deal with challenges now," she says. Social interactions can help one gain a different perspective on things, she adds. "These interactions can totally change the way you look at people and things," she explains. "You learn to be more tolerant and flexible and eventually become a better human being."
Mishra makes it a point to catch up with her friends whenever she can. "I have some very close friends. Two of them are in Delhi. We have been friends for the last 17 years. I meet them when I go there," she says. She also keeps in touch with her neighbours. When a neighbour was about to shift to Pune, she offered them food as they had already packed their belongings. "When I was new to the apartment, nobody offered me tea. I was pregnant at that time and I felt very bad," recalls Mishra.
Social isolation is a growing mental health problem in India. Though India is called a melting pot of different cultures, people are often discriminated against on the basis of caste, complexion, social status, education and style quotient. Migrants often face resistance from natives, so much so that they are socially alienated. A girl who doesn't conform to social norms may be ostracised from her village. In cities, those who cannot speak English are socially isolated. Then, there's the social stigma attached to diseases.
Parag Jain from South Mumbai could speak the Queen's English. The 25-year-old had everything going for him, making a mint at the stock market. One day, he suffered a huge loss, and visited a sex worker. That night changed the course of his life. He was diagnosed with HIV. What hurt him the most was that even his family didn't stand by him. Finally, he committed suicide.
Jyothika, a nurse who was working in a private hospital in Mumbai, suffered a worse form of social isolation. She contracted HIV, possibly due to a needle prick. She was treated very badly by her husband and his relatives. She was not even allowed to have her meals with them. The social isolation was more than what she could bear. Finally, she was thrown out of the house. "Now she is a sex worker," says a Mumbai-based sexologist.
In India, there is a stigma associated with mental illnesses as well. People having mental aberration, bipolar disease, schizophrenia or depression often face social isolation. In some cases, even their families are not spared. Social isolation by compulsion can have several detrimental effects. Ethan Kross of the University of Michigan conducted a brain imaging study that showed how social rejection impacts the same areas of the brain that get affected during physical pain. A study conducted by John Cacioppo of University of Chicago and Steve Cole of University of California, Los Angeles, shows how lack of social interactions brings about changes in gene expressions. It found that genes associated with producing antibodies and antiviral responses are under-expressed in people who are deprived of social interaction whereas those linked to inflammations are over-expressed. As a result, they tend to be more prone to inflammations and viral infections and fall sick more often.
But social isolation has its perks, too, especially when self imposed. Babitha Marina Justin, 40, a writer and artist based in Thiruvananthapuram, says aloneness is the best part of her life. "As a child, I was quite gregarious. Aloneness is a condition I have created for my survival. Right now, I quite enjoy the benefits of it,'' says Justin, a reader at the Indian Institute of Space Science and Technology at Thiruvananthapuram.
Justin, who recently published a collection of poems—Of Fireflies, Guns and Hills—celebrates her aloneness. She says she can live without social interactions for a week, or up to ten days, though she considers family, friends, relatives and neighbours as her lifelines. "Being alone gives me my own space to do things I want to," she says. But are there times when it chokes her? "No, my aloneness infuses me with creative energy," she quips.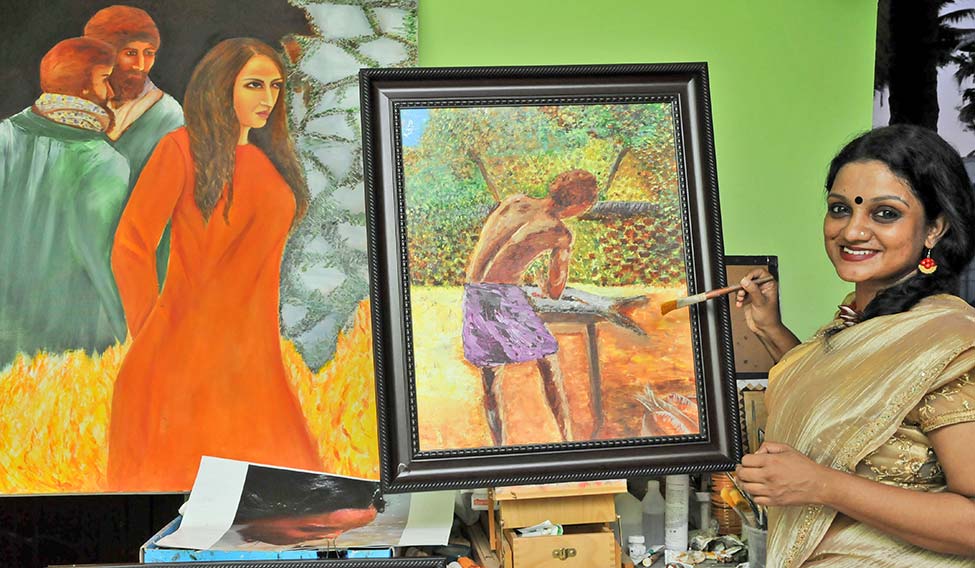 In her solitary world, Justin becomes her best friend and anchor. "I mend my own body and spirit as I go along," she says. "There was a time when I ventilated to the rest of the world, seeking help from others at the time of crises and discussing various methods to overcome them. But along the way, I found that fortification of the self is the best way to overcome personal crises. So I take up my brush, or a book or get down to write something during real tough turbulences. Sometimes I have social anxiety, but there is a genuine amount of happiness when I withdraw into my cocoon and work on what the soul pines for."
But Justin agrees that social interactions are essential for a healthy mind. "Practically, no man is an island," she says. "Your support network of friends and family can motivate you to keep yourself healthy." Meanwhile, health does not mean physical health and fitness alone, she says. "It also means mental and spiritual fitness. For that, being lonely helps a lot by finding out time for myself, and to engage in the process of thinking critically and reflectively about my own thoughts."
Does she take longer to recover from traumatic experiences? No. Justin says she recovers from trauma faster than normal people. "I overcome them by healing myself through clinging on to the artistic precipices I have," she says.
Scientists have an explanation for Justin's quick recovery. Those who can feel connected to other people can enjoy the health benefits of social interaction, even if they don't mingle with them much.
The names of HIV patients have been changed.